Amidst the presents and celebrations we forget Christmas is actually a religious holiday. So it makes sense for some of our Christmas wishes to be religious.
But we're usually more familiar with the standard Christmas best wishes. Knowing the correct words to use for a religious Christmas message isn't easy.
So if you're struggling with how to wish someone a religious happy Christmas then these examples messages and quotes should help.
Religious Christmas Wishes
We come together today to commemorate and celebrate the birth of Jesus Christ. I wish you a happy and blessed Christmas.
May you feel the love of Christ over the holidays and have a blessed Christmas.
Have a wonderful Christmas surrounded by friends and family and the Almighty's loving presence with you throughout the holidays.
May the holy season be a time of wonder and joy for you and one where you can thank God for the blessings you've had throughout the year.
We celebrate the birth of our lord and saviour Jesus Christ today. May His light and love bless your Christmas and bring you peace and happiness.
Let the spirit of God fill you this Christmas and bring with it the joy of the season. Merry Christmas.
May you be blessed with happiness and good health this Christmas and beyond.
We thank God for all we are blessed with at Christmas and remember to be grateful for the love of family and friends. May you have a very Happy Christmas.
I'm praying you have a very happy and joy filled Christmas with your closest loved ones by your side.
This Christmas let the light of our Lord bless you and your family. May your holidays be a time for friendship and love.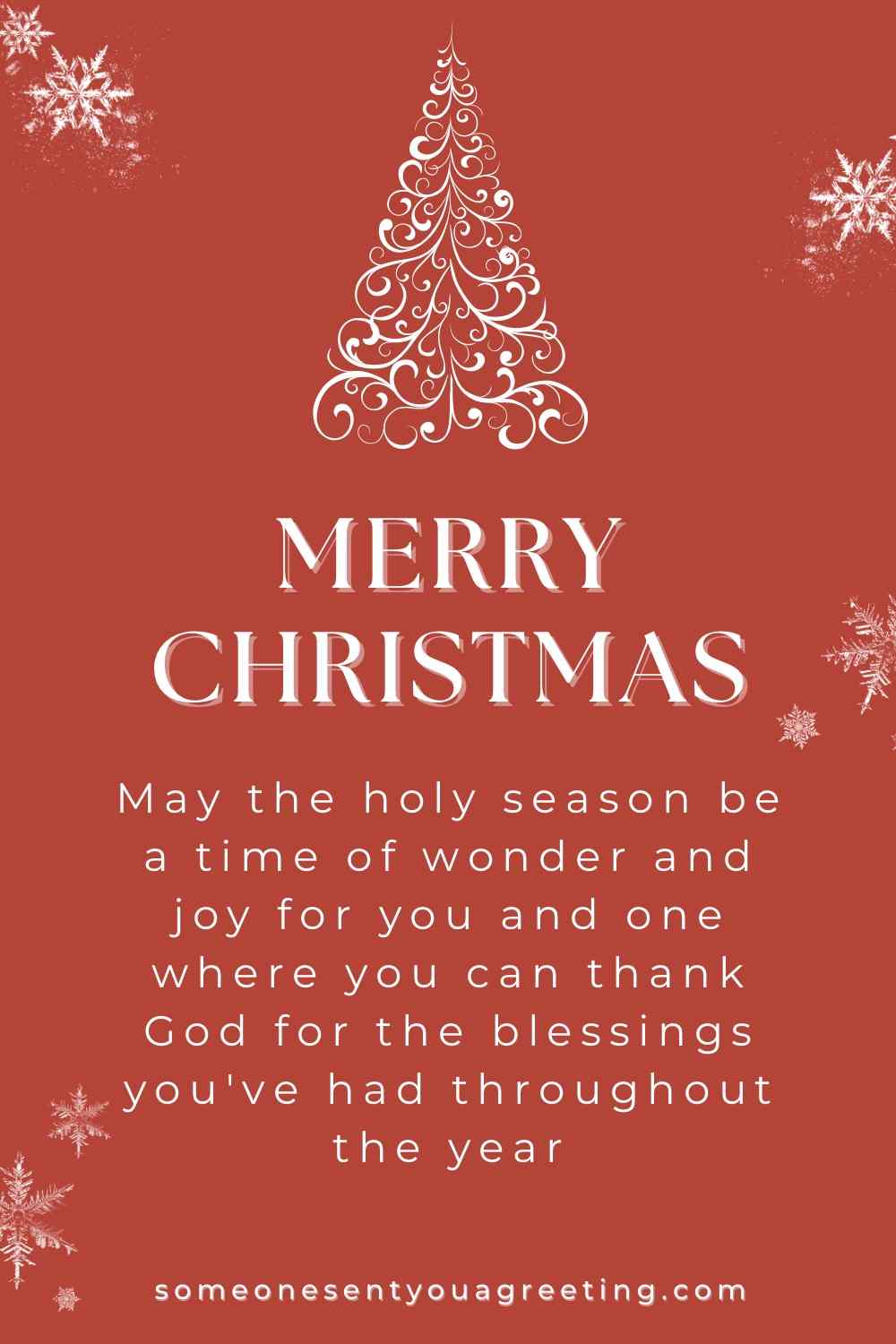 Short Religious Christmas Quotes
"All the Christmas presents in the world are worth nothing without the presence of Christ." – David Jeremiah
"Mankind is a great, an immense family.. This is proved by what we feel in our hearts at Christmas" – Pope John XXIII
"Let us keep Christmas beautiful without a thought of greed." – Ann Garnett Schultz
"You can never truly enjoy Christmas until you can look up into the Father's face and tell Him you have received His Christmas gift." – John R. Rice
"What will you and I give for Christmas this year? Let us in our lives give to our Lord and Savior the gift of gratitude by living His teachings and following in His footsteps." – Thomas S. Monson
"At this Christmas when Christ comes, will He find a warm heart? Mark the season of Advent by loving and serving the others with God's own love and concern." – Mother Teresa
"Christmas is built upon a beautiful and intentional paradox; that the birth of the homeless should be celebrated in every home." – G.K. Chesterton
"God goes to those who have time to hear him—and so on this cloudless night he went to simple shepherds." – Max Lucado
"God never gives someone a gift they are not capable of receiving. If He gives us the gift of Christmas, it is because we all have the ability to understand and receive it." – Pope Francis
"May the hope, the peace, the joy, and the love represented by the birth in Bethlehem this night fill our lives and become part of all that we say and do." – Rev. Richard J. Fairchild
"There would be no Christmas if there was no Easter." – Gordon B. Hinckley
"And know that I am with you always; yes, to the end of time." – Jesus Christ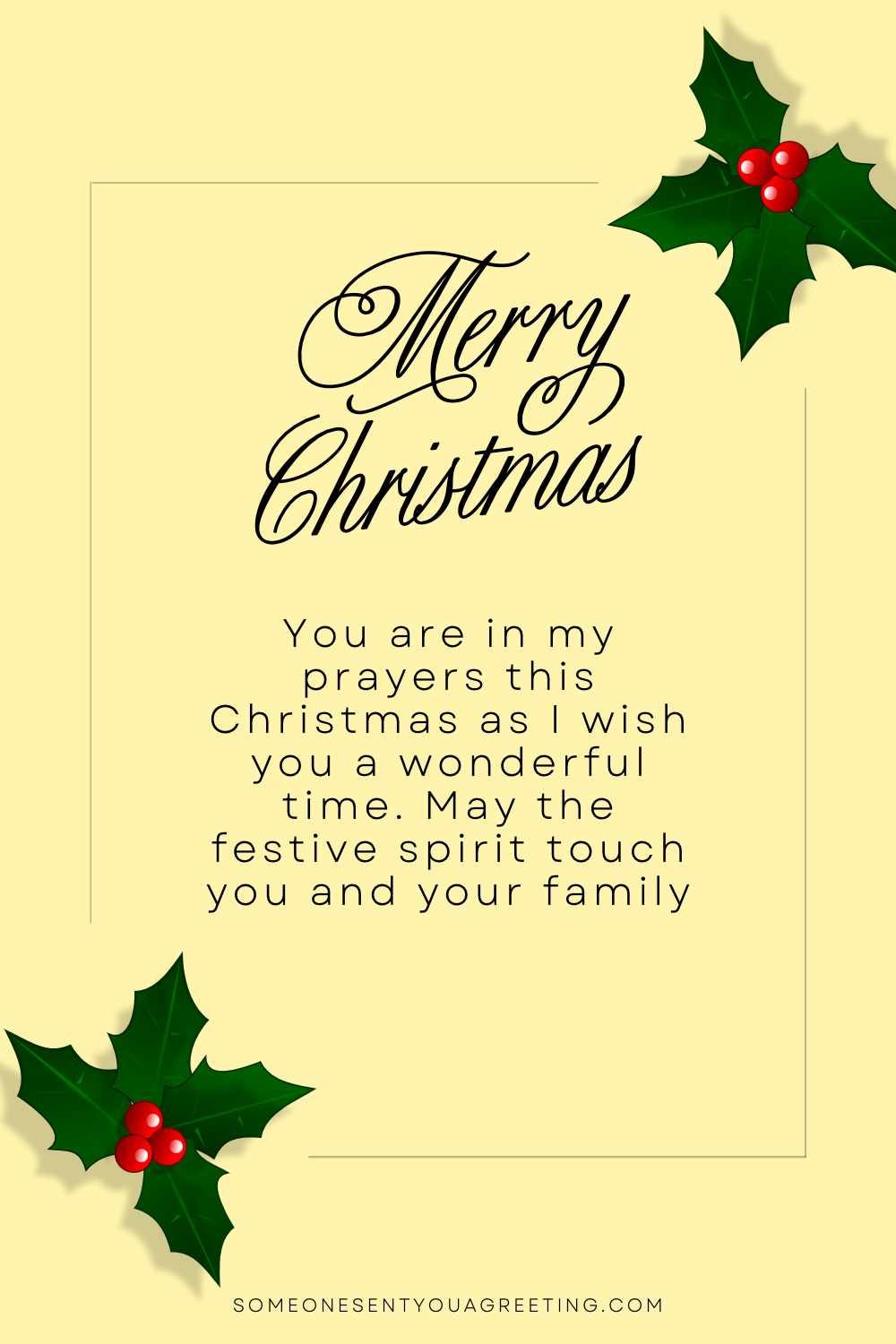 How do you Wish Someone a Religious Merry Christmas
We must celebrate Christ today and not forget all the Lord does for us. May His light and love bring you a very Merry Christmas.
May you be blessed with a truly special Christmas and enjoy a wonderful Holiday. Happy Xmas.
I hope this Christmas the love of Christ the Lord will envelop you and your family and bring to you a festive season of joy.
May the Holy Spirit be a part of your Christmas and bless you with glad tidings.
May our Lord fill your heart with happiness this holiday. Have a merry and jolly Christmas!
You are in my prayers this Christmas as I wish for you to experience a wonderful time. May the festive spirit touch you and your family.
May the love and grace of Christ be with you throughout this season, and your Christmas and New Year be blessed.
May this be a Christmas that overflows with the blessings of God. Merry Christmas.
This Christmas you will not be alone. You will have God and Jesus accompanying you. They will provide the love you need and never leave you.
I am praying for a special Christmas for you and your loved ones. Family is what matters at this time of year and the love that it brings. May your Christmas be filled with the love of those you treasure most.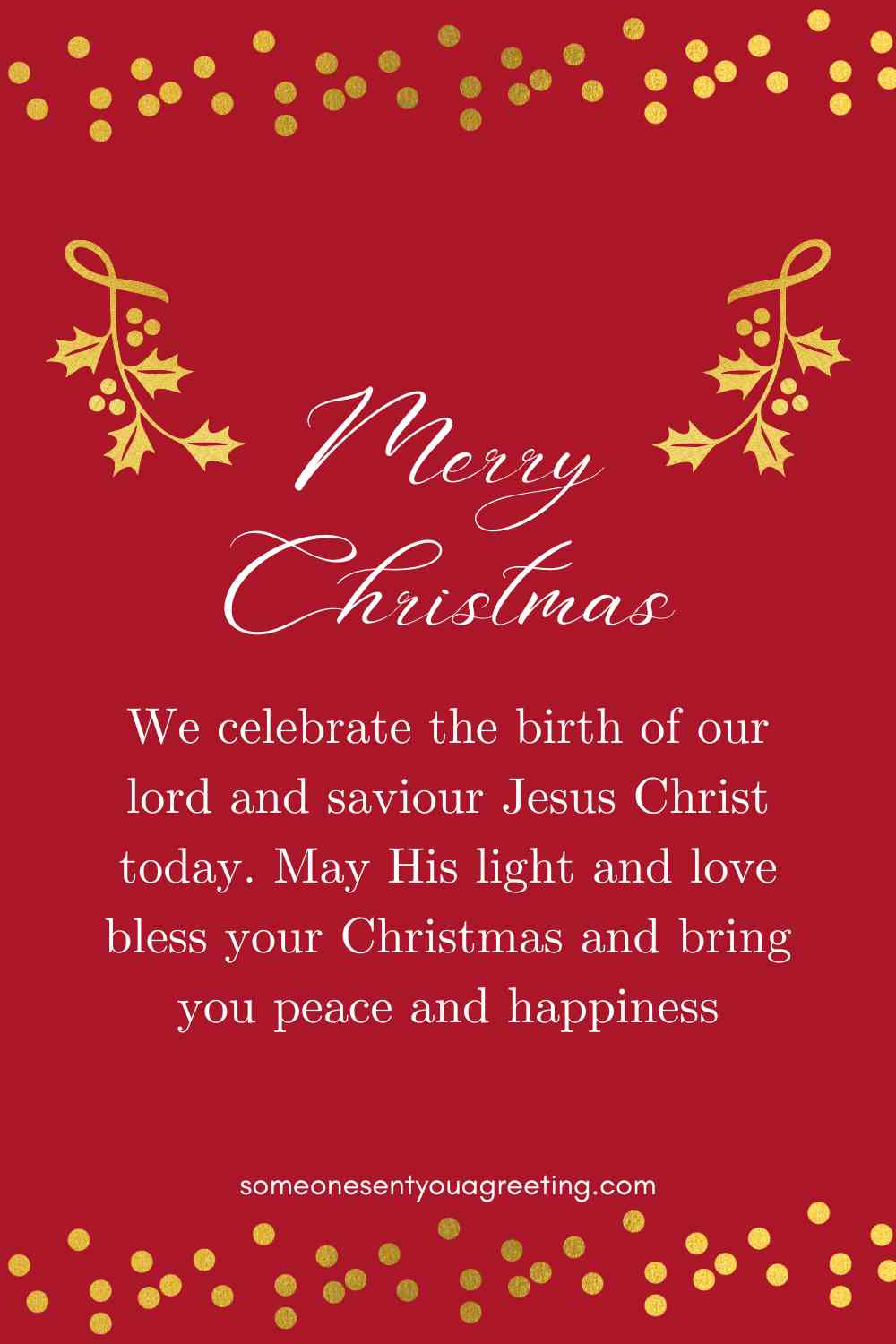 We hope these religious Christmas wishes have helped with wishing someone a merry Christmas based on faith and God. It is sometimes overlooked that Christmas is a religious holiday so you can greet people in a traditional way with a religious message.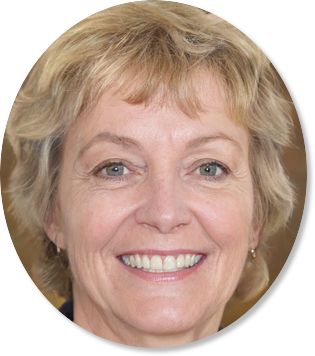 Sally Gibson is the founder of Someone Sent you a Greeting, a holiday/celebration website. Sally's writing work has been mentioned in Woman's World, Yahoo, Women's Health, MSN and more. If you have any questions get in contact with one of the team via the about page.