Do you ever find your Christmas messages are a bit boring? If so then you should try out some funny Christmas wishes instead.
Christmas is the time of year when everyone gets together and celebrates the holiday season. This religious holiday has become a tradition for families around the globe. And sending someone a Christmas card or message is a great way to show them how much they mean to you.
But regular Christmas wishes are a bit dull. So a hilarious Christmas message to put a smile on the recipients face sounds better.
Below you will find the funniest Christmas wishes and quotes. You can include them in your Christmas cards, send them to friends and family using Whatsapp or email or just say them to people in person when wishing them a happy Christmas.
Funny Christmas Wishes
1. They say the best Christmas gifts are from the heart… but cash is good too! Happy Christmas!
2. Merry Christmas! May the magic of the holidays be with you even when you open your next credit card bill.
3. For some, the best part of Christmas happens when it's all over! Wishing you a stress-free Christmas season!
4. Merry Christmas! May the lines at the stores you shop at be short, and may your patience be long this holiday season!
5. Christmas is all about spending time with the best people. So make sure you spend the entire day with me tomorrow. Merry Christmas!
6. Santa told me you'd been very good this year; I told him it was just a lack of opportunity. Merry Christmas!
7. Happy holidays! May your egg nog contain enough rum to get you through the Christmas season!
8. May the calories of Christmas disappear by the New Year. Happy holidays!
9. Happy Holidays! May there be plenty of sales and coupons wherever you go to do your Christmas shopping.
10. Christmas is a time for remembering family and trying to guess everyone's sizes! Have a Wonderful Christmas!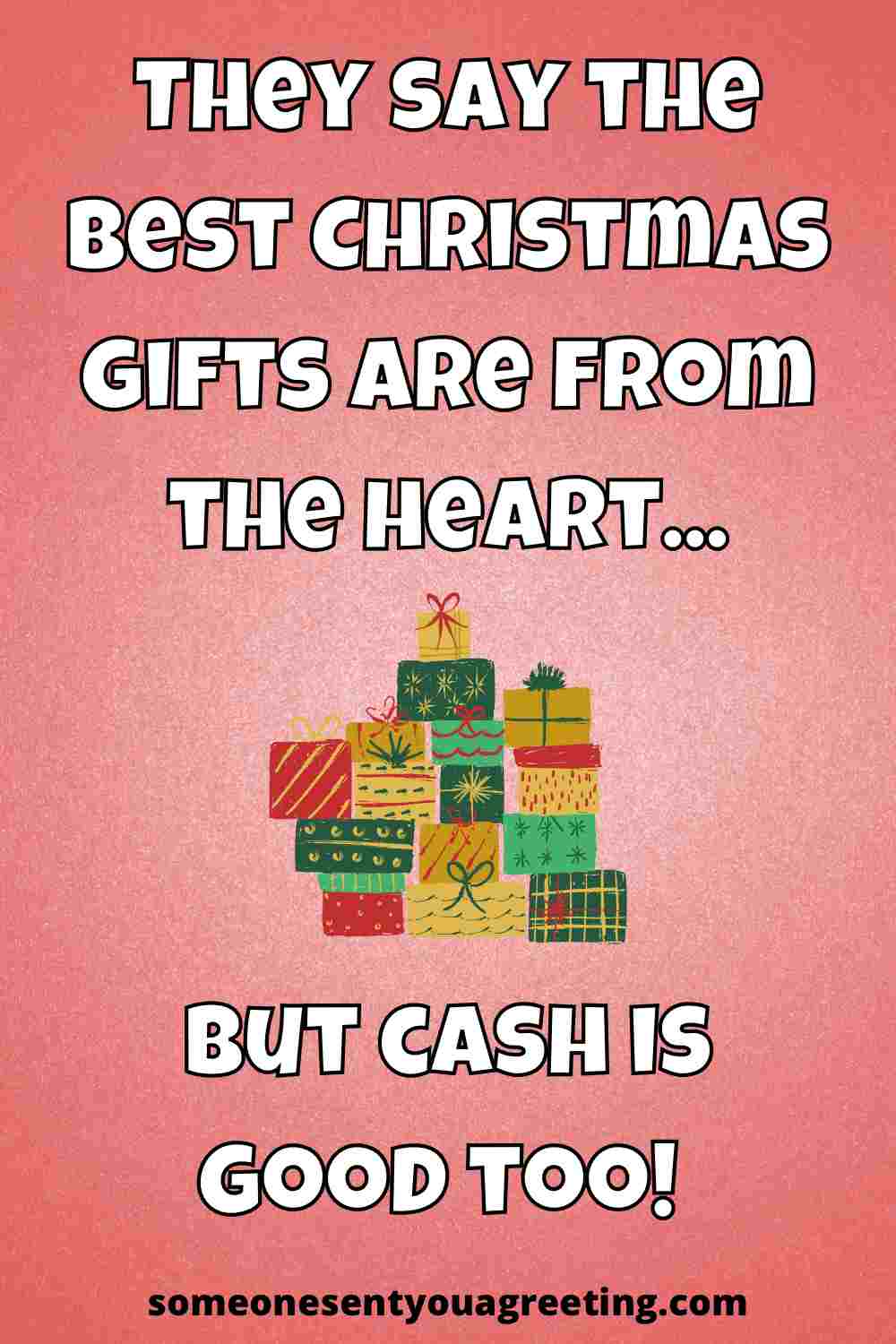 Hilarious Christmas Sayings
11. I mistakenly wrapped your Christmas present in a paper that says "Happy Birthday". So I added the wording "to Jesus" on it. Merry Christmas!
12. Christmas is truly full of wonders. It makes all of my savings disappear! That is the Christmas magic; Merry Christmas!
13. Christmas is mostly for children. But we adults can enjoy it too until the credit card bills arrive!
14. My Christmas wish for you this year is simple: with all you are going to consume over the holidays, I hope your digestive system can handle it like a champ.
15. This holiday season I think I will donate my bathroom scale. that way I won't be weighed down with guilt going into the new year!
16. I've never decked the halls and I have no idea what Jingle Bell rock is. But I hope your Christmas rocks!
17. There are four stages in life: 1) You believe in Santa Claus. 2) You don't believe in Santa Claus. 3) You are Santa Claus. 4) You look like Santa Claus.
18. I've just received the bad news. Santa had a heart attack. Cause of death was your name on the good list of this year!
19. The only rule for you to follow this Christmas; don't drink too much if I'm not there to carry you home! Merry Christmas!
20. Instead of presents, I wish Santa would lend me an elf. I'm pretty sure I could find enough things for him to fix, build, or clean for an entire year!
READ MORE: Christmas Wishes for your Family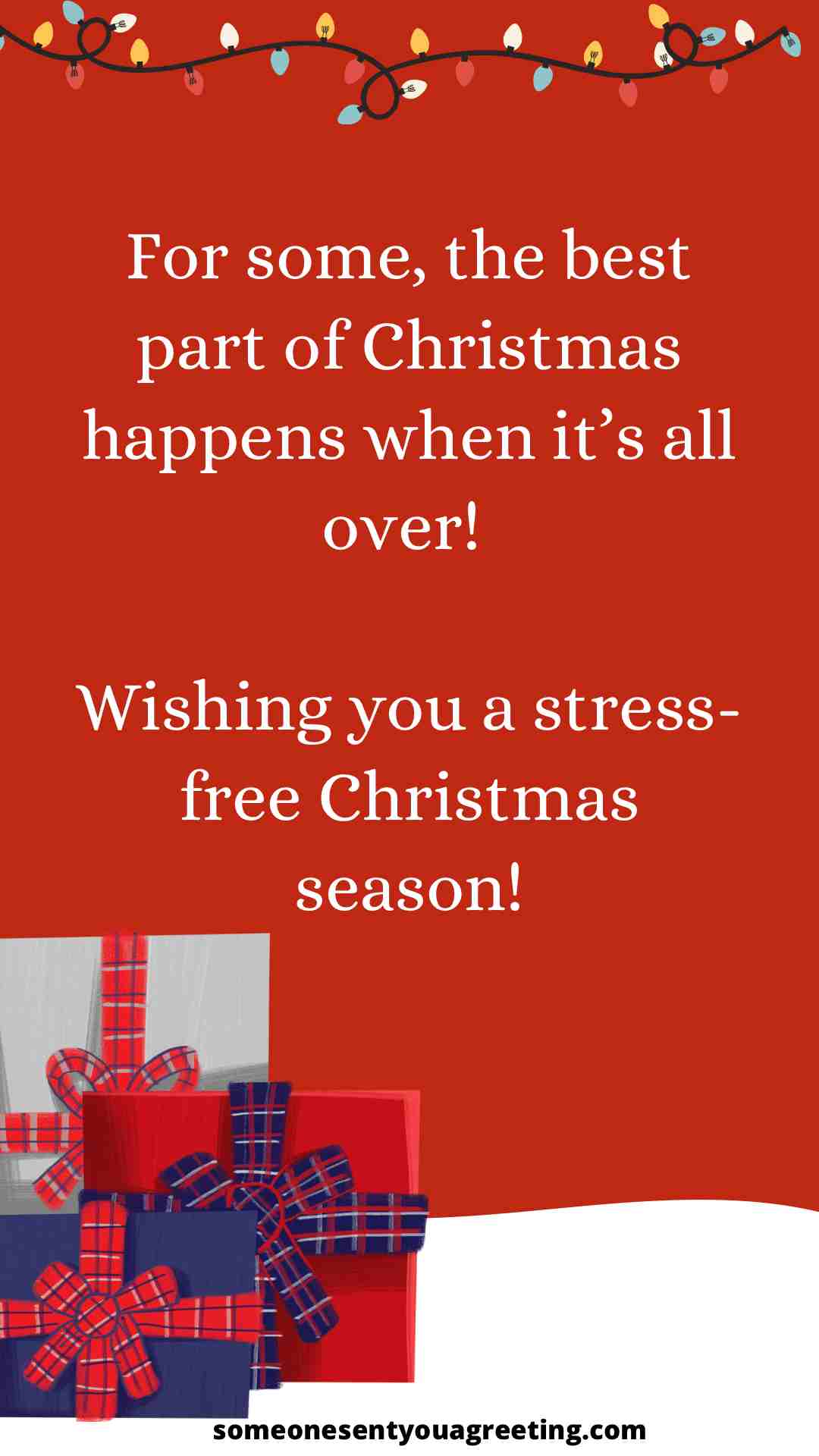 Funny Christmas Quotes
There have been some brilliant Christmas quotes from famous people over the years. Here are just a few of our favorites:
21. "Santa Claus has the right idea – visit people only once a year." – Victor Borge
22. "Sending Christmas cards is a good way to let your friends and family know that you think they're worth the price of a stamp." – Melanie White
23. "What I like about Christmas is that you can make people forget the past with the present." – Don Marquis
24. "From a commercial point of view, if Christmas did not exist, it would be necessary to invent it." – Katharine Whitehorn
25. "Christmas is like candy; it slowly melts in your mouth sweetening every taste bud, making you wish it could last forever." – Richelle Goodrich
26. "Let's be naughty and save Santa the trip." – Gary Allan
27. "Keep your friends close, your enemies closer, and receipts for all major purchases." – Bridger Winegar
28. "Santa is very jolly because he knows where all the bad girls live." – Dennis Miller
29. "Aren't we forgetting the true meaning of this day – the birth of Santa?" – Bart Simpson
30. "Christmas is a time when everybody wants his past forgotten and his present remembered." – Phyllis Diller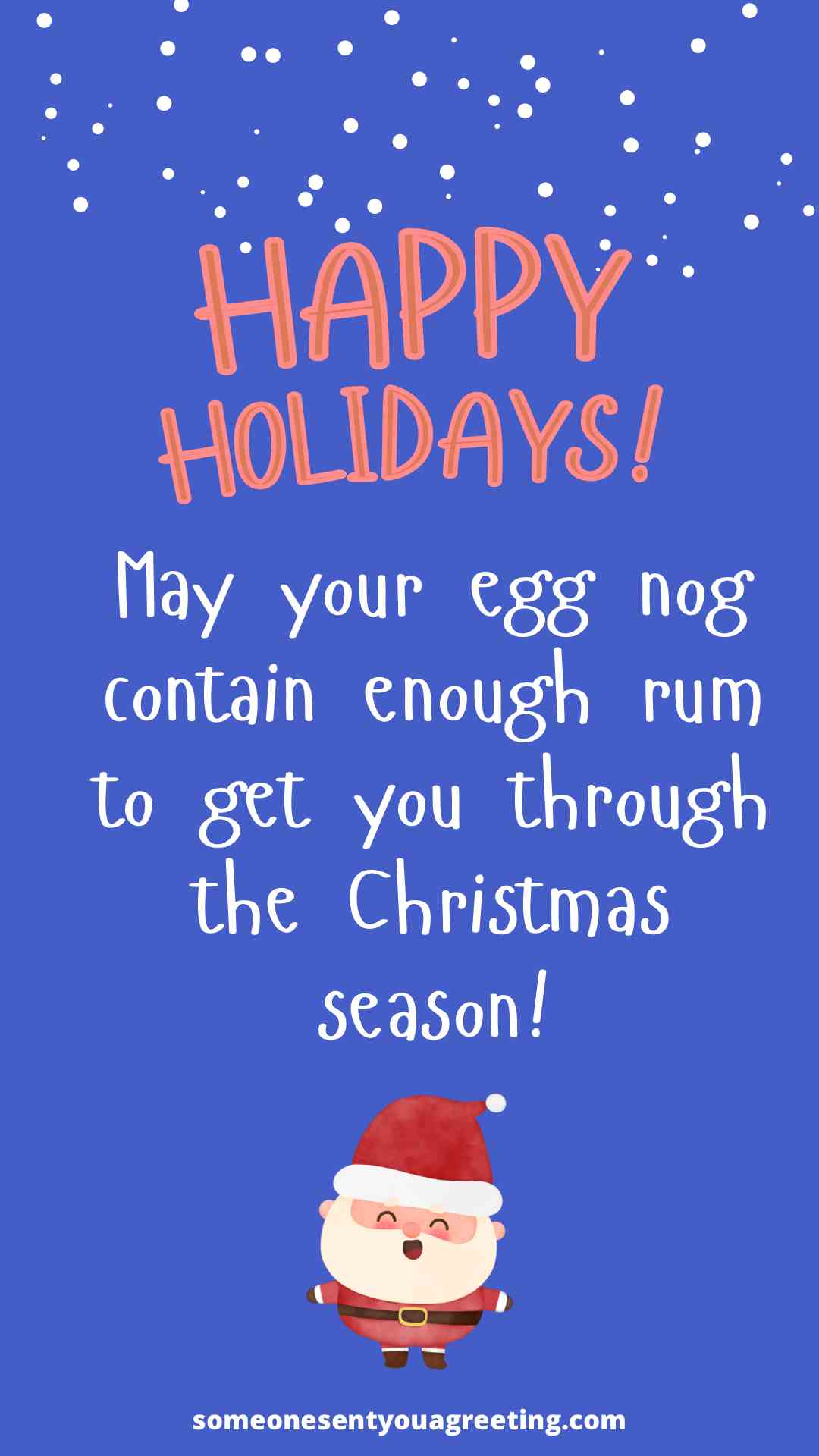 Christmas Jokes
These are just a few Xmas jokes to tell around the dinner table or whilst opening your presents.
31. Santa left batteries under the tree with a note that said "Due to cutbacks, toys not included".
32. A Christmas Reminder: Don't try to borrow any money from elves; They're always a little short! Have a Merry Christmas!
33. I've finally found the true meaning of Xmas, it's for those people who can't spell Christmas!
34. How do you help someone who has lost their Christmas spirit? Nurse them back to elf.
35. What is Santa's dog's name? Santa Paws!
36. What did the Christmas tree say to the ornament? Quit hanging around!
37. What did Mrs. Claus say to Santa Claus when she looked up in the sky? Looks like rain, dear!
38. What do reindeer say before they tell a joke? This one will sleigh you!
39. What do reindeer hang on their Christmas trees? Horn-aments!
40. What's the most popular Christmas wine? 'But I don't like Brussels sprouts!'
We hope you enjoyed these funny Christmas wishes and jokes. The holidays are a time for fun and laughter so put a smile on someone's face with a hilarious Christmas message.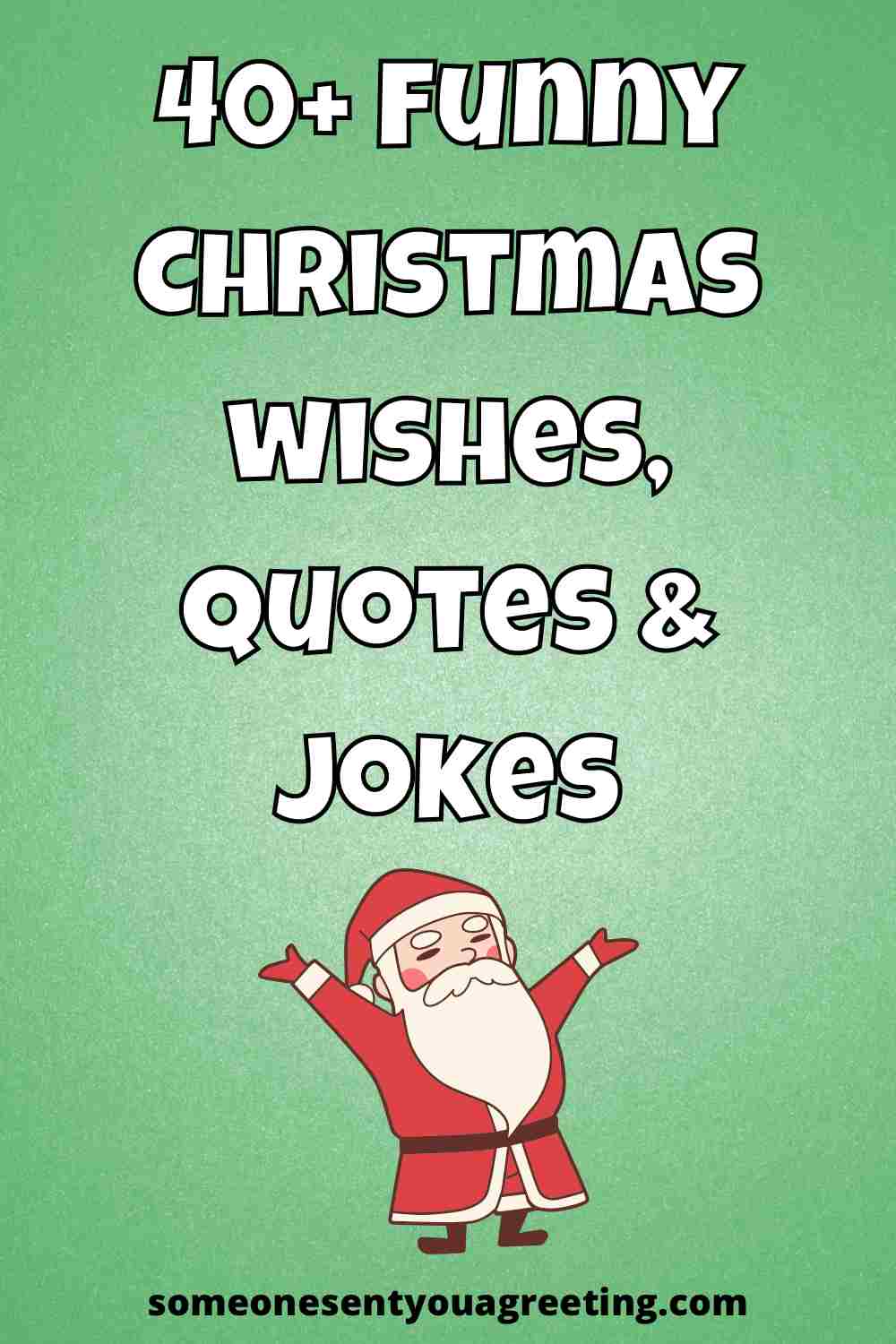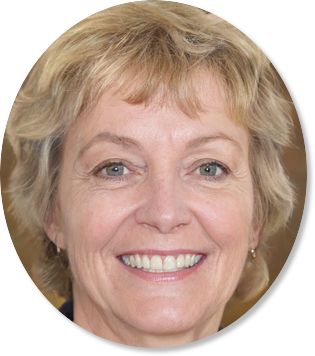 Sally Gibson is the founder of Someone Sent you a Greeting, a holiday/celebration website. Sally's writing work has been mentioned in Woman's World, Yahoo, Women's Health, MSN and more. If you have any questions get in contact with one of the team via the about page.