A one year old isn't going to be able to remember much, if any of their 1st birthday. Parents will take photos to preserve the memories and they will be shown to the birthday boy or girl when they get older.
One thing they definitely won't be able to do is read their own birthday cards. So a 1st Birthday card is really for the parents. This allows you to have some fun with the message.
You can choose to go one of two ways – be funny and silly, seeing as the child can't read it, or be touching in the knowledge the card may be saved and showed to the child when they are older.
If you aren't sure what to say in a first birthday card though then read on as we have a large selection of examples. You can copy them as they are or change them to fit your circumstances better.
1st Birthday Wishes
Happy Birthday to the sweetest little one year old!
Happy first birthday!
You'll look back one day and realise how fast you grew up. Happy 1st Birthday
You won't remember this day but hopefully you'll know how much we love you. Happy birthday!
You're growing up so fast, we're just so pleased we get to see it happen. Happy 1st Birthday
Enjoy your first time trying birthday cake!
To the most adorable little girl! Have an amazing 1st Birthday
Enjoy the 1st of many birthdays to come
Happy first Birthday! We all had a great time, although you won't remember it
Happy 1st Birthday! I'll be showering you with so many birthday kisses
Big Birthday hugs to the new one year old!
You've grown so big in just a year! Happy birthday

SEE MORE: Happy Birthday Wishes for Niece

First Birthday Messages

I hope you have a ONE-derful birthday
I can't wait to watch you grow up into the amazing young man o know you'll be. Happy Birthday
All the best wishes to you on your first big day! Enjoy it and the many more to come
Happy 1st Birthday little princess! Wishing you so much happiness
Best wishes and lots of love on your special 1st birthday
God loves you and knew you before you were even born. Happy first birthday!
You are a one-of-a-kind one-year-old
Wishing the sweetest and cutest one year old I've ever seen a very happy 1st birthday!
You may only be one years old but I can already tell you're going to go in to do great things. Happy 1st birthday
Here's to the first of many very happy birthdays
Big hugs, kisses and all our love on this wonderful day. Happy birthday little man!
I can't believe you're one years old today! I know you won't remember any of this but I still want to wish you such a happy birthday!
It's been one year since you joined us and you've brought such joy to so many lives. Happy birthday to a little angel and blessing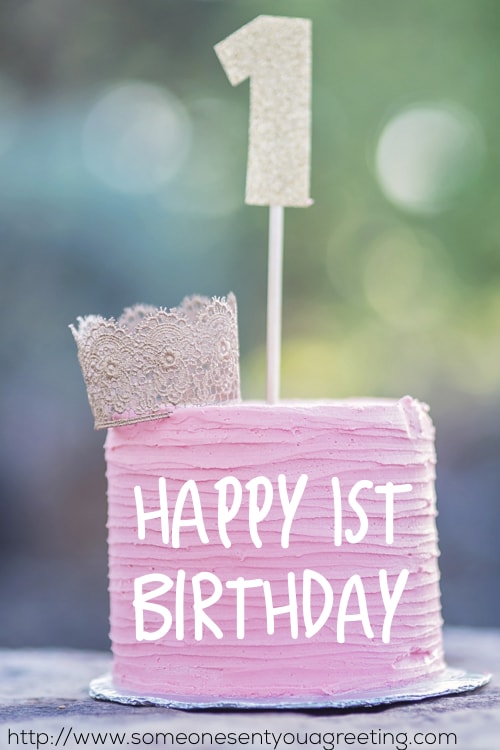 SEE MORE: Happy Birthday Aunt Wishes
Funny 1st Birthday Messages
It seems like just a year ago you were zero years old
You're a whole year old! It's time to waddle your way into those terrible twos. Have fun! Happy Birthday, you little rascal!
You just turned 1! Parents, take lots of pictures. You'll want them for blackmail later when they start dating
Just think: next time we celebrate your birthday, you'll be twice the age you are now
Happy Birthday cutie! Wishing your parents all the best of luck as you start your climbing phase!
Don't worry, I'll understand if you like the wrapping paper more than the gift I picked out for you
Instructions for having a cry-free first birthday: Invest in a great cake, and keep lots of wet wipes! Happy 1st Birthday!
Don't worry, I'll understand if you like the wrapping paper more than the gift I picked out for you
With all the excitement of your first birthday, I'm sure you'll be jet-powered for days on sugar. Too bad for Mom and Dad though. Have a great birthday you lil rascal!
SEE MORE: Happy 70th Birthday Wishes
1st Birthday Quotes
"Grow old along with me! The best is yet to be" – Robert Browning
"And in the end, it's not the years in your life that count. It's the life in your years" – Abraham Lincoln
"There are two great days in a person's life – the day we are born and the day we discover why" – William Barclay
"Today you are you! That is truer than true! There is no one alive who is you-er than you!" – Dr. Seuss
"Cakes are special. Every birthday, every celebration ends with something sweet, a cake, and people remember. It's all about the memories." – Buddy Valastro
"Let us never know what old age is. Let us know the happiness time brings, not count the years" – Ausonius
"God gave us the gift of life; it is up to us to give ourselves the gift of living well" – Voltaire
"You don't get older, you get better" – Shirley Bassey
"All the world is birthday cake, so take a piece, but not too much" – George Harrison
"Youth has no age" – Pablo Picasso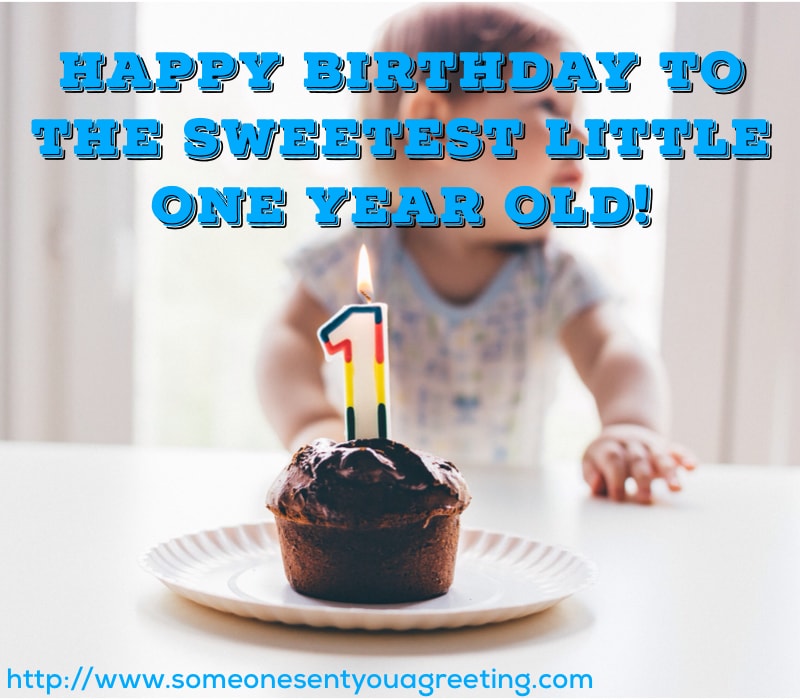 SEE MORE: Happy Birthday Beautiful Sexy Lady
Poems for a 1st Birthday
You light up our days
With your sweet and innocent ways
Today, you are officially one
Wish you a happy birthday full of fun
How amazing you're already one
What a precious person you've become
May your first birthday bring lots to look forward to
As you grow one year old and turn a leaf new
For now be happy by digging your hands in clay
As your folks fuss over you to wish you a happy birthday
May the day be filled with laughter
And the parcels full of fun
The cards be packed with magic
For a birthday girl (boy) who's one

Happy 1st Birthday

To wish a Happy Birthday
To someone good as gold!
A day that's simply full of fun
Now you are ONE year old!
Most of us may not remember that original birthday we had but our families will definitely treasure the memories. So hopefully these messages and quotes will have helped you with some great 1st birthday wishes if you're attending or sending a card to someone's 1st ever birthday.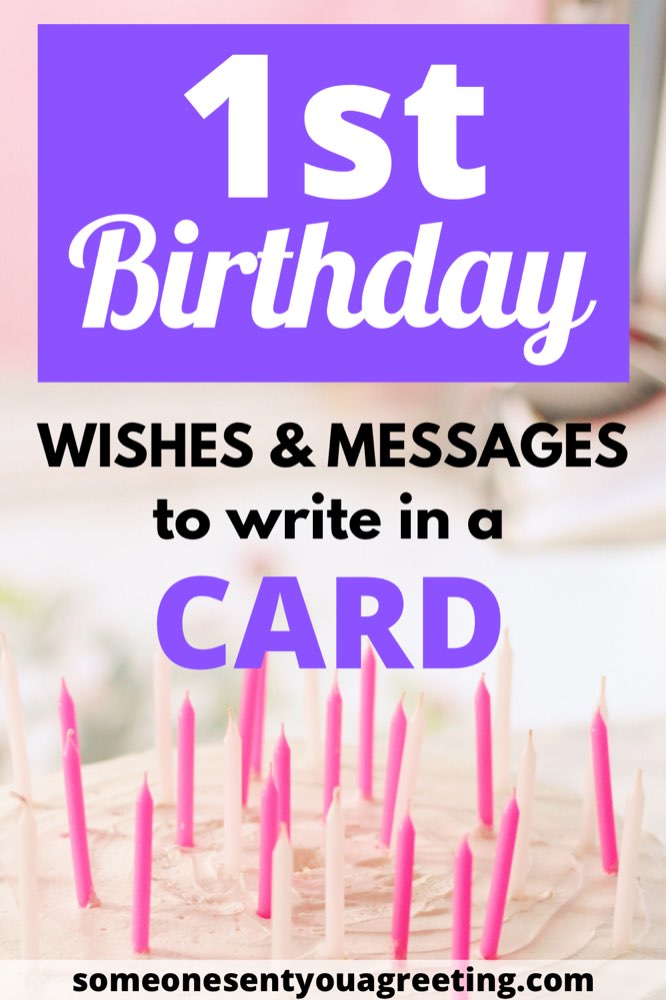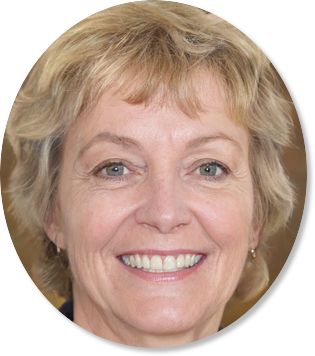 Sally Gibson is the founder of Someone Sent you a Greeting, a holiday/celebration website. Sally's writing work has been mentioned in Woman's World, Yahoo, Women's Health, MSN and more. If you have any questions get in contact with one of the team via the about page.