Writing a sympathy message is arguably the hardest to do. Obviously your discomfort with writing one is irrelevant compared to the grief the recipient is going through, but finding the right words, trying to offer comfort and at the same time avoid causing any offence is very tricky.
The last thing you want to do is end up making someone already suffering from the loss of a loved one feel even worse. So it's no surprise many struggle with what to say in a sympathy card.
If you're in this position then hopefully this guide will help to get you through the process of writing a sympathy message. We've set out everything you could need to either write your own or use some of the prewritten messages, quotes and more.
Find out what not to say, when is best to send your card, should you offer support, and much more. Use the table of contents below to jump to the most relevant section or read from the start so you don't miss anything you might need.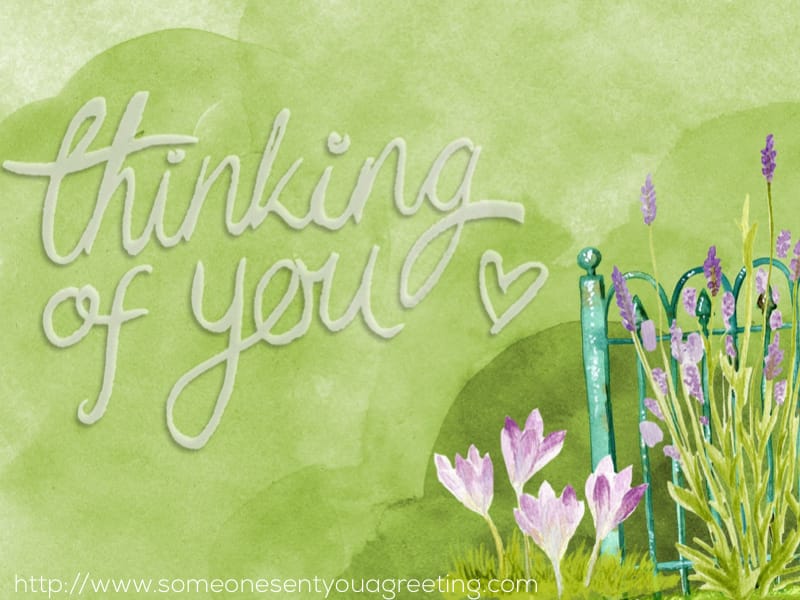 What to Write in a Sympathy Card
If you decide to write your own sympathy message rather than using a prewritten one then there some guidelines you can follow to make sure it has the perfect wording, as well as all the things to avoid saying.
Firstly – try not to worry. It's understandable to be concerned about your words being misconstrued or offensive. It can feel like walking through a minefield writing a sympathy message. But it's best to focus on the positives, and that is that if you speak from the heart then it will shine through and your words will be appreciated for their sincerity. Just the fact that you have made the effort will be warmly received.
To make sure you're fully confident about writing your wishes then stick to the following pointers and guidelines. Doing so will make help avoid any chance of offending or your words not being as genuine as you would like.
Who is it for?
This may sound obvious but the intended recipient is vital to the tone of your message and the sort of words you use. So consider whether the grieving person is a friend, family member, work colleague, just an acquaintance etc. Are you very close to them or do you just know them a little?
The less well you know them then it's much better to stick to something simple and fairly formal. Don't try and say anything funny as that could be extremely inappropriate. The same for using too much emotion. If you don't know them well it will just seem odd and probably make them uncomfortable. Something short and simple is more than enough.
If, however, the message is intended for someone you know well (friends, family etc) then you have much more freedom in what you say. Talking positively and well of the person is essential. Saying how much you miss them, perhaps sharing a story or anecdote involving the deceased that is appropriate. But mainly make sure you get across how much they meant to you and how much you will miss them.
Offer Help
If you are close to the grieving person and know them well then it's entirely appropriate to offer them help or support in some way. When someone suffers a loss there are so many things going on that it can be overwhelming.
So having a friend offering to help with elements of the funeral or running errands for them can be very useful. You can offer to help in a more general way – "if you need any help with anything then let me know" or you can be more specific if you know they need help in a certain area – "I'd be happy to pick up the kids for you next week as I know you're going to be busy with funeral arrangements".
The one thing to remember is that if you do offer to help make sure you follow through. Don't promise something then let them down.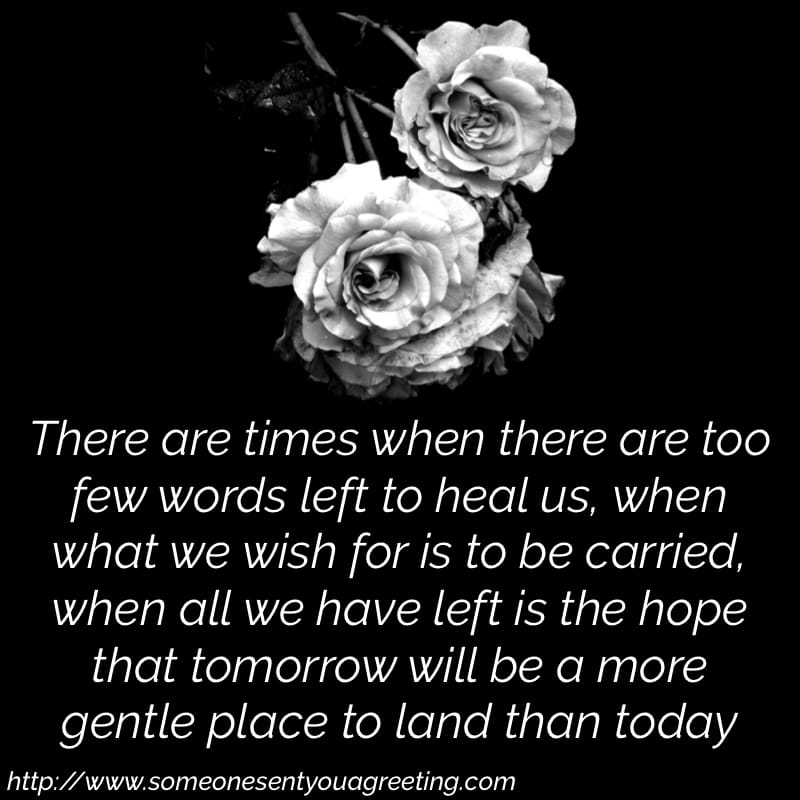 What to Avoid Saying
You can quite easily cause offence with a condolence message if you're not careful. These are a few of the key things to avoid saying:
Never use any phrases like "they lived a full life" or "it's for the best". These can be deeply offensive. Even if they did live a full life it is always too short for the people grieving, and "it's for the best" is an assumption that the recipient will agree. Chances are no one is going to think it's for the best that a loved one dies. So avoid these types of sayings. And never say it was the "right time for them to have passed"! This should never be said.
Try not to compare a loss of your own to there's. Whilst you may see similarities and think you are helping and offering comfort they may feel you are devaluing their loss. Remember that everyone's grief is individual and will be experienced very differently.
Don't talk about the circumstances of the death itself. They almost certainly won't want to relive the moments of losing their loved one.
Send a card and don't just use email, a text message or social media. Putting something on Facebook can be acceptable but a card is seen as the most appropriate way to send your sympathies. Also hand write your card as it makes it more personal.
Sympathy Card Etiquette
As well as what to say in a sympathy card it can be hard knowing the correct etiquette around sending one. Length of time to wait, gift or flowers to go with it, is anything religious appropriate etc.
Below you'll find a guide for some of these issues and the best way to tackle them. It's not the full picture, there will probably be things not covered here, but it should be a good starting point to show you the way to handle sending a sympathy card.
How long to Wait?
This will come down to when you feel is best. There isn't really any set time period as to when to send a sympathy card. Obviously something like 2 years is too late but there isn't really a perfect time either. As soon as possible is always a good way to view it, and if you feel like you might be a little late with sending yours then you can mention so in your card – "so sorry this is a little late".
When is it too Late?
As above it's probably best to send it as quickly as possible. But it's also very possible you don't hear about the passing until a few months after it's happened. Even if that's the case it's still advisable to send a card or note. You don't want to seem like you've ignored the death of someone you knew well. Anything over a year would seem odd but if it's still within months of their passing then sending a condolence or bereavement card would still be appreciated.
Can I send an Email/Text/use Social Media?
You can, but sending a card first is seen as the more polite thing to do. Even if you saw the news of the passing on Facebook or Twitter it's still best to send a note or card first. Once you've done that then it's perfectly acceptable to put a message on social media.
Can I Say Anything Religious?
This is something that only you will be able to decide. This is because you know the recipient and so will be able to judge if anything religious is appropriate.
To an extent saying something mildly religious is probably not going to cause offence. For example "you will be in my prayers" is unlikely to be seen as anything other than an offer of sympathy and condolence.
However if you were to write a message that referenced God and quoted Bible verses that may well be crossing a line for some people. But then that would depend on whether they are strongly religious themselves, or alternatively they may be atheists.
So really you will have to judge this add on how well you know them and their beliefs. One thing to remember though – if in doubt, don't.
Can I Offer Support?
You absolutely can but you need to ensure that if you promise something then you follow through with it. If you promise to help then be certain you can and will be there for them. An empty gesture is meaningless and could be very unhelpful to the person grieving. If you definitely can help though a few ideas that might be very useful are:
Offering to do grocery shopping
Helping with funeral arrangements
Babysitting or picking up the children from school
Cooking meals for them
Offering any transportation they may need
These are just general ideas and you may know of some more specific things they need.
Should I Send Flowers?
Sympathy or condolence flowers are very common so sending a bouquet is definitely acceptable. If they come with a note then try to write your message on that. However if they don't then you should send your own card alongside the flowers or at a separate date. Try not to send flowers only but ensure you send a card expressing your sympathies as well.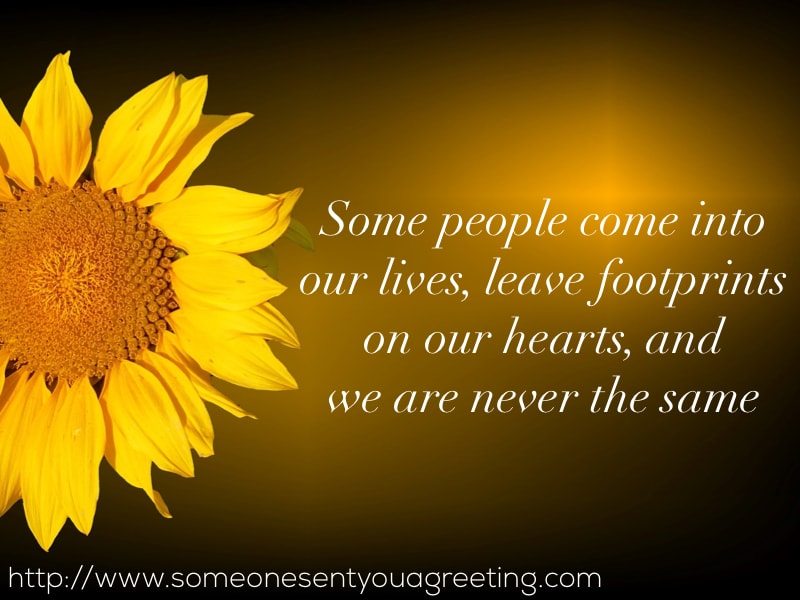 Should I Send a Gift?
It would depend on the gift. Money is definitely not a good idea. It could be seen as very offensive. Flowers are the most usual gift to include with a card and would be the most advisable way to go.
Some gifts are acceptable though: something handmade to do with the deceased, maybe a scrapbook or something like that. A very personal gift. But as always if you are in any doubt then stick to what you know isn't going to be offensive or controversial.
Extras
You might also want to send an anniversary card on the day of the passing. When an anniversary like this comes around the loved ones can experience the same feelings of loss and grief once again. Receiving condolences and words to comfort them on this day can be a real support and remind them they aren't alone. So it's something to consider for the future.
Sympathy Messages
These sympathy messages are fairly short and simple. They are perfect for a card or note and concisely sum up the feelings of bereavement or offering condolence.
I am so sorry for your loss. Please accept my deepest sympathies
Thinking of you during this difficult time
Keeping you in my thoughts and prayers
Our love and thoughts are with you
I was so saddened to hear of your loss. Wishing you much love and support
I can't find the words to express my sadness. I'm so sorry for your loss
Some people come into our lives, leave footprints on our hearts, and we are never the same
I wish you all the peace and hope you can find
It was with great sadness that we/I learned of _______'s passing. Please accept our heartfelt condolences and we hope that in a small way they help through these trying times
It seems so cruel to lose one so dear. Time may dull the pain, but we will never forget _______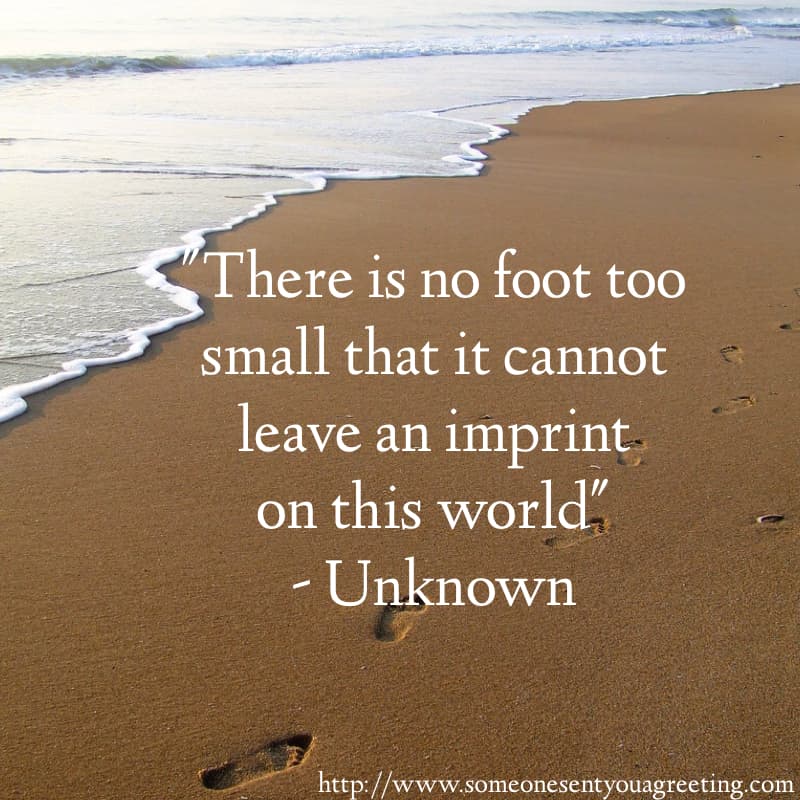 For Mother
A mother is one of the most significant people in our lives so losing one is extremely difficult. The messages below express words of sympathy for losing a mother and offer comfort in this difficult time.
Your mother was one of the most kind people I'd ever met. Her warmth and spirit was truly remarkable. I'm going to miss her so much. I'm truly sorry for your loss
I'm so sorry you had to lose someone as special as your mom. Please accept my condolences
Moms are some of the most important people in our lives. Yours was no different and her warmth will never be forgotten
Moms are special people, especially ones like yours. From the time I spent with her, I could tell she was an amazing lady
Your mom was an inspiration to all who met her. Her loss will be felt by everyone and we're all so sad
Most people only have one mom, and that is why moms are so special. I'm sorry for your great loss
Your mom always sounded like such a great person. I've no doubt her loss will be felt by everyone. Please accept our deepest sympathies
My thoughts are with you and your family during this incredibly tough time
Thinking of you as you grieve for your mom. She was a truly special person. We're here for you if you need us
Extending my deepest sympathy on the loss of your mother and praying that your faith will give you strength in this sad time
For Father
Much like a mother, the loss of a father is one of the hardest times for anyone. These words do a good job of offering comfort and support when going through the loss of a father.
Your father was a great man and we will miss him dearly. Please accept our sympathies
These words will mean little but I'm truly sorry for the loss of your dad
I am sorry to hear about the loss of your father. If you feel like talking to someone, know that I am a good listener
I know how close you were to your dad. I'm so sorry for your loss and wanted you to know if you needed anything then I'm here for you
My condolences to you for the passing of your father. There will never be another man like him
Your father did an outstanding job raising you. He was a generous and kind man who's loss we will all feel extremely deeply
I hope you can take a little comfort from knowing everyone who met your dad knew what a fantastic person he was. He will be sorely missed
You have my most sincere condolences during this awful time. Your dad was one of the best guys you could meet. I'll miss him so much
You will be in my thoughts and prayers. Stay strong
Your dads sense of humour and all round amazing spirit will be a loss to everyone.
For a Friend
Losing a friend can be just as hard as losing a family member. The loss can be profound and the grieving intense. Offering support and strength to someone who has lost a friend can be invaluable during such a time of grief. So use one of these messages to comfort them.
Remember I'm here for you in your time of need
I realise I can't take away your pain but I'm there for you if you need to talk
I'm here for you during this dark time, and will be here for you when the light begins to shine for you again
Wishing you all the strength and love during this time of loss
Words, however kind, can't mend your heartache, but those who care for you share your grief and wish you comfort and peace of mind
You're in my thoughts and prayers. Please accept my condolences
I'm here for, whatever you need. To listen, for strength – any support I'll be there
Please accept our deepest condolences for your loss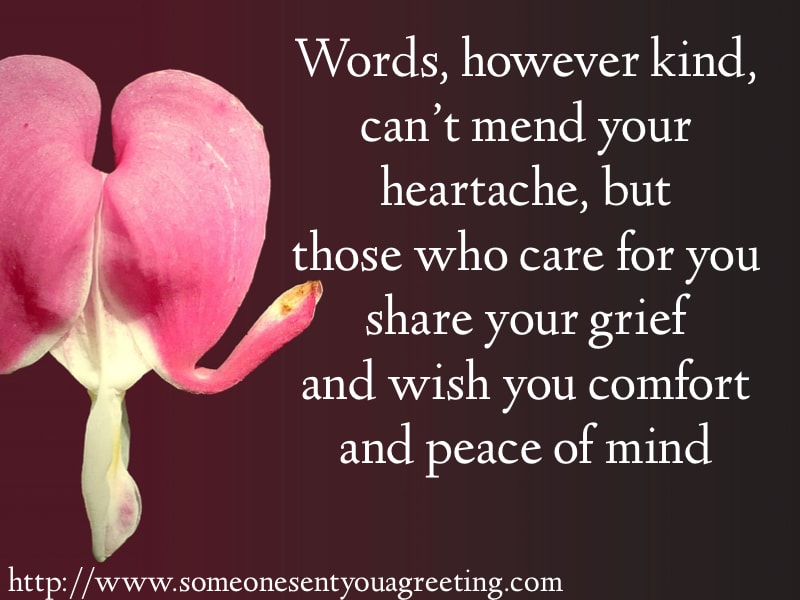 Sympathy Quotes
A quote can often be a great way to find the correct words or saying that you yourself struggle to express. Famous people have summed up sympathy or bereavement in the best way so using one of these in a card can be comforting.
"There are no goodbyes for us. Wherever you are, you will always be in my heart" – Gandhi
"Though nothing can bring back the hour of splendor in the grass, of glory in the flower, we will grieve not, rather find strength in what remains behind" – William Wordsworth
"A great soul serves everyone all the time. A great soul never dies. It brings us together again and again" – Maya Angelou
"Unable are the loved to die. For love is immortality." – Emily Dickinson
"While we are mourning the loss of our friend, others are rejoicing to meet him behind the veil." – John Taylor
"How very softly you tiptoed into our world, almost silently, only a moment you stayed. But what an imprint your footsteps have left upon our hearts" – Dorothy Ferguson
"There is no foot too small that it cannot leave an imprint on this world" – Unknown
"We understand death only after it has placed its hands on someone we love." – Anne L. de Stael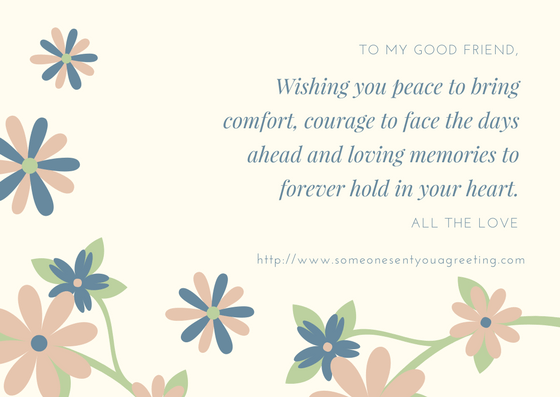 Poems
You can also use sympathy poems in a card. A beautiful and touching verse or poem can be a lovely gift to send to someone grieving.
If I should go before you,
I'll still be there with you,
As every golden memory
Gives comfort, to see you through.

If I should go before you,
You'll always have my love,
And we'll be together again,
We two, in heaven above.

~ Joanna Fuchs

They say I'm sorry for your loss
They say your heart will mend
They say you're in a better place,
and death is not the end.

They say you're reunited
with loved ones gone before.
They say that you'll be waiting
when I walk through heaven's door.

I feel their love in every word
of comfort they impart,
and know that each is spoken
from deep within the heart.

But all the words of comfort,
though kind, sincere, and true,
can't take away the emptiness
I'm feeling without you.

You are in our thoughts
as you find your way though this.
We are praying for your healing,
with the passage of time.
We know you miss him/her;
we send our understanding
and consolation.
Know that the strain, the pain,
will eventually ease.
May your pleasant memories
sustain and comfort you.
You are in our thoughts.

~ Joanna Fuchs
How to Sign a Sympathy Card
The way you decide to sign your card will be influenced by your relationship with the recipient and the type of message you have written. For the most part you can use a simple closing. Shorter is usually better and try to avoid using "sincerely" or anything similar as it can be seen as too formal.
With sympathy
Our deepest condolences
My sincere sympathy
With caring thoughts
Warmest thoughts
You're in our thoughts
If you know the recipient well then using the word "love" can be appropriate too. Or maybe you could include their name within the closing.
With love
Much love
I will never forget ______
_______ will live on in our hearts
_______ will never be forgotten
_______ memory will never be forgotten
Remember to sign your name as well. Leaving it anonymous could be confusing to the recipient as to who it has come from.
Resources
If you want to know more about grief and bereavement then try some of these websites: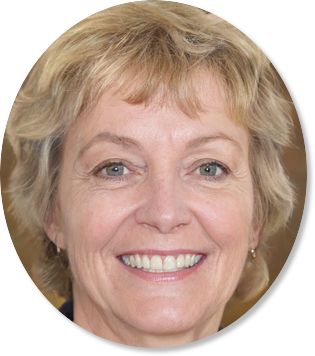 Sally Gibson is the founder of Someone Sent you a Greeting, a holiday/celebration website. Sally's writing work has been mentioned in Woman's World, Yahoo, Women's Health, MSN and more. If you have any questions get in contact with one of the team via the about page.