Your brother's birthday is a special occasion where you can celebrate the bond that you have. But what do you say to your brother on his birthday?
If you're not sure or struggling to find the right words then the following birthday messages and quotes will help. From heartfelt to funny, these wishes will let you express your feelings for your brother on his big day.
Birthday Wishes for Brother
Let your brother know how much he means to you with a heartfelt message.
You've always been there for me through thick and thin, bro. Thank you for being the best brother anyone could ask for. Happy birthday!
We had the best time growing up, didn't we bro? Thanks for so many happy memories! Have an awesome birthday.
Even when we argue it's so good to know we'll always have each other's backs. Happy birthday to my one and only brother!
This message is to wish my crazy, passionate brother a very happy birthday! Life would be boring without you!
We may be getting older now but we'll always be kids at heart. Happy birthday to not only my brother but my best friend!
I hope your birthday is as fun and awesome as you are. No one deserve as much happiness as you do, bro.
You'll always be my best friend. Even after all these years we're still so close. Thanks for being such a brilliant brother. Happy birthday.
I couldn't put a piece on our childhood memories, they mean so much to me. Thanks for being such an important part of my life and the great times we've had together. Happy birthday.
To my amazing brother – may all your birthday wishes come true. Enjoy your special day!
Thanks for being my partner in crime, bro. We've got up to so much trouble over the years! All of it harmless though, and I look back on all those good times with such fondness. Happy birthday!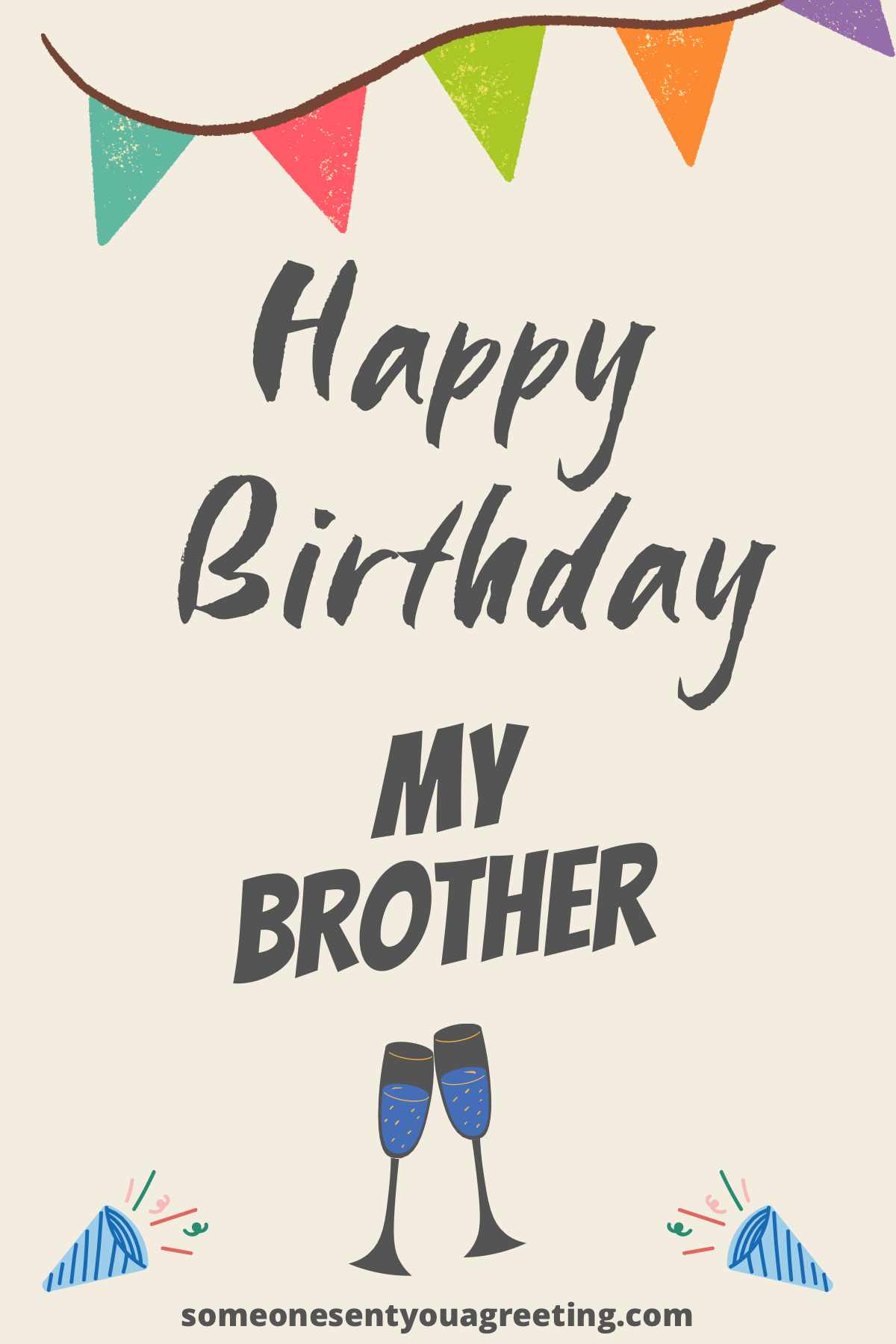 Happy Birthday Messages for your Brother
These birthday messages are thoughtful and express your warmth for your brother on his birthday.
Wishing you a birthday filled with loads of fun and laughs, bro! Here's to it being a really magical day.
Sending warm birthday wishes to the coolest brother ever. Happy birthday!
Birthdays may come around every year but brothers like you are one in a million! Happy birthday to the best brother anyone could ask for.
Life is so much more fun with you, bro. Here's to a very happy birthday that brings you lots of joy and laughter.
Happy birthday to the world's greatest brother! I may tease you but I love ya really!
Wishing my awesome brother an equally awesome birthday that is filled with never ending fun and joy.
May your birthday be truly special for a truly special brother. Enjoy the day!
Happy birthday to my brother! I'm sure this is going to be your best birthday yet!
Here's to a day that is full of laughter, fun and maybe a few surprises along the way. Happy birthday, bro!
Wishing you many happy returns for today and that all your birthday dreams come true.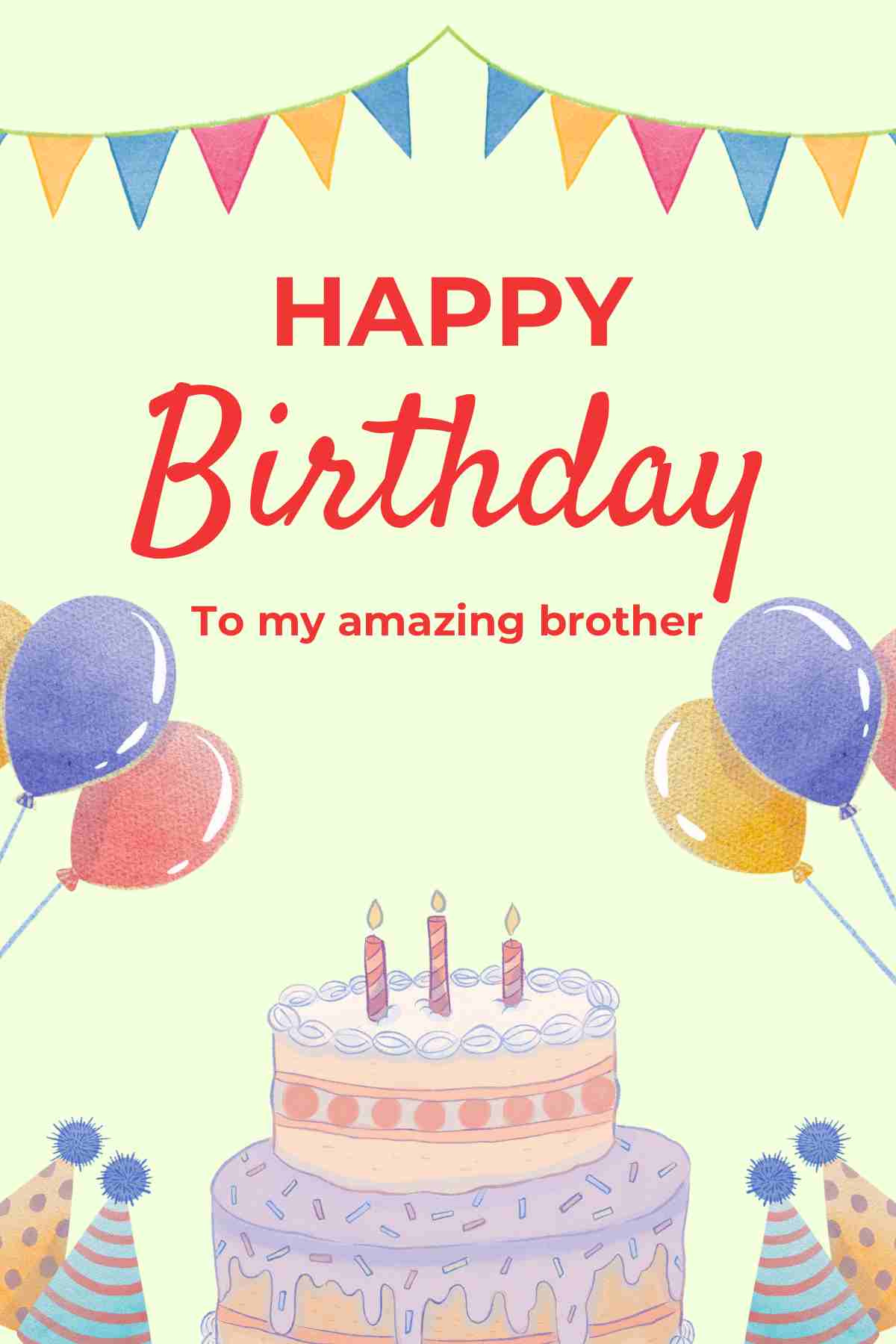 Funny Birthday Wishes for a Brother
Give your brother a laugh and put a smile on his face with these funny messages.
Happy Birthday to the one person who's almost as amazing as me – that's you bro!
Happy birthday to my brother from another mother! Just try not to embarrass me today.
Happy birthday, bro! I've got so many stories from our childhood. But don't worry, I'm not going to revels them all… today.
Happy Birthday to the one person who never fails to remind me how old I'm getting too. Thanks for making it a joint misery, bro!
Wishing my brother a very Happy Birthday because let's face it, I can't ignore the calendar no matter how hard I try.
Another year older and still not any wiser! But who needs wisdom when you've got such a charming personality? Happy birthday, bro!
Another year older, wiser and, well, grumpier! Happy Birthday, bro! Don't worry, I still love you… at least most of the time.
Birthday Quotes for your Brother
A thoughtful quote can be great up include as part of a birthday card or message for your brother.
"There's no other love like the love for a brother. There's no other love like the love from a brother." – Astrid Alauda
"Being his real brother I could feel I live in his shadows, but I never have and I do not now. I live in his glow." – Michael Morpurgo
"A loyal brother is worth more than gold." – Spanish proverb
"A good brother believes in you when no one else does." – Unknown
"There is a little boy inside the man who is my brother." – Pam Brown
"Brothers are playmates first, warriors for life." – Antoine de Saint-Exupéry
"Our brothers and sisters are there with us from the dawn of our personal stories to the inevitable dusk." – Susan Scarf Merrell
"The best thing about memories is making them." – Unknown
"A brother shares childhood memories and grown up dreams." – Unknown
Belated Birthday Messages for your Brother
If you've missed your brothers birthday but want to send some wishes anyway then these belated messages will help you.
Sorry for the late message, bro. But I hope you had a wonderful birthday. Really sad I missed it!
I know – I'm the worst for missing your birthday! I hope you had a blast though. We'll catch up soon.
Sorry I'm late but happy birthday to the best brother ever! I hope it was a great day and you enjoyed yourself.
Belated birthday wishes to my amazing brother! Please forgive me for forgetting. I'll make it up to you somehow.
Sorry I missed saying it on your actual birthday but here's a big happy birthday that's a few days late! I hope it still means as much.
I can't believe I forgot to wish my amazing brother a very happy birthday! I would apologize for forgetting but I know you'll keep reminding me about it for years to come…
My apologies for the late birthday message, bro. Wishing you an incredible year ahead!
Can you ever forgive me for the belated birthday wishes? You know you'll always be my favorite brother!
I hope your birthday was all you wanted and brought you lots of fun and laughter. I'm just sorry I couldn't be there.
I hope these birthdays wishes for your brother have helped you to wish him a very happy birthday and show him how much me means to you.
More Birthday Wishes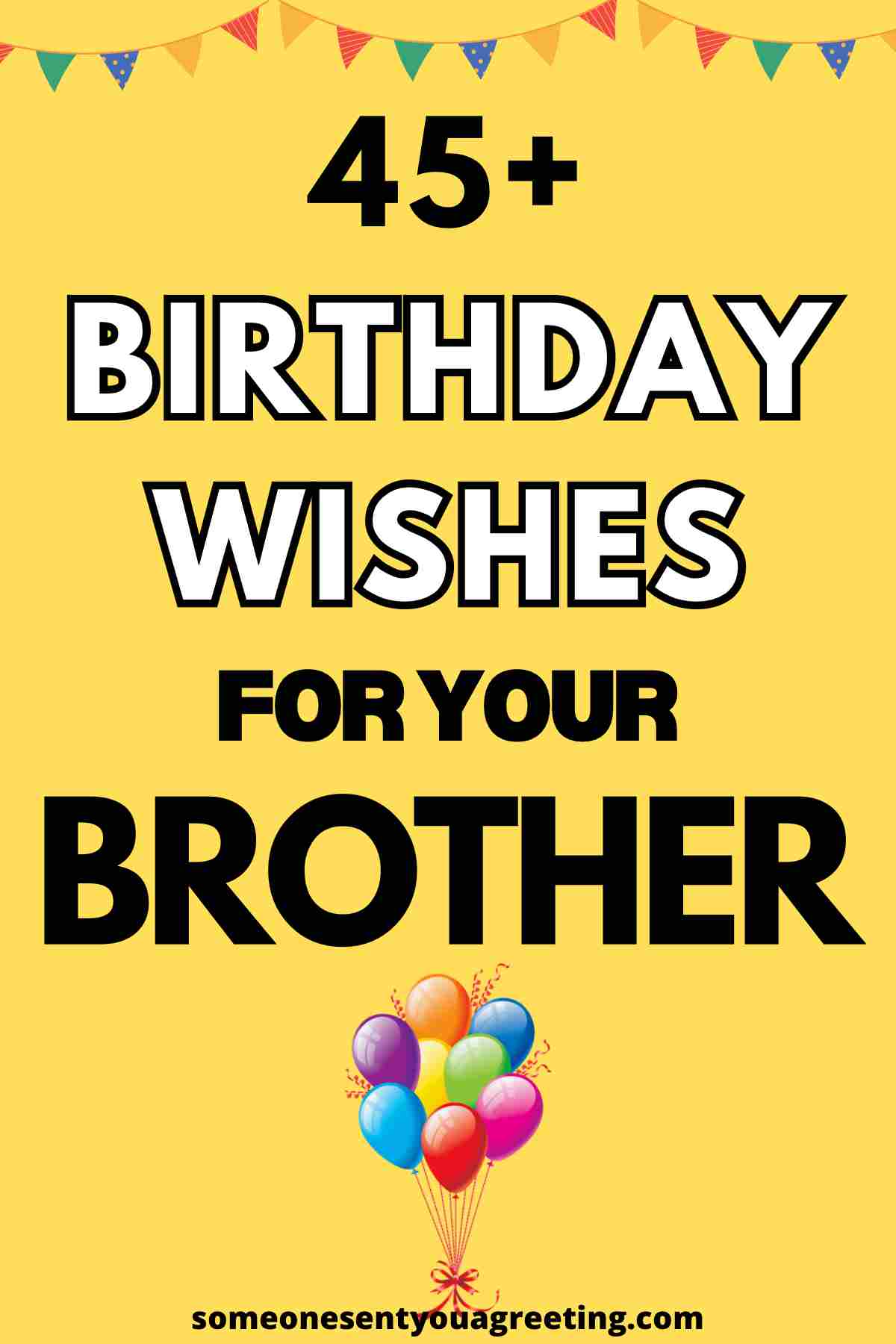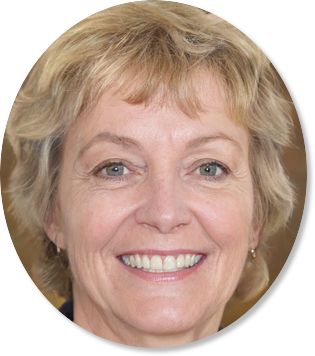 Sally Gibson is the founder of Someone Sent you a Greeting, a holiday/celebration website. Sally's writing work has been mentioned in Woman's World, Yahoo, Women's Health, MSN and more. If you have any questions get in contact with one of the team via the about page.