A graduation is always a time for celebrations! Having gone through the process and hard work of getting a degree or diploma it's only right to celebrate their achievements.
They will be feeling pleased and proud of accomplishments, rightly so, and a message of congratulations from a friend, family member or coworker is always appreciated.
So if you're sending a gift or just want to wish a new graduate congratulations but you aren't confident in your own writing, or not sure what to write in a graduation card, then you've come to the right place. The wording is far less difficult that you might first think and with a little advice, as well as examples (all of which you'll find here) you will have written the perfect graduation wishes or message.
What to Write in a Graduation Card
If you are keen to write your own graduation message rather than using a prewritten one of the examples below then there are some tips you might want to consider first:
Begin your card by greeting the graduate. Something simple such as "Dear _____" is fine.
Congratulate whoever is graduating on their achievements. Let them know you're proud of the accomplishment and how well they've done.
You may want to offer them advice if you feel it's appropriate. Whilst graduation is a happy, exciting time the prospect of growing up and facing world can be daunting. Some advice from someone more experienced can be invaluable.
Mention the future and what they can go on to achieve. Graduating means new and exciting opportunities ahead and you can touch on that here.
Finish by signing your card with a warm closing and your name. Something simple such as "Love _____" or "Warm regards _____".
However if you prefer to use a prewritten message then use one of the examples below.
Graduation Wishes
If you want a general message or to wish them congratulations then these examples are ideal for writing in a card.
Happy Graduation Day! Congratulations!
Congratulations! Very well deserved
Wishing you congratulations on graduating
All that hard work has paid off! Well done and many congratulations
We're so pleased for you and proud of all you've achieved
You're dedication and hard work are inspirations to us all. Many congratulations on graduating
Warmest congratulations and wishes for your graduation day
Very proud of all you've achieved. Congratulations and best of luck in whatever you do next
All the years of studying and you've finally got something to show for it! Congrats!
Wishing you success after your graduation. Congratulations
You've graduated – it's party time!
Chasing a dream requires effort, passion and hard work. You're half way there! Keep up your good work and continue to strive. Congratulations!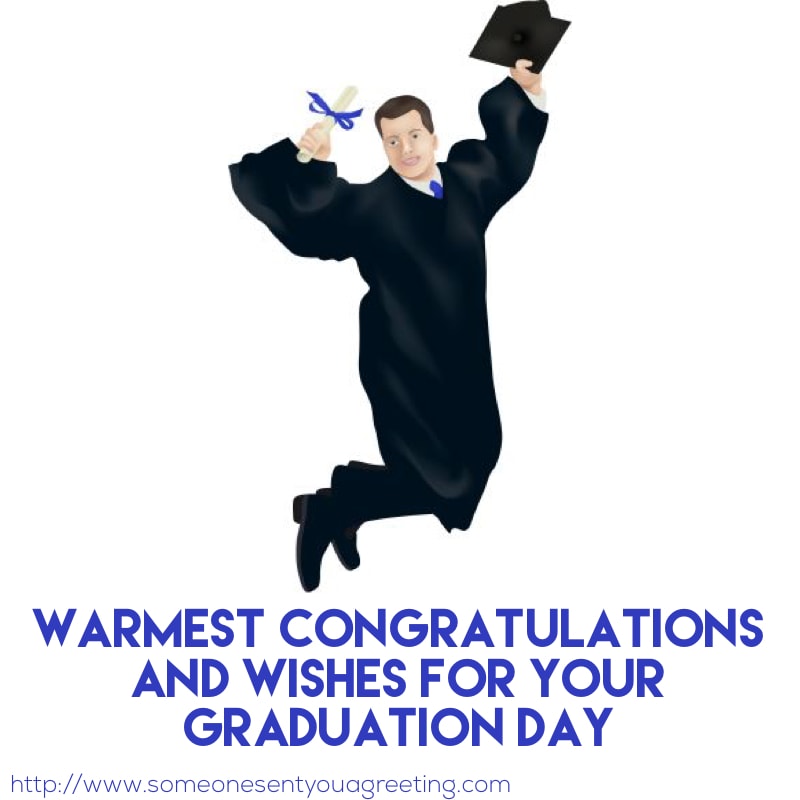 For Family
If it's a member of your own family that is graduating then you may feel even more proud or happy. You might want to use that to make your message even more heartfelt.
The whole family is proud if you. Congratulations on graduating!
I can't believe my big brother is graduating. Congrats and remember how proud I am of you!
As parents we've watched you grow up to be the independent, strong young woman you are today. We can express how proud of you we are. Congratulations
We're so pleased we got to see our grandson graduate. Watching you grow has been one of life's greatest pleasures and seeing you now graduating and going out into the world make us swell with pride. Congratulations and we're so happy for you
You aced it sis! Congratulations on graduating!
To see our daughter achieving her dreams brings tears to our eyes. We couldn't be any prouder of you
Don't forget your family now you're a big shot graduate! Only kidding, we're beyond proud of you
I wanted to let you know how much pride I feel having watched you throughout the last 4 years. The effort and hard work you've dedicated to your degree has been inspiring. Congratulations on graduating
Congratulations on being the first of the family to not only attend but graduate!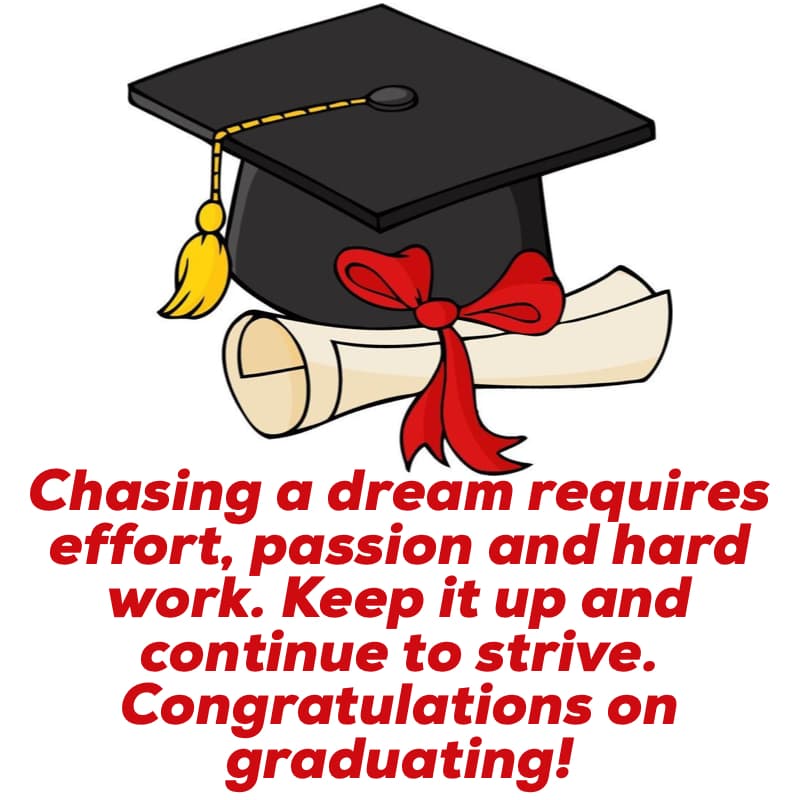 SEE MORE: Graduation Thank You Messages for Family
For High School
Finishing high school can mean heading off to college or starting a new chapter of your life.
We're very proud of you and your graduation. Congratulations
Graduating high schools starts a new chapter filled with exciting opportunities. Congratulations and go out and seize the day!
Today marks a huge achievement and a big step in your life. Congratulations
Graduating from high school marks the beginning of an exciting journey. We look forward to seeing where it takes you
Congratulations on finishing high school!
Schools over! Enjoy your graduation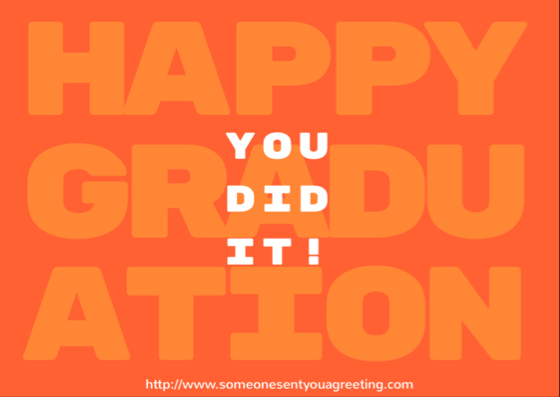 For College
The end of college means the beginning of a new chapter in someone's life. It marks a huge occasion and should be celebrated as such.
Congratulations on your graduation. We're sure you'll be a huge success in whatever you choose to do next
Warmest congratulations on your graduation
The future looks so bright for you now. Wishing you all the best for all the exciting next chapter in your life
We're just so happy to be able to share in your special day. Congratulations on graduating, and remember how proud we are of you
Words can't express our pride and love for you today. Well done!
Graduating College is no mean feat! Congrats on getting out alive!
You're about to begin and a new and exciting life. Grab each opportunity that comes your way. Congratulations!
You can officially call yourself a college grad now!
I'm so proud of all you've achieved. Congratulations on your graduation
Best Wishes for the future, and congratulations on your well deserved and hard earned success
Giving Advice
As graduating is a time when young men and women go out into the world it can be good to offer them advice or your wisdom. A few encouraging words can be both valuable and warmly appreciated.
Always reach for the stars and follow your dreams, and never let anyone tell you you can't
Always believe in yourself and you'll go far
You're incredibly talented and there's nothing stopping you from achieving whatever you want
Don't feel pressure to get straight out there. Enjoy the moment and saviour your accomplishments
I hope this shows you what you can do when you put your mind to it. We all believe in you and can't wait to see what you do next
Never stop trying to be the best version of yourself you can. Learn, grow and improve as a person and enjoy the ride
Take those unique gifts and talents you have and put them to good use
May you always dare to do great things with your life
Never let anyone stand in your way
Enjoy the moment. Things like this don't happen everyday
If You Can't Make It
If you can't make it to the graduation then you can still send a card wishing them well. Just let them know you're sorry for not being able to be there and congratulate them.
Sorry I couldn't make it but congratulations on graduating
So proud of you, just disappointed I couldn't be there. But know I'm there in spirit and wishing you a fantastic graduation
We're really upset we can't be with you but will be thinking of you and sending our congratulations
Really wish I could be telling you in person how proud if you I am. Instead I'll have to do it with this card. Congratulations!
Congratulations! Wish I could be there. Enjoy your day though
Please don't hold it against me that I couldn't be there! Warmest wishes for a great day
You should now know exactly what to write in a graduation card for any occasion. So whoever it is that's completed school, college or something else entirely, wish them a happy graduation.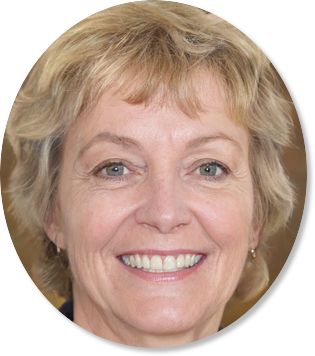 Sally Gibson is the founder of Someone Sent you a Greeting, a holiday/celebration website. Sally's writing work has been mentioned in Woman's World, Yahoo, Women's Health, MSN and more. If you have any questions get in contact with one of the team via the about page.