Oh no, you've forgotten someone's birthday! Don't panic though. It's not the end of the world.
With a little bit of schmoozing and a well timed and written belated birthday message you can get away with it. Read on to find what to do and what to say to avoid embarrassment.
A good, and probably the best way to solve this problem is to send a belated birthday card. There are cards designed specifically for this issue.
The next step is to think of the correct words to put in your card that conveys your apologies appropriately.
Knowing the person you are sending the card to is important here as it will influence the type of message you write. Are they the type of person who will see the funny side?
If so then go with something humourous. Are they likely to have been upset you missed their birthday? They will need a message showing your sorrow. Considering their personality and how they will react is key in knowing what to say.
But, assuming you are struggling with what to write, then have a look at some of the belated birthday wishes below and we are sure you will find one that is perfect. Whatever you go with in the end the birthday boy or girl will appreciate you seeing your mistake, admitting it and trying to make amends.
Belated Birthday Wishes
I know these words won't mean much but I'm deeply sorry for missing your birthday. It was a genuine mistake and I hope you can forgive me. Happy birthday
It's been a difficult time for me lately but that's no excuse for missing your birthday. I'm so very sorry
I know this isn't the first time I have let you down, and it probably won't be the last time. I appreciate your willingness to accept me for my faults and flaws. Happy belated birthday! Sorry I was late with this message.
I don't know how I forgot the birthday of my favorite person. So sorry! Happy birthday
I don't know how your birthday escaped me. I hope it was everything you wished.
Time got away from me. The card, however, stayed right here. Sorry this is late.
No one deserves to be wished a happy birthday late. I am sorry, and I will do better next year.
I know I forgot your birthday but I also know that you are a sucker for gifts. So here you go, an expensive watch. Happy birthday mate, hope we are cool.
Why should I be sorry about not wishing you on your birthday, you saved some money by treating one less person, didn't you? Belated happy birthday.
I spent so many hours trying to write the perfect message for your birthday card but I couldn't come up with anything creative in time. This is all I got – belated happy birthday.
You are my friend and I have sinned by forgetting your birthday. This gives you the right to be angry at me in every way. Be broody, don't stop sulking and keep throwing your temper tantrums at me. I will tolerate everything as long as you accept my apology. Happy belated birthday.

SEE MORE: Happy 70th Birthday Wishes

Belated Birthday Greetings

Sending you happy belated birthday wishes. I'm terribly sorry I forgot and hope you will forgive me.
My sincerest apologies for my late birthday wishes. I really hope you had a great day and enjoyed your big day.
I'm kicking myself for missing your birthday. My apologies and I promise I won't forget next year.
Please accept my belated happy birthday wishes. It won't make up for it but I'm truly sorry and will make it up to you for being so late.
I may be sending you late birthday wishes but at least I remembered that I'd forgotten! Sorry pal, I'll get you an awesome present to try and buy you're forgiveness!
You deserve better than this late birthday message but I'm afraid I forgot. I have no excuse and am really sorry. I only hope your birthday was a wonderful day and you had a brilliant time without me.
I'm an idiot! How could I forget!? Happy belated birthday.
It's been so hectic recently I'm sorry but I just completely forgot your birthday. Please accept my apology and these belated birthday wishes.

Belated Birthday Messages

For forgetting your birthday, I deserve nothing but curses. I don't have any excuses, just shower me with abuses. I know I have hurt you very badly, for which I am really very sorry. I will make it up to you with hugs, gifts and apologies, so we can get on to creating many more beautiful memories. Happy belated birthday.
I have nothing better to say than I'm truly sorry for forgetting your birthday. I messed up, and I'm trying to make it right.
Forgetting your birthday is not a sign of our weakening friendship. It is just a sign of my weakening memory. Happy belated birthday.
I'm sorry that I forgot the most important day of your life. It won't ever happen again, I promise. Belated Happy Birthday to you!
May this birthday bring you all that you ever wished for. Sorry I'm late. But I want you to know that you are always in my prayers. Belated Happy Birthday to you.
My best wishes even if they are belated. Happy Belated Birthday!!
A birthday wish you should make, when you blow out the candles on your cake, but this special year that I've known you, I'd like to make 'my' wish come true. That friends we are now will continue for ever, as the girl I know now might be my best friend forever
SEE MORE: Happy Birthday Wishes for Niece
Funny Late Birthday Messages
You are cool, good looking and an awesome person to hang out with. Did I mention that you were forgiving too? Belated happy birthday bestie.
I like to celebrate your birth-month instead of your birthday!
There's no excuse for how late I am with your birthday card, but you know I can make one up anyway!
You should ask yourself based on my history of card giving, where you really expecting me to give you your card on time? At least I'm consistent.
I guess you're not the only one getting older. My memory must have failed me in my own old age.
I'm late giving you your card, because I was researching the best belated birthday card message to write to you. My research took longer than I expected, but this is the best one I found.
It took me so long to write in your birthday card that I now have the perfect thing to say… sorry I'm late, and happy belated birthday!
Did you know that you look really hot when you are in a forgiving mood? Belated happy birthday!
I forgot to wish you on your birthday last year. Gotta keep the tradition alive. Belated happy birthday, buddy!
Your best friend is suffering in guilt-fuelled pain because she forgot your birthday. Be a good friend and put her out of pain by giving her a nice hug and taking her out for dinner.
SEE MORE: Happy Birthday Aunt Wishes
So now you can send your belated birthday wishes to anyone who's big day you've forgotten. Just next time try to remember it!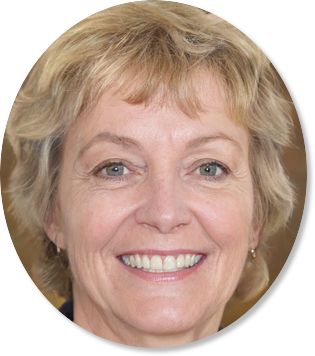 Sally Gibson is the founder of Someone Sent you a Greeting, a holiday/celebration website. Sally's writing work has been mentioned in Woman's World, Yahoo, Women's Health, MSN and more. If you have any questions get in contact with one of the team via the about page.