If it's your brothers birthday you probably want to celebrate and have some fun. So a birthday party, cake, candles and a gift are all essential. Maybe a card too. And to top it off – some crazy funny birthday wishes for brother.
Being close to your brother means that on his birthday you can really have a laugh. A lot of it at his expense!
So a funny birthday message that is a bit crazy and out there will be perfect. Think screwball, mad and off the deep end. You don't have to be formal with your birthday wishes for your brother – he's your bro! It's not someone like your auntie or a teacher.
So go crazy, mark your brothers birthday in the most insane and hilarious way you can think of with these crazy funny birthday wishes for a brother.
Crazy Funny Birthday Wishes for Brother
Happy birthday to my crazy, insane bro! Have a happy and mad day
Happy birthday bro. We were pretty crazy when we were young and I still look back on those times and think how much fun it was. Thanks for all the laughs
Happy brother to my brother. You're a bit weird… but I still love ya! Have a great day
You may be crazy but you're still my brother. Have a wicked birthday and enjoy all the fun of today
To the craziest brother in the whole world – don't go too mad today! Birthdays are great but you don't want to ruin it by doing something insane.. a bit like you always do. Happy birthday bro
What gift do you get for someone as wild as you? A brother just as crazy – me. Enjoy your birthday
Here's to an awesome birthday bro, let yourself and have as much fun as you like. You deserve it!
Feeling lucky to have such a cool and silly brother like you. Happy birthday from your little bro
To my crazy brother – your getting a bit older now. Maybe it's time to slow down and take it easy? Yeah, that's not going to happen, is it? Have a wicked birthday bro!
Life would be boring without a brother like you. I'm grateful every day for having someone to enjoy as much fun and excitement as we've done over the years. Here's to many more years of it. Happy birthday
I've searched long and hard for the best way to say happy birthday to my brother, so here it is… Happy birthday bro! (Did you like it?)
We're going to celebrate your birthday in style bro! Let's go crazy and enjoy yourselves as much as we can! Party!
Here's to a birthday that's as crazy as you my brother. If it's any way near as mad it'll be the most outrageous birthday the worlds ever seen!
Another year older but still as mad as you've always been! That's what we love about you bro. Happy birthday
Happy birthday bro. Enjoy every minute of it and live it up on your big day
A big happy birthday for the worlds stupidest brother! You're a bit of a fool but you're my bro and deserve a top birthday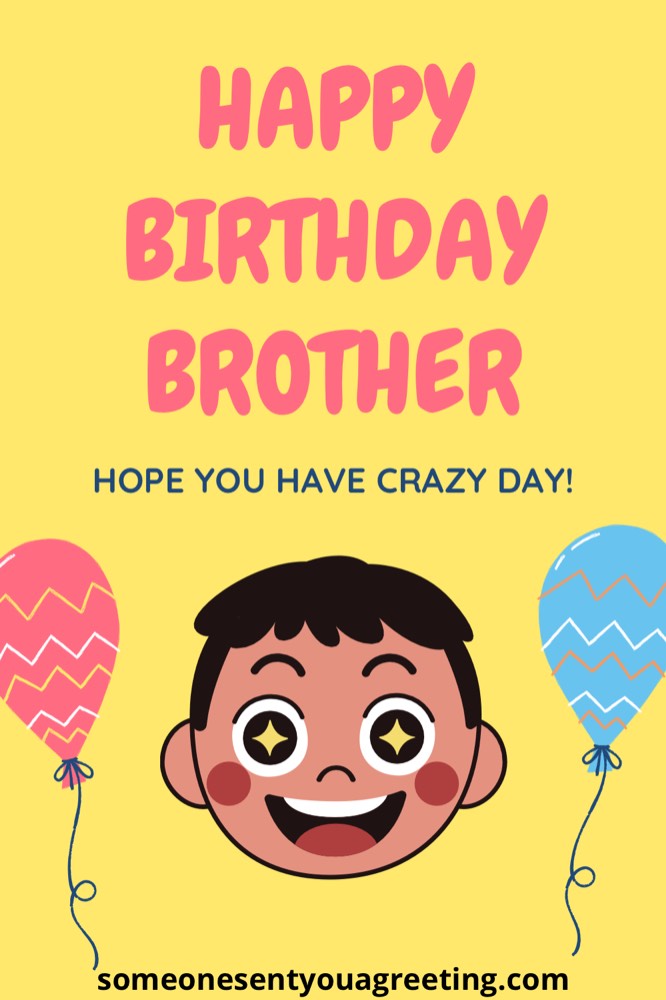 Crazy Birthday Quotes for Younger Brother
Happy birthday little brother! Have an insanely good birthday
To my partner in crime, my baby bro – have an awesomely outrageous birthday
Happy birthday little bro! Here's to loads more years not taking life too seriously. Have a fab day
You're getting a bit older now little bro! Won't be that long before you're grey and past your best like the rest of us. Better enjoy these birthdays while you still can!
Success, intelligence, good looks.. being the older brother means I got all the good genes! Happy birthday little brother
I wonder if I've set a bad example for you over the years as you've turned out just as crazy as I am! Oh well, we'll make your birthday extra fun! Happy birthday baby bro
I was going to get you a gift, but then thought "nah, he's already got the greatest big brother in the world, what more could he want!?". I think I made the right call. Happy birthday bro
Happy birthday to my little brother. You may be crazy and annoying but I wouldn't swap you for anything.. well, maybe a Ferrari.. or Scarlett Johansson.. ok, let's just say you're a decent brother and leave it at that
You never fail to bring a smile to my face with your craziness. It keeps life from getting dull. Happy birthday
Time to party! Let's go wild and make this year the most memorable yet. Happy birthday bro
Are you looking forward to your birthday bro? It's going to be absolutely mad, totally crazy and.. oh wait, you haven't turned 21 yet, have you? Well it'll be fun us at least! Only kiddin', happy birthday to my baby brother
I miss the days when we would go bonkers together and have so much fun. I'm getting older but you're still young so get out there and enjoy it! Happy birthday brother
You're not just my mad little brother but also my crazy friend. Have a great bday
Shall we have a more relaxing birthday for you this year? Take it easy? Didn't think so! Happy mad and crazy birthday brother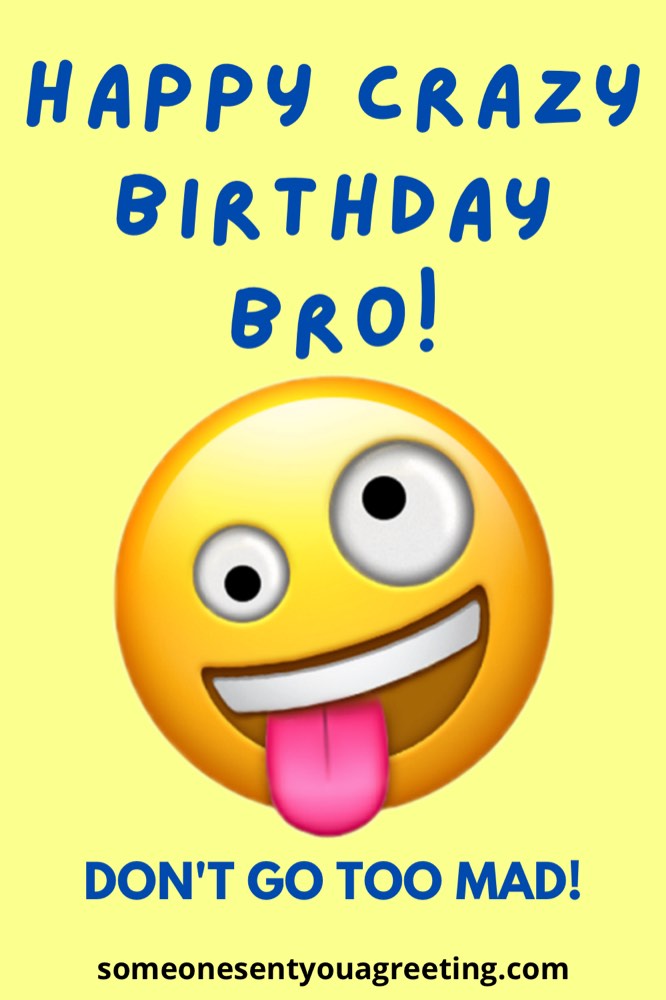 We hope you can now wish your brother a crazy funny happy birthday with the messages provided. Enjoy your brother's birthday and remember that even if he's annoying and crazy you'll miss him when he's gone!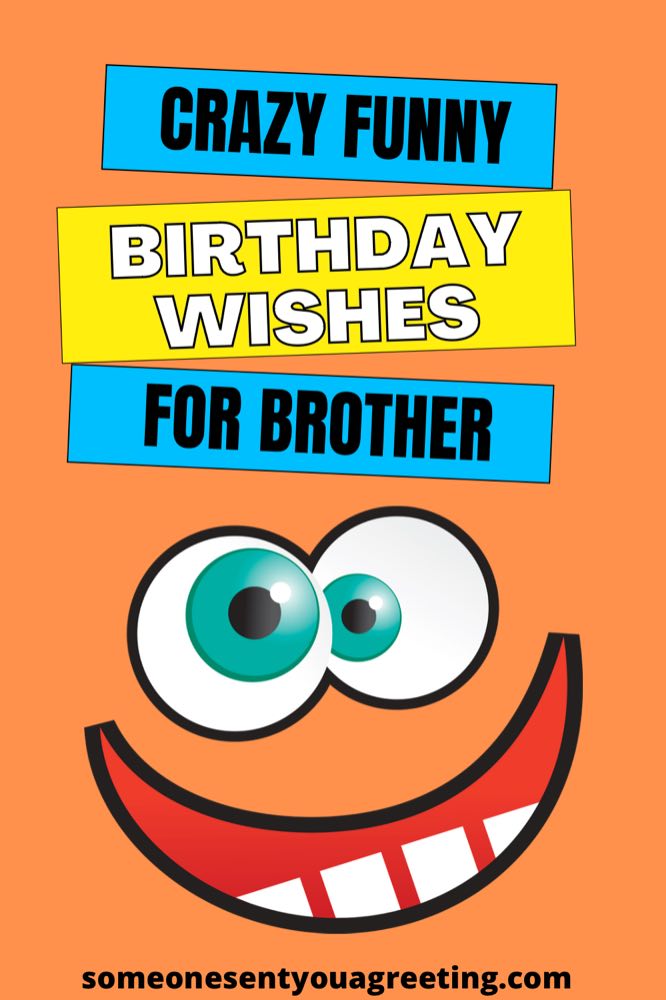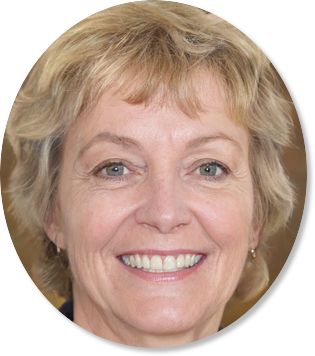 Sally Gibson is the founder of Someone Sent you a Greeting, a holiday/celebration website. Sally's writing work has been mentioned in Woman's World, Yahoo, Women's Health, MSN and more. If you have any questions get in contact with one of the team via the about page.