Pets aren't just animals to us. They are special. We love them just like we love our friends and family.
So when a pet is sick or injured it can be a worrying time. Anxiety and fear over what might happen to them is very common.
Which is why you may be thinking of reaching out when a friends pet is unwell with a few words or a card to wish them a speedy recovery.
A get well card for a pet is the perfect way to show you care about both the sick or injured pet and are thinking of their owner.
If you aren't sure what to write in a get well card for a pet then follow the guide below or use the example messages further down.
What to Write in a Pet Get Well Card
Let them know how sorry you are their pet is unwell or injured. Be kind and considerate of their feelings and how fragile they may be
Wish their pet well and that they make a full and quick recovery
Ask how they are coping and offer any support that they might need – someone to talk to, to listen etc
Finish with a few more kind words and signing
What Not to Write
When reaching out to someone to wish their pet well you will want to avoid saying certain things that could be offensive or upsetting:
You can always get another dog/cat/pet – they don't want to get another, they want theirs to get better. Suggesting they could just replace what will be a cherished and loved member of their family is very offensive
They lived a long life – that may be true but it's never long enough. Losing a special pet at any age is going to be so o li painful so whether they've had a long life is irrelevant
Maybe you should have them put down – despite the severity of their injury or illness you should never say this. No owner will want to consider this before it's the last option and suggesting it is very inappropriate
Nothing – you should try to say something, even if it's a very simple few words hoping they get well soon. Silence can be awful and for the owner may feel like their friends or family don't care. So try to make the effort to say something
Get Well Wishes for Pets
I hope your adorable little friend gets better very soon
Get back on your paws soon!
I know how special ______ is to you so
I hope he/she makes a quick recovery
Praying that your furry friend gets better soon
Sending positive thoughts and my best wishes for a full recovery
Some time to rest and recuperate and I know _____ will be bouncing around again just like he/she always was
I heard about _____ needing to go to the vets. I really hope it's not too serious and she/he makes a quick recovery
Just sending a little note to wish ______ well. I know he's not well and hope he is up and causing mischief again soon
Don't forget to give _____ lots of hugs and treats for being such a good boy/girl at the vets!
It just seems wrong for something so cute and adorable to be allowed to get sick! I hope she improves soon and makes a full recovery
If you need some help with looking after _____ while he/she is getting better I would be happy to help
It's so sad seeing ______ looking miserable. Here's to a very, very quick recovery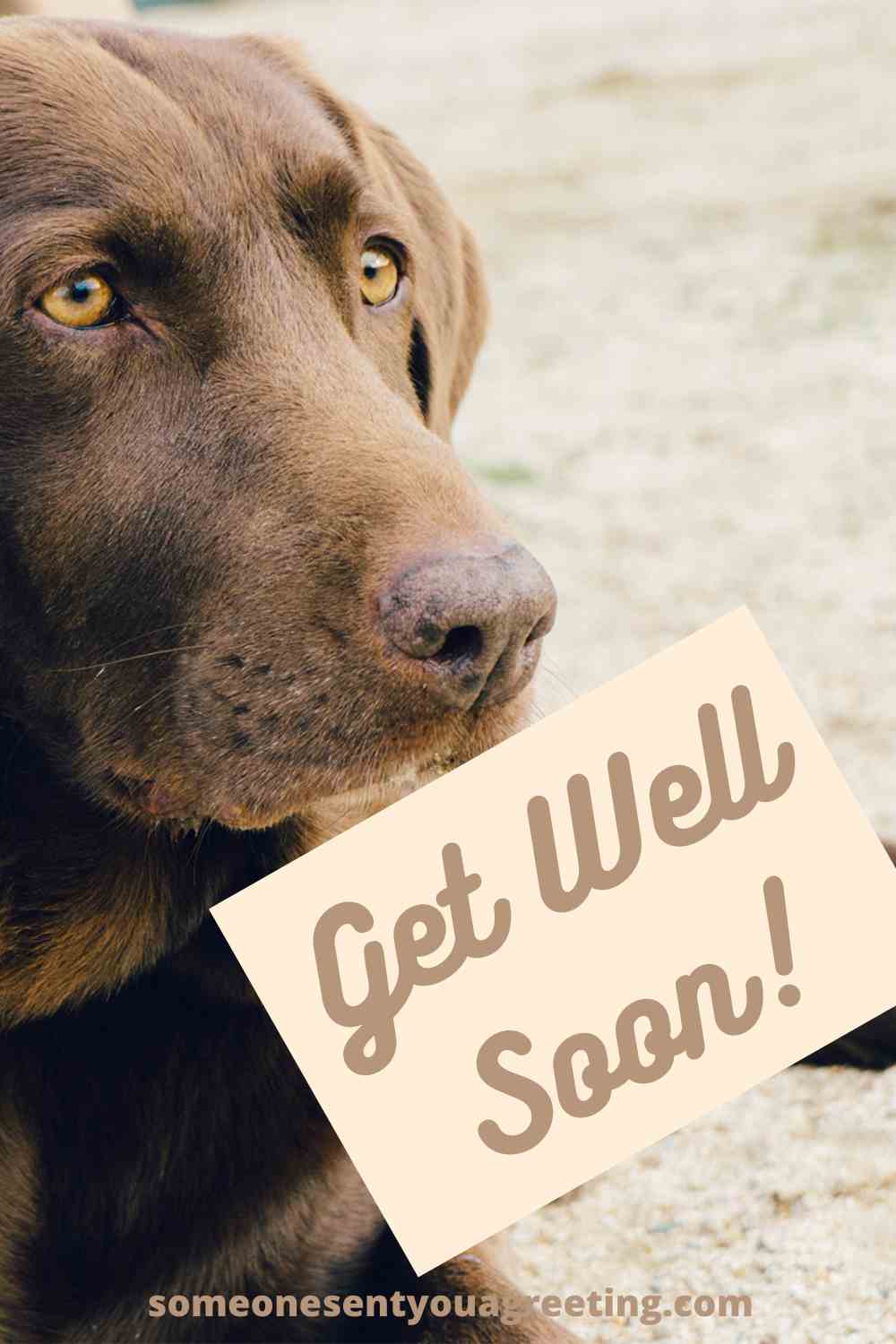 Get Well Messages for a Dog
Wishing you darling dog a speedy recovery
Hope you get your wag back soon
I know that sweet little tail will be wagging again with just a bit of love and care
A bit of rest and recuperation and you can let _____ get back to the important things: like chasing sticks and digging up your garden!
Hoping _____ makes a good recovery, gets well soon and don't forget to give him/her an extra long petting for me!
'Bark bark bark!' – in dog language that means: get well soon
Can you translate into dog? If so wish _____ a speedy recovery from me
I hope that doggoned injury heals quickly!
Don't be too mean with the tears and attention while you're furry little friend gets better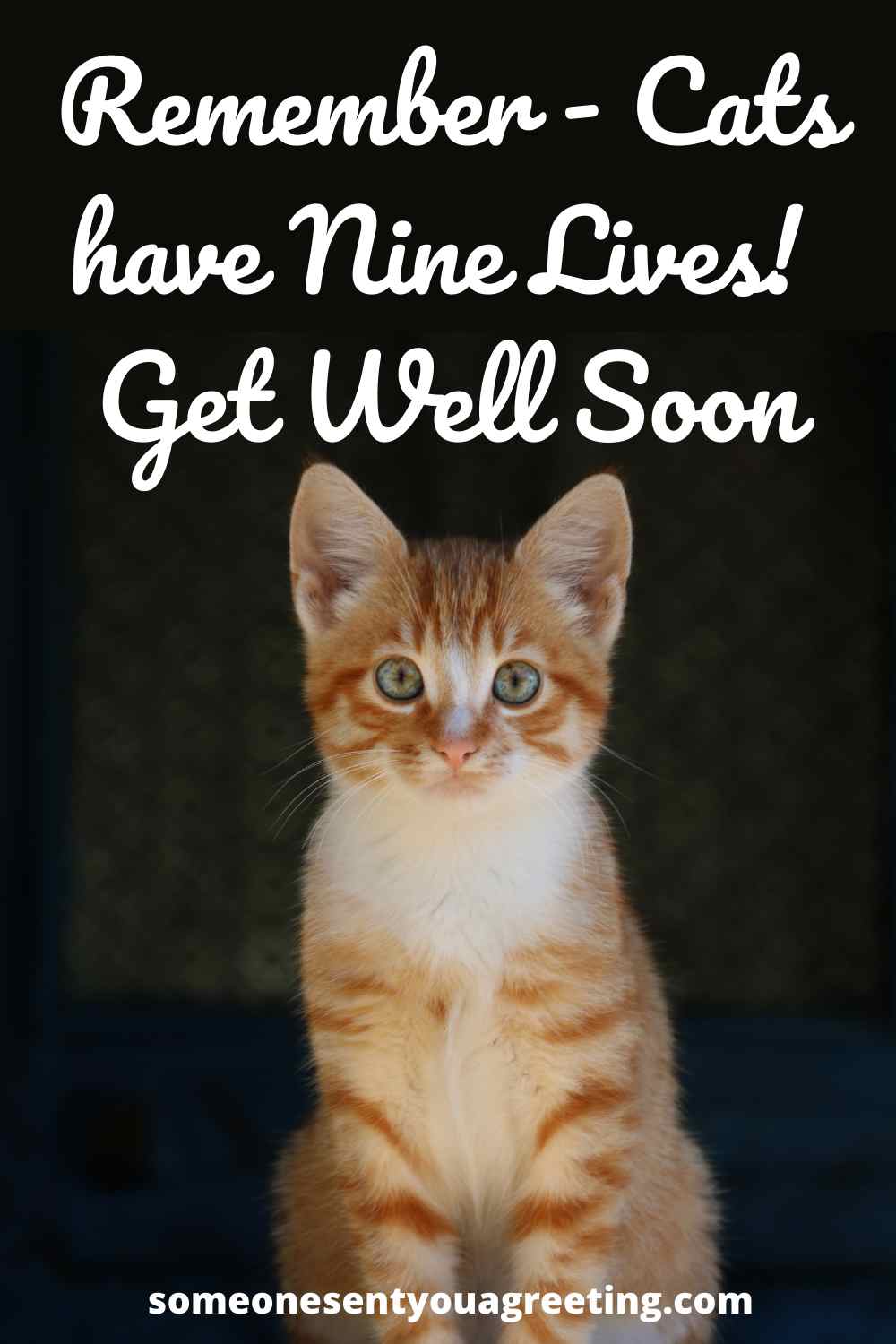 Get Well Messages for a Cat
Some rest and a lot of fuss and I'm sure _____ will be feeling purr-felt again soon
Cats may look like they don't care but they are tough fighters! If you don't believe me just look at those claws and teeth! So your little friend will fight to the end and beat this I'm sure
Cats have nine lives! So I wouldn't be too concerned about _____ – he/she will be fine!
Your kittie may be feeling down but with your love and care she'll get better, I promise
Give your kittie lots of love and affection and she'll be out catching mice again in no time
I'm so sorry to hear _____ isn't well. I will be praying for good news
Cats always land on their feet, right? Well they have the same skill of getting over any injuries or sickness too. So I just know _____ will be alright
Cats may act aloof but during illness they need as much care as any other pet. Give her/him lots of strokes and treats from me!
Wishing kittie good health and to feel better soon
Sending my love and best wishes for ______ to get over here injury
Sick Pet Quotes
"Until one has loved an animal, a part of one's soul remains unawakened" – Anatole France
"No heaven will not ever Heaven be. Unless my cats are there to welcome me" – Anonymous
"Dogs are our link to paradise. They don't know evil or jealousy or discontent" – Milan Kundera
"If having a soul means being able to feel love and loyalty and gratitude, then animals are better off than a lot of humans" – James Herriot
"Dogs are not our whole life, but they make our lives whole" – Roger Caras
"If there are no dogs in Heaven, then when I die I want to go where they went" – Will Rogers
Hopefully these messages will have helped you to find the words to comfort a friend who's pet is sick or injured.
Remember how important pets are to their owners and treat them in the same way you would an unwell member of their family. If you do then they will appreciate you reaching out and being there for them.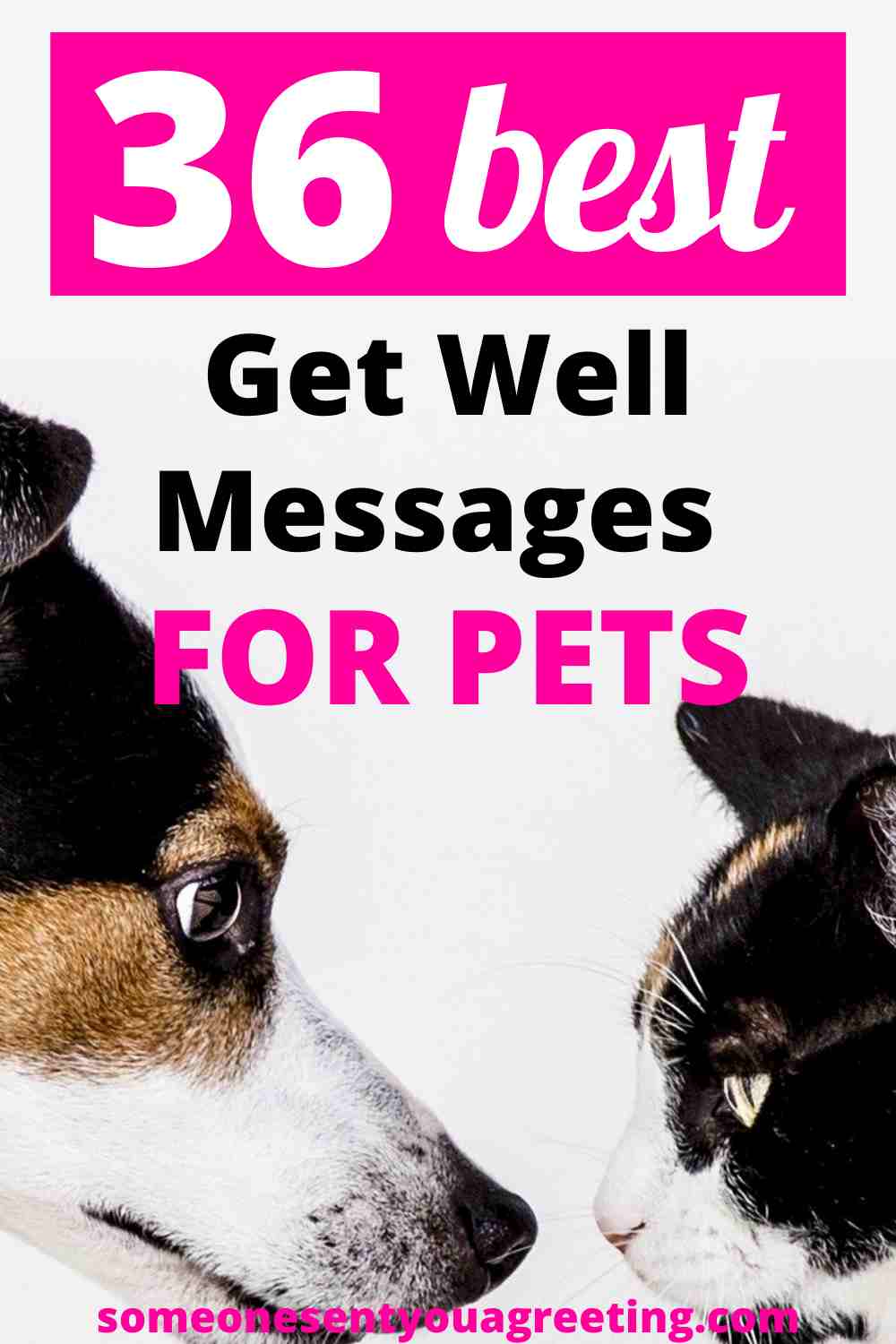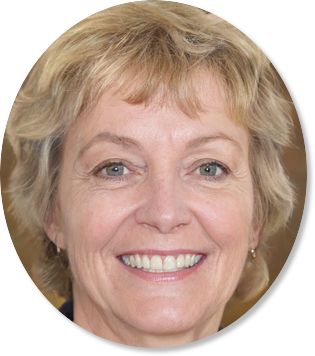 Sally Gibson is the founder of Someone Sent you a Greeting, a holiday/celebration website. Sally's writing work has been mentioned in Woman's World, Yahoo, Women's Health, MSN and more. If you have any questions get in contact with one of the team via the about page.