Seeing your wife sick can be very upsetting. It's never nice to see the person you love the most suffering, even if it's just a common illness.
She may only have a cold or the flu but we all know that being sick makes you miserable. One thing that can help is being cheered up by your loved ones.
Som thoughtful words to comfort her and wish her a speedy recovery can boost her mood. But what do you say as a get well message for your wife?
If you aren't sure then these get well soon wishes should help you to find the perfect words to wish your wife a quick recovery and to feel better soon.
Get Well Wishes for your Wife
Get well soon my beautiful wife. It's terrible to see you feeling so unwell, but I know you'll be better again soon
I'll always be here to help you, my love. Together we will get through this and make you well again
My heart is aches for you my darling. I cannot wait to see you well again. Get well soon
I will be with you to help ease any pain, my love. I promise I'll always be by your side. Get well soon
It's so painful to not be there by your side. I am praying for your recovery. Get well soon my darling
I will be strong enough for the both of us. You just rest and let yourself recover. I need you back as soon as possible. Get well soon my love
I am always thinking of you my love. All I want is for you to have a speedy recovery. I love you angel, get better soon
You are my one and only and i don't know what I'd do without you. May you regain your strength and feel back to your old self soon. Wishing you well my perfect wife
My only wish is for you to make a full recovery and see you happy and healthy once more. I love you and hope everything is alright again soon
I feel awful seeing you like this and wishing there was more I could do. Just keep resting and your recovery will be quicker. Get well soon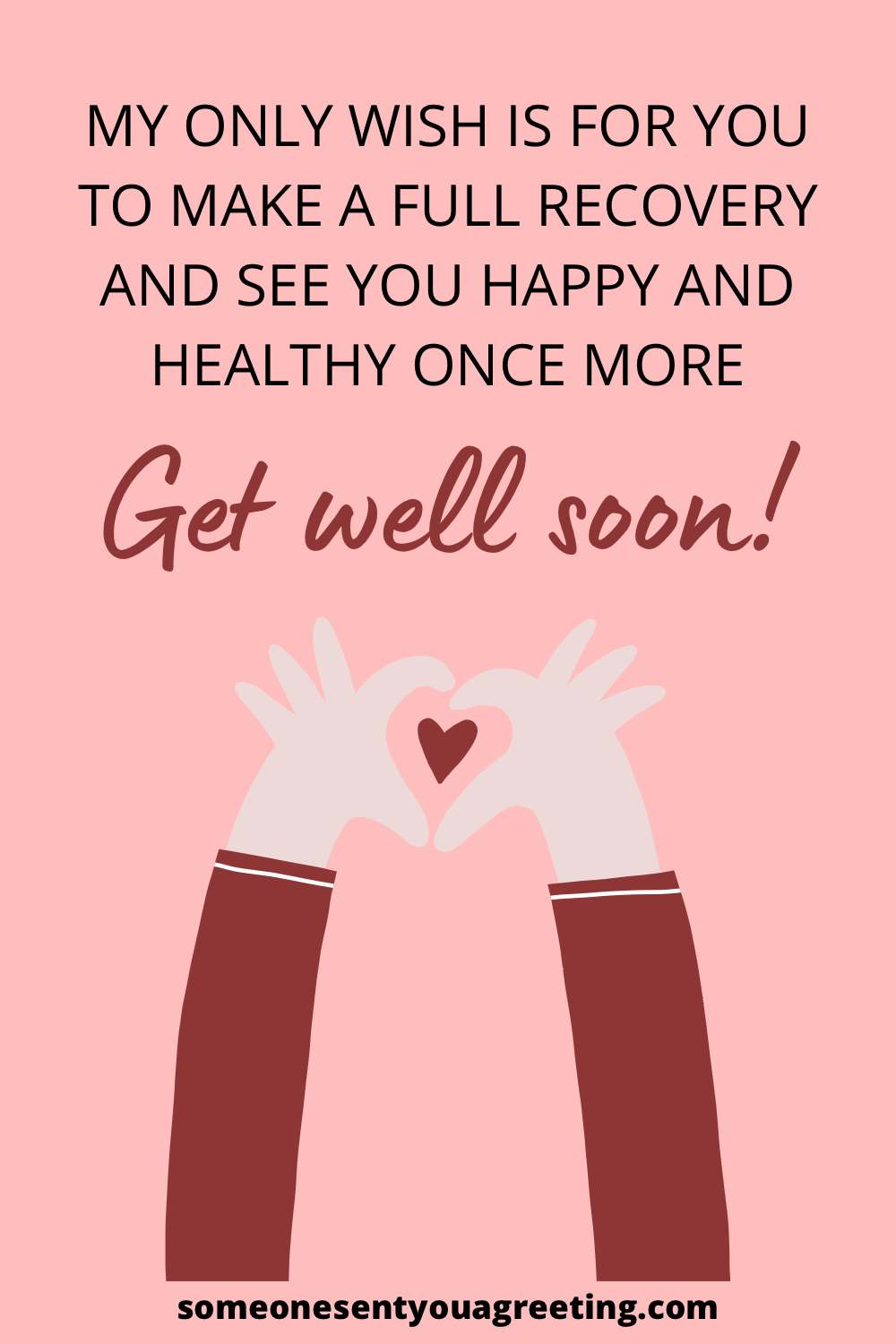 SEE MORE: 49 Get Well Wishes for Broken Bones
Romantic Get Well Messages for Wife
May my hugs and kisses make you feel better and help you to fight this dreadful sickness. I'll always be there for you
If my kisses could make you well you would have been ill for only a second. Get well soon my love
I'm going to get just as sick as you are but mine will be from missing my amazing wife. I love and cherish you my dear. Feel better soon
You have always taken care of me when I've needed it so now it's my turn to take care of you. All my love for a fast recovery
I need you with me my wife. I miss having you in my arms and holding you. May you get well soon and we can be together again
I never knew love until I knew you my darling. You have made me the happiest man alive. And all I wish is for you to get well soon
There is no love as pure or as perfect as ours. We have something so special. Please get well soon my love
Every day with you is heavens. I am blessed to have someone as truly incredible as you. I hope you begin to feel well soon and we will get to enjoy time together as before
With the love we have for one another we will fight and beat any illness you have. Get well soon sweetheart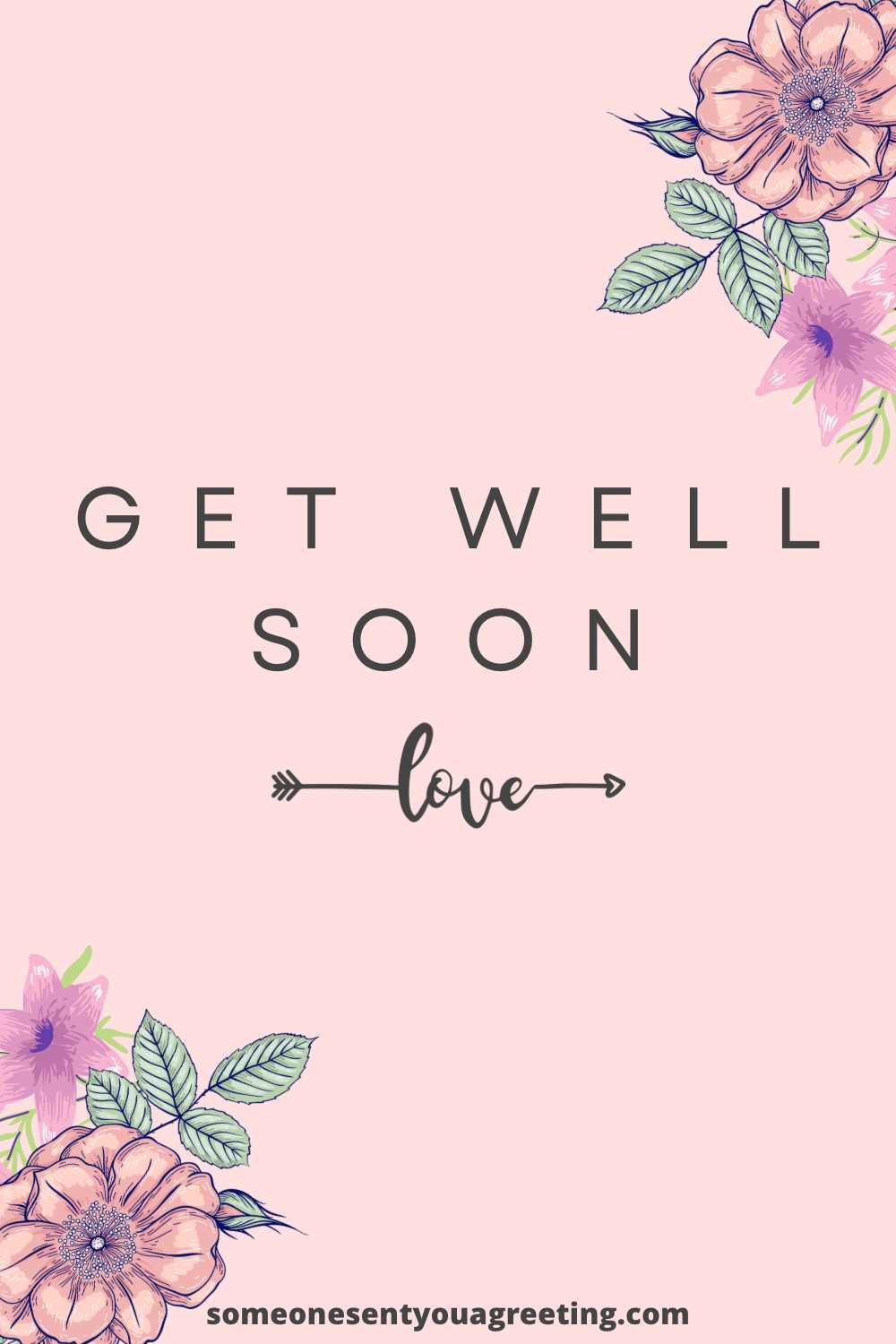 SEE MORE: Get Well Wishes for After Surgery
Funny Get Well Wishes for Wife
Germs, just like me and everyone else, find you irresistible!
People who think laughter is the best medicine have apparently never had morphine
Laughter is the best medicine, or gin… whatever
I hope you feel better soon! But until then please keep a safe distance!
See? You're so amazing that even germs like you!
I may not be a doctor… but they do say that duct tape fixes everything!
Getting back to full health is the easy part.. it's getting back to work that's tough! Feel better soon
Being sick is just your body's way of telling you you're way too awesome, and you need to slow down so everyone else can catch up
Lying in bed for days on end gives you the chance to reflect on what's important in life.. not to mention count little cracks in the ceiling
Please get well soon so I find you attractive again
SEE MORE: Funny Get Well Wishes
Long Distance Get Well Messages for Wife
Being away from you is a torture, and whilst you're sick even more so. I wish I could be there to comfort you but we will be together soon. Get well my love
We may not be that together my sweetheart but I am sending you the biggest hugs and wishes for a speedy recovery. Get well soon
Nothing hurts me more than not being able to care for you and give you the comfort you need while you are sick. Please know that even though we are miles apart my love for you will never falter. Get well soon
We may have so much distance between us but I am always thinking of you and wishing you a fast recovery. I hope you will be feeling better soon and we will be reunited once more
It doesn't matter where we both are and how far apart we are, you are always in my heart. Get well soon my love
I want to be with you though I know I can't. But I shall be thinking of you and praying for an easy recovery. Keep resting and remember I will be home very soon
Being sick alone must be so terrible and I am feeling both guilty and sad that you have to go through this without anyone at your side. Please rest and feel better soon
I would do anything if it meant I could be with you as you're sick. Please hold on until I'm back. Get well and feel better soon
I will always be there for you even if there are mountains and oceans between us. Nothing will stop me and I we shall be together soon to fight this
I miss you dreadfully and need to be back in your life. It's a only a few days until we will be reunited but it feels like years. But I am going to look after and care for you until you are well again my darling
SEE MORE: Get Well Messages for Friends
Motivational Get Well Soon Messages for Wife
You will beat this. There is nothing that can stop you. I know how strong you are and this sickness stands no chance. You'll be well soon, I know it
You are going to feel right again in no time, and enjoy all the good things in life. Being ill will only be temporary and you shall be feeling like your old self once again
You are strong and brave and face the most difficult times with such positivity. I know you can win this fight and will be well again very soon
Stay positive and be strong. It won't be long now and you will be through the worst of this and on the road to recovery
Your surgery was a complete success and it's now just about your recovery. I am so happy for you and just hoping you can recover quickly and be back enjoying life again. Get well soon
It may be hard facing such a long recovery but the whole family will be by your side to help. You have the strength to do this, just take it one day at a time
I hope this little message will remind you how much I care about you and help keep your head up and stay positive. I promise you will be well again soon
May today be the first day on the road to your full recovery. It may be the first of many days but with perseverance I'm certain you will return to your old life and can resume everything you used to do. Just keep going my love
SEE MORE: Love Paragraphs for Him
When you're wife is sick it can be scary and upsetting. But she will need your love and support to help her recover.
Use these get well messages fir your wife to help you show her you're there by her side and always will be as she gets better.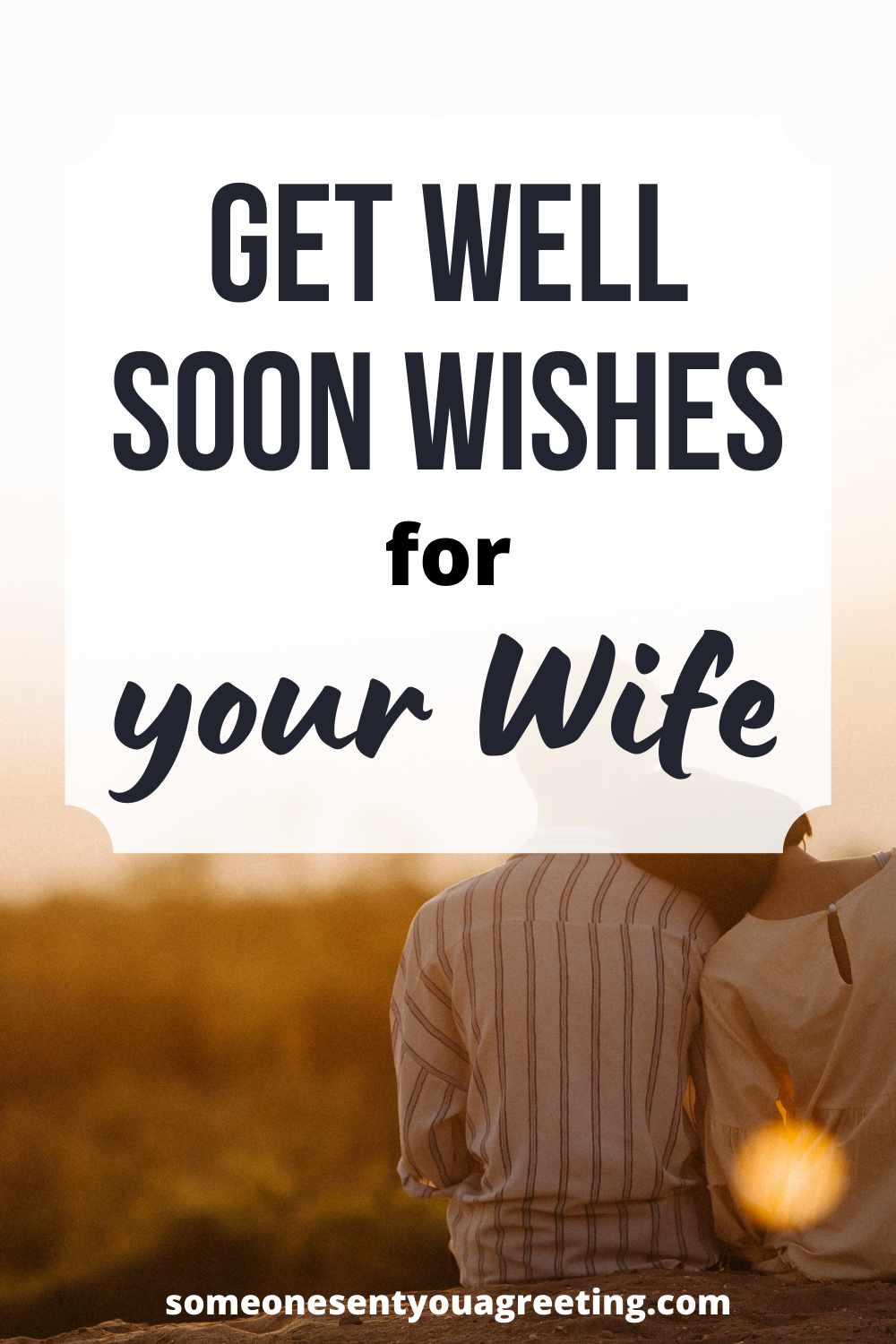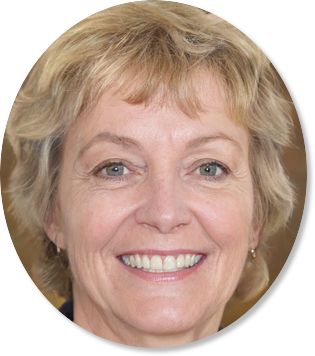 Sally Gibson is the founder of Someone Sent you a Greeting, a holiday/celebration website. Sally's writing work has been mentioned in Woman's World, Yahoo, Women's Health, MSN and more. If you have any questions get in contact with one of the team via the about page.