If you're boss is sick or injured you should probably send him or her some get well wishes. It's important to show your kindness and compassion to your superiors.
Wishing them well and to feel better as soon as they can is a warm gesture. And whilst it's easy to think of bosses as the people who order you around you should remember that they're people too.
They may be feeling scared or miserable whilst being sick. It's no fun to be stuck in bed and suffering with an illness.
So use these get well soon messages for your boss to let them know you're thinking of them and hoping they have a full and quick recovery.
Get Well Wishes for Boss
Wishing you well and a far recovery so you can get back to doing all the things you enjoy the most
It just isn't the same without you at work. Wishing you a very speedy recovery
We are all very sorry to hear about you being sick. The whole office hopes you feel better soon
I hope you find strength with every passing day and start to feel back to your old self. All my best wishes
I really care about you and I hope that you get well soon. It will be great to see you back in the office
It will be wonderful to welcome you back to work and see you at your rightful place in charge of everyone. Get better soon boss!
I do hope you're recovering well and will be back with us soon. It's a pleasure to work for someone as generous and inspiring as you. Get well soon
I'm really sorry to learn you're feeling sick. I hope you make a swift recovery and I will do everything I can to keep the place running smoothly while you get better. Get well soon!
We will all be missing you at work and wishing you a quick recovery. The office isn't nearly as fun without you there! Get bette soon!
I'm sending this little note to wish you well in your recovery. It's no secret I look up to and admire you so much and have learnt more than I can say from working under you. So please keep resting and I hope you feel back to your old self and I get to see you in the office again soon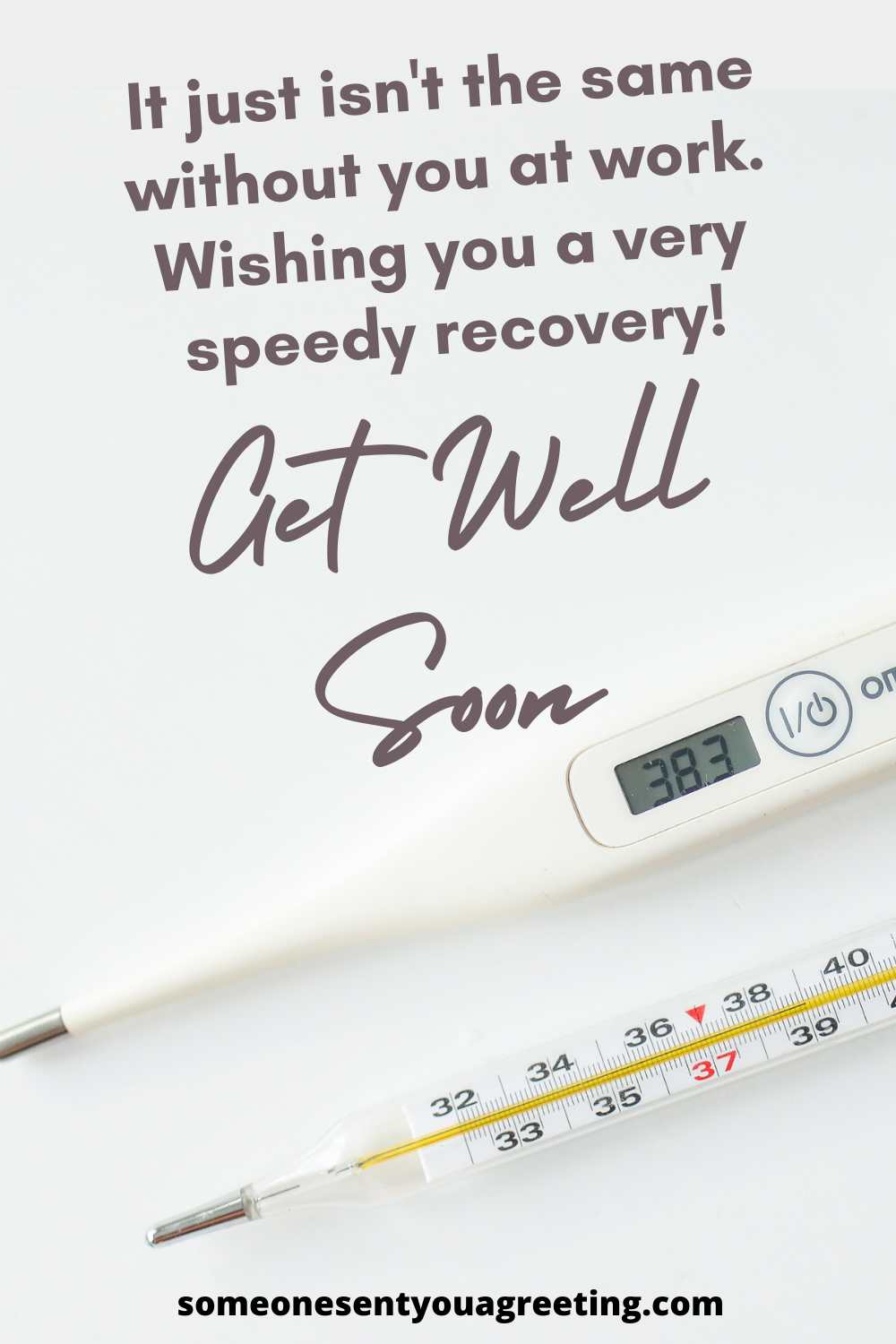 SEE MORE: Get Well Wishes for Teachers
Get Well Soon Messages for a Boss
I know it must be really annoying having to take a break but it's for the best. You will make a full recovery with enough rest and be leading us again very soon. Get well soon
I feel very lucky to have a boss as fair and fun as you. I miss you loads and can't wait for you to be back with us. Keep resting and doing what the doctors say! I'll be thinking of you and sending my healthy wishes
Everyone at work is thinking of and will be wishing you well. No one has had such a positive impact on the company as you. Looking forward to your recovery and having you back at work
Sending positive vibes and reassuring you that you're going to be just fine. With your strength and determination nothing can beat you. It's only a matter of time until you're well again
Sending you my most heartfelt wishes for a speedy recovery. You may have to go through dark days but will come out the other side and be stronger for it. Get better soon
We hope you're on the mend and not far off full health again. It's been tough with you but we're getting by. Your return will definitely be met with lots of smiles and excitement though, and until then we all send our best wishes for your continued recovery
I'm really sorry to learn of your health problems. I'm reaching out to let you know how much I care about you and wish you all the best for your recovery. Don't worry about work – you've built a great team who will keep things going until you feel ready to return. Get well soon, boss
Don't let the pressure of work rush your recovery. Focus on resting and getting better – that's the most important thing. We will cover for you and make sure the office is running smoothly until you return. Feel better soon!
I really care about you and hope you're making progress as you recover from your illness. It's really strange not having you at work and I know I'm not the only one missing you. Take your time and I look forward to seeing you when you're felling well again
You're the best boss I've worked under and feel lucky to have you in charge. I hope your recovery is going well and I'm really looking forward to the day you are able to return to work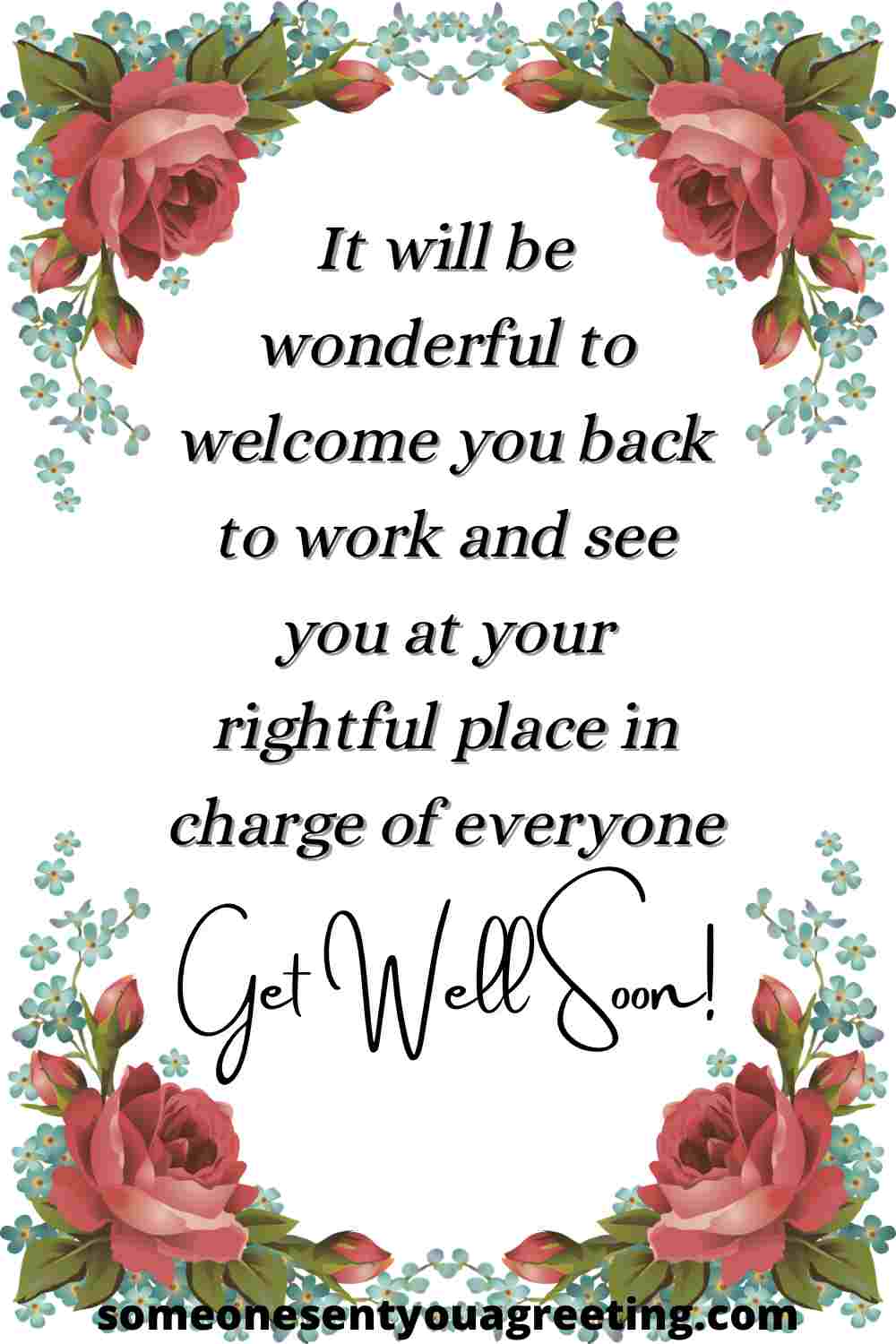 SEE MORE: Get Well Wishes for After Surgery
Have a Speedy Recovery Boss Wishes
We are missing you so much and whilst we wish you could come back today we understand you need to rest and recuperate. Wishing you a very speedy recovery!
Very sorry to hear you're sick. You have nothing to worry about at work and can rest with your any stress regarding the office. What's most important is you getting better. Sending you my love and best wishes
I'm often thinking of you at work and eagerly awaiting your return. If there anything I can do to help then please don't think twice about asking. I hope you're feeling better very soon
It's awful you've been so sick but great to hear you're improving! Take all the time you need and rest as much as you're told to. We can hold the fort until you're 100% ready to return. All my love for a smooth and quick recovery
From the whole team we send our loving best wishes. We hope that you're ok the rise to recovery and steering to feel back to your old self. Take your time and don't rush. You don't want a setback in your recovery. Until then – feel better, boss!
We hope this message and flowers will cheer you up a bit as you recover. I know you'll hate not being part of everything that is going on but it's for the best and we promise we've got it all under control. Get well soon
You should only be focusing on your health at the moment. Resting and letting yourself recover. Work doesn't matter and will be there for you once you get better. And we will all be delighted to see you back to full health. Get well soon
Your support and guidance has been invaluable to my career and I have enjoyed and developed so much under you. I really hope you start to feel better soon and will do all I can to keep the office running well for you. All the best and get well soon
It's really strange not having you at work but we're getting by. You are missed by everyone though and we are all talking about how great a boss you are. May you have a speedy recovery and feel better soon
I hope each day brings you closer to full health and you are doing all you can to recuperate. We are thinking of you and wishing you a speedy recovery
SEE MORE: Get Well Wishes for Cancer
Funny Get Well Wishes for Boss

Please come back soon! I don't want to worry you but things are starting to fall apart without you!
Hurry up and get better soon! We want to make fun of you again and not feel bad about it
Getting back to full health is the easy part… it's getting back to work that's tough! Feel better soon
Try not to think of it as a hospital stay. Think of it as a spa package that includes meals, regular health evaluations and jello cubes
Take as long as you need to recover. All your work will be here whenever you are ready to return. It will just be piled up extremely high on your desk
Being sick is just your body's way of telling you you're way too awesome, and you need to slow down so everyone else can catch up
Get better soon. I would visit… but I really don't want what you have
If you wanted to get off work there are easier ways than this!
I hope you get well soon, so you can come back to work and instantly feel worse
I may not be a doctor… but they do say that duct tape fixes everything!
SEE MORE: 39 Funny Get Well Wishes and Messages
Get Well Wishes for Boss after Surgery
Sending my love and best wishes for a speedy recovery after your surgery. Listen to the doctors and keep resting!
It was quite a surprise to learn you had needed surgery but I'm glad to hear you are making good progress in your recovery. I hope you're feeling better and look forward to seeing you in the office soon
I know how much of a perfectionist you are but nothing other than recovery should be on your mind right now. Get over your surgery and you'll be ready to stuck back into work. Hoping you feel better soon
Please remember that I will always be here for you if you need anything or anyone. I can be there for support as you get through this surgery. Get well soon
I'm really sorry to hear you've had to go through such a hard time and have surgery. It feels so unfair but I know you will come back stronger than before. You've always shown yourself to be such determined and you will get through this too
I'm so sorry you're having to go through such a hard time. I am sure it won't be long before everything gets back to normal and you are through the worst of it. Surgery is tough but you are the strongest person I know. I will be looking forward to the day you're well enough to come back and start bossing us around again! Get better soon
Sending my best for your surgery and that you make a quick recovery afterwards. Everyone in the office is thinking of you and sending out positive vibes. Hope you feel better really soon
So sorry to hear of your surgery. It will be sad not having you at work but it's important to rest and take it easy. I'm sure you'll be over it and back in charge soon!
SEE MORE: Get Well Wishes for After an Accident
Get Well Messages for Bosses Wife
I was very sorry to hear of your wife's sickness and hope she feels better soon
Sending my love and wishing your wife a speedy recovery
I only how worried you must be and hope your wife is feeling better and getting any help she needs. All my best wishes for her recovery
I was fortunate enough to beet your wife and know how lucky you are to have such a caring, beautiful partner. I hope she gets well soon
Everyone of us is wishing your wife well. We hope you're coping and that she is beginning to feel better
It was very shocking to learn of your wife's illness. I hope you are able to focus all your attention on her and forget about work whilst you help her recover
I am thinking of you and your wife and hoping for her swift recovery. Please keep us updated with how she is doing
I'm very sorry about your wife's illness. With your care and love I know she will be feeling better soon
SEE MORE: Get Well Wishes for Coworkers
It can be hard to know what to say to your boss when they are sick. But you should try to reach out with some kind words to wish them well and a quick recovery.
Hopefully these get well messages for a boss will have helped you to have found the right thing to say to your boss when they are sick.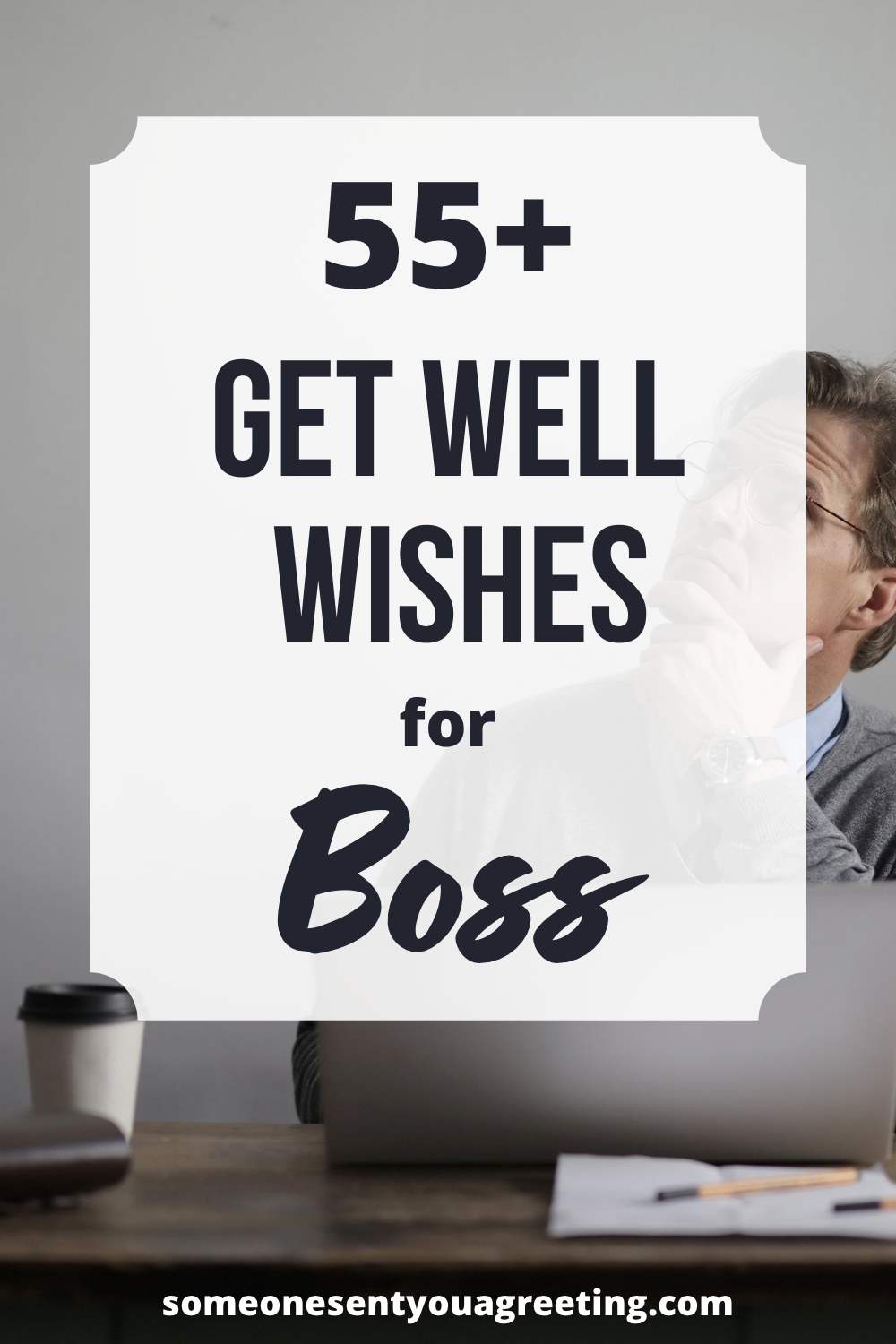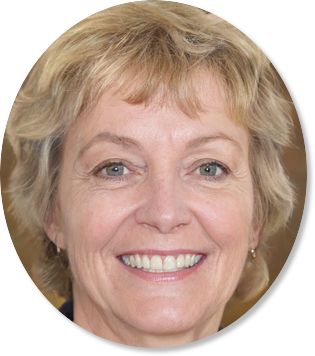 Sally Gibson is the founder of Someone Sent you a Greeting, a holiday/celebration website. Sally's writing work has been mentioned in Woman's World, Yahoo, Women's Health, MSN and more. If you have any questions get in contact with one of the team via the about page.