The first day of work is always special. Whether it's a new job or just returning after some time away it's common to feel one or more of excitement, nerves, and relief.
Getting back to a job you enjoy, have had to have time off from or even starting a new job is a big deal. It's a big day too! One that's an important milestone in most peoples lives.
So if you know someone who is starting a new job and so about to have a first day of work, or going to back to a job after a extended break, you'll be want to send them your best wishes.
But what can you say other than "happy first day of work"? There's nothing wrong with that, but it is a bit boring.
Well if you're looking for what to say to someone on their first day of work and want some examples then try the messages below.
Be it for a friend, loved one or colleague/coworker these first day of work greetings should help you to wish them a great first day and all the best for the future.
Happy First Day of Work Messages
Use these simple and quick messages to put in a note, card, send via email or just say in person wishing them a happy first day of work.
Have a great first day of work and enjoy being back where you belong
Wishing you a perfect first day of work, and many more happy years of employment to come
You deserve a fresh new start and this job can be just what you've been looking for. I hope it all goes well for you and you enjoy it!
I know how excited you've been about getting back to work so this is just a quick note to say have a great first day
There's no one who deserves a top job and one where you're valued more than you do. I'm sure this will be it so have a fantastic first day
I hope your first day back at work is all you've dreamed it will be and more
After such a long time waiting you must be so eager to get back to work! Enjoy that first day and the many more to come
Let this first day be the start of something truly special. I really hope you go on to even better things after this first day
Happy first day of work! You're awesome so go and smash it!
Wishing all the best on your first day back at work. I know you've missed your job and colleagues so it's a big deal to be returning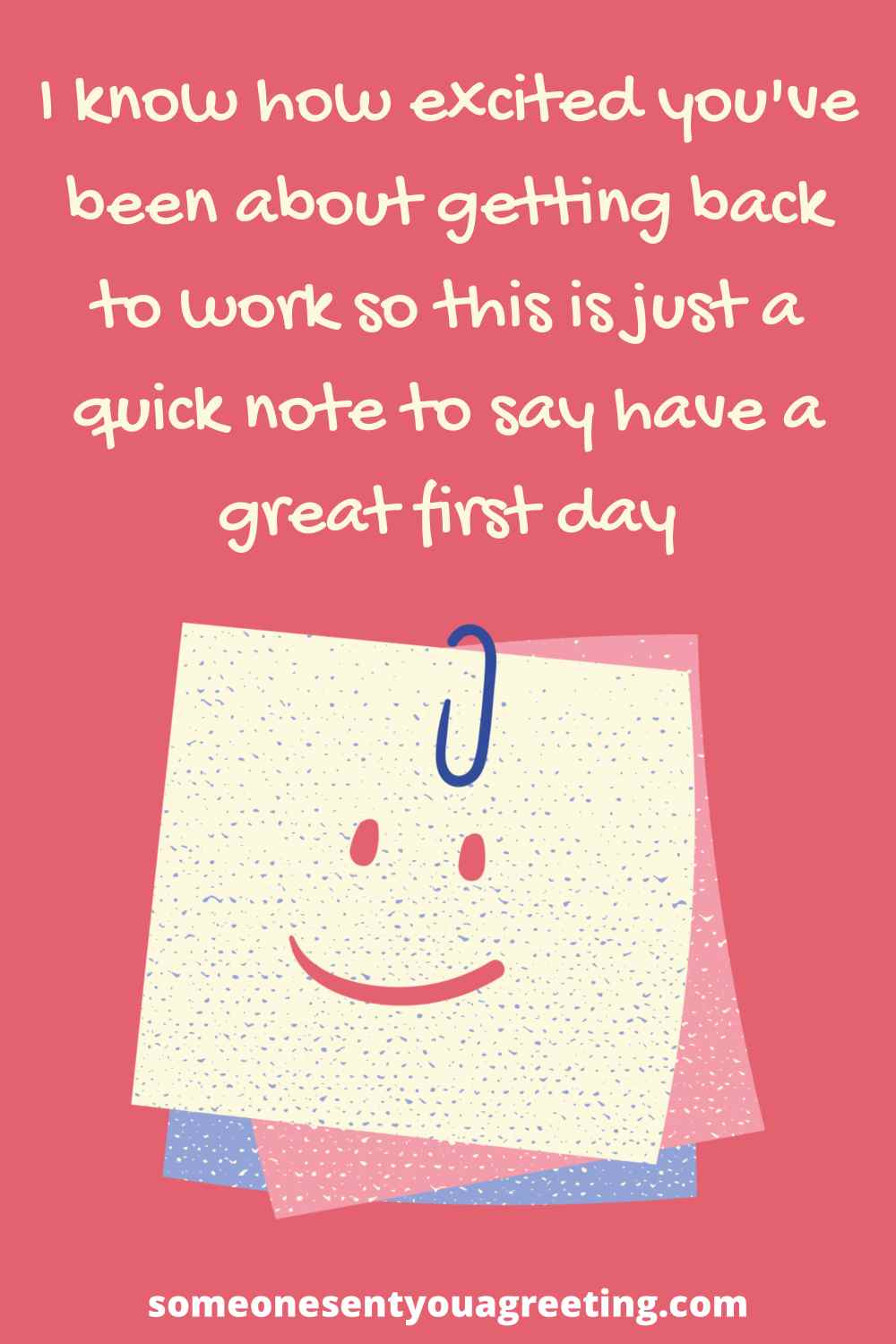 Best Wishes for New Job First Day
Starting a new job is a huge moment so let a loved one know just how excited you are for them with these wishes.
Congratulations on your new job! Don't be too nervous and have a brilliant first day!
I know you'll be amazing at your new job and everyone we see what a kind, funny and great addition to the team you are going to be
The first day of a new job can be daunting but you are a perfect fit for it so have nothing to be worried about. Enjoy it!
Congrats and best wishes for the first day of your new job. I know you're going to do great!
All my best wishes for your first day and continued success in your new job
It's been a long road to get to this point so I am beyond delighted you've got this new job. Have a really great first day!
Here's to the first day at your new job. May it bring you happiness and fulfilment for years to come
Try to enjoy that first day and not let your anxieties get in the way. You have nothing to prove and are as qualified as anyone. All my best wishes
Sending my love and best wishes in this big day. Have a wonderful first day of your new job and don't forget to let me know how it went tonight!
You're amazing at everything you do and you will be at this new job too! Have a great first day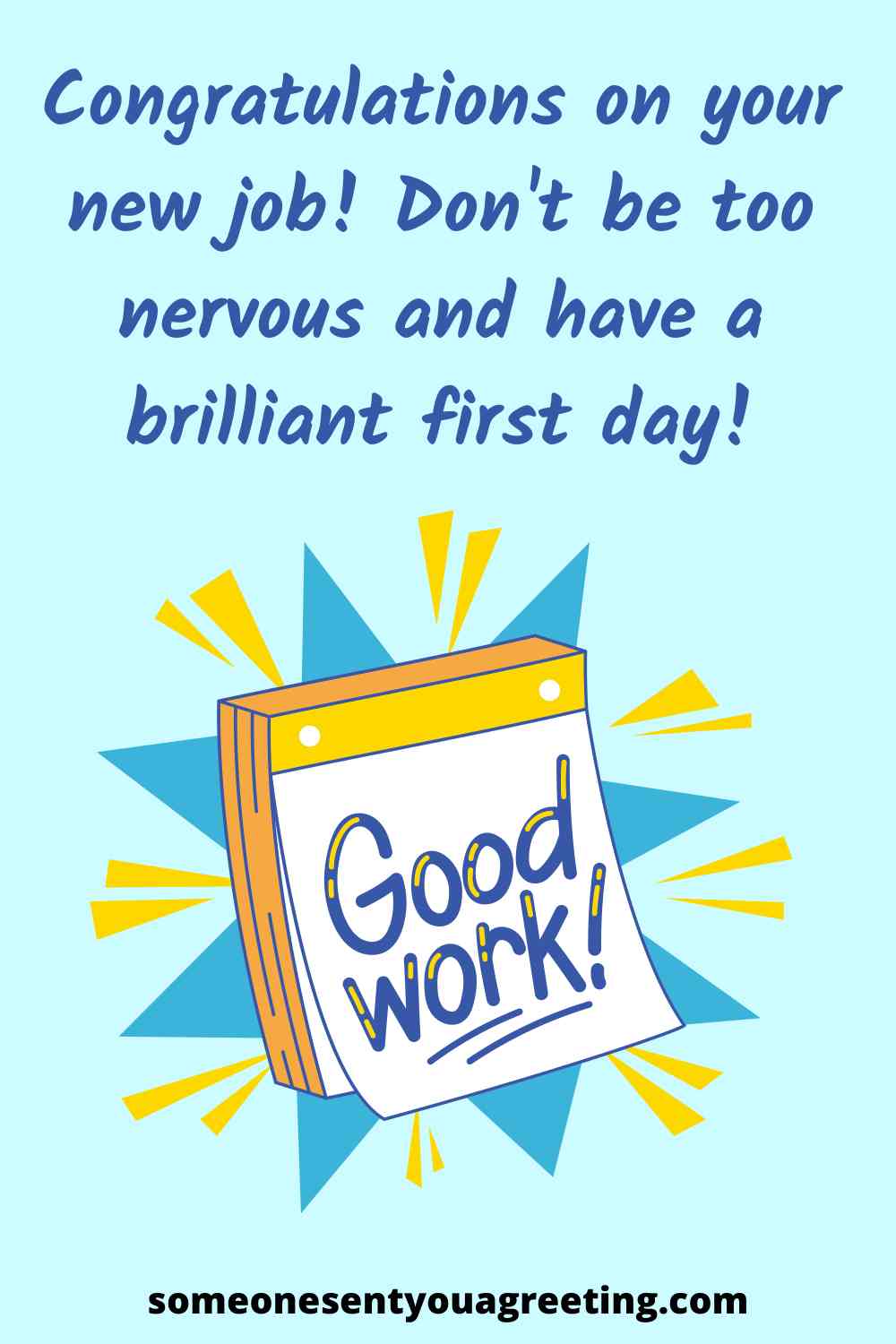 Wishes for Returning to Work After Health Problems
Coming back to work after some health issues can be intimidating. Show how much you've missed your colleague with these thoughtful best wishes.
So happy to have you back in the office! It's been too long and so much has happened, but don't worry, I'll get you up to speed
Really pleased to see you recovered and feeling back to your old self. I hope you remember where everything is!
Having you back at work is such a pleasant surprise and we are delighted your health has improved
It's made my day to have my next work buddy back! So happy to see you again!
I'm so pleased to see you on the mend. Having you back with us at work is going to be a real boost to everyone
Over the moon to see you back at work and feeling better. If you want to catch up or just hang out some time then let me know and we'll get a drink
Welcome neck to the mad house! Bet you wished you'd got out while you could. Really happy to see you back though and looking I'm forward to getting you caught up with all the gossip!
I'm not going to lie – the office just felt empty not having around. It's been too long! So really glad to have you back and hope your first day after all this time is a good one!
I have missed you so much! I really hope your first day back goes well but if there's anything you need don't hesitate to ask. I'm sure I speak for everyone when I say we'll be there to help make the transition back to work as smooth as possible
This is just a little note to wish you a really great first day back at work. You have been through so much and come out the other side stronger for it. I hope you enjoy today but if you're struggling at all then just let me know. I'm sure I will be able to help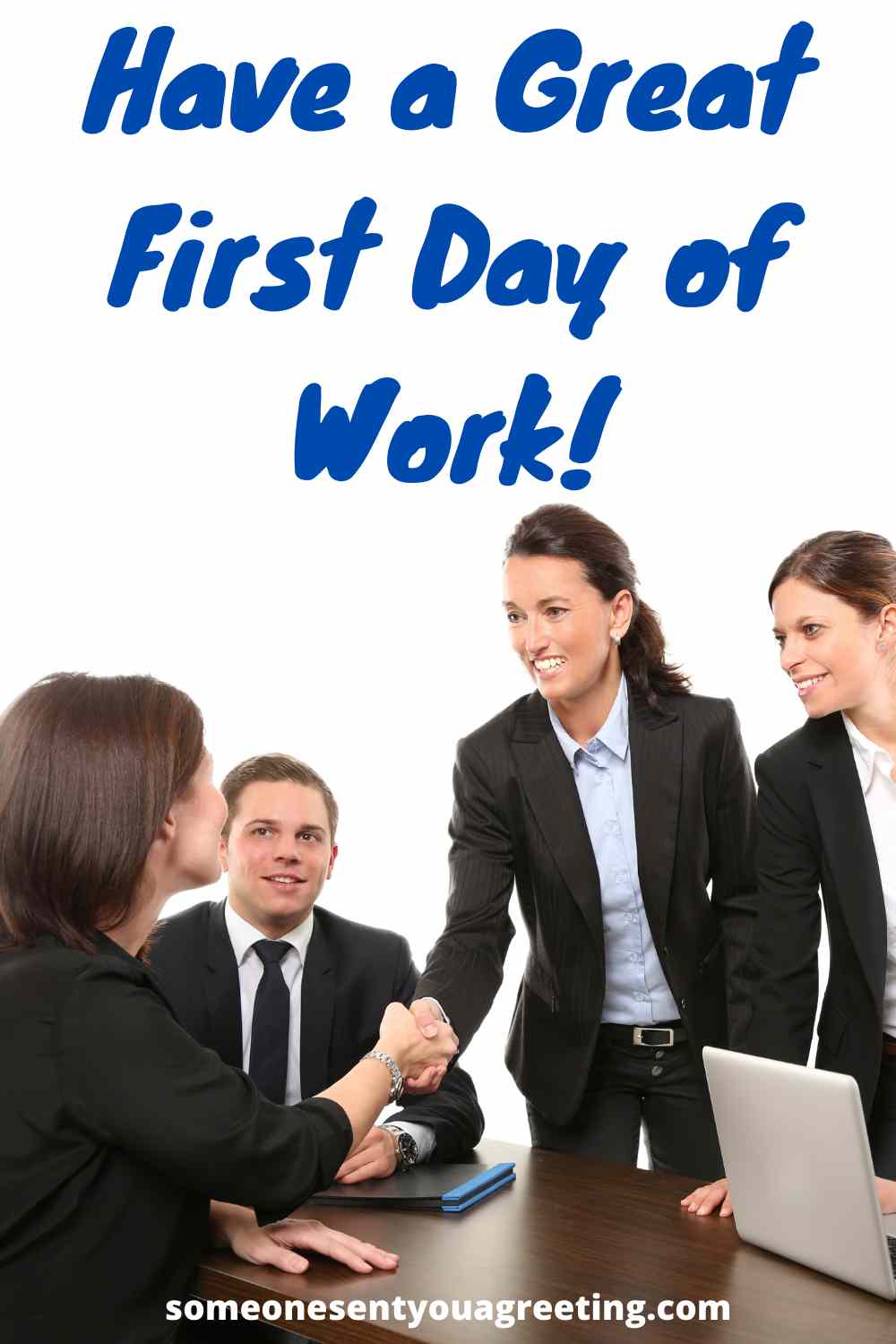 Wishes for Returning to Work After Family Issues
Having to take off from work because of a family problem is unfortunate and difficult for anyone to deal with. So when a coworker returns show them you've missed them with these best wishes and messages.
Welcome back! We've all missed you so much and are really pleased everything has worked out for you
I know things have been tough for you recently but you can rely on your work family to be there. So glad you're back with us
Happy to have you back and hoping your first day goes smoothly
Don't worry, after a few houses you'll settle back into everything just like before. Really pleased to have your return to work with us
Everyone is genuinely delighted to see you back today. It really hasn't been the same without you. Have a great first day back
It's lovely to see your warm smile again. The office has been missing your positivity, friendliness and terrible jokes! It's wonderful you've returned
It was a real blow to lose you from the office but we completely understood why. So it's such a joy to see you back. I hope it's just like you remembered and you get back into your groove without too many problems
If you have any worries or issues on your first day back then I'm always here. I am thrilled to have my best work buddy by my side again!
I'm never very good with things like this as the words don't come easily to me but I'm really happy you've decided to come back to work. May your first day back be a great one and the first of so many more
Hopefully some of these examples will have been a good fit for wishing a colleague a happy first day of work, whatever the circumstances.
Or they will have inspired you to find your own way of letting them know how happy you are for them. Whichever way you decide to go send your best wishes for a first day of work is always going to be appreciated as a kind gesture.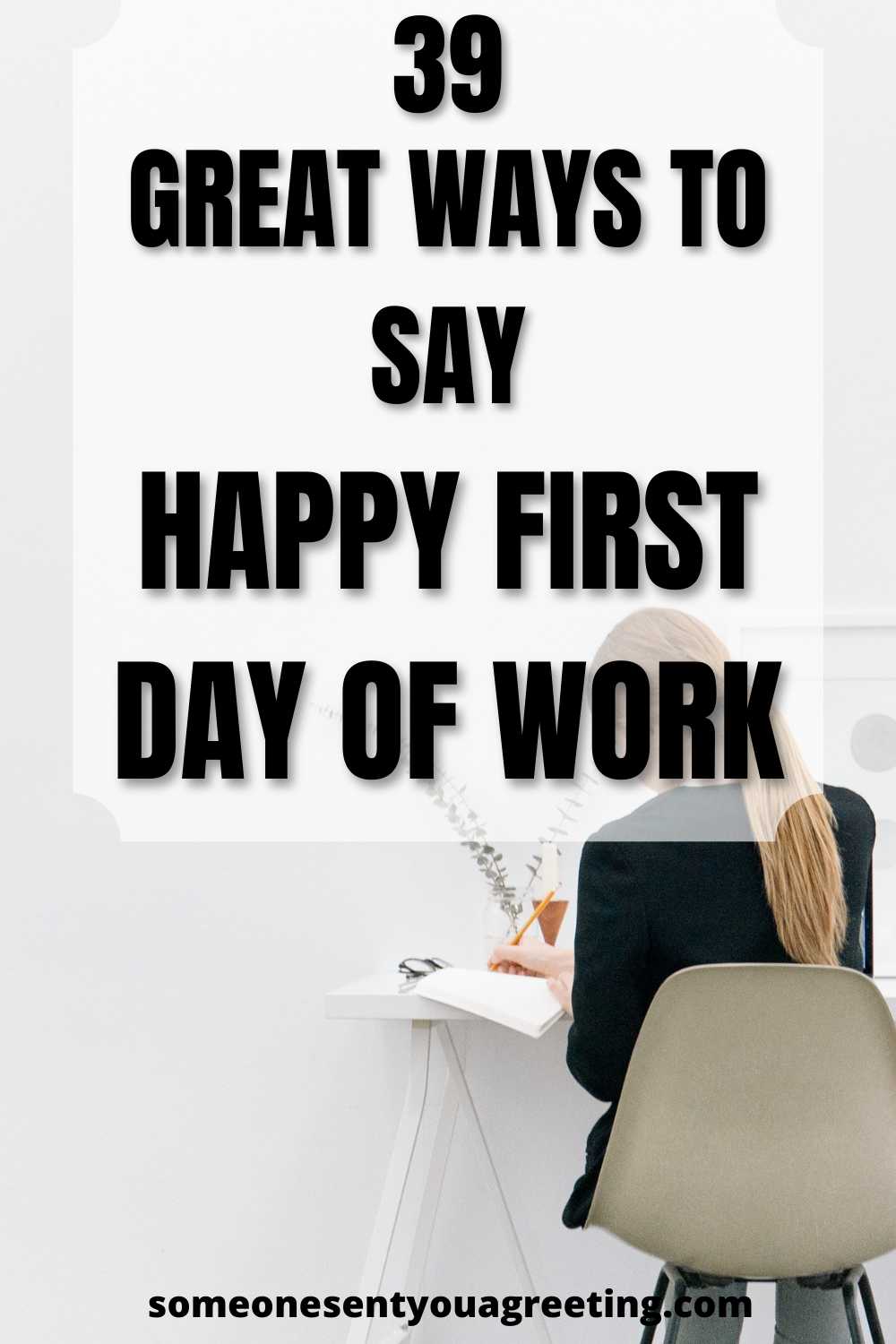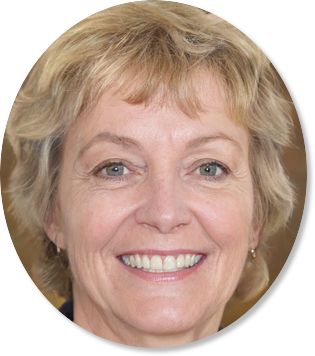 Sally Gibson is the founder of Someone Sent you a Greeting, a holiday/celebration website. Sally's writing work has been mentioned in Woman's World, Yahoo, Women's Health, MSN and more. If you have any questions get in contact with one of the team via the about page.