14th birthdays are tricky ones. You're just into those awkward teenage years and starting to try and figure out who you are.
It makes wishing someone a happy 14th birthday difficult. What do you say when they're a teenager – not an adult but not quite a grown up either.
And Let's face it, teenagers are best known for being moody and uncooperative. So trying to get through to them and wish them a happy 14th birthday is going to require skill and tact.
That's why we've come up with these – the best 14th birthday wishes.
So if you're struggling with what to write in a birthday card for a 14 year old then use these funny and sweet birthday messages.
Birthday Wishes for a 14 Year Old
Happy 14th birthday! It's been a joy to watch you grow into such an amazing young man
Hoping you have a great 14th birthday and enjoy your day
Congratulations on turning 14. Good luck with school but don't forget to have some fun in the coming year
Best birthday wishes for an awesome day and turning 14
Happy bday! Not long now until you're old enough to do what you want!
Happy birthday and wishing you a special day that brings you fun and laugher
You deserve an amazing birthday! Here's hoping it's a great day and one you'll always remember
Happy birthday and congratulations on your 14th year.
Have a totally awesome 14th birthday!
Wishing you a very happy 14th birthday
14th Birthday Messages for a Boy
Congratulations to 14 years of being awesome!
Happy birthday to someone who's on the verge on becoming a man. Have a great day
You've grown into an impressive young man. Happy birthday
I can't believe how big you are now! It was only a year or two ago I could still pick you up. Happy 14th birthday
Happy 14 year birthday. Enjoy an awesome day
SEE MORE: Fifteenth Birthday Quotes
For a Girl
I know the teenage years can be tough but try to have a happy birthday
Happy birthday to a beautiful young lady. Enjoy being 14!
To the sweetest 14 year old I know, have a lovely birthday
Happy birthday to my favorite girl in the world. Enjoy turning 14
Today you turn 14 and are well on your way to becoming a heartbreaker for all the boys!
For Son
I've watched you grow from my little boy into a young man and I couldn't be prouder. Happy birthday
To the most important person in the world to me – happy birthday my amazing son
Are you too old for your moms kisses now? Just wishing you a happy birthday will have to make do then!
I know you hate it when we say it but we love you so much son. Happy birthday
To the light of our lives – have a great 14th birthday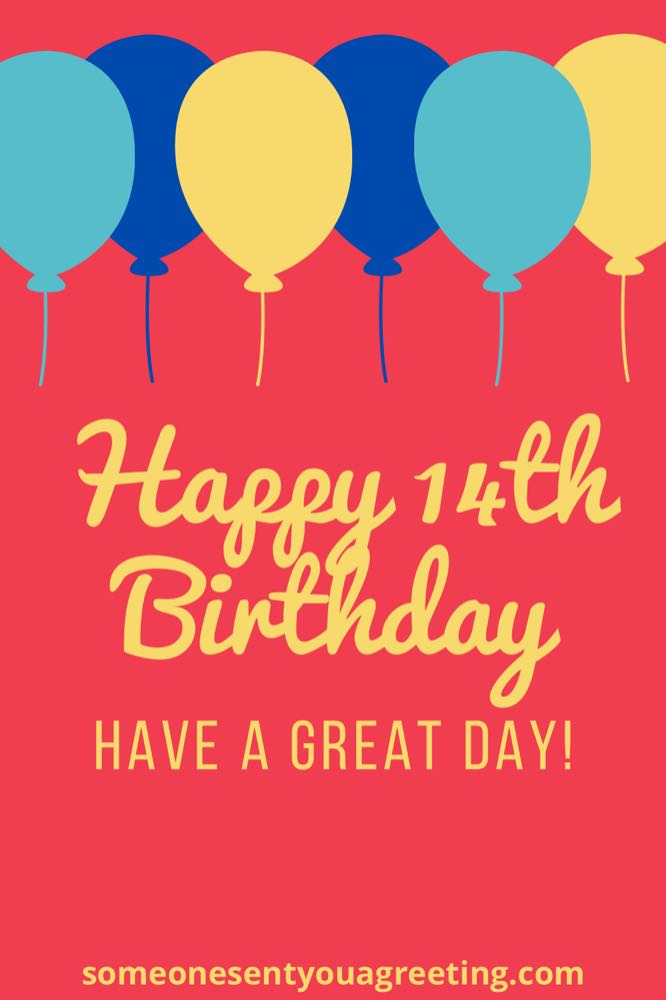 For Daughter
To our remarkable young woman – happy 14th birthday
You make us prouder than we could ever imagine. To a truly special daughter, happy birthday
We feel blessed to have such a wonderful daughter and each year we celebrate the amazing young woman you are. Happy birthday our darling
May today be a day filled with fun and happiness – that's what birthdays are all about
I can still remember the day you were born and how cute you looked. Even after all these years you're still my perfect daughter. Happy birthday
For Grandson
Happy birthday to our grandson. Hoping you have a wonderful day
Sending my love on your 14th birthday and hoping you get everything you want
You mean the world to us and we are delighted to see you growing up into such an impressive young man. Have a brilliant birthday
Happy birthday to our smart, kind and amazing grandson!
To my adorable grandson – wishing you an amazing 14th birthday.
For Granddaughter
To my beautiful granddaughter, happy 14th birthday
I will always love you more than words can say. To my perfect granddaughter – happy birthday
As you turn 14 I want you to remember how special you are. Always believe in yourself and never stop following your dreams. Have a great day
May your 14th year be one of happiness and excitement.
I am the proudest grandparent in the world because of my incredible granddaughter. Happy birthday
For Nephew
Happy birthday to my wonderful nephew. Wishing you all the best and for a lovely day
Happy 14th birthday to my favorite nephew. I'm guessing you take after your uncle as you're talented, handsome and generally awesome!
I'm lucky to have a really cool nephew. Happy bday
Happy 14th birthday to my nephew. I know we don't get to see enough of each other but I hope you have a really fun day
Happy birthday! Here's hoping it's a good one
For Niece
Happy 14th birthday to an incredible niece who I think is just perfect (a lot like her aunt!)
You've grown into a lovely young woman and I know that you have just started on an amazing journey to reaching all your goals and dreams. Happy birthday my dearest niece
Happy birthday and all the best for a great 14th year
Happy birthday to my niece, may your 14th birthday bring you joy and fun
I am and will be forever proud to call you my niece. Have a really great day
For Brother
It's now 14 years you've been my annoying little brother, and I couldn't have wanted a better one! Happy bday bro
Happy 14th birthday to my baby brother. I should be getting the presents for putting up with you for 14 years!
You are the most irritating brother in the world, but I'll let you off today as it's your birthday
Happy birthday bro! Hope you have a good one
Happy birthday big bro. I don't say it much but I really look up to you. Have a really good day
For Sister
Happy birthday little sis! Have a wicked cool day
Happy bday to my baby sister. You're growing up too fast! Slow down!
Hoping my big sister has a really amazing 14th birthday
Happy 14th birthday to my brilliant sister. We're going to have so much fun today!
My little sister is turning 14 today and growing up to be an amazing young lady
Funny 14th Birthday Wishes
I was going to buy you beer.. but then thought a card was probably a better gift for a 14 year old! Happy birthday
I've asked your mom to do a speech at your party in front of all your friends saying just much she loves her lil boy! I thought you'd really appreciate that on your 14th birthday!
I got you this great gift for your birthday.. if you'd just look up from your phone for a second? No? Ok, I'll just shout happy birthday at you loudly in the hope it gets through
Happy 14th birthday! As a teenager I imagine you'll celebrate today by sleeping until 2pm then spend the rest of it on your phone and moping around the house all day
It can be difficult with teenagers to get them to be positive or excited about anything but you should still make the effort.
Hopefully these 14th birthday wishes will have helped you to say happy birthday to 14 year old in the best way you can.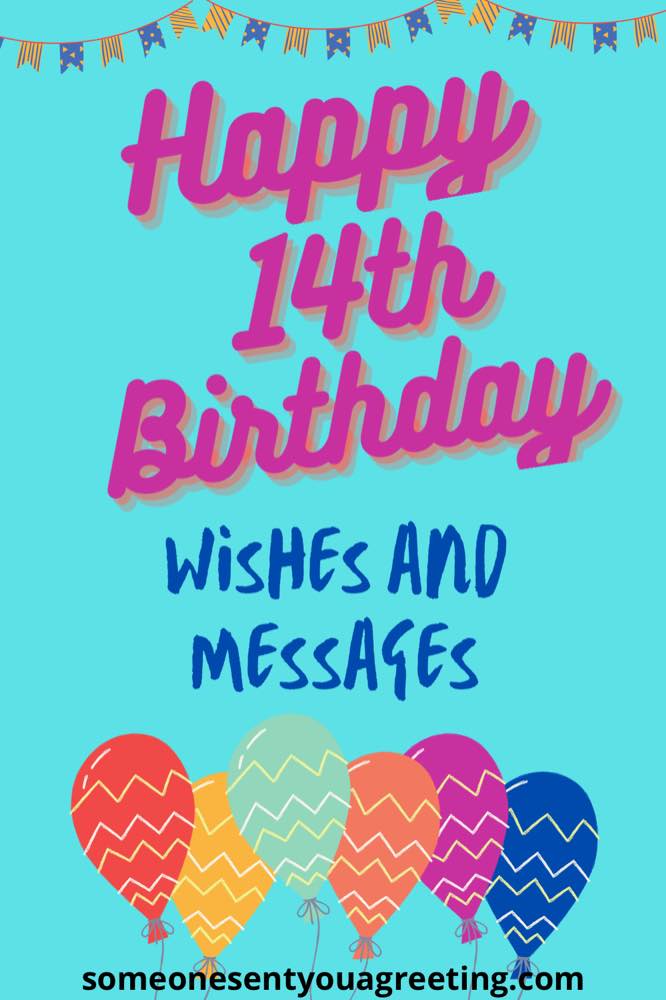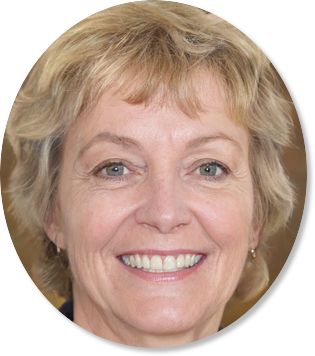 Sally Gibson is the founder of Someone Sent you a Greeting, a holiday/celebration website. Sally's writing work has been mentioned in Woman's World, Yahoo, Women's Health, MSN and more. If you have any questions get in contact with one of the team via the about page.