If a colleague or coworker is getting married you should make the effort to wish them well. It doesn't have to be much, just a few words of congratulations.
And you'll want something to say to the bride and groom if you've been invited to and are attending the wedding. You don't want to turn up and find yourself not sure how to congratulate the happy newlyweds.
But what do you say to a colleague that is getting married? Or what do you write in a wedding card for a coworker?
Finding the right words for card or wedding wishes in person can he difficult. Especially if you don't know your colleague that well.
If you're having a hard time then these example wedding messages for colleagues should help you to wish them a happy life together and congratulations on their marriage.
Short Wedding Wishes for Colleagues
Congratulations and wishing you a very happy marriage.
Here's to a lifetime of happiness together!
Wishing you endless love and a wonderful journey as man and wife.
May today be only the beginning of your love story. Congratulations.
Congratulations on the start of your brand new chapter together.
Best wishes for today and always.
It is wonderful to see two people so in love. Congratulations.
May you be blessed with endless love and joy.
You have found your soulmate and may your love burn strongly for eternity.
You two were meant for each other. Have a magical day and a life of happiness.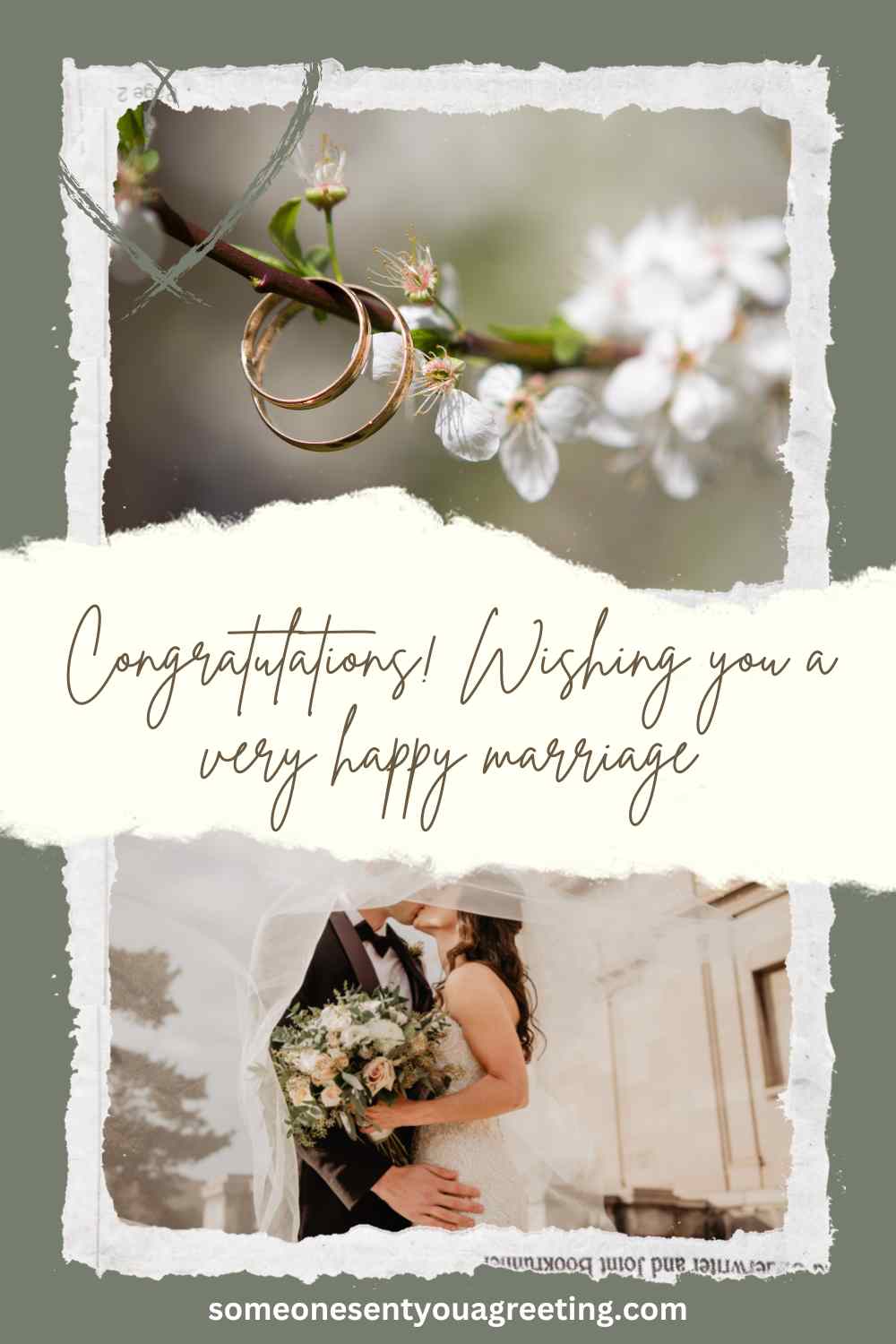 READ MORE: Funny Wedding Wishes for a Best Friend
Wedding Messages for a Colleague
Wishing you both a wonderful wedding and congratulations on finding your soulmate.
You make a beautiful couple. All my best wishes for a long and happy marriage.
You don't need need my wishes – it's clear to see how strong your love and bond is – but I wanted to say how thrilled I am for you both. Congratulations on your marriage!
Thank you so much for inviting me. I'm so happy to see you get married and know that you will be blessed with a love that last forever.
I couldn't be more happy for you. You are such a lovely couple and it's wonderful to see you get married.
May your love last for an eternity and you enjoy every second of the exciting journey you're about to embark on.
Congratulations to not only my colleague but my friend. Here's to many years with happiness and laughter.
I wish you both nothing but a love that burns brighter with each passing day.
I feel honored to be a part of your special day. Thank you and congratulations!
To the beautiful couple – always keep love in your heart and treasure every moment with each other.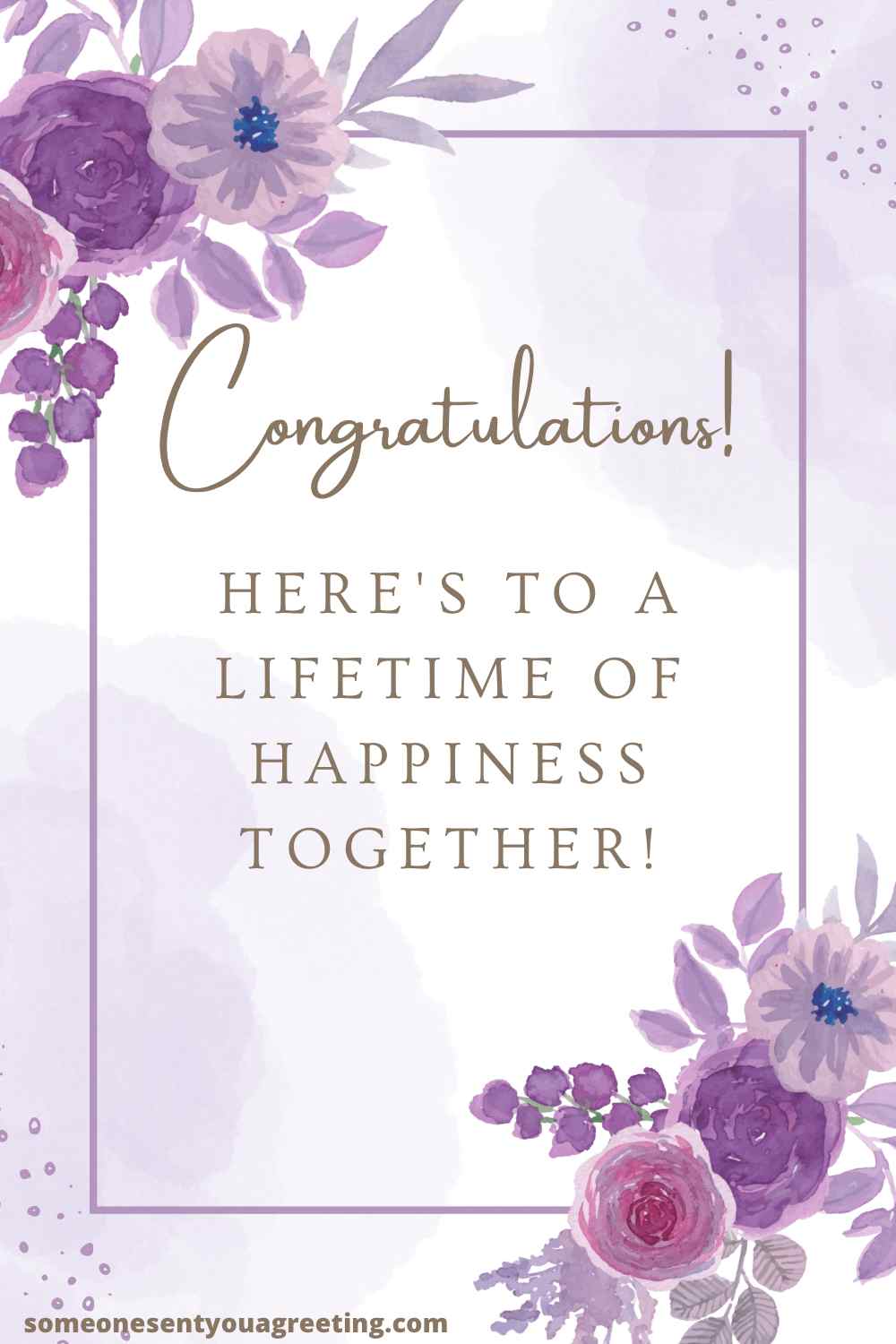 Wedding Congratulations to Coworkers from the Office
From everyone at work we are wishing you a wonderful day and a very happy life together.
Congratulations! The office had been so excited about your engagement and now the wedding. We are all delighted to see you tie the knot.
Huge congratulations from all of us – we wish you a lifetime of happiness and love.
Congratulations on your wedding. With love and best wishes from the entire office.
From all your colleagues – congratulations! We are wishing you a very special day and celebrating your true love.
Congratulations and best wishes for today and the future. With lots of love from all your coworkers.
You have found that one person you can love forever. Have a wonderful wedding and know how happy we are for you.
May you enjoy a fantastic wedding day and remember that we, your work mates, are all so thrilled for you. Congratulations!
Congratulations to you both. We are sending our love and thoughts on such a special day.
May you enjoy a wonderful wedding and lifetime of love with one another.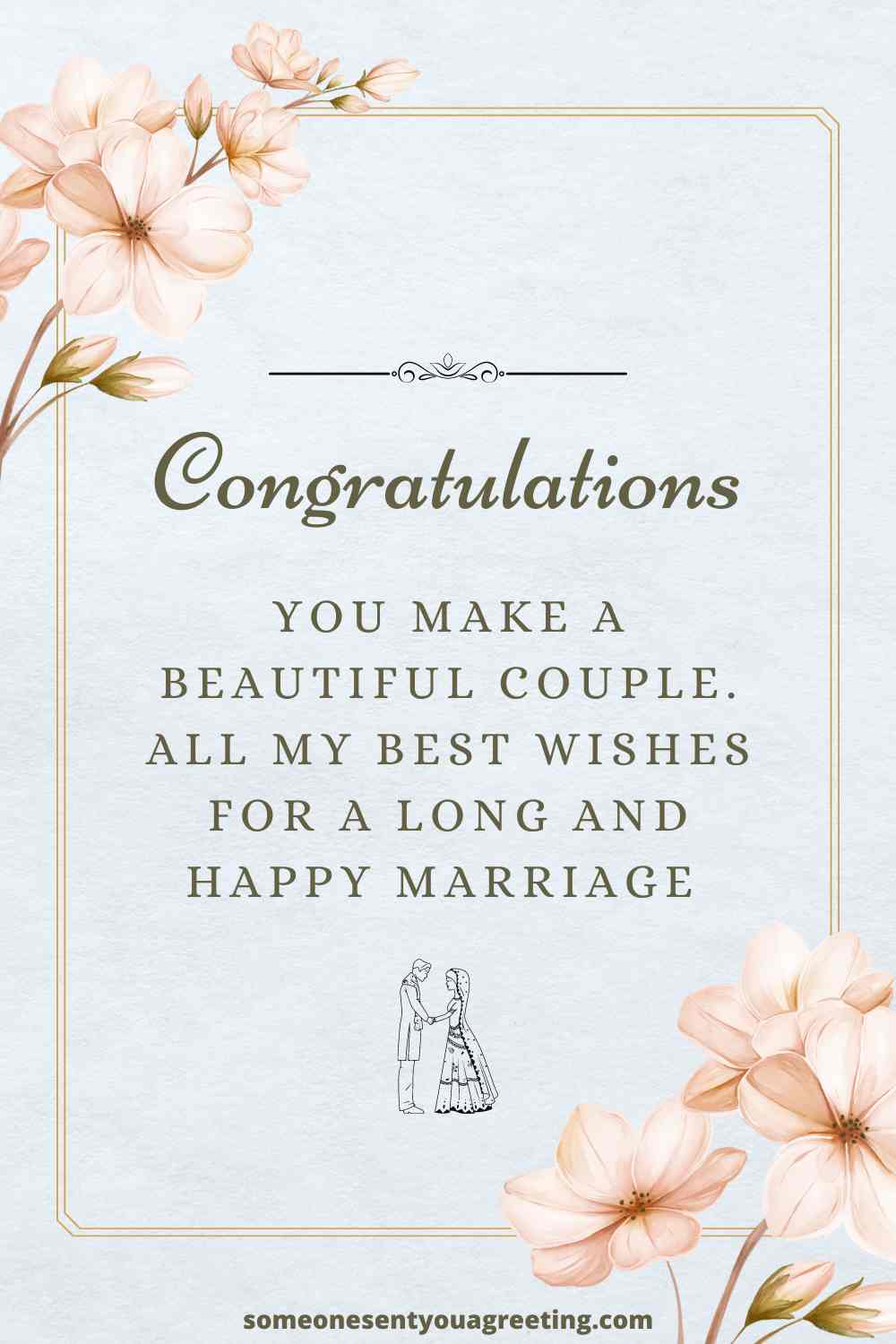 Funny Wedding Wishes for Colleagues
Congratulations on your promotion. Not at work but from unmarried to married!
Please don't make your honeymoon too long, we won't be able to cope without at work!
If you can handle all the work we leave for you then a wedding is going to be a piece of cake! Congratulations!
We are so excited and happy for you… and for the free food and alcohol that we'll get at the wedding!
Marriage is a three ring circus: engagement ring, wedding ring, and suffering!
Before you got married, you were madly in love with each other. Now you will'be be mad at each other as well.
Look, I know a good travel agent if either of you changes your mind. If not, have a wonderful wedding!
You will have moments when you really love each other, then there will be the rest of the time.
READ MORE: Funny Wedding Quotes and Sayings: Perfect for Cards, Invitations and Speeches
Wedding Wishes for a Colleagues Son
On your sons wedding day I send my heartfelt wishes to him and you both. Congratulations, it's an amazing time for your entire family.
May your son and whole family enjoy a wonderful day filled with the love and happiness only a wedding can provide.
Congratulations to the newlyweds! Here's to your sons eternal happiness having found true love.
May your son be blessed with an abundance of happiness and love
I hope your son has a brilliant wedding and that his marriage is everything he ever dreamed of.
Wedding Wishes for a Coworkers Daughter
Sending my congratulations on your daughters wedding day. May she be blessed with happiness in her marriage and a long, love filled life.
Wishing your daughter a fantastic wedding and unending love for now and forever.
Congratulations to your daughter as she embarks on married life. I hope the wedding is a lovely day and she is blessed with a lifetime of happiness.
Sending you and your daughter my best washed for her special wedding day. I'm sure she'll make a beautiful bride and it will be a day you never forget.
Congratulations to you and your family as your daughter gets married. Here's to a very happy life for her
Wedding Message for Colleagues Brother
Enjoy your brothers wedding and send him my best wishes as he takes that exciting plunge into married life.
Wishing your brother all the best for an amazing wedding and very happy life with his better half.
May your brother and his partner's love last forever and their marriage be filled with joy.
Congratulations on getting a new member of the family! May your brothers wedding be a wonderful day.
Congrats to your brother and his wife. Wishing them lots of love.
Wedding Message for Colleagues Sister
Cheers to your sister as she gets married. I'm sure she will be deliriously happy!
Here's to your sister finding love and marrying the man of her dreams.
May the joys of marriage and the happiness it brings be with your sister forever more.
Congratulations for your sisters wedding. I know she will find true happiness with the love of her life.
May this be the start of a wonderful life for your sister. All my best wishes for her wedding.
We hope these wedding messages for colleagues have helped you to send your best wishes to a coworker on their special day. Show them how happy you are that they are getting married with a thoughtful few words of congratulations.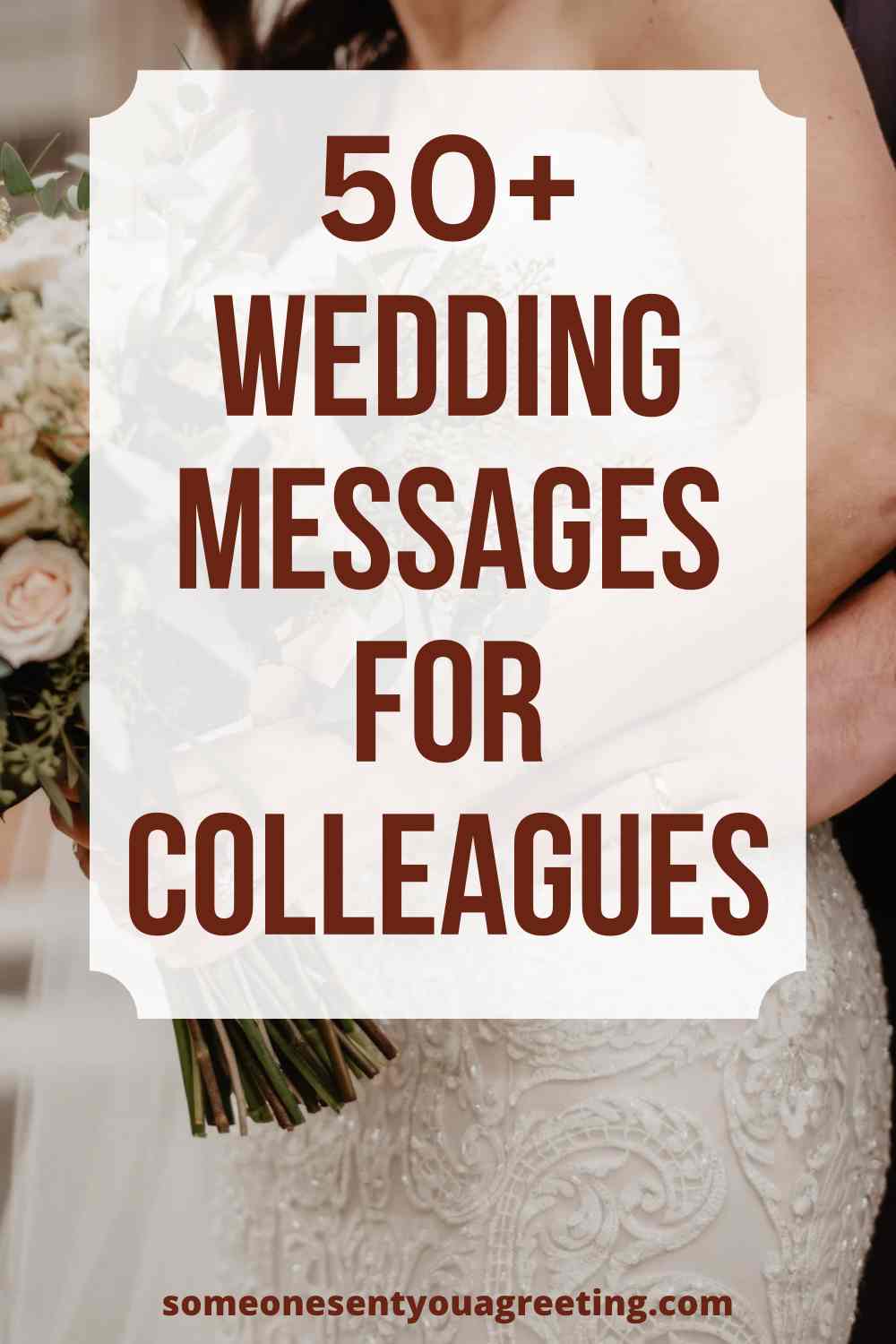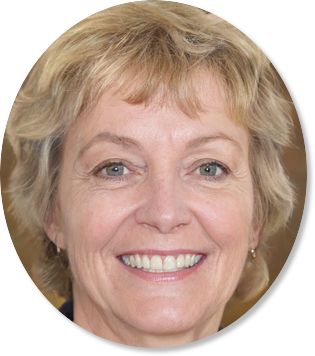 Sally Gibson is the founder of Someone Sent you a Greeting, a holiday/celebration website. Sally's writing work has been mentioned in Woman's World, Yahoo, Women's Health, MSN and more. If you have any questions get in contact with one of the team via the about page.