A coworker retiring can be a really happy time. Yes, you'll be sad to see them leave but it's such a huge day for them.
Retiring after years of hard work is something most of us look forward to. And your colleagues are probably no different.
So you should celebrate a coworkers decades of working life and wish them a happy retirement. Perhaps you could look back on the years of service they've given to the company or share some funny stories you have of them.
But if you're not sure of the best way to do so, or what to say to them, then these retirement messages for coworkers should help you find the perfect words.
Retirement Messages for Coworkers
Happy retirement! We will miss you but never forget you
Wishing you a wonderful retirement that is long and filled with fun and happiness
Best wishes for the future and whatever your next big adventure is
I'd be lying if I said I wasn't a bit jealous! Enjoy a great retirement
Your new job now is to ensure that you enjoy your retirement. Luckily the hours are very flexible, and you have complete autonomy
It was a pleasure to get to work with you and make such a good friend. Have a brilliant retirement
I am happy to see you retire at just the perfect time… actually, any time is the perfect time to retire
You may be retiring but you've got to promise you'll still come and visit us from time to time!
After years of working with me you deserve a very long retirement! Wishing you all the best!
Happy retirement and all our best wishes for whatever you choose to do next. Enjoy the freedom!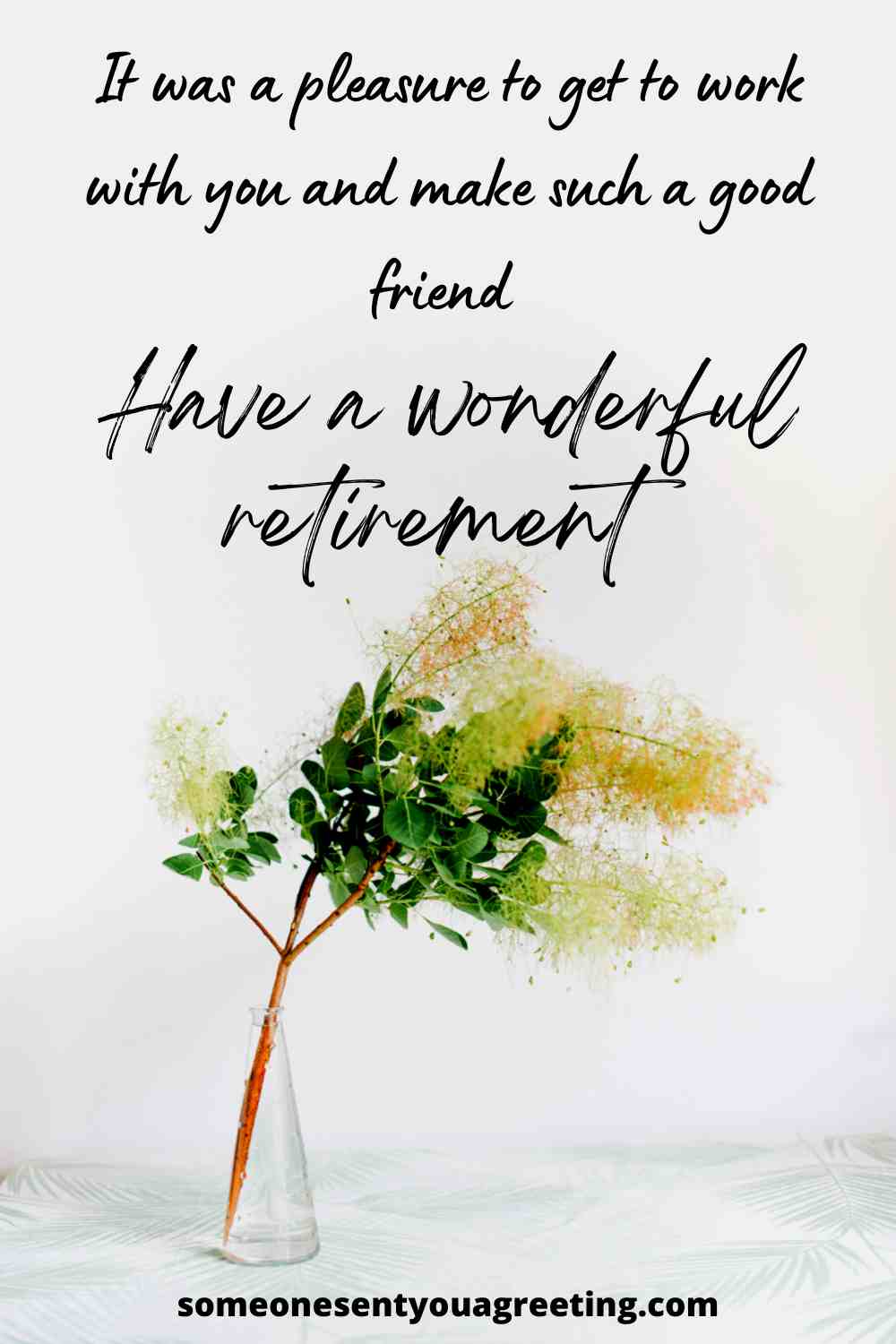 SEE MORE: 47 Retirement Messages for your Boss
Retirement Wishes for Colleagues
To the best colleague in the world – happy retirement!
May your retirement bring you the rest and relaxation you so richly deserve. All the best
You've always brightened up the office with your jokes and warmth. I think it's that I will miss most. So long and all the best
It's going to be strange sitting down tomorrow in the office and you not being there. I will really miss you. Lots of love
Wishing you a very happy and more importantly very long retirement! Have fun doing nothing!
Enjoy all that being retired offers but promise not to forget about us!
You've been an amazing coworker and friend. It's going to be a lot less fun without you around. Congratulations and enjoy yourself
Some people just know how to bring out the best in others. You have always been that colleague. Thank you for all the help. Goodbye and good luck!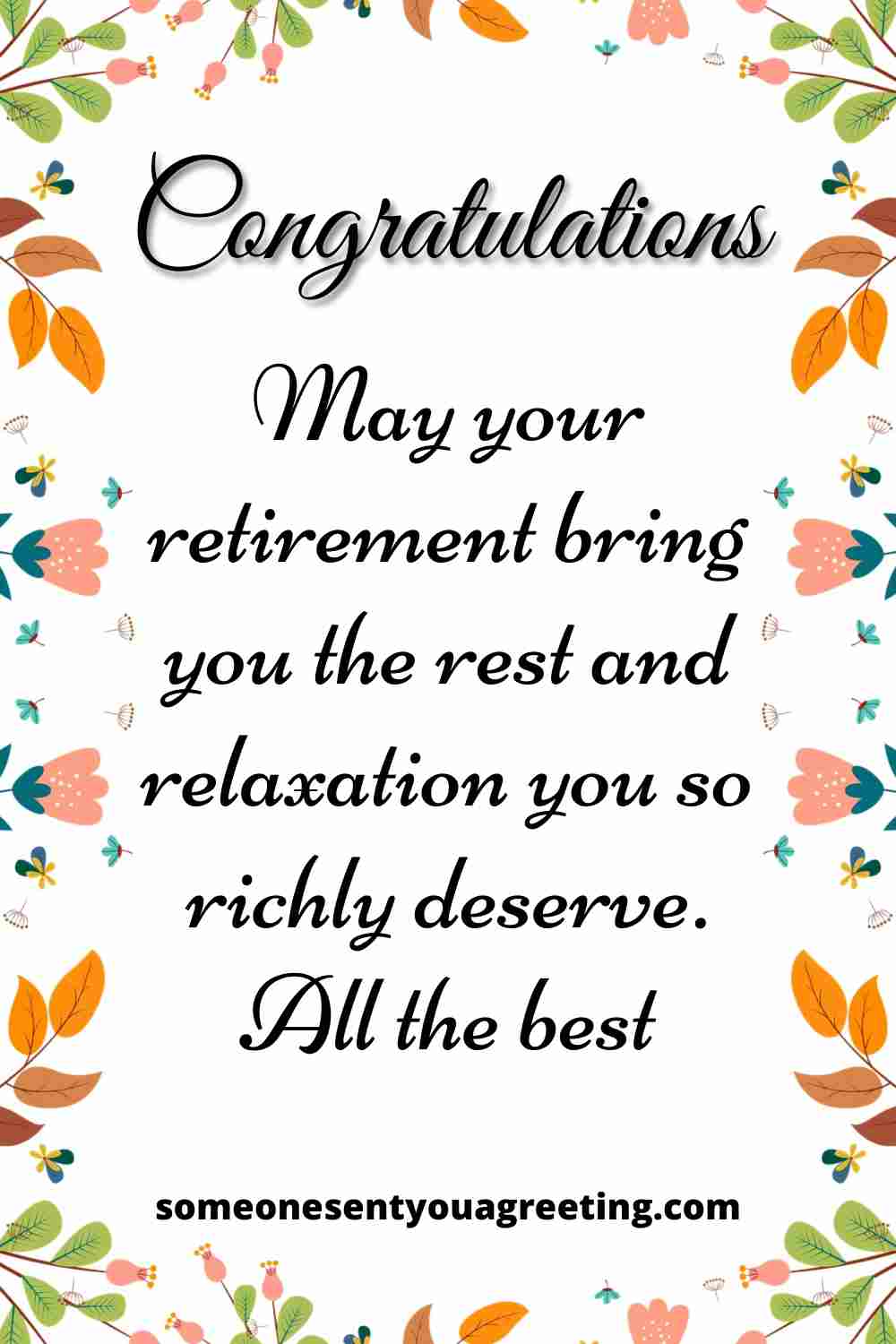 SEE MORE: 50+ Heartfelt Retirement Wishes for Friends
Retirement Farewell Messages to Coworkers
Farewell to a coworker who made coming to the office a joy. Have a wonderful retirement
It's with sadness that we say farewell to a brilliant colleague and friend. Enjoy a well earned rest
Wishing you a fond farewell and lots of love for your retired years
Congratulations and farewell! Retiring is the dream and you've made it!
Farewell wishes to a beloved colleague. May your retirement bring you happiness and relaxation for years to come
It's so hard to say goodbye to someone who has been such an important member of the team. Wishing you a very happy retirement
This may be farewell for now but I know we will still see each other. I hope you enjoy your retirement and it allows you do take on new and exciting challenges
Farewell my colleague and my friend. Let your retirement be the beginning of a brand new chapter in your life
We will never be able to replace you, you are such a one of a kind. You will be missed so much
We are going to miss your knowledge and your experience, but the thing we will most is just how great a friend you've been. Wishing you a truly amazing retirement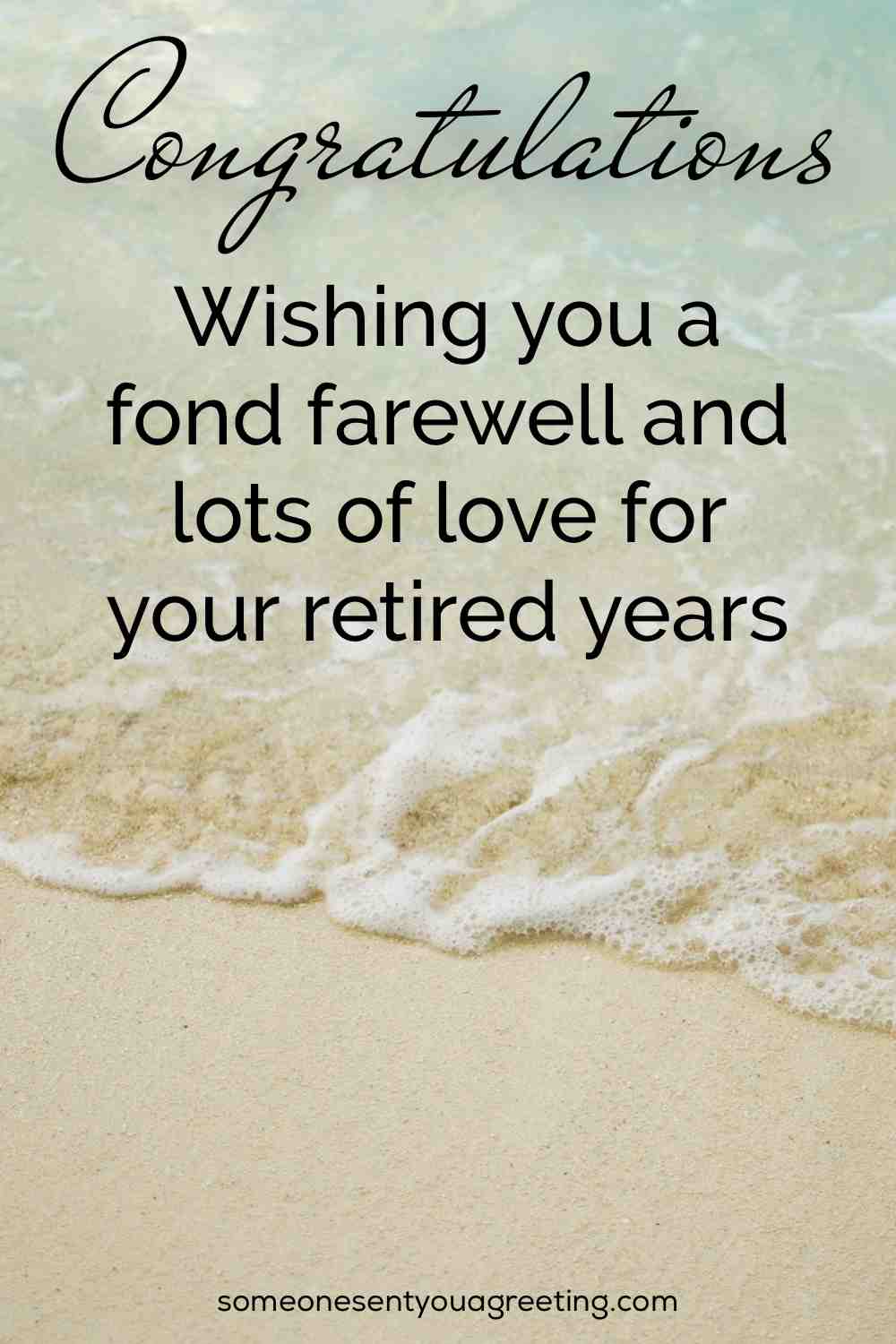 SEE MORE: 37 Retirement Wishes for Teachers
Happy Retirement my Colleague
Happy retirement to someone who really does deserve a break!
Enjoy your very much-deserved freedom and please remember you will be missed by all of us
We will look hard but I can be sure of one thing: no one can replace you. Happy retirement
I'm looking forward to coming out and visiting you soon and seeing how much you're enjoying your retirement! Take it easy
Wishing a very happy retirement to my best work friend. I'm only a little bit jealous!
You've put in all the hard work and are now getting your reward. Live life to the fullest as you retire
I hope you enjoy every second your retirement and everything it brings you
Congratulations on making it out alive! Now the fun part – retirement!
Big congratulations to you as you retire. May you always remember us fondly as you enjoy the richly deserved reward for your hard work
Sending my best wishes to you as you retire. I only hope you enjoy it asking as we've enjoyed working alongside you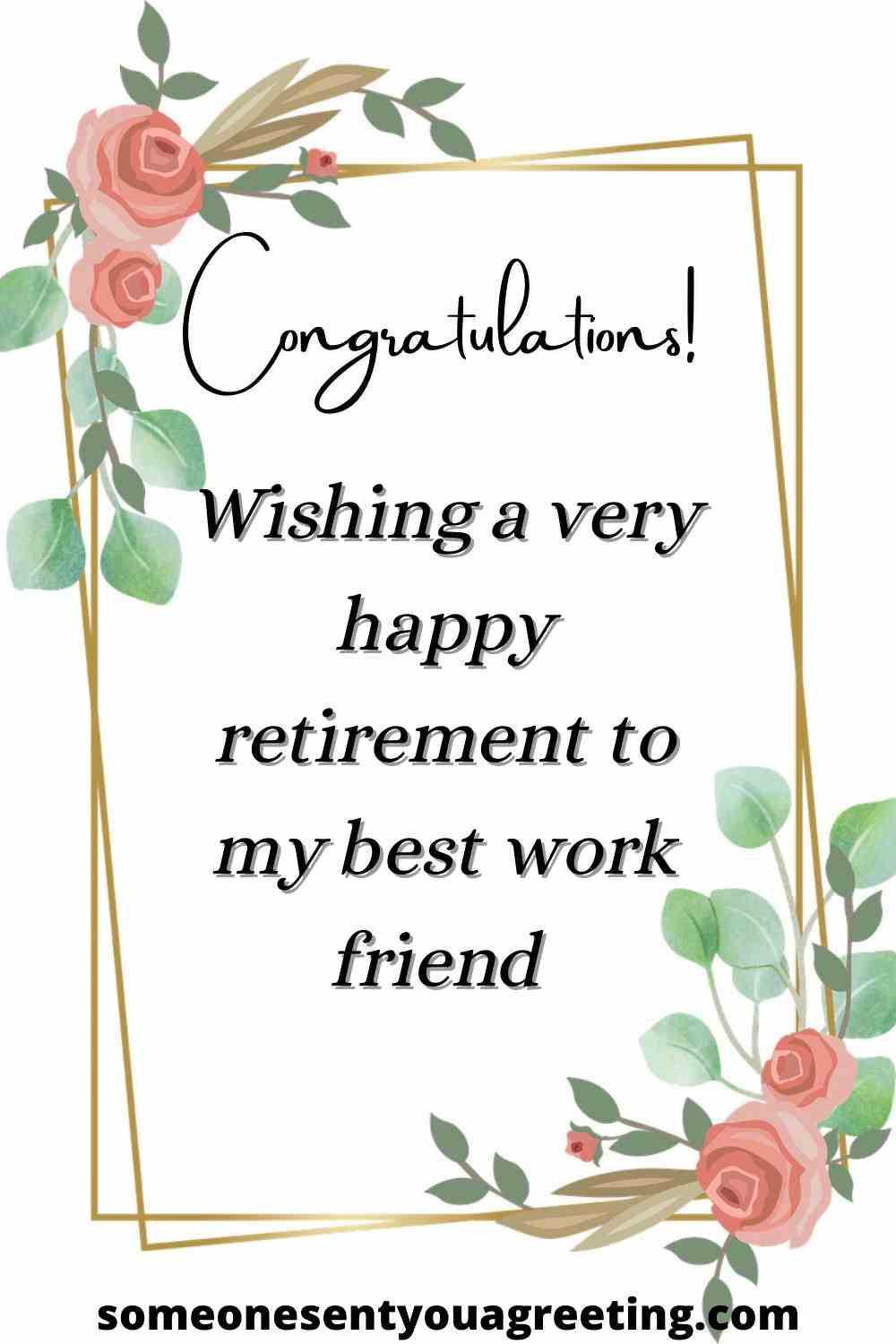 SEE MORE: Retirement Messages for Doctors
Funny Retirement Messages for Coworkers
Now who will I gossip with instead of working!? Happy retirement pal
Now that you're retired, you're going to have to find something new to complain about. I wouldn't worry though, I know how it comes naturally to you!
Your new quarterly goal: avoiding anything that resembles work! Congratulations and enjoy retired life!
Here's to your retirement! May you never have to face another day of traffic jams commuting to work, terrible canteen food and annoying coworkers like me!
Tomorrow morning you're going to wake up and realise you've made a terrible mistake.. and then go back to sleep as you remember you haven't got to get up for work anymore! Happy retirement my friend
I will miss your generosity, your friendly smile, the donuts you brought in… it was you who brought the donuts, right? Happy retirement
Retirement isn't all it is cracked up to be. Well, It isn't for us, anyway!
SEE MORE: Funny Retirement Messages and Quotes
We hope these retirement messages for coworkers will have helped you to wish your colleague a happy retirement and let them know how sad you are to see them leave.
For more help with retirement wishes then try our inspirational retirement quotes or retirement plaque wording ideas.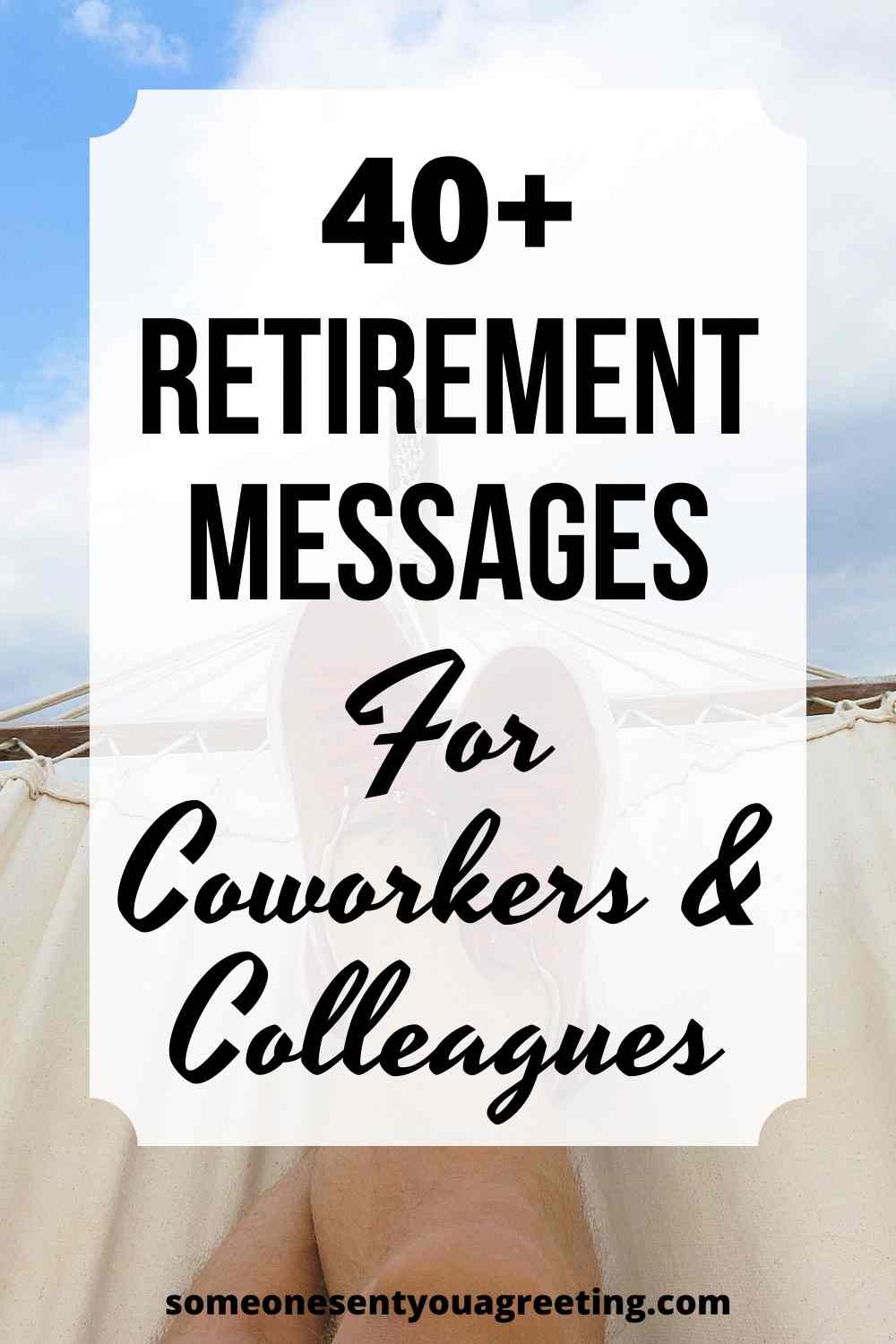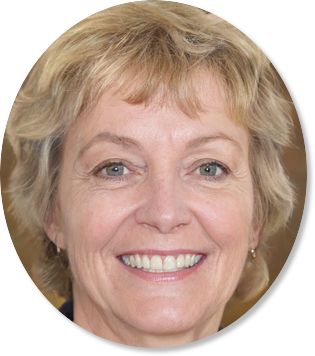 Sally Gibson is the founder of Someone Sent you a Greeting, a holiday/celebration website. Sally's writing work has been mentioned in Woman's World, Yahoo, Women's Health, MSN and more. If you have any questions get in contact with one of the team via the about page.