Even after they've passed away you may still find yourself wanting to say happy anniversary to deceased parents.
We never forget our parents. They are so important to us that even after they've gone we remember every significant moment.
Like birthdays, holidays and anniversaries. When those come around again they bring with them different challenges.
The memories resurface and we remember them even more greatly. And we want to celebrate, if that's the right word, those noteworthy days.
So remembering and marking a parents anniversary in heaven is natural.
But how do you do so? And what do you say or write on your deceased parents anniversary. Saying 'Happy Anniversary in Heaven' is nice enough but you probably want more.
These late parent anniversary wishes will help you to find the perfect words to remember mom and dad who have passed away.
Anniversary Wishes For Late Parents
Happy Anniversary mom and dad. I know you're not with me anymore but that won't stop me from remembering you're anniversary. I love you both so much
Happy anniversary to my dearly departed parents. You were my everything and I remember just how special you were on a day like today, your anniversary
Wishing you both so much love on your anniversary even though you're no longer with us. Rest in peace mom and dad
On today, your anniversary, I am remembering you both and how much love you brought to my life. I hope you're looking down and keeping watch over me
Sending my love and wishes to you mom and dad. Happy anniversary in heaven
I will never forget either of you. You were my world. Happy anniversary wherever you are
Every year I mark your anniversary by lighting a candle and thinking back on all those treasured memories I have. I miss you mom and dad, happy anniversary
To my dearly departed parents, happy anniversary up in heaven. I'm raising a glass to all the years you enjoyed together and the happiness you brought one another
Dear mom and dad, I can't celebrate your anniversary with you anymore but I can still remember it every year and take a moment to say a few words to you. I hope you're both up there watching over me, I really miss you
To mom and dad, happy anniversary. I will be thinking of everything you did for me today and remembering the special times
You are gone but never forgotten. You are missed but always loved. You are not with us but we feel your spirit. Happy anniversary mom and dad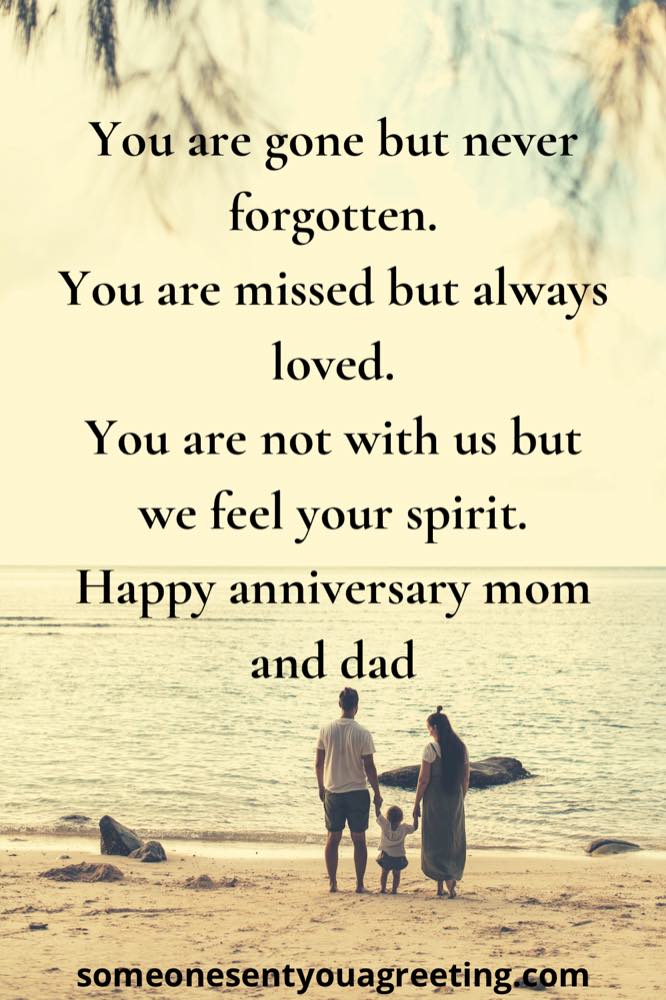 Happy Wedding Anniversary for Parents in Heaven
Happy anniversary mom and dad. You were perfect for each other and I know you'll still be together up in heaven
Wishing you so much love on your anniversary. Wherever you are I know one things for sure, you'll be together
To my parents in heaven – have a wonderful anniversary as you spend together in eternal happiness
Happy wedding anniversary mom and dad. You loved each other like no one else I knew and I know you're together still, in heaven
Wishing you a happy anniversary even though you aren't with us. We love you I'm and dad
Sending loving thoughts on your anniversary. I know you'll be partying up in heaven!
You've been married for such a long time now, in life and in death I know you're still together. Nothing could ever keep you apart. Happy anniversary to my wonderful parents
You're both in heaven now, but still as one. I know nothing will ever separate you and you'll be celebrating your anniversary together today. Wishing you were still here with me though
You were with each through thick and thin. Nothing could come between you, and so on your anniversary I am raising my glass to the most amazing couple I know. To you mom and dad
I witnessed a love so strong and pure every day you were still with us. It was a joy to behold and be a part of. I love you both, happy anniversary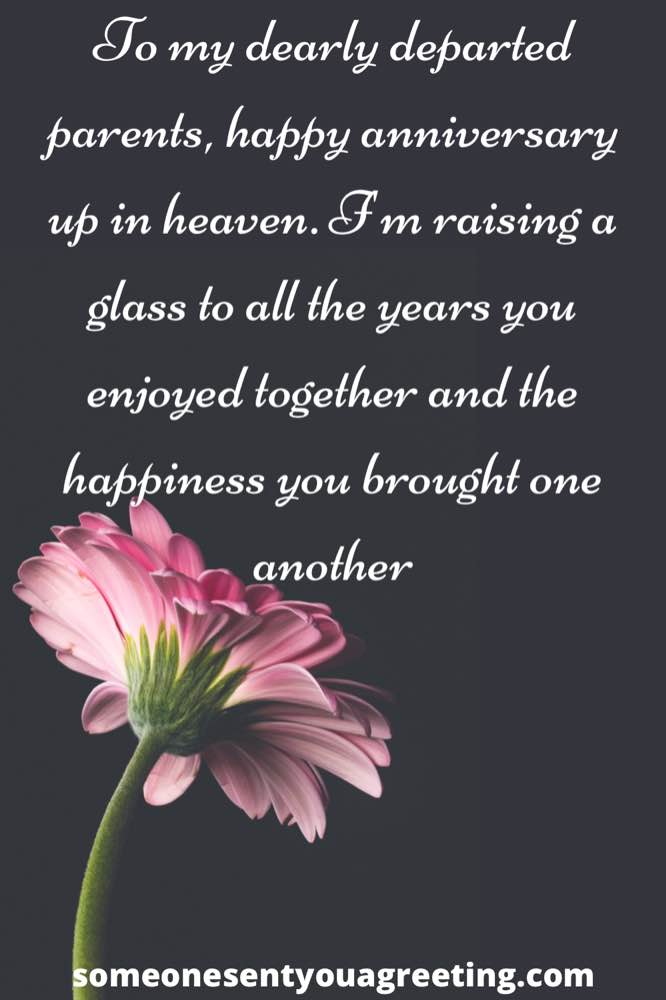 Missing Mom and Dad Anniversary Quotes
Today was your anniversary and I'm missing you so much. Not a day goes by when I'm not thinking of you.
Every day is tough without you but it's especially difficult on your anniversary. All I can think of are the amazing memories I have but then that just makes me cry. I miss you both more than I could ever say
I miss having you around, I miss your advice and help when I need it, but I miss being able to celebrate these big days without you. Happy anniversary mom and dad
Not a day goes by I don't miss you, but it's even stronger on your anniversary. Everything comes flooding back and I can't help but be reminded of you by so many little things. I miss you both and wish you were still with me. Happy anniversary
I feel like I didn't make the most of it when you were still here and now your anniversaries seem so important. I miss you both terribly and my only comfort is I know you're watching over me
It feels so strange not having you around, especially on big days like today. All I can do is wish you a happy anniversary and light a candle for you both. I miss you and it hurts like nothing else ever has
I don't think I will ever stop missing you, but I hope you're somewhere out there having a great anniversary. Goodbye mom and dad
You are missed beyond measure and it hurts just to think of you not being here with me. But in your anniversary I wanted to take the time to remember everything you did and just special you were. Happy anniversary mom and dad
Missing you mom and dad. I wish you were still here, but until we meet again I'll send my heartfelt best for your anniversary
I'll think of you until we are reunited. Happy anniversary mom and dad, I miss every second without you
We hope these messages and example anniversary wishes for deceased parents have helped you to wish your late mom and dad a happy anniversary.
Not having your parents around can be so hard. Reaching out even after they are gone can be therapeutic and help us to never forget them.
So hopefully these wishes will have helped with the grieving process and allowed you to remember you're amazing parents on such an important day.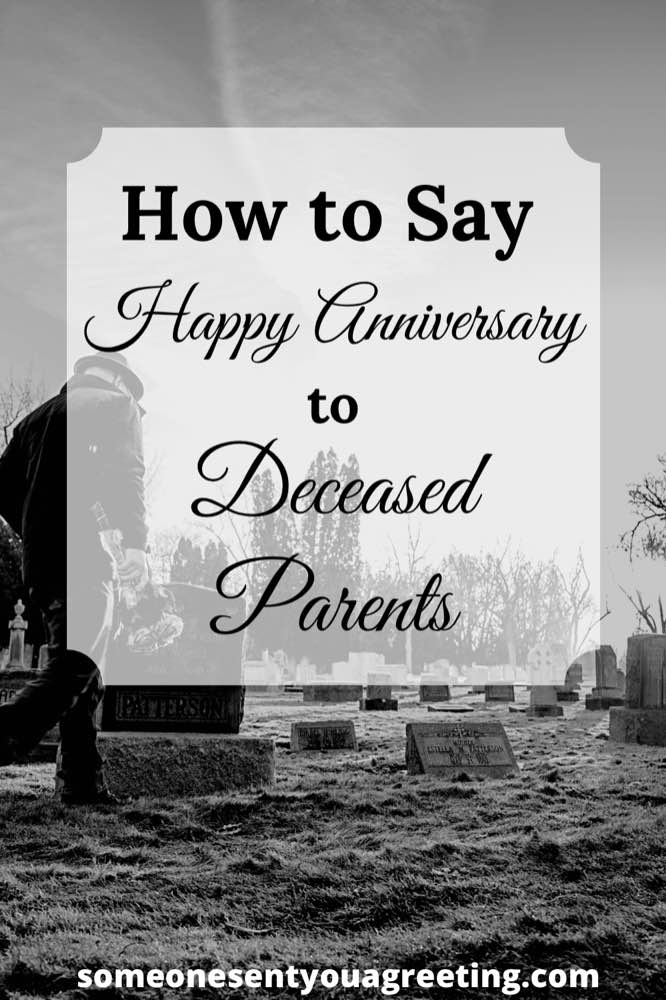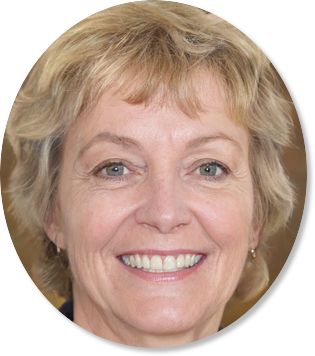 Sally Gibson is the founder of Someone Sent you a Greeting, a holiday/celebration website. Sally's writing work has been mentioned in Woman's World, Yahoo, Women's Health, MSN and more. If you have any questions get in contact with one of the team via the about page.