A 60th birthday is considered to be a major event in most people's lives. You might view it as a big milestone and even an achievement to reach the age of 60. It can also be seen as a negative as it might be looked at as finally reaching old age, which no one really looks forward to.
So it's definitely a mixed blessing. With that in mind, if you know someone who is turning 60, be that a friend or family member, then you will want to consider all these things when wishing them a happy 60th birthday.
If you plan to send a gift and card then your 60th birthday wishes will want to reflect the way they are likely to feel about the big day.
But making your card message sound correct and expressing your feelings the right way is easier said than done.
So if you are struggling with what to say in your card then have a look at the examples below. You can use them directly as they are or you can edit and change them to fit your situation.
60th Birthday Wishes
You can use these birthday messages for most people as they are fairly general in their tone. They should be perfect for wishing friends or family a happy 60th birthday in a quick and simple manner.
Congratulations and have a wonderful 60th birthday!
We're so lucky to have you in our lives. Have a special 60th birthday
Wishing you the happiest 60th birthday. Hope you have joy filled day
You have at least 60 things to be grateful for, and I have one at least one: you.
I'm wishing you a great 60th full of all the things that you are still wanting to experience. Have fun with the next decade.
Turning sixty may be the beginning of the sunset period of your life. But don't be disheartened because sunsets are some of the most beautiful spectacles – all you have to do is sit back and enjoy the view. Happy 60th.
60 is the age of reason. You're mature enough to avoid bad decisions, and you're young enough to remember past mistakes.
Life at 60 is just as exciting as any other age if you want it to be. Enjoy your 60's!
20 means a beautiful body, but 60 means a beautiful mind.
Your 60 years of living have been a great blessing to your family and friends, and our lives are all enriched because of you. We're wishing you a great 60th birthday!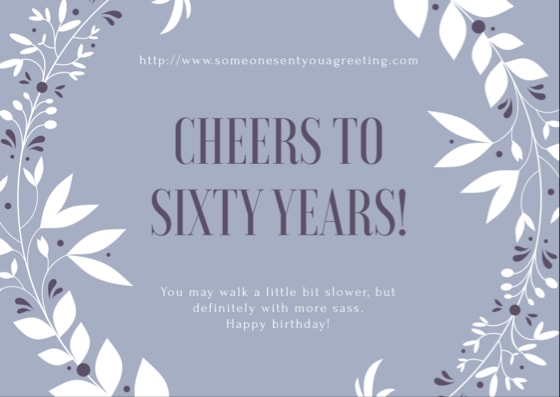 SEE MORE: Happy Birthday Wishes for Niece
Funny 60th Birthday Quotes
A good way to wish someone a happy 60th birthday is to make them laugh. Choosing a witty or funny message for your card is a great way to put a smile on the recipients face. And what is a birthday if not a time for laughter and fun?
At 60, you have the combined wisdom of 6 10-year-olds, the intelligence of 3 20-year-olds, the wit of 2 30-year-olds, and the memory of 60 1-year-olds.
Don't bother taking life too seriously from now on. At your age, no one will take you seriously anyways. Happy birthday.
If time speeds up as you get older, then you're going at least 60 miles per hour!
If you start telling people you are 70 now, they'll be amazed by how good you look for your age.
Goodbye full price. Hello senior citizen discounts!
Your secret is safe with me.
Congratulations on your 60th… I mean 40th birthday.
You are too old for a big night out but still too young to quietly celebrate with just tea and cookies. Welcome to your sixties – an utterly confusing period of your life. Happy birthday.
Unfortunately, your birthday cake was deemed unsafe by the fire marshall. There's a 59 candle limit.
At 60 you shouldn't stay in the bath or shower too long. The wrinkles might stay!
Did you know that scientists have discovered the secret to everlasting youthfulness? No point telling you now, you are already old now. Happy 60th birthday!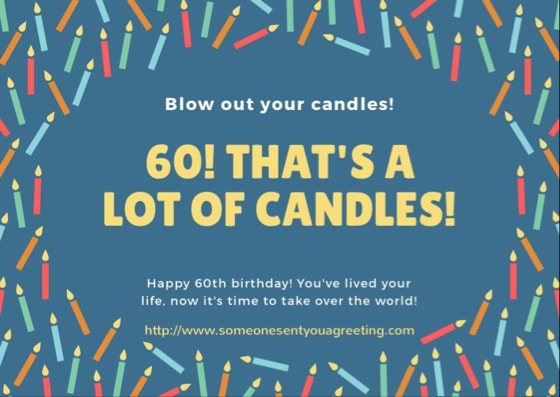 SEE MORE: Happy Birthday Beautiful Lady
60th Birthday Messages for Mom
It might be your own mom, or mother in law that is turning 60. If so then try one of the birthday wishes below to let her know how special she is to you on her special day.
Happy 60th birthday mom! Hope you have a wonderful day full of special memories.
Wishing you an amazing 60th birthday filled with lots of surprises. Happy birthday, Mom.
Wishing you a happy 60th birthday, Mom. May this year fill your life with happiness, joy and even more success. I love you so much.
You make 60 look so good! Congratulations on your 60th birthday, Mom.
Even after all this time I still look to you for guidance and support. Love you so much! Have a great 60th birthday!
I wish a special birthday to a special Mother who never stops bringing love and happiness into my life. Happy 60th birthday, Mom.
Thank you for being the biggest blessing in my life, Mom. Happy 60th.
Your happiness and good health are all my heart desires. I hope you have a really memorable day as you celebrate your 60th.
SEE MORE: Happy 70th Birthday Wishes
60th Birthday Wishes for Dad
Much like with the wishes for a mom above, these messages for your father express how much he means to you on his 60th birthday. Let your dad know how special he is and celebrate with him.
You gave up your dreams just to ensure that I could achieve mine. I can never thank you enough for that, dad. Have a happy 60th birthday.
On this special day for you,
Dad, I pray for your health and happiness. Have a truly Happy 60th birthday. I love you.
Happy 60th birthday to the greatest dad in the world. In my heart, you'll always remain the most important person there could be. Happy Birthday!
I love you more than words can say, daddy. Thank you for always being there. Have a great 60th birthday!
Dad, from the bottom of my heart, I wish you a life filled with warmth and happiness. Happy 60th.
If I can become even half of what you are, Dad, I will be so proud of myself. Have an amazing 60th birthday, Dad.
Sending warmest wishes to you on your 60th birthday. May you never lack in life. Happy birthday, Dad.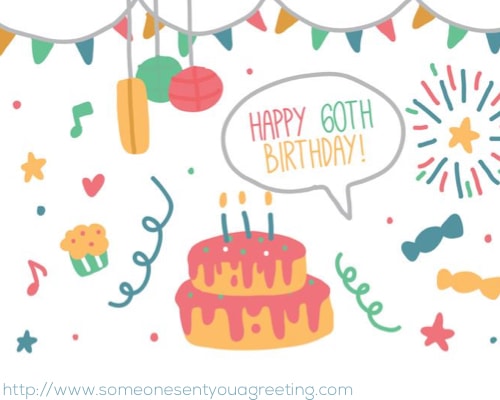 SEE MORE: Happy Birthday Wishes for Aunt
For Sister
Share your best wishes with your sister on her birthday with these messages. From a bit of sibling rivalry and poking fun to heartfelt messages, you'll find what you need to wish her the best 60th birthday.
I can't believe you're turning 60. Have a great birthday sis!
Youve always been such a support and source of love. Basically the best sister in the world! So have a wonderful birthday! Love you lots.
Congratulations on turning 60, sis. Now you can wear anything you want, and no one will care! Only joking, have a great day!
To my sister: Happy 60th birthday and congratulations on being the best sister a girl could ask for. You have been there for me time and time again, and I can't express in words how much that has meant to me. I love you always.
You are my sister, and as such I feel it is my duty to tell you the truth: you are the most beautiful, most intelligent, most caring woman I know. Happy 60th birthday.
For Brother
These messages are perfect for a brother or brother in law who is celebrating their 60th birthday.
Have a great birthday bro! 60 years young today!
To an amazing brother, enjoy your 60th birthday!
Happy 60th Birthday brother! Hope you have a truly special day. Love ya!
It's been great getting to know you over the years. You've been a great brother-in-law. So here's wishing you the best of birthdays!
Every single memory of my childhood reminds me all the reasons I'm glad you are my brother. Wishing you from the bottom of my heart Happy Birthday!
60th Birthday Poems
A clever or touching poem is a great way to wish someone a happy 60th birthday. So if you want to make your card extra special then try one of these poems.
Six decades of life
You have lived so fine
There is no reason for you
To complain or whine
Your life has become
A perfect example
Of what it takes to be
An ideal role model
Happy 60th birthday
You made it to a magical age
Everything gets even more fun
Turn 60 and turn a new page
The worries of your 50's are done
Now it's time to live life your way
And love those you love most
This is a milestone 60th birthday
And this poem is your 60th toast
Welcome to being 60!
You've reached a special point
Some will never make it to,
But you didn't disappoint.You've conquered many an obstacle
You've achieved many a dream
You're greying at the temples
And your eyes still have a gleam

You're entering another phase,
It's one you'll love the most.
An amazing time of freedom!
So I'd like to make a toast…

To a man that we all know
And who all of us adore,
Congratulations on your 60 years,
And here's to many more

Like a beautiful flower sparkling with dew
Your radiant smile is each day renewed.
Your grace and beauty on your diamond jubilee
Are an inspiring sight for all to see!
Time is on your side when you're young
When you hit sixty, time is on your belly
You haven't climbed to the highest rung
But your legs may still feel like jelly
Heaven may be around the corner for you
But great things still await a 60-year-old
There's plenty more things for you to do
Move forward with an attitude that's bold
Inspirational 60th Birthday Quotes
If you want to inspire someone turning 60 and show them that getting older doesn't have to be as bad as they might think then try one of these inspirational quotes.
"If I had to live again, I would do exactly the same thing. Of course I have regrets, but if you are 60 years old and you have no regrets then you haven't lived." – Christy Moore
"They tell you that you'll lose your mind when you grow older. What they don't tell you is that you won't miss it very much" – Malcolm Cowley
"Old age isn't so bad when you consider the alternative." – Maurice Chevalier
"Though it sounds absurd, it is true to say I felt younger at sixty than I did at twenty" – Ellen Glasgow
"With mirth and laughter let old wrinkles come." – William Shakespeare
Well, you have a lot of options there for wishing someone a happy 60th birthday. Hopefully you'll have found just the right words to show them how much you care on the huge milestone that is their 60th birthday.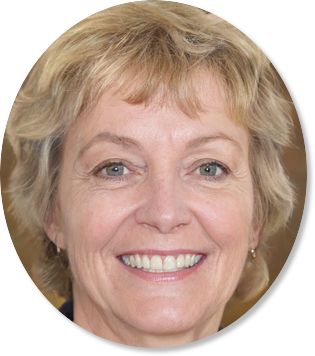 Sally Gibson is the founder of Someone Sent you a Greeting, a holiday/celebration website. Sally's writing work has been mentioned in Woman's World, Yahoo, Women's Health, MSN and more. If you have any questions get in contact with one of the team via the about page.