It's Christmas time! But if you go to school, college or have a child at school you'll need to wish a teacher a Merry Christmas.
Thankfully we've got you covered with these Christmas wishes for teachers. So if you're not sure what to write in a Christmas card to a teacher then keep reading.
Teachers may not be family members or friends but they are important people in our lives.
Which is why at Christmas it's nice to show them how much they mean to you. A touching Christmas message for a teacher is a lovely thought and gesture.
But writing Christmas wishes isn't easy. You might feel awkward about what you say or write.
So use the teacher Christmas messages and wishes below to help you find the words to wish them a happy Christmas.
Christmas Wishes for Teachers
Merry Christmas to my favorite teacher!
Happy Christmas and lots of love to a teacher who makes learning fun. We really appreciate all you do
Seasons greetings and hoping you have a wonderful Christmas. I'm looking forward to our lessons resuming after the holidays
To the best teacher ever have a great Christmas!
Happy holidays to the teacher that has inspired me the most. Thank you and have a lovely Christmas
The best present I've received is having a teacher as awesome as you! Merry Xmas
Teachers don't get the credit they deserve so I hope this Christmas you know just how important you've been to me. Enjoy the holidays!
To the teacher who has helped me every step of the way, I hope you have a really brilliant Christmas
Have a wonderful Christmas, recharge your batteries and get ready for the new year and more of doing what you love – teaching!
Merry Xmas to a really amazing teacher.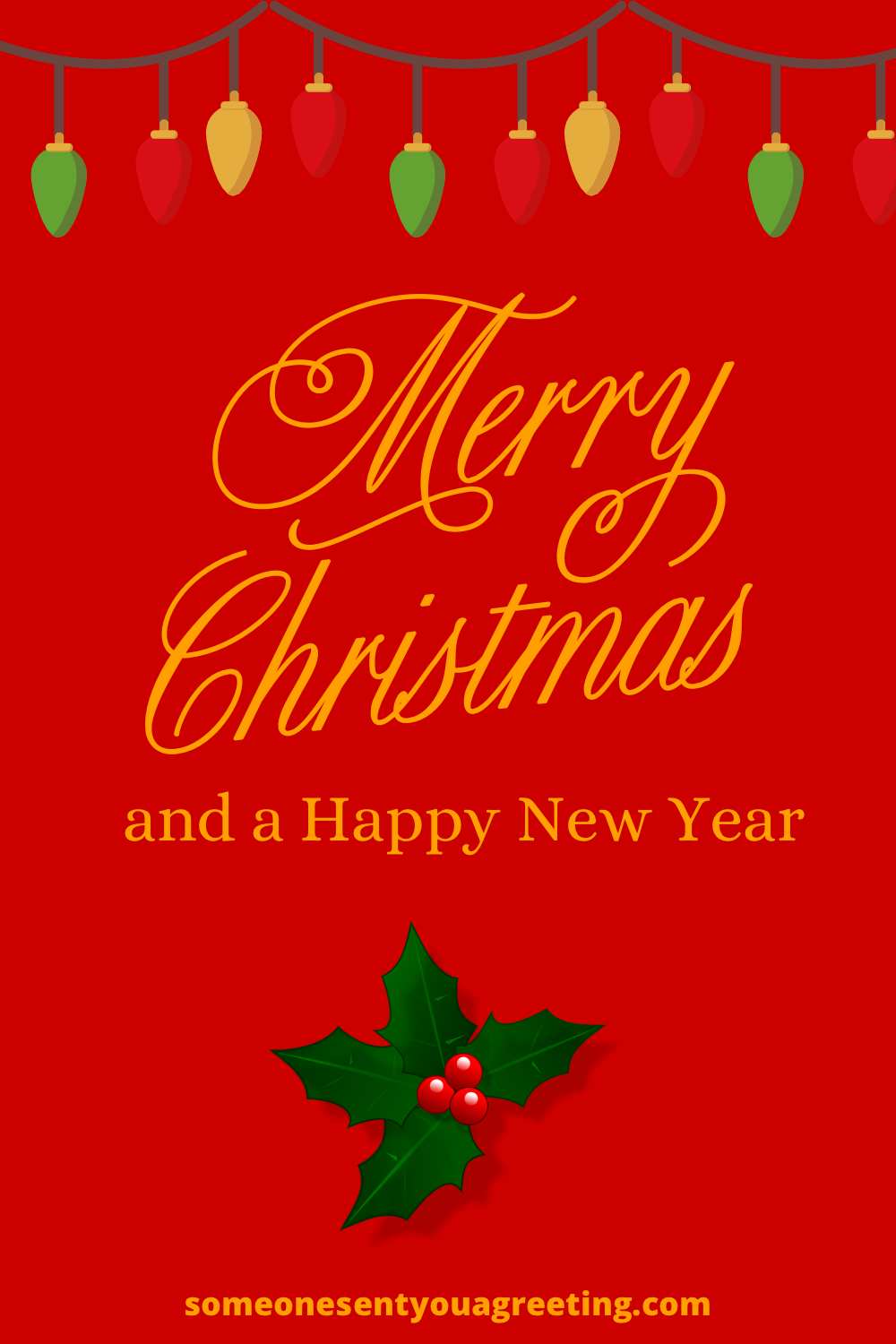 READ MORE: 85 Christmas Wishes for your Family
Funny Christmas Quotes for Teachers
After months of teaching I've got you the perfect Christmas present – alcohol! Lots and lots of it! Merry Christmas
This year you're getting the ultimate gift – fewer kids to teach!
Do you know why Santa's so jolly? He only works one day a year. We should talk to HR about upping our happiness level.
Eat, drink and be merry this Christmas. Guilt is what New Year's resolutions are for.
May your egg nog be strong enough to dull the Christmas fights, the in-law snarks, and the holiday chaos coming your way.
Christmas is mostly for children. But we adults can enjoy it too until the credit card bills arrive!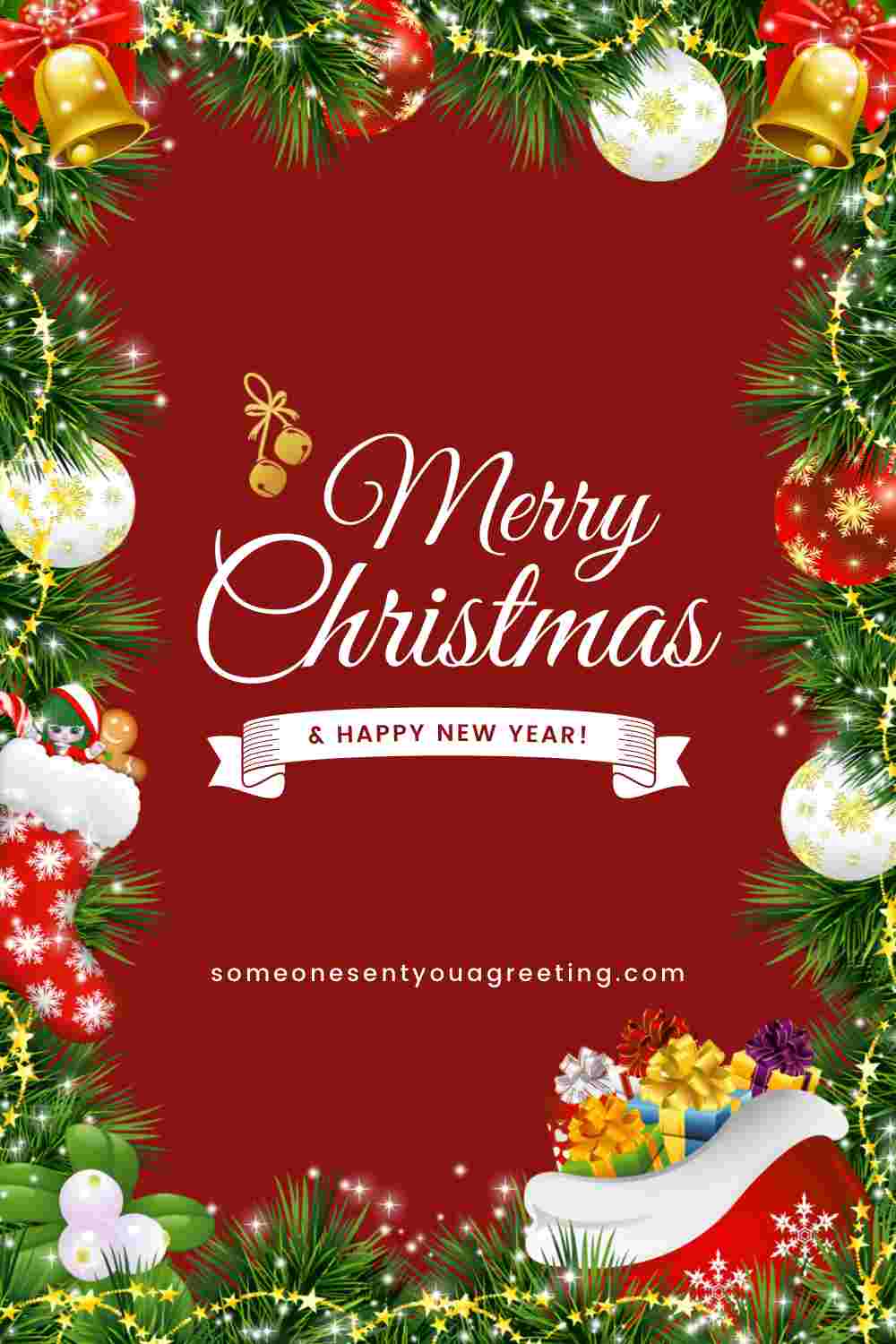 Christmas Messages for Teachers from Parents
Merry Christmas and thank you for being such a good teacher to our son
Your kindness and patience with all the children you teach is inspiring. We are very grateful to you and everything you do. Have a fantastic Christmas
Wishing our daughter favorite teacher a very Happy Christmas!
You've made learning such a joy for our son. Thank you and have a wonderful Christmas and New Year.
We are delighted to have had you as our child's teacher this year. You've made such a difference. Merry Christmas and all the best.
Wishing you a lovely Christmas. After all your hard work with the kids you deserve a long break!
Sending our biggest Christmas blessings to you and your family. Your dedication and commitment to teaching our daughter is so appreciated.
Happy Christmas to a special teacher. You've gone above and beyond to help our son when he struggled. We wish you a truly wonderful holiday.
READ MORE: 43 Christmas Wishes for Facebook Friends and Family (with Images)
Christmas Wishes for Teachers from Toddlers
Thank you for being a great teacher, miss. We love you!
Merry Christmas! Thank you for being such a good teacher!
I have so much fun in your lessons, miss. Happy Christmas.
We think your a really good teacher and help us with our work. Happy Christmas.
Merry Christmas from all of us in class 3B.
To a teacher we really care about – have a very nice Christmas.
Merry Christmas teacher! You rock!
I really like your lessons and hope you have a happy Christmas.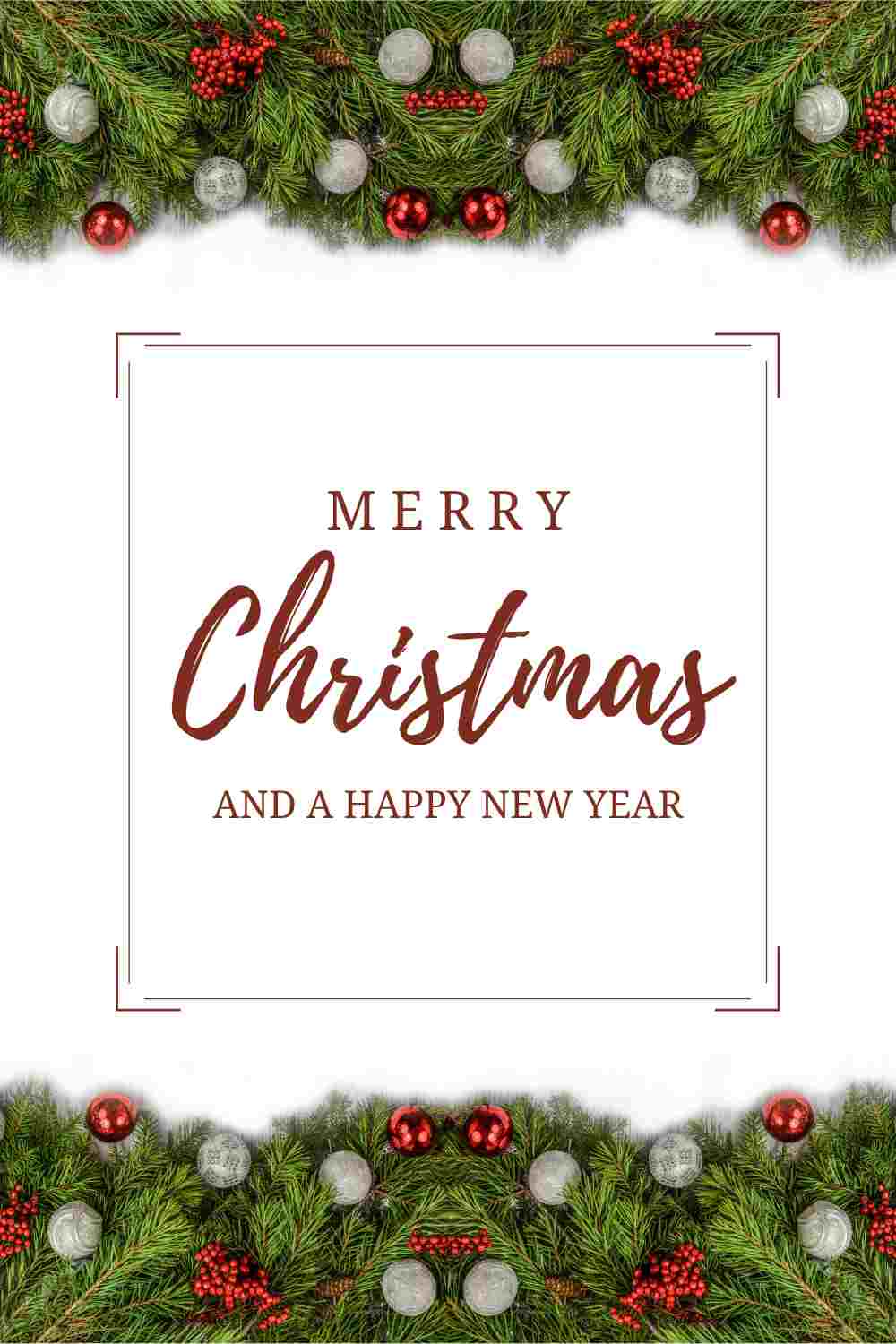 READ MORE: Christmas Wishes for Colleagues and Coworkers
Christmas Wishes for a Professor
Merry Christmas, professor. I'm looking forward to classes resuming after the holidays.
Have a great Christmas, professor, and thank you for your brilliant classes this year.
Dear Professor, I've learnt so much from you so far and can't wait to learn more. Merry Christmas and have a great New Year.
Seasons greetings, professor. Enjoy the time off!
Hope you have a really enjoyable Christmas and we can get stuck back in to classes again soon after.
Merry Christmas and thank you for not setting any assignments over the holidays!
Happy Christmas to my favorite professor. Thank you for helping me reach my potential.
Wishing you a super Christmas and happy holidays, professor.
READ MORE: What to Write in a Christmas Card: Christmas Card Messages
Christmas Messages to Teachers from Principal
Happy Christmas to all our teachers. You've been incredible this year and I am grateful for all your hard work.
Thank you to all the teachers for your hard work this year. Have a well earned rest over the holidays and I look forward to seeing you all back recharged in the new year.
Merry Christmas and keep up the good work. You're one of our most treasured teachers and I'm so pleased you're on my team.
I'm very lucky to have you as part of the staff. You've earned a happy Christmas.
I hope you enjoy your holiday break and the festive season. Looking forward to seeing you back at school soon.
You are truly valued for the incredible work you do. Thank you and Merry Christmas!
The kids love you and I appreciate all your hard work. Seasons greetings to you and your family.
You make teaching look easy! Enjoy your Christmas and know just how important you are to the school.
If you've struggled with what to say to a teacher at Christmas then you're not alone. It's tricky to find the right words for saying merry Christmas to teachers.
So hopefully these Christmas messages will have helped you with choosing what to say to wish a teacher a Merry Christmas.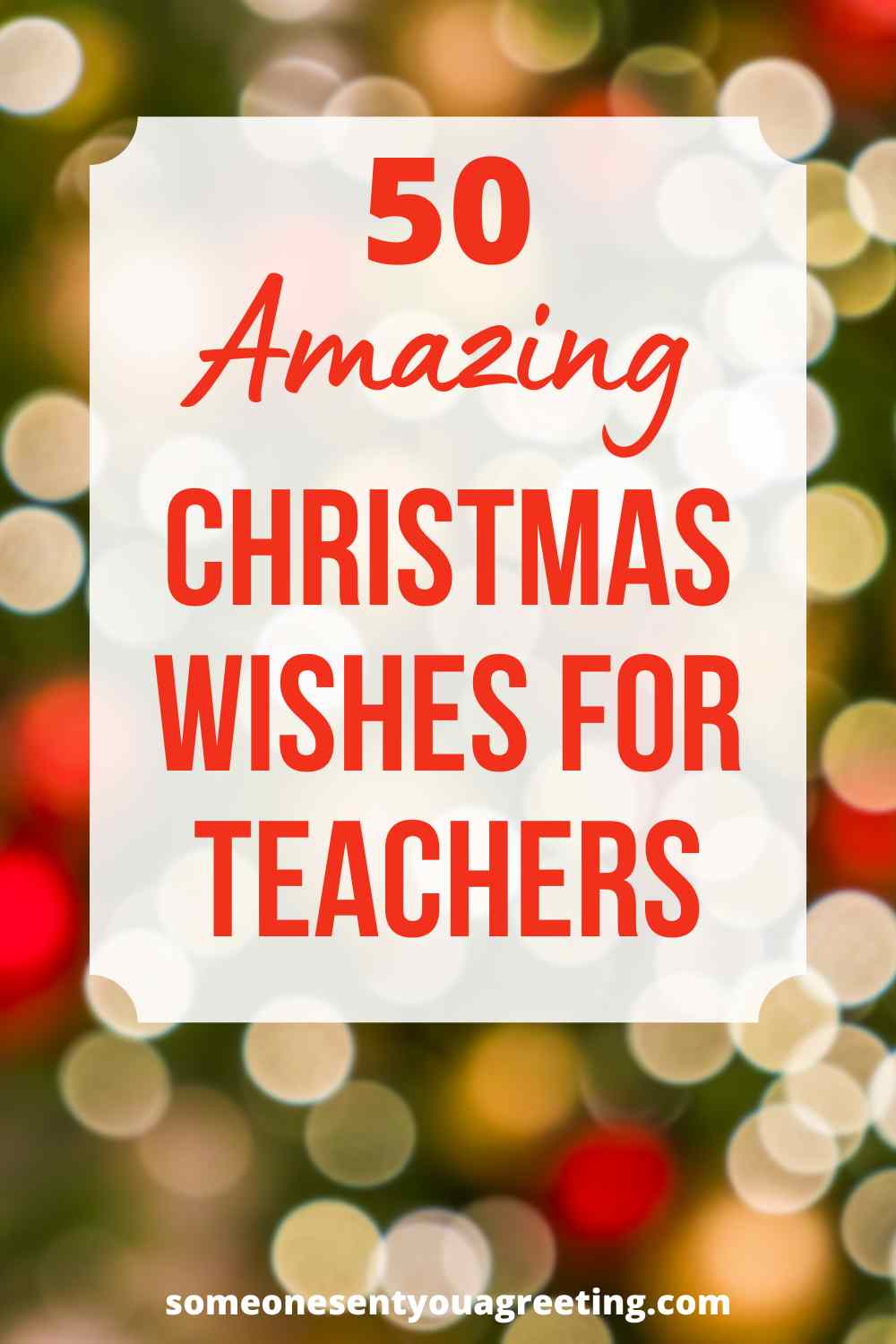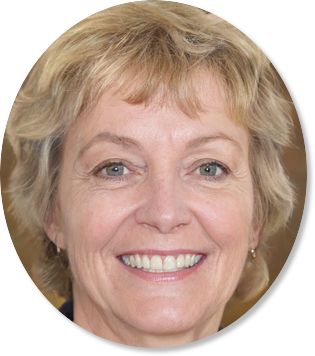 Sally Gibson is the founder of Someone Sent you a Greeting, a holiday/celebration website. Sally's writing work has been mentioned in Woman's World, Yahoo, Women's Health, MSN and more. If you have any questions get in contact with one of the team via the about page.