A heart attack is an incredibly serious medical emergency. Thankfully it isn't always fatal. But sadly heart attacks are common, and so if you know someone that has had one you may be wanting to send them a get well soon message.
Knowing what to say to someone to wish them well after such a health scare is difficult. You want to be positive and remain upbeat but not make light of how serious it is.
If you aren't sure what to say or write in a get well message for someone who had a heart attack then use these example get well soon wishes as guidance. You can use them as a starting point, change them to fit your situation or just as they are.
Get Well Wishes for a Heart Attack
I'm so sorry you aren't well. I hope things improve soon. Just take it easy and rest for the time being
I'm praying that you begin to get your strength back and feel bette again soon
I hope that you receive some good news from your doctors soon and can start getting back to normal. Sending my love
I was so worried about losing you. I'm delighted to hear you're on the mend though and hope you're feeling back to full health very soon
You have the biggest heart in the world and I just know you'll get through this. Wishing the speediest of recoveries
You're no good without your heart, and I'm no good without you. So make sure you take care of your heart and get better soon
If I could know that I would give you my heart. Sending my love and best for your recovery
I'm praying that you find the strength to get over all your health issues. I'll always be thinking about you
May you take strength and comfort from the loved ones around you who will help you through this. Wishing you better health and better days ahead
I only hope you recover as fast as possible and you can see an end to such a terrible time. All my best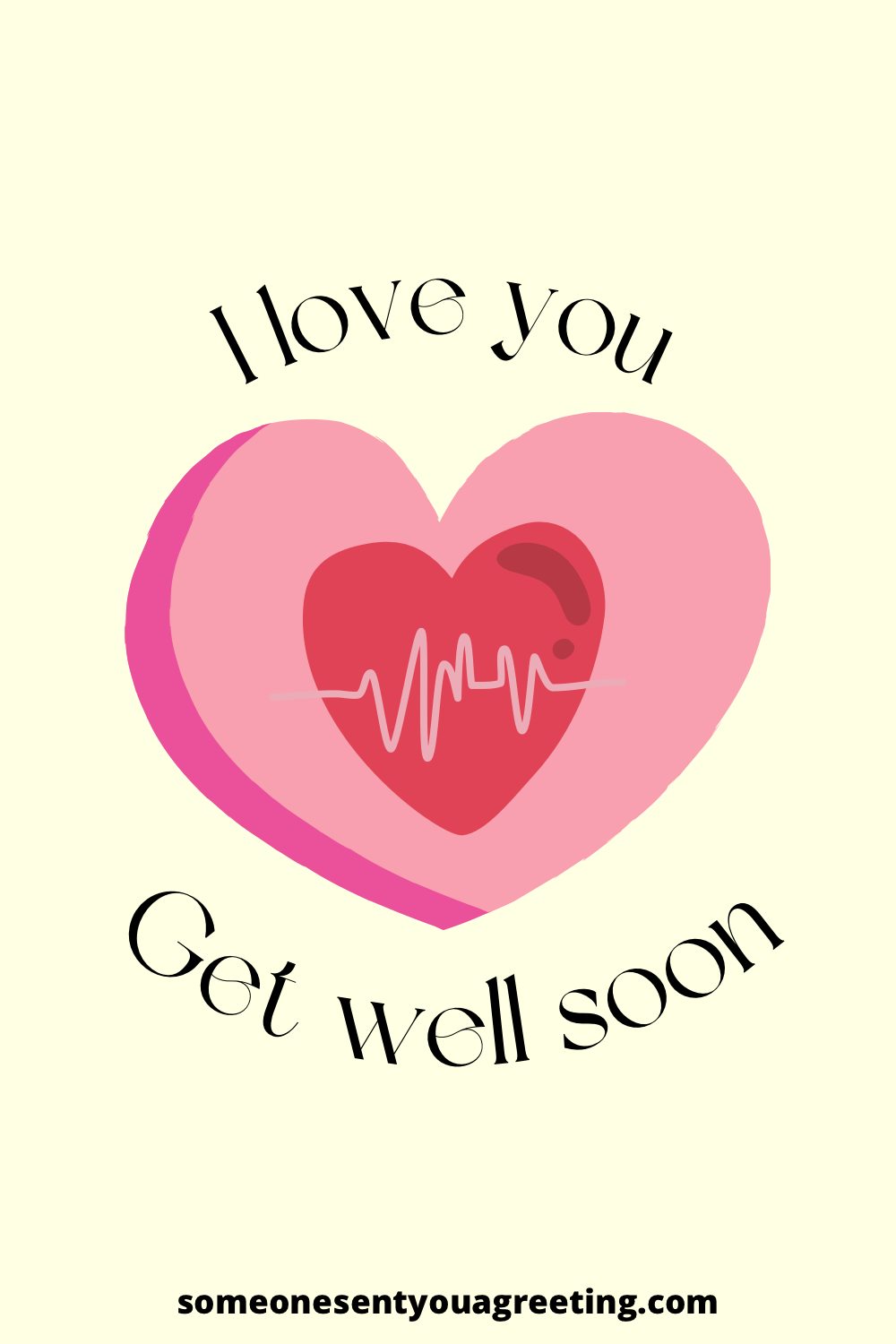 SEE MORE: Get Well Wishes for After Surgery
Get Well Messages for After a Heart Attack
I can't imagine how frightening it must have been. I'm just so glad you're getting better
You've been through such a worrying time, I hope you can now just focus on getting well again and returning to normal. All my love
You are so strong and you've proved it by getting through this heart attack. The road might be long but you can see the end and can look forward to getting back to normality again. Hoping you feel better soon
We are thinking and praying for you to continue your recovery as well as it's been going and we look forward to seeing you very soon
You are as strong as an ox and no heart attack will stop you! I know you will bounce back and be up and raring to go in no time
Take all the time you need, rest as the doctors say and you can be confident of feeling bette very soon. With love
We all miss you at work and hope you are doing well. Sending our love and wishing you the speediest recovery so we see you back in the office soon
You gave us such a scare. But we were so relieved to hear you're making a recovery and you are always in our thoughts. Get better soon my friend
Sending hopeful prayers for your full and quick recovery. Please know I'm always here for you
May the love of family and friends help you find the strength to get through this incredibly difficult moment. Hoping you feel better soon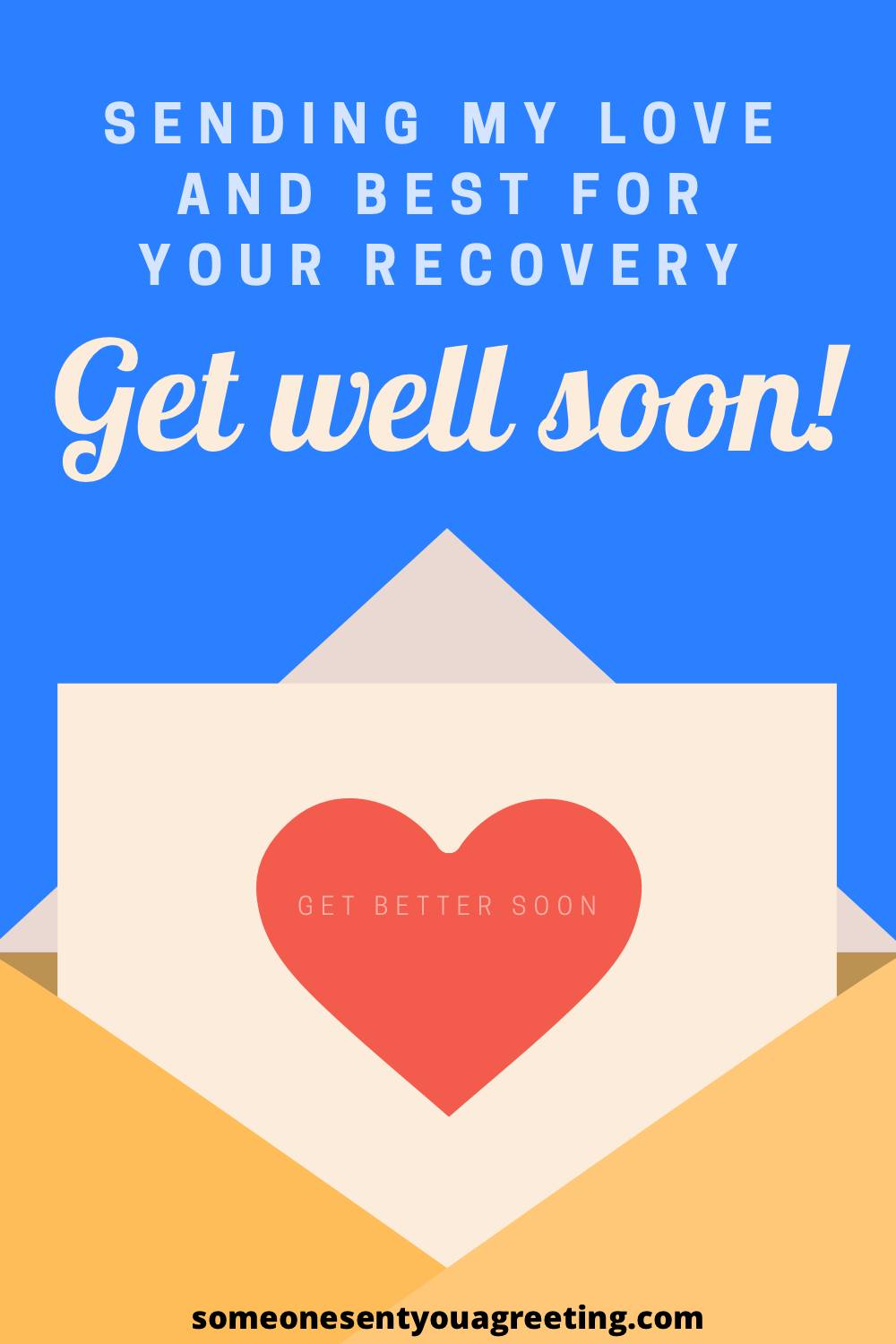 SEE MORE: Get Well Messages for a Friend
Funny Get Well Messages for a Heart Attack
I'm so sorry you're not feeling well… and that you had to eat hospital food!
I 'heart' you and your heart. Please 'heart' your heart, and get well soon
If you wanted to get off work there are easier ways than this!
Take as long as you need to recover. All your work will be here whenever you are ready to return. It will just be piled up extremely high on your desk
Lying in bed for days on end gives you the chance to reflect on what's important in life.. not to mention count little cracks in the ceiling
Try not to think of it as a hospital stay. Think of it as a spa package that includes meals, regular health evaluations and jello cubes
When I heard you had a heart attack, you nearly gave me a heart attack! Don't scare me like that. Just get well soon
Please get well soon. I can only be nice to you for so long!
Getting back to full health is the easy part.. it's getting back to work that's tough! Feel better soon
Wishing you a quick and complete recovery… mainly because I can't be bothered to come to the hospital for a second time!
SEE MORE: Hilarious Get Well Wishes and Messages
Heart attacks are terrifying and very serious. Thankfully many people make full recoveries after them.
But whilst they are recovering they will appreciate the kind words they receive from those close to them. So reach out with one of these get well messages and wish someone a speedy recovery after a heart attack.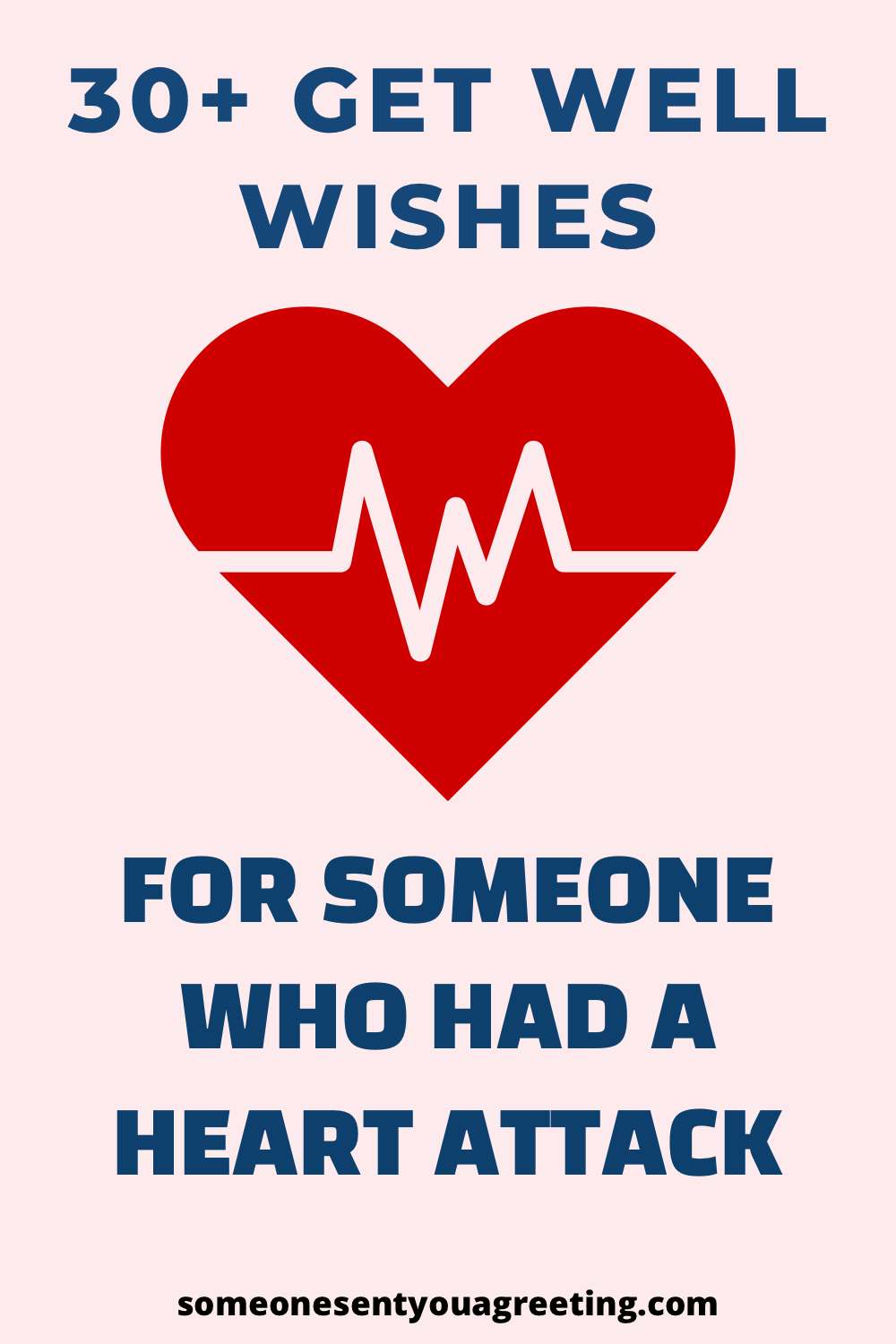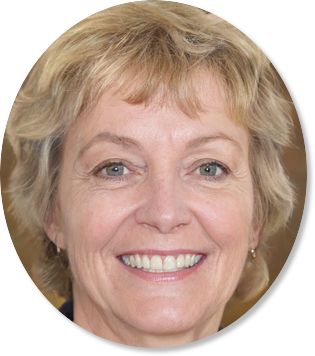 Sally Gibson is the founder of Someone Sent you a Greeting, a holiday/celebration website. Sally's writing work has been mentioned in Woman's World, Yahoo, Women's Health, MSN and more. If you have any questions get in contact with one of the team via the about page.