An anniversary is such a special day. Celebrating the enduring love and strength of a happy couple is bound to bring a smile to most people's faces. And when it comes to a cousins anniversary it's no different.
Even though you may not be that close to your cousin, or even see them that often, you're still going to want to wish them a happy anniversary.
But it can be tricky knowing what to say to perfectly sum up how you're feeling.
So if you're struggling the anniversary wishes and messages below should help you to say just how happy you are to your cousin on such a big day.
Anniversary Wishes for Cousin
Congratulations on your anniversary! Sending my best wishes for a great day
You make such a wonderful couple, I'm delighted to be able to wish you a happy anniversary
I knew from the moment I saw the two of you together that you would last forever. Happy anniversary to my one and only cousin and his wife
You are true love in it's perfect form. Best wishes for a wonderful anniversary
Congratulations to my cousin and partner on your anniversary. All those years of happiness and not a sign that it's going to fade!
Happy anniversary cuz! Heres to you having a lovely day and remembering all the best times from your marriage
Congratulations and my best wishes on your anniversary. You exemplify a truly happy marriage
After all these years you're still as strong as ever. Congratulations on your anniversary and all my love for a brilliant day
Not all marriages last the test of time and yet here you are after so many happy years celebrating a huge anniversary. I wish you both so much love and happiness
My congratulations and biggest wishes for getting to such a big milestone. Happy anniversary my baby cousin
Hope you have a top day cousin and enjoy Your anniversary to it's fullest. My best wishes
We don't see each other as much as I'd like but here's to your anniversary. Wishing you a great day and sending my love
Enjoy your day with your partner, as that's what it is. Happy anniversary to my favorite cousin
I think we're all bit jealous when we see how many years of happiness you have had together. It's a testament to your love. Congratulations
I hope you make lots of new and amazing memories today, the sort of ones you will look back on in years to come and smile about. My best wishes for your anniversary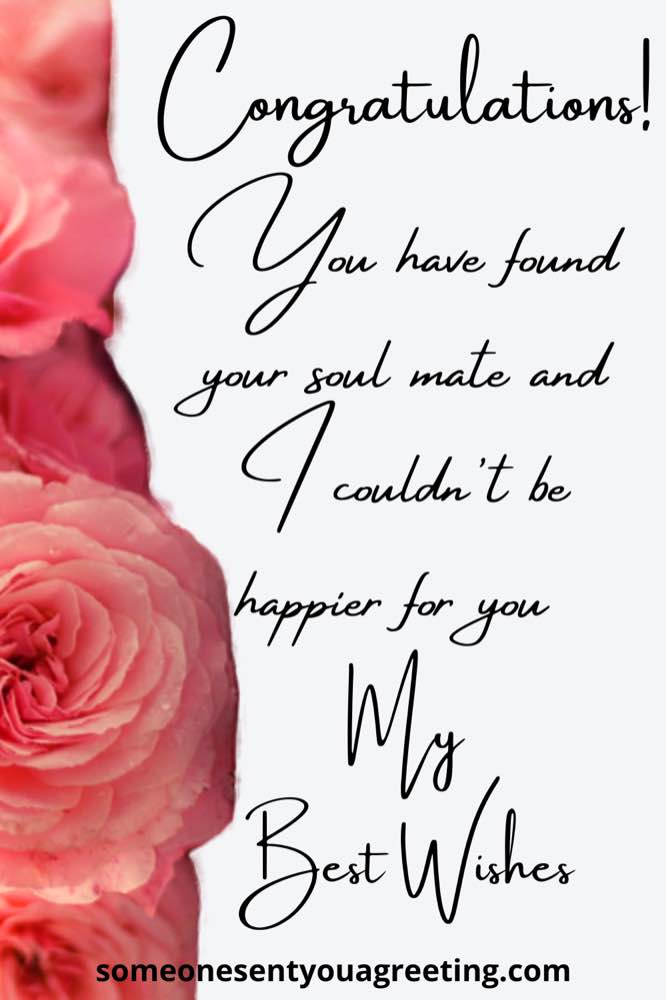 SEE MORE: 7 Year Anniversary Quotes
Happy Anniversary to Cousin and their Wife
To my cousin and his wife, have a wonderful anniversary and I look forward to catching up with you both really soon
Congratulations to you and your wife. After ______ years of love together it's still clear to see how much you care for each other. Enjoy your anniversary
Seeing you together proves you were made for one another. Happy anniversary to my cousin and his wife
Congratulations to my amazing cousin and wife. You are celebrating ______ years together today and I just know you will have a really magical day
My only hope is that a day will come where I find a love that is similar to yours. Congratulations cousin
To my darling cousin and wife, you are each other's world and I am delighted to see you mark another year together. Congratulations
Dear cousin, congratulations on a wonderful anniversary. Wishing you a fantastic day and many more years together
Congratulations on your reaching such a big anniversary. Seeing the love you clearly have for each other is both inspiring and heartwarming. I hope you enjoy your anniversary immensely
Congratulations to my cousin and his lovely wife. Have a happy anniversary!
You have found a love as true and real as there could possibly be. Today celebrates that love. Congratulations and have a brilliant anniversary
Happy Anniversary to Cousin and their Husband
Sending all my biggest hugs and wishes to you both on your anniversary. You make each other so happy it's no surprise to see you reaching an anniversary like this. Congratulations!
To my younger cousin – you and your wife have been fortunate enough to find that one perfect person, their soulmate. Congratulations on your anniversary and all the years you've spent together
You are so lucky to have a wife that will put up with you for all these years! Congratulations to my cousin and his long suffering wife!
You are blessed cousin to have someone as special as your wife by your side. Never forget that it under appreciate her. Happy anniversary
Happy anniversary to my cousin who fortune favored when he was fortunate enough to find a wife like you! Congratulations on all your time together
Happy wedding anniversary to my cousin and his lovely wife. Here's to you celebrating many more anniversaries
Marrying you was the best decision my cousin ever made! You have brought him a happiness I'm sure he never could have dreamed of. Happy anniversary
You are the perfect couple and an inspiration to so many. All the years you've spent by one another's side shows just how string your bond is. My best wishes in this great day
Congratulations to you and your loving wife, cousin. Enjoy your anniversary and use it to remember why you fell in love all over again
Happy anniversary cousin. You were lucky to find such an incredible partner and now you have what we all want – a soulmate who's love will be with you forever. Never take that for granted. Congratulations on your anniversary
We hope these cousin anniversary wishes will have helped you to wish your cousin a truly happy anniversary.
Take the time and make a little effort to let them know how pleased you are for them. It doesn't have to be anything too over the top – just a quick message is enough. But they will appreciate the fact you have thought of them on their anniversary.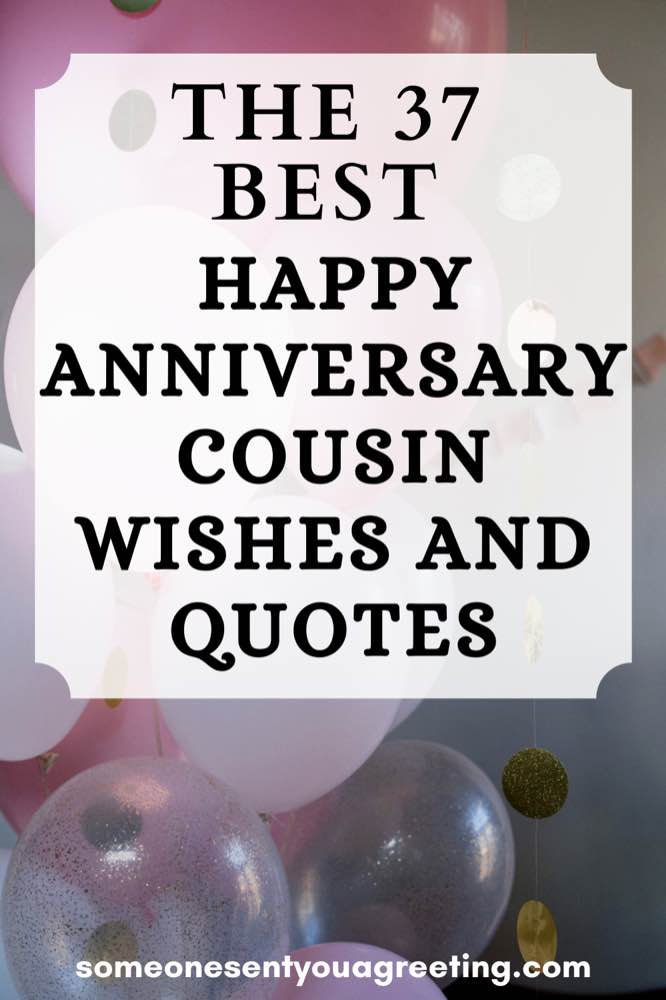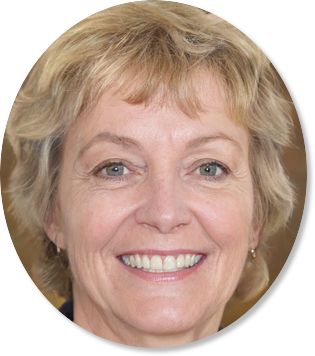 Sally Gibson is the founder of Someone Sent you a Greeting, a holiday/celebration website. Sally's writing work has been mentioned in Woman's World, Yahoo, Women's Health, MSN and more. If you have any questions get in contact with one of the team via the about page.