Are your friends celebrating an anniversary? If so then you're going to need some happy anniversary wishes for friends. It can be tricky to know what to say in a message or card.
Well if you're struggling then keep reading as we're here to help.
An anniversary is a time for celebrating. It's a reminder of the love two people have for one another and the day they expressed it.
So when it's your friends celebrating their anniversary you're going to want to really wish them a great day and tell them how happy you are for them.
But knowing what to say and how to properly express yourself, be it in a card or in person, is tough. For many of us those sorts of words or sentiments don't come easily.
So if you're having a hard time coming up with a sweet message for your friends anniversary or touching words to show how much you care then these example anniversary wishes below should help.
Top Anniversary Wishes for Friends
Happy anniversary to two of the most perfect people to have ever found each other. Have a great day!
Wishing you both a wonderful anniversary and many more years of happiness together
Congratulations on your anniversary! You really are a match made in heaven
I've known you both for so long and every year I see you grow even closer and your bond get stronger. Happy anniversary
I've said it so many times – you are an amazing couple. And all the years you've been together prove it. Happy anniversary to my friends
Nothing demonstrates true love better than you two. Here's to that love lasting for many, many more years
Wishing you all the best for your anniversary and another happy year together
May every year that passes as husband and wife bring you even more joy and happiness. Happy anniversary to you both
It's a pleasure to celebrate another year of my true friends enjoying their lives together. Congratulations
The strength of your love and marriage is clear for all to see. On your anniversary I am delighted to wish you all the best for a lifetime of happiness
Sending my love and hugs to you on your anniversary. You guys are so special to me and I am so happy to see you enjoying another year together
Congratulations to my amazing friends on your anniversary. You two mean the world to me and seeing you enjoy such a happy life with each other is a joy I can't describe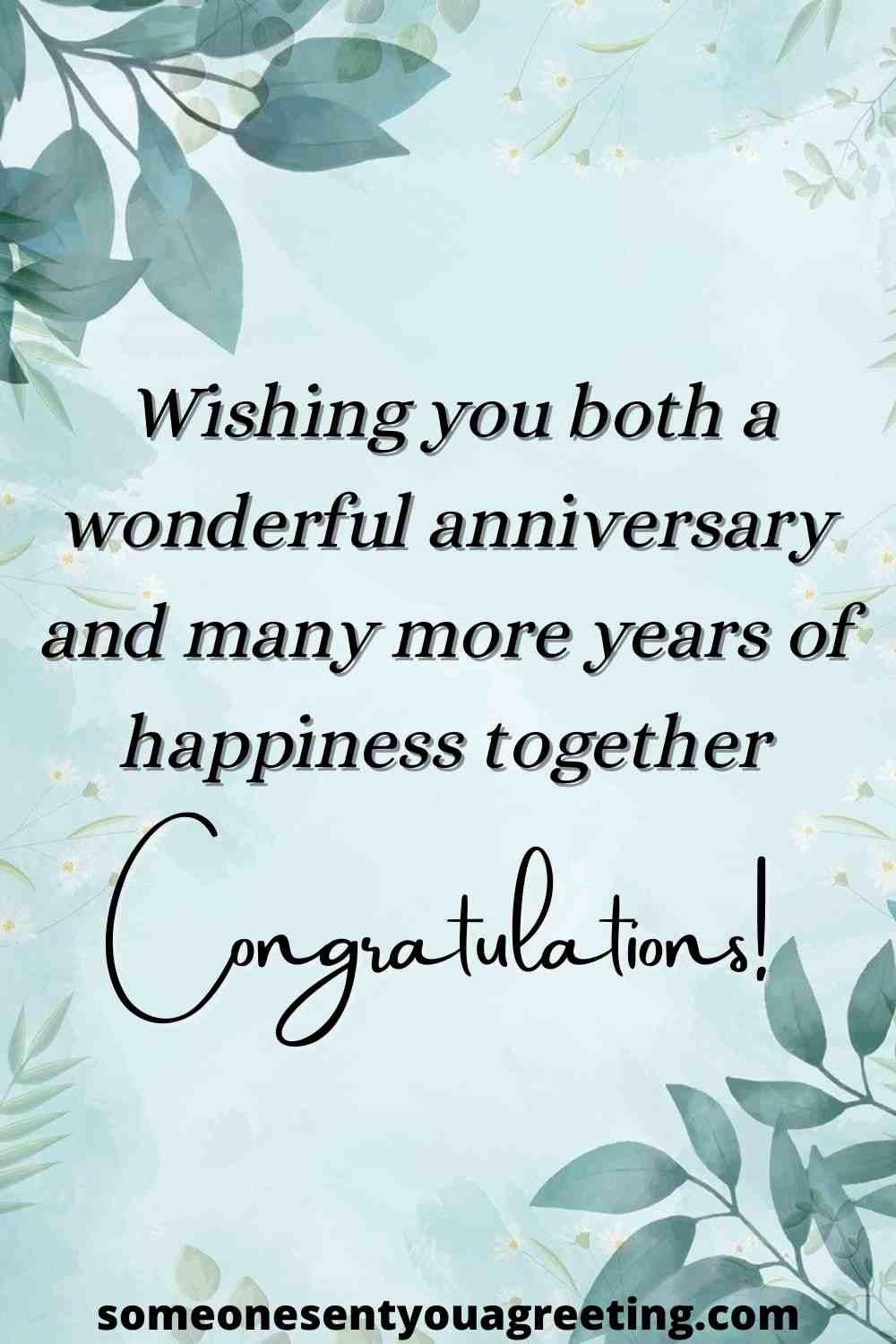 Anniversary Wishes for Best Friend
Wish your best friend a happy anniversary with these sweet and touching messages.
Happy anniversary to my bestie! It's such a joy to see you so in love. Here's to your continued happiness
To my best friend, have a wonderful anniversary and enjoy all the celebrations
Sending my love and wishes to the best friend anyone could have. I hope you have an amazing anniversary
May you be blessed with only happiness and your love continue to grow as each year passed. Happy anniversary
It's such a delight to see my best friend enjoy married life with the person they love. I am overjoyed to wish you a happy anniversary
Congratulations to my one and only best friend. May your anniversary be a day of happiness and love
My wish on your anniversary is for you both to spend a lifetime together enjoying the happiness your love has brought you
You make a truly wonderful couple. Happy anniversary my friend
Congratulations on your anniversary best friend! I know how happy you are so just wanted to say here's to many more of them!
My most heartfelt wishes to a my best friend and his/her partner. You're a fantastic couple, have a great anniversary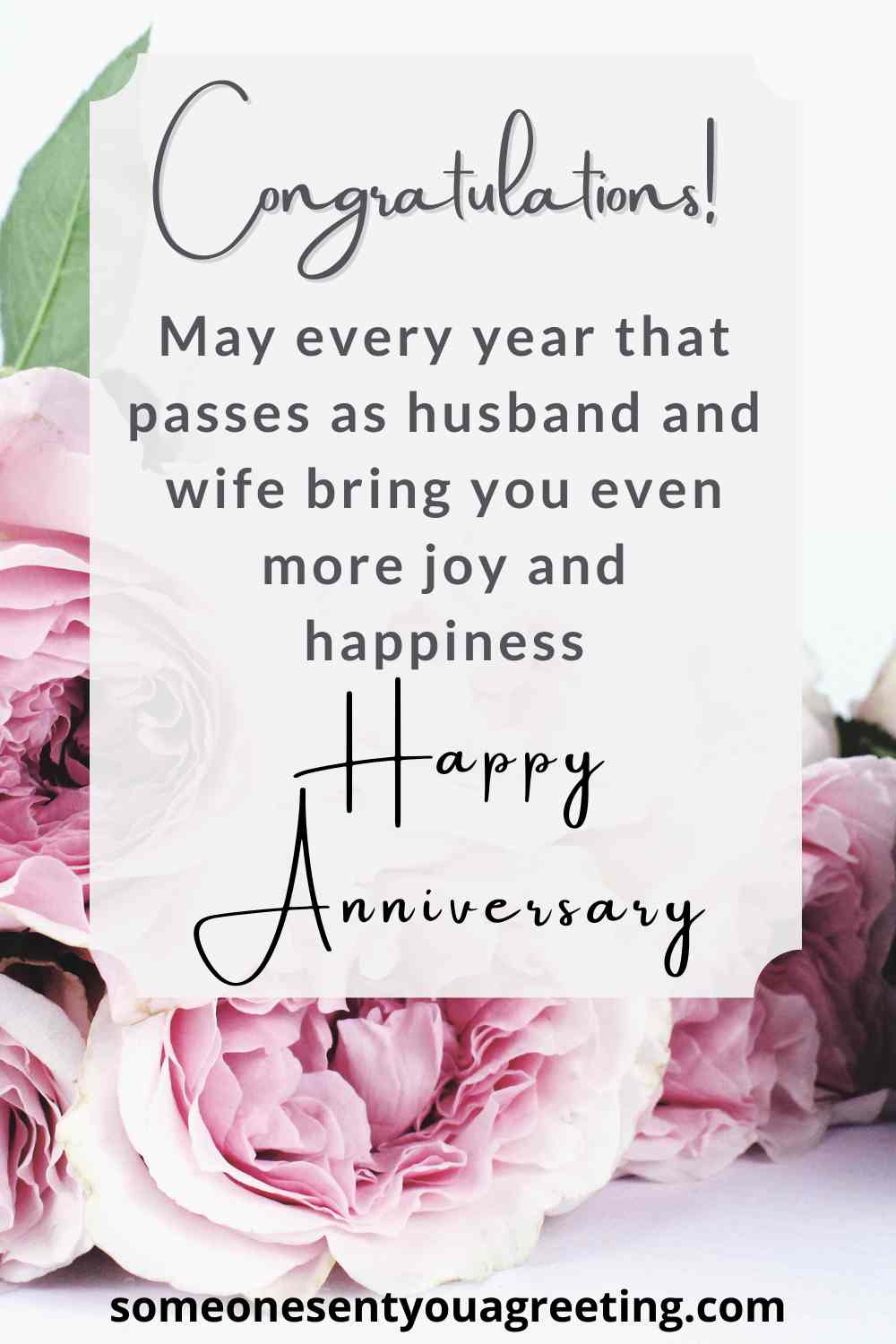 Inspirational Anniversary Quotes for Friends
Use one of these inspirational quotes to show a couple the true meaning of love on their anniversary.
"An anniversary is not divided into mere hours of a day but measured in each moment when two never stop being one" – Byron Pulsifer
"Celebrate today, remember tommorrow and may your love for each other continue to grow with each year in the future" – Theodore W. Higginsworth
"The secret to having a good marriage is to understand that marriage must be total, it must be permanent and it must be equal" – Frank Pittman
"Life is a journey, and love is what makes that journey worthwhile" – Unknown
"Let anniversaries come and let anniversaries go, But may your happiness continue on forever" – Unknown
"There is no end to a wedding anniversary when love is always full and growing each and every day" – Byron Pulsifer
"Chains do not hold a marriage together. It is threads, hundreds of tiny threads, which sew people together through the years" – Simone Signoret
"There is no more lovely, friendly and charming relationship, communion or company than a good marriage" – Martin Luther
"The best love is the kind that awakens the soul; that makes us reach for more, that plants the fire in our hearts and brings peace to our minds" – Nicholas Sparks
"The couples that are 'meant to be' are the ones who go through everything that is meant to tear them apart and come out even stronger than they were before" –
Unknown
SEE MORE: 7 Year Anniversary Quotes
Funny Anniversary Messages for Friends
Anniversaries don't always to be serious. Love should involve fun and laughter, so try one of these funny messages.
"A wedding anniversary is the celebration of love, trust, partnership, tolerance and tenacity. The order varies for any given year" – Paul Sweeney
"A wedding band is the smallest handcuff ever made, I'm glad I chose my cellmate wisely" – Author Unknown
"A successful marriage requires falling in love many times, always with the same person" – Mignon McLaughlin
"It's so great to find that one special person you want to annoy for the rest of your life" – Rita Rudner
"For marriage to be a success, every woman and every man should have her and his own bathroom. The end" – Catherine Zeta-Jones
"Sometimes I wonder how you put up with me. Then I remember, oh, I put up with you, so we're even" – Unknown
"When someone is murdered, the police investigate the spouse first. That tells you everything you need to know about marriage" – Katherine Hepburn
"Unless you want to forget about your marriage, it's a good idea to remember your anniversary" – Melanie White
"A good marriage is like a casserole – only those responsible for it really knows what goes in it" – Unknown
"Wedding anniversaries are a time when men pause and reflect on what it was they did before they were married: anything they wanted to" – Unknown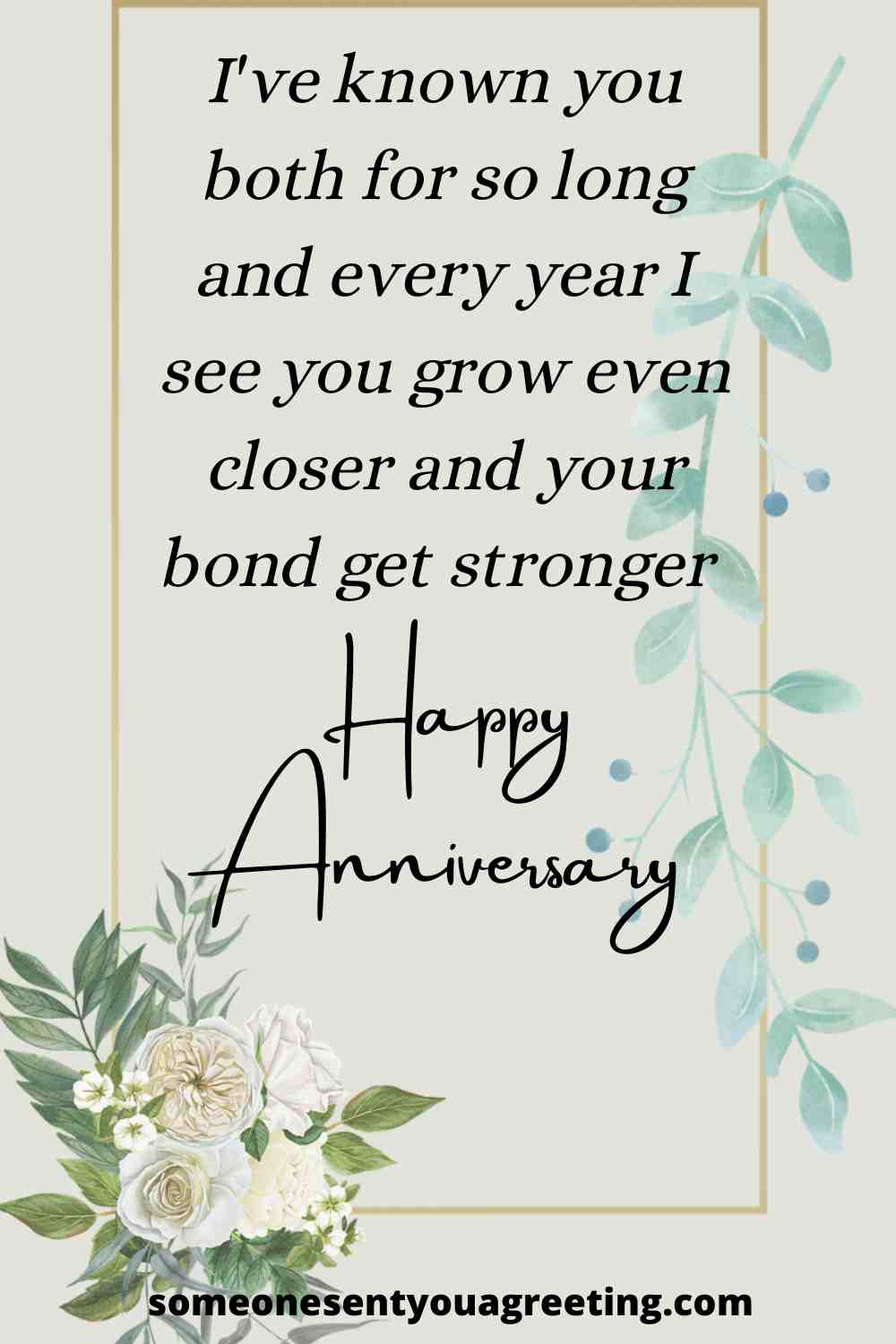 1st Anniversary Quotes for Friends
Happy 1st anniversary to my great friends. I know this is just the start of so many more
Congratulations on your 1st anniversary. Here's to decades of love and happiness for you both
So happy to see you guys reaching your first anniversary. Let's party and enjoy the big day!
A 1st anniversary is a big milestone and one that deserves to be celebrated. I'm really happy for you both and know this is the beginning of such a wonderful life together
Wishing two of my closest friends a brilliant first anniversary. You are the epitome of love and have many years ahead of you to look forward to
10th Anniversary Quotes for Friends
Congratulations to two of the best friends I'll ever have. To reach 10 years as man and wife is amazing and I'm so pleased for you
10 years of marriage and you're still as strong as ever. Happy anniversary to a great couple who I'm proud to call my friends
Happy 10th anniversary and all my best wishes for an awesome day
You're more than just great friends, you're like family to me. And so on your 10th anniversary I'm delighted to wish you all the best for even more happy years to come
Congrats and best for 10 glorious years together!
20th Anniversary Quotes for Friends
You're two of my closest friends but it's plain to see your each other's best friends. 20 years of happiness together and it's my pleasure to wish you a happy anniversary
All the best for a brilliant 20th anniversary from your friends
Wishing you an amazing anniversary and hoping that you get to make some memories you can treasure forever
Wishing you a fantastic 20th anniversary and knowing that you will have many, many more happy years together
Sending my best wishes to you, my friends, on your diamond 20th anniversary
30th Anniversary Quotes for Friends
Through ups and downs you have remained as strong as ever. Congratulations and happy 30th anniversary
Congratulations and hugs hugs for your 30th anniversary! I'm so happy you both
Best wishes for your 30th anniversary. You deserve lots of fuss and attention on your big day
After 30 years you are a fantastic example of what a happy marriage like like. Congratulations and my best wishes for your anniversary
Happy 30th anniversary. Here's to you having a great and memorable day. Enjoy it!
40th Anniversary Quotes for Friends
Congratulations on your 40th anniversary! I hope you have a lovely day and enjoy the celebrations
40 years together is amazing and a very special moment. You were made for each other and can look forward to another 40 more
Having seen your love flourish I can say without any doubt that you have a near perfect marriage. 40 years together proves it! Happy anniversary
Congratulations on a really incredible anniversary. Forty years of love and you show no signs of anything other than more years to come
40th anniversary! Congratulations to my pals on your having put up with each other for 40 long years!
50th Anniversary Quotes for Friends
Reaching 50 years together is truly a huge achievement and I'm so happy to be able to witness a true love like yours. Congratulations!
I'm in awe of your love and commitment. 50 years of marriage is amazing and you deserve all the congratulations and best wishes today
It's hard to believe it's been 50 years! The time has just flown by, but what's in no doubt is how strong your love is. Congratulations on your anniversary
Even after 50 years it's clear to see you are both just as in love with one another as the first year. Congratulations
You should be so proud of reaching such a milestone like 50 years together. Congratulations and all my best wishes
We hope these anniversary wishes for friends will have helped you show those people you care about most just how happy you are to see them celebrating their anniversary.
Whilst you might be unsure of what to say or how to say it your friends will really appreciate any gesture. So try to find a few words and remember that even the smallest effort will be warmly received.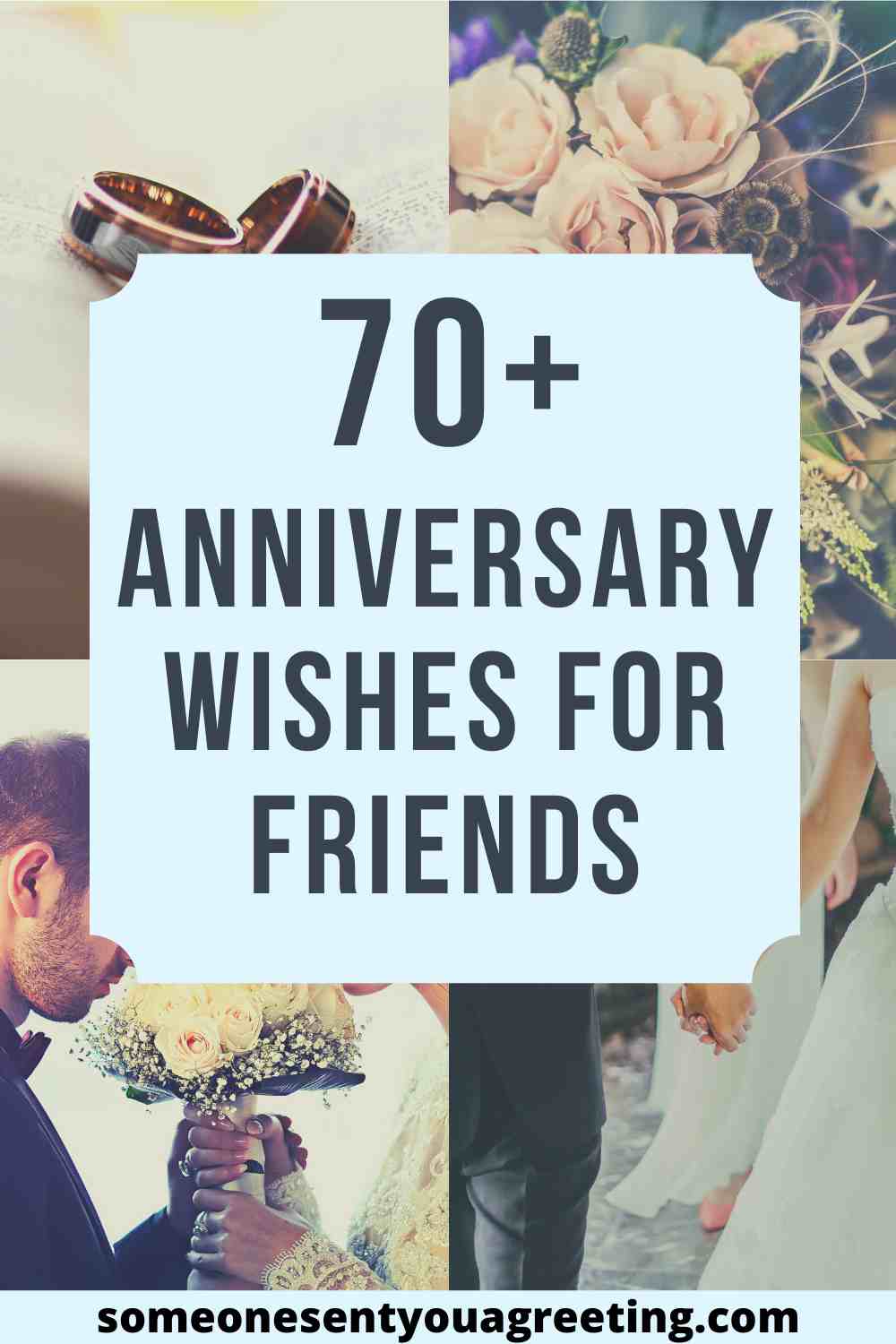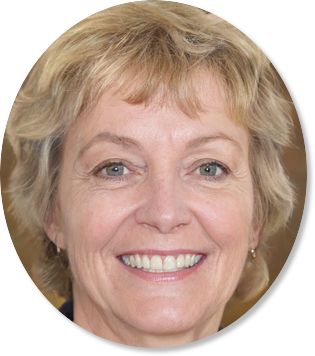 Sally Gibson is the founder of Someone Sent you a Greeting, a holiday/celebration website. Sally's writing work has been mentioned in Woman's World, Yahoo, Women's Health, MSN and more. If you have any questions get in contact with one of the team via the about page.