When a friend reaches retirement age it's always kind to acknowledge the amazing career they've had. Sending them happy retirement wishes is the least you can do to congratulate them on their achievements.
A touching and thoughtful retirement message to a friend that shows how happy for them you are will be a lovely way for them to start their new phase of life. And knowing your friends are rooting for you is always welcome
So if you aren't sure what to say to a friend when they retire then the example retirement wishes and messages below should help you to find the ideal words.
Retirement Wishes for Friends
To one of my best friends, have a wonderful retirement!
Here's to you enjoying a very well deserved retirement! I'm looking forward to us hitting the driving range together
I'm happy you're retiring because you have earned it, but I'm also happy because we'll get to spend a lot more time together!
After a long and productive career there are very people who deserve to retire more than you do. I hope you work just as hard at relaxing as you have in your long career!
To a good friend – have a great retirement with lots of fun and relaxing
I'm really happy for you and that retirement will give you the chance to slow down and enjoy the fruits of your labor. Happy retirement
You've made it to retirement! Enjoy all the freedom that comes with it. We'll get together soon, I promise
Congratulations pal, hope your retirement is everything you've dreamed about
Best wishes to my good friend. I know you're going to have a fantastic retirement
May you find happiness and enjoyment in this new chapter of your life. Happy retirement!
Wishing you a retirement that is surrounded by the ones you love and lets you enjoy every moment with them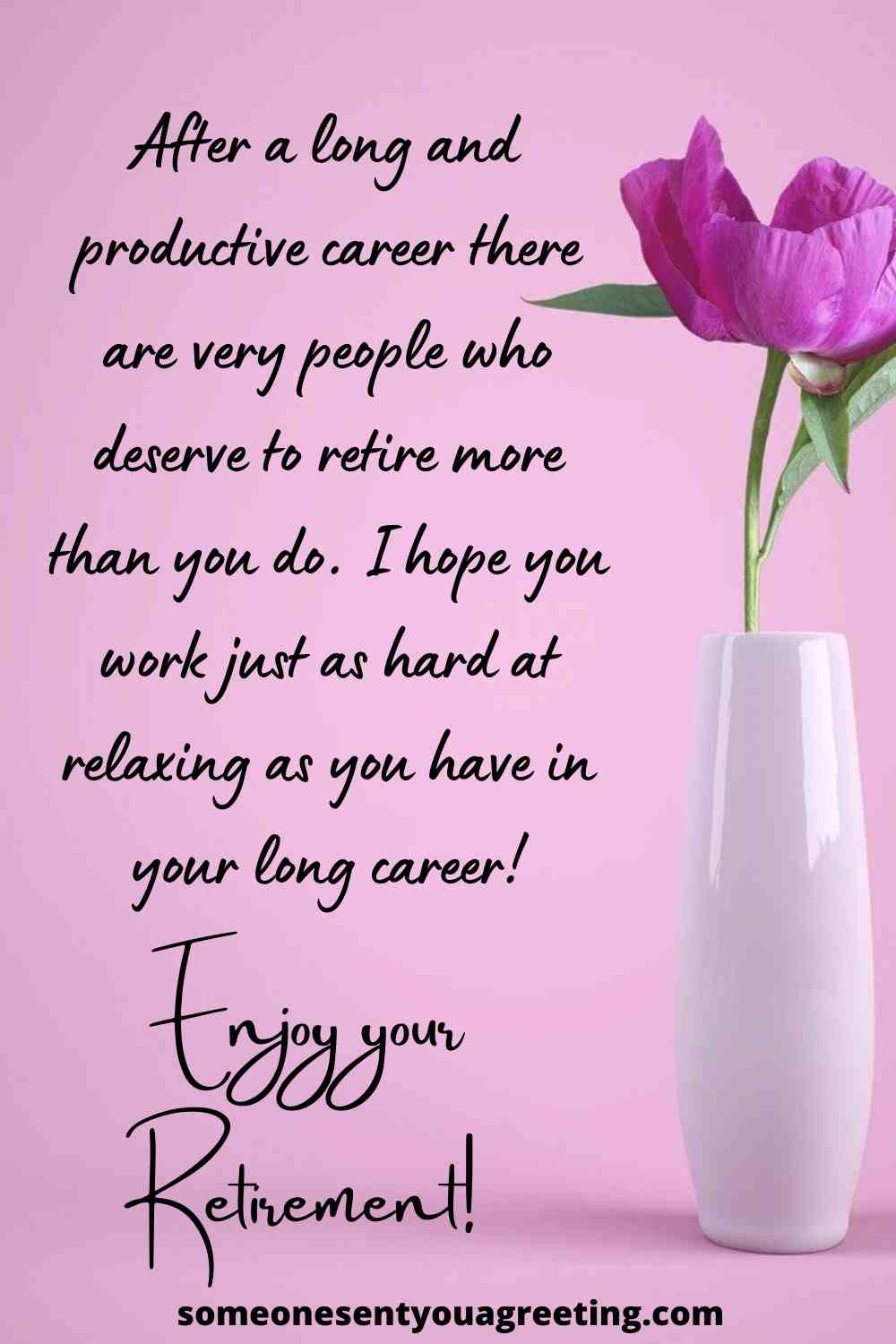 SEE MORE: Retirement Wishes for Coworkers and Colleagues
Retirement Farewell Messages for a Friend
Farewell to one of the best colleagues and friends I've had. I hope you enjoy your retirement and we get to see each other again real soon
Farewell and good luck! Your retirement will no doubt have some new changes but you can rest assures knowing I will be right here to face and enjoy them with you
Congratulations and farewell! Wishing you the best retirement you could possibly have
Farewell my dearest friend. I'm sure retiring will be great but if you ever get bored, I'm only a phone call away!
Congratulations on your retirement! You've earned it my friend. You now need to make sure you stay away from anything work related and only enjoy the fun and relaxing things in life
This is just a quick message to say farewell and best of luck as you retire. You've been such a great friend I'm going to be sad to see you leaving work. But I hope you have a wonderful time and enjoy all that retirement brings you
Happy retirement and farewell old friend. I'm always right here for you and willing to drop everything if there's anything you need
Happy retirement mate. Farewell, take it easy and enjoy the peace
Farewell my friend. All your hard work means it's now time to rest and take a break. I hope you really enjoy your retirement and everything it brings
I'm really going to miss working with you. We've become great friends and your retirement means having to say farewell for now. But I know you're going to have a wonderful retired life and I wanted to wish you all the best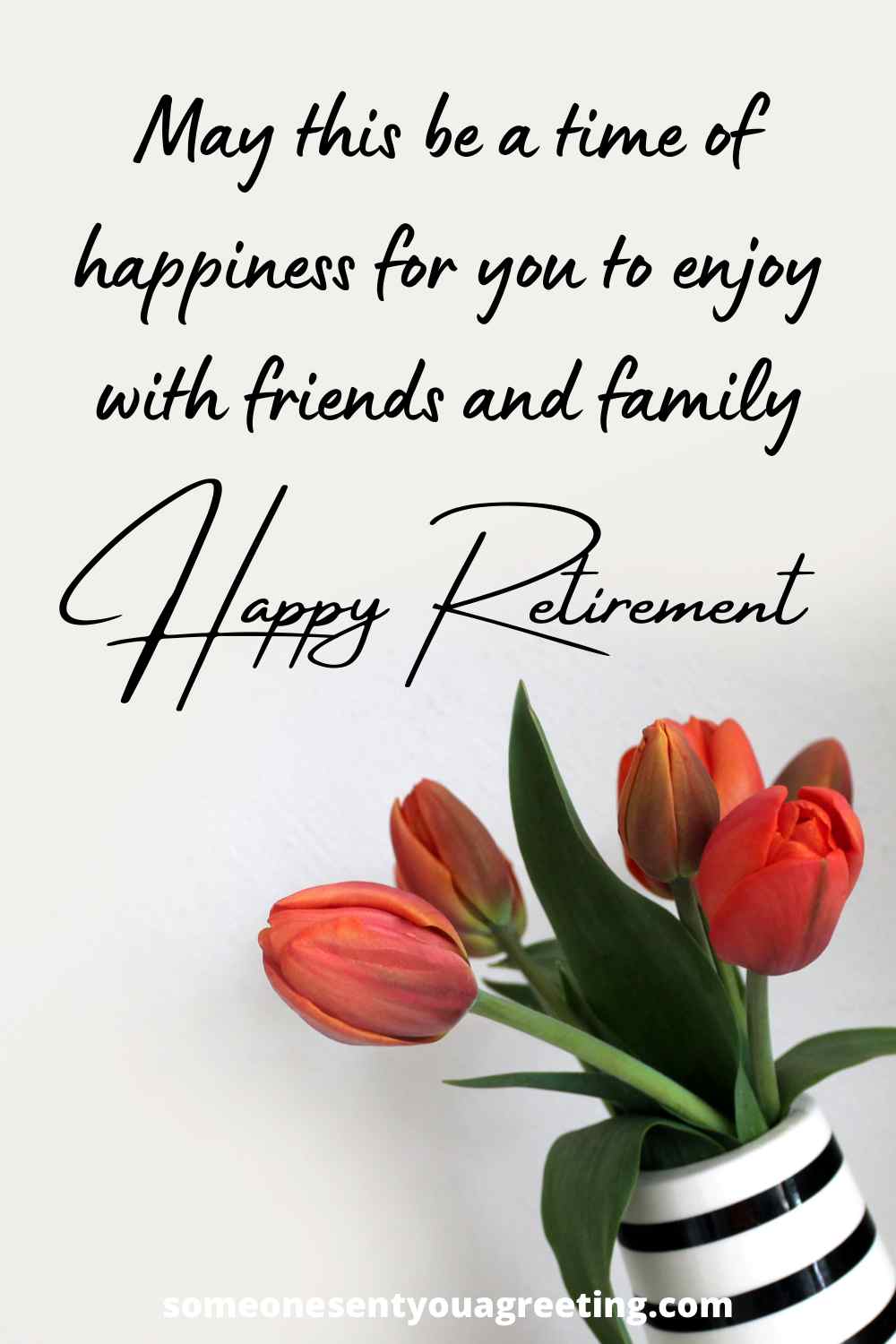 SEE MORE: 40+ Inspirational Retirement Quotes
Happy Retirement Wishes my Friend
I hope your retirement lives up to your expectations and is filled with kicking back and enjoying a well deserved rest!
You made it out alive! I'm delighted you're retiring with so many years left to be enjoyed. Happy retirement my friend
I know retirement has been on your mind and something you've been looking forward to so it's great to able to congratulate you on reaching it. I'm sure it will bring you some awesome new adventures!
May retirement and the next phase of your life bring you the time to do the things you love the most
As your friend I'm going to be right here to enjoy retirement with you. And now you get to do all those things you've been putting off but have wanted to do for so long. Happy retirement
Wishing you endless days of doing nothing but relaxing. That's what retirement is all about, right? Happy retirement buddy!
Happy retirement! I don't think anyone deserves to retire as much as you my friend. You've worked so hard and now you've got your reward
You can look forward to the fun beginning now! Happy retirement
Congratulations on your retirement! Wishing you good health and happiness as you start this exciting adventure. Happy retirement!
Congratulations and best wishes on your overdue retirement. After a lifetime of hard work it is richly deserved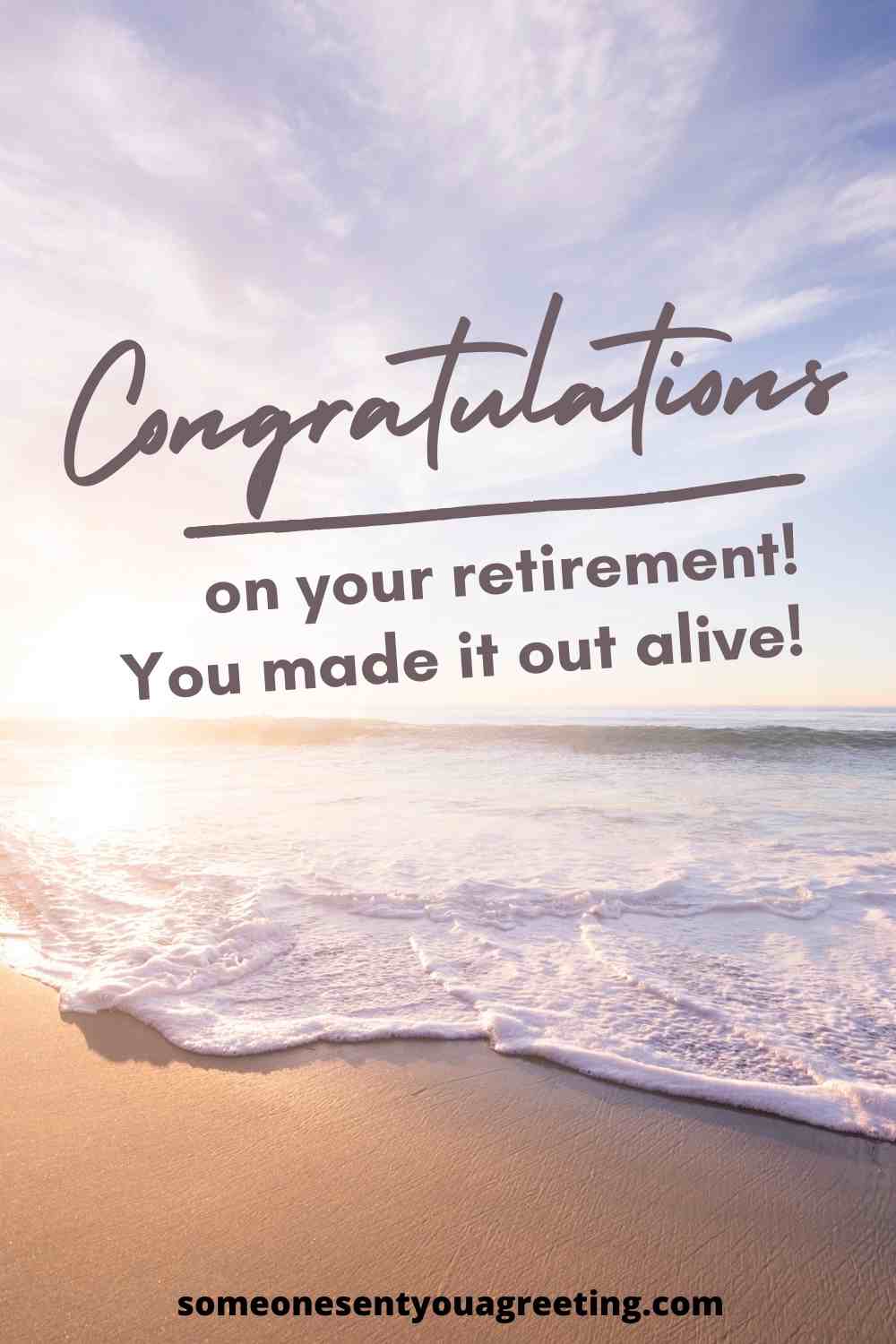 SEE MORE: 39 Retirement Cake Sayings
Funny Retirement Messages for Friend
With all the free time retiring brings you're going to be able to go fishing when you like, take up golf and just lie in all the time.. unless you want to trade places with a good friend like me!
The best part about retirement? You get to hang out with me all the time now!
What's that sound? Oh, it's your joints creaking that I can hear from here! Happy retirement to an old dinosaur!
Wishing you a happy, healthy (and wealthy!) retirement!
Retirement is the only time in life when it's actually okay to spend your entire life savings! Congratulations!
Sleeping all day, doing what you want, having no one to answer to… that doesn't sound amazing at all and I definitely don't wish I was retiring instead of you..
Welcome to the newest phase of your life, where every day is the weekend!
When you get tired of your two new best friends, the bed and living room recliner, remember to give your old friend a call!
When did we get so old! It's all down here from now, pal. Happy retirement!
Now your retired I'm going to be annoying you non stop. They'll be no escaping me!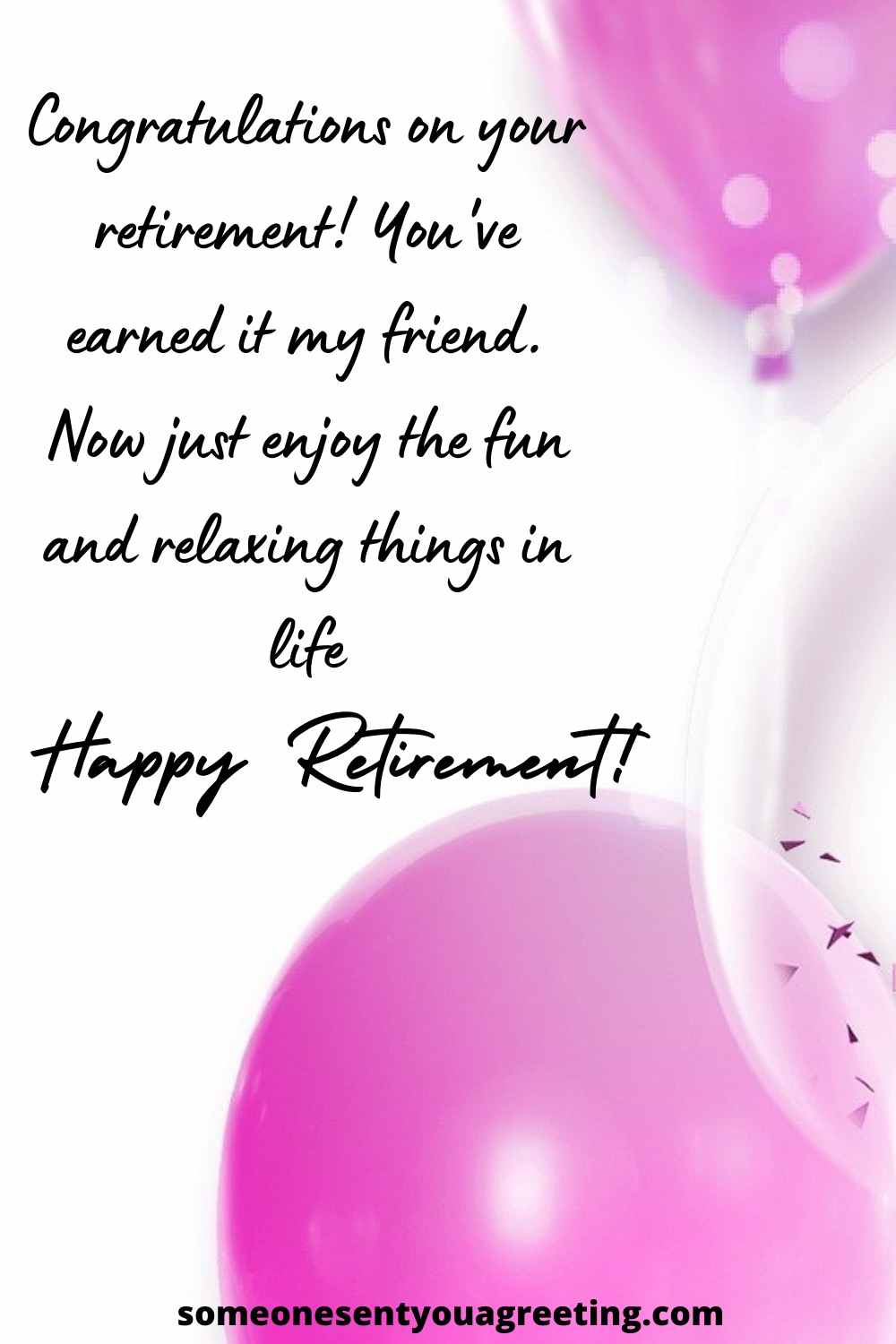 SEE MORE: Hilarious Retirement Messages and Quotes
Retirement Congratulations for Friends
It's hard to believe my best friend is retiring! To see how far we've both come is pretty amazing. Just look at us! Anyway, congratulations on your retirement buddy
It feels like only yesterday when we were just staring work. We were so young! But now you're retiring and even though we're not as young as we were retirement has so many exciting positives. I know you're going to love it! Happy retirement, buddy!
This may be the closing of a chapter on one part of your life but at the same time another is opening. Congratulations on your retirement and take everything that comes your way from it in your stride
I just know that now you're retired you're going to be getting up to so much mischief! Congratulations and my best wishes
Congrats buddy! Enjoy the fact you will never have to face another day of work or awful commute again
Congratulations on your retirement. If you get bored or have trouble filling your days then don't forget I'm always just a phone call away!
Congratulations are in order! We're going to celebrate with a huge party and help you take that step into retirement in style
Big hugs and congratulations as you retire. May this be a time of happiness for you to enjoy with friends and family
I will miss your warmth and humor. It will be sad on Monday without you there. Congratulations though and all the best for a very happy retirement
Congratulations and all the best for the future. I'm sure retirement will be a wonderful time for you
SEE MORE: 29 Military Retirement Quotes
Wishing your friend a happy retirement is a thoughtful gesture and one you should try to do. It doesn't take much effort to reach out with a few words of congratulations.
Hopefully these retirement messages for friends will have helped you to find the right words to let your friend know how happy you are for them as they take those first, big steps into retirement.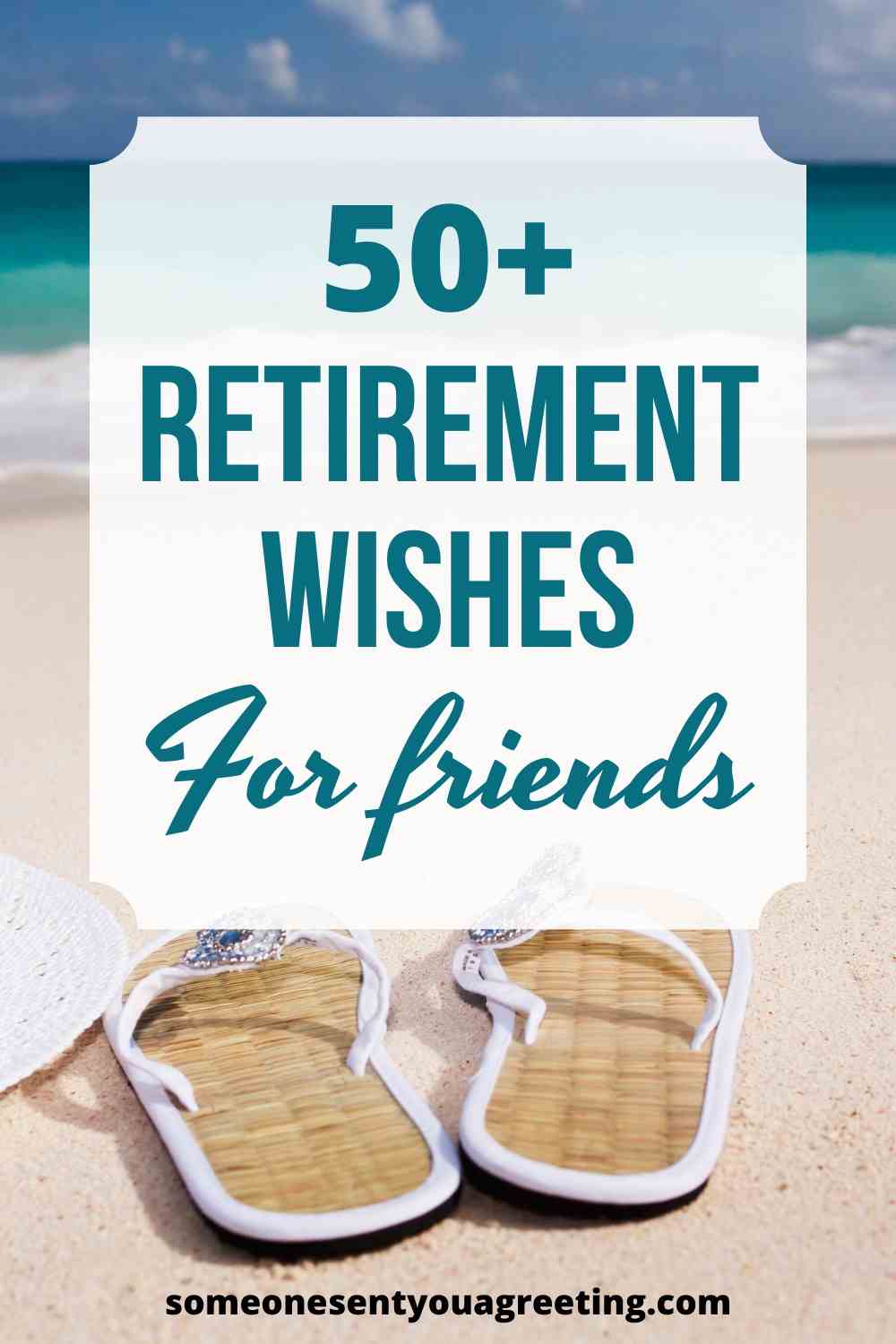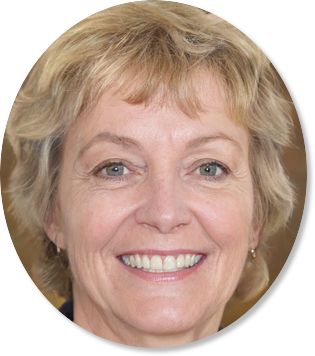 Sally Gibson is the founder of Someone Sent you a Greeting, a holiday/celebration website. Sally's writing work has been mentioned in Woman's World, Yahoo, Women's Health, MSN and more. If you have any questions get in contact with one of the team via the about page.