Your husband retiring is a really huge event. It's not only the end result of years of hard work but it means you will both have lots more free time together (you may not have retired yet but with your husband around you're likely to be spending much more time with each other)
So it's an exciting time. And it deserves special recognition. You should be letting your husband know just how happy you are for him and what his retirement means to you.
But what do you say to truly express how you feel. How do you let your husband know you're so pleased to see him retire?
Well if you're struggling then the example retirement messages for a husband below should help you to find the perfect words for celebrating your partners retirement.
Retirement Wishes for Husband
Happy retirement my wonderful husband! Time to enjoy some freedom and fun
I am so excited for the life we can now have. There's so many exciting opportunities on the horizon. Let's enjoy your retirement to its fullest
Here's to your future! May retirement be the beginning of a brand new chapter for you my husband
Happy retirement hubby! I can't wait to spend much more time with you
I've watched you work so hard over the years that you deserve a very happy retirement. Together we can make it the best time of our lives
To the most special and important man in the world, happy retirement. I love you more than words can say
All the hard work you have put in has paid off. You can now concentrate on enjoying your rest and relaxation. Congratulations my loving husband
Lets embrace your retirement and do everything we have dreamed of. Congratulations my darling husband and let's enjoy all the new adventures to come
I love you so much. Seeing my husband get to enjoy all the benefits of years of hard work is such a joy. Have a fantastic retirement
To my one and only – retiring means you're truly free. You can now do whatever you want. Enjoy it, darling
You are the most important person in my life and I wanted the let you know how happy I am that you're retiring and can enjoy these years free from the stress of work. I love you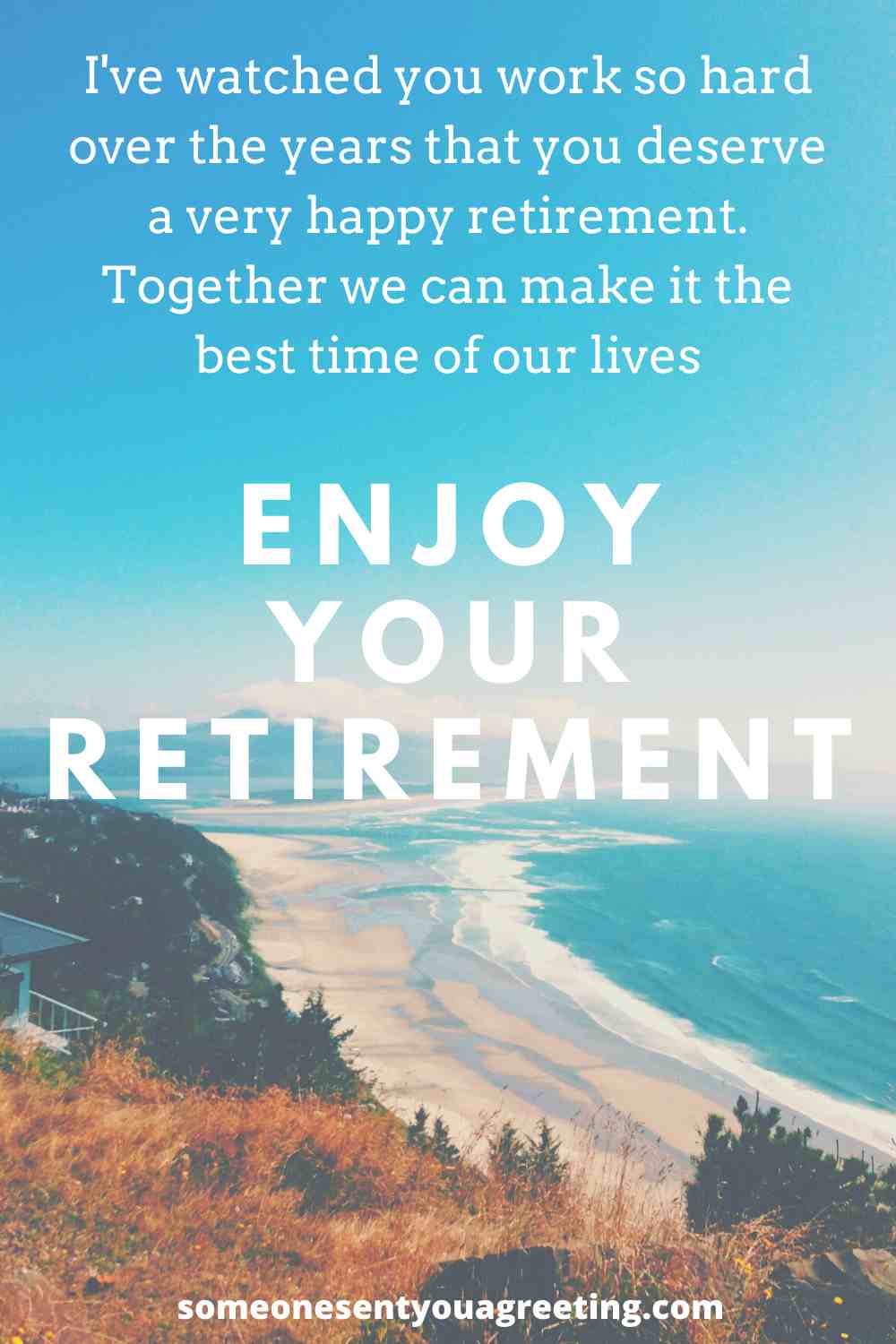 READ MORE: 75 Happy Retirement Wishes
Retirement Messages for Husband
I know you can now have so much fun and years of happiness as you retire. Congratulations to my amazing husband
To my beloved husband, I want you to enjoy the peace and quiet that retirement will bring and enjoy all that lovely free time you have. Happy retirement!
It's not just me that is delighted to have my husband back, the whole family are thrilled to have the opportunity to spend some proper time with you now. It's going to be great to actually spend time with loved ones
I am so proud of everything you've achieved, congratulations on your retirement my wonderful husband
Nothing makes me happier than spending time with you. So it may be a bit selfish but I've been waiting for this day to come for a long time. I hope now we can enjoy our golden years together. I love you, congratulations!
Retirement means the start of a whole new phase of our lives, one where we are the bosses. Happy retirement
Best wishes for a long and overdue retirement! I love you
Your career has been unbelievably impressive with so many amazing achievements. You have earned a very long and happy retirement
No one has put in as much effort and truly earned their retirement like you have. Seize it with both hands and together we can make it the most special time of our lives. I'll be right beside you the whole time
Think of everything we get to do now: vacations, time with the grandkids, golf.. it sounds like retirement is going to a lot of fun!
As a couple we can fully enjoy your retirement and fill it with love, laughter and happiness. Congratulations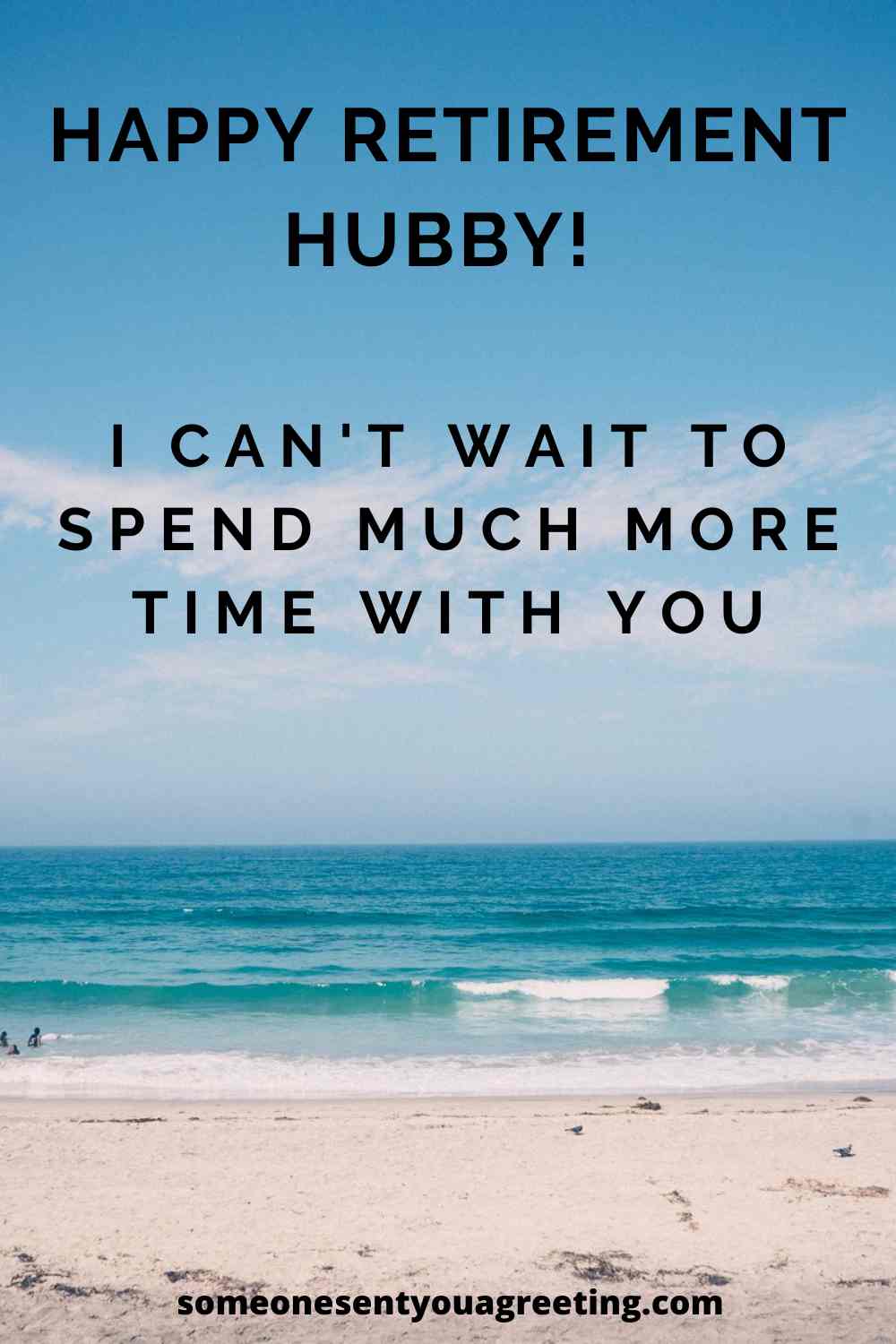 SEE MORE: Loving Retirement Wishes for your Wife
Retirement Quotes to Husband
All your life you've put others first but today it's time to focus on you! It's going to be only what you want from now on. I'm going to help you make this retirement the best time of your life. I love, congratulations my perfect husband
You've sacrificed so much for your family now we are going to do all we can for you. Happy retirement and let the good times roll!
Now you're retired you get the best gift ever – to spend much more time with your loving wife! Don't worry, I promise it won't be that bad!
There is going to be no stopping us from now on. Let's treasure every moment of your retirement and enjoy ourselves like never before. Happy retirement to my husband
We have our dreams, and more importantly your dreams within our reach now. Let's go out and really enjoy your retirement!
You know what retirement means, don't you? It's means no more bosses yelling at you, no more traffic jams or long commutes, and no more 9-to-5. Instead you can look forward to lie ins, relaxing and total freedom. What could be better?
I can't wait for the years we have to finally spend some quality time together. We're going to have so much fun! Happy retirement
It's going to be fantastic to have so many new adventure with you. Retirement is going to be just great for us
Retiring gives you the chance to take back control, do things your way and live life on your own terms. Happy retirement darling!
I hope you're looking forward to enjoying this new and exciting ride we're on now. Retirement – who knows what it will bring? But one thing I do know is how happy for you I am!
I know your coworkers will miss you but I'll be honest, I feel like I'm finally getting my husband back! So I'm thrilled that we can, as a couple, enjoy these retired years together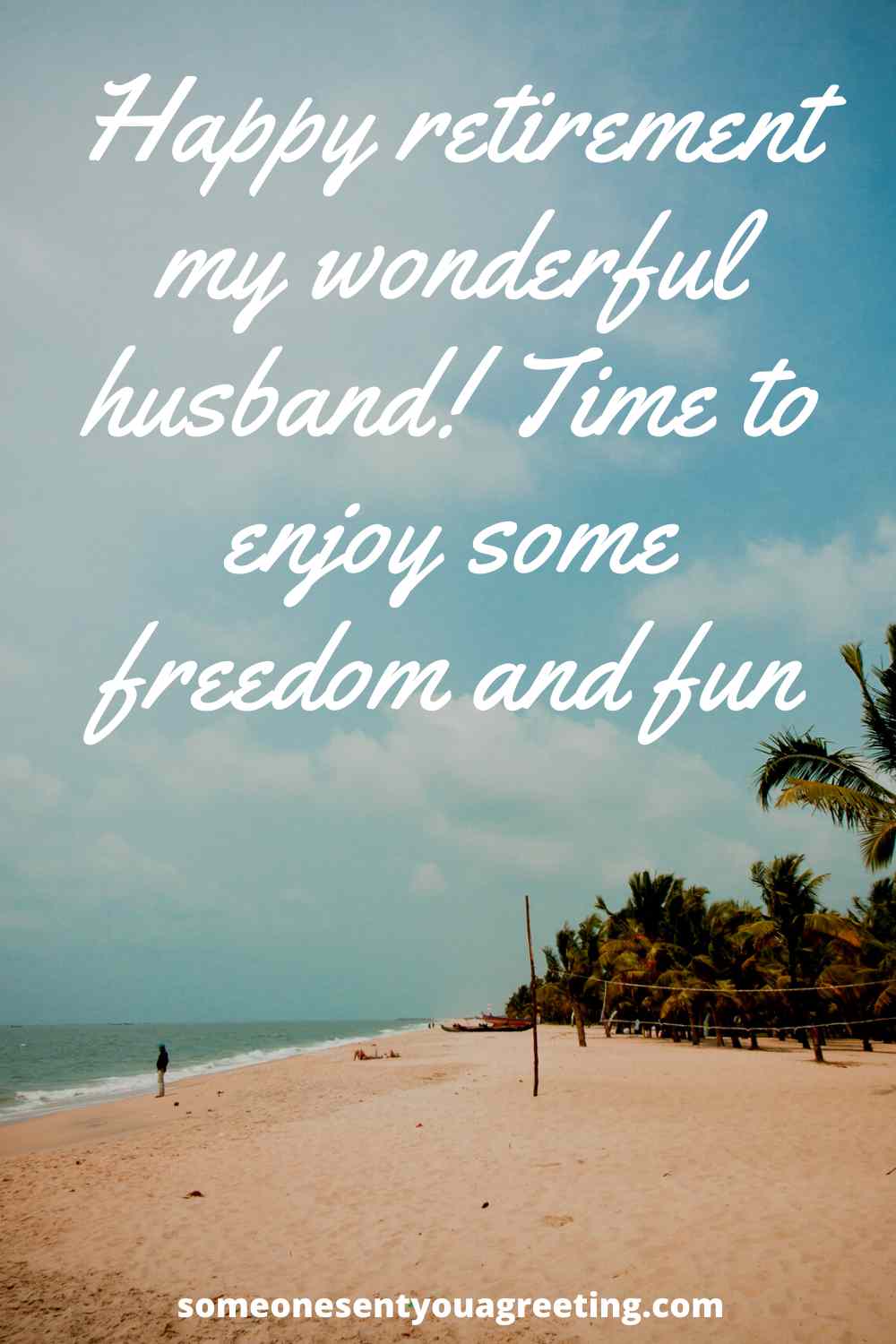 SEE MORE: Retirement Messages for Close Friends
Funny Retirement Messages for Husbands
There's that famous quote saying that a retired husband is a full time job for us wife.. if that's true then this wife is looking forward to her new career!
Now Fridays aren't the best day of the week anymore – they all are!
"When you retire, you switch bosses – from the one who hired you to the one who married you." – Unknown
"Retirement is wonderful. It's doing nothing without worrying about getting caught at it." – Gene Perret
"When you retire, you switch bosses – from the one who hired you to the one who married you." – Unknown
Retirement: The world's longest coffee break
READ MORE: 45 Funny Retirement Messages and Quotes
We hope that these retirement wishes for a husband will have given you some ideas of what to say or write to your husband as he retires. Let him know how happy you are to get to spend more time together and that he can enjoy a stress free life from now on.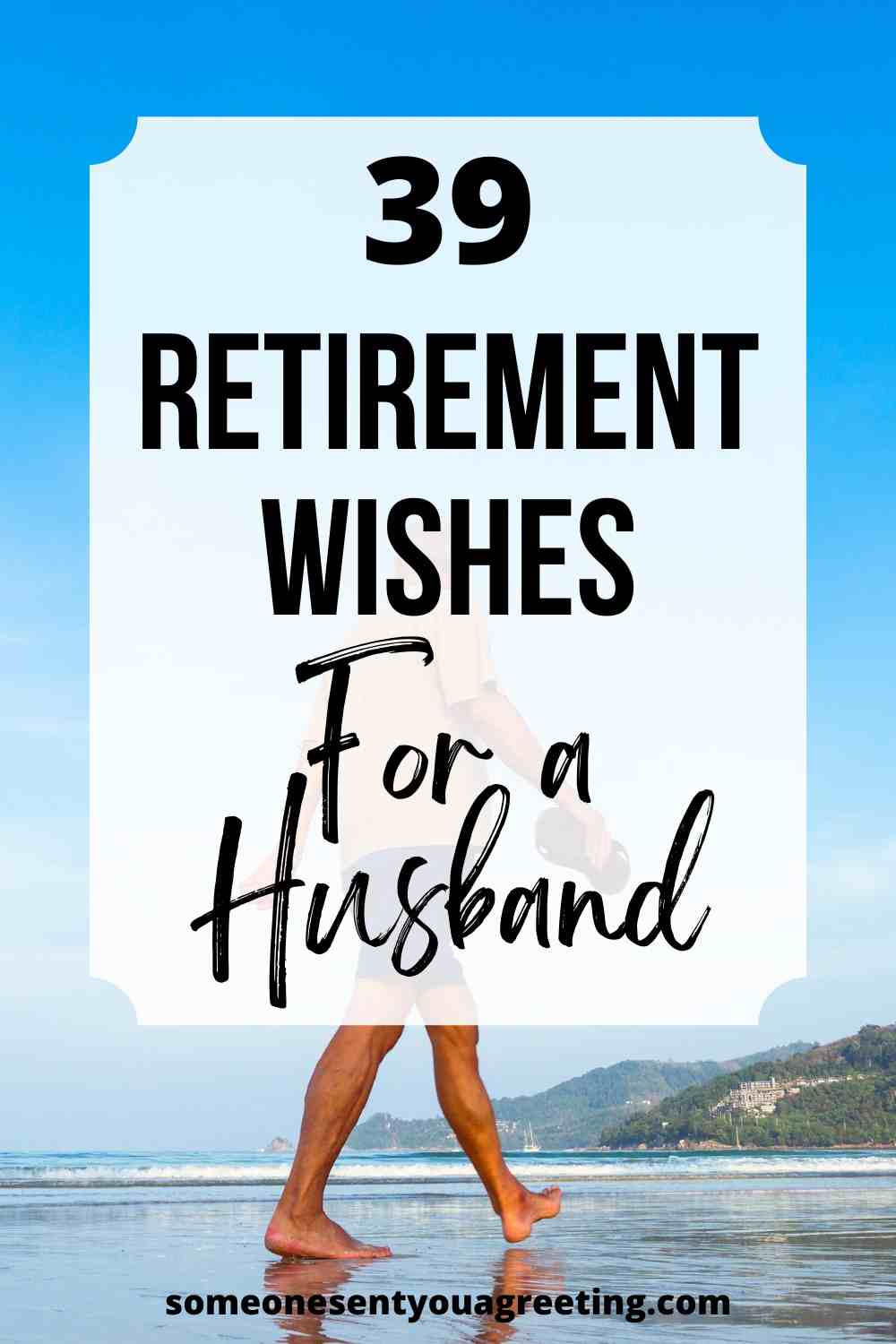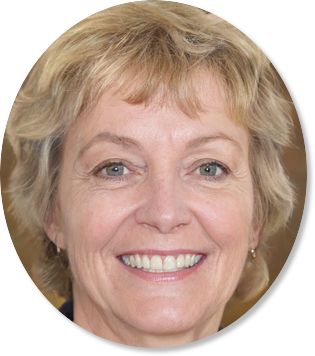 Sally Gibson is the founder of Someone Sent you a Greeting, a holiday/celebration website. Sally's writing work has been mentioned in Woman's World, Yahoo, Women's Health, MSN and more. If you have any questions get in contact with one of the team via the about page.