There's nothing better than spending Christmas with your loved ones. But knowing how to say merry Christmas to your son can be difficult.
That's why we've brought together these Christmas wishes for sons to help you with what to say. You want to express how much he means to you and how happy you are to have him, especially during the holidays.
So use the Christmas messages for sons found here to wish your son a Merry Christmas and show him just how special he is to you.
SEE MORE: What to Write in a Christmas Card: The Ultimate Guide
Christmas Wishes for Son
These short and simple messages for your son are ideal for writing in a card, in a note with a gift or saying to him in person.
Merry Christmas to our wonderful son. We are so looking forward to spending the holidays with you
Happy Christmas to an amazing son. You make us proud in everything you do. Enjoy the holidays
There is no better gift than the gift of a son like you. It is a blessing to have you. Merry Christmas
We remember you getting excited about Santa when you were just a little boy. To see how much you've grown and what an impressive man you have become is so incredible. We feel so blessed to have you as our son. Have a great Christmas
I hope your Christmas is filled with the love and joy that you bring the entire family
It wouldn't be Christmas without family, and that means spending time with our beloved son. Happy Christmas
We are so delighted that we get to share the festivities with you. Merry Christmas to our son
To the sweetest little son in the world – merry Christmas from mom and dad! We hope you like all your presents
Christmas reminds us of the important people in our lives and to let them know how much they mean to us. So as it's the holidays we wanted to tell you just how much we love and appreciate you, son. Merry Christmas
We can't describe just how thrilled we are to be seeing you and the grandkids soon. Christmas brings family together and we are counting down until the big day. Happy Xmas!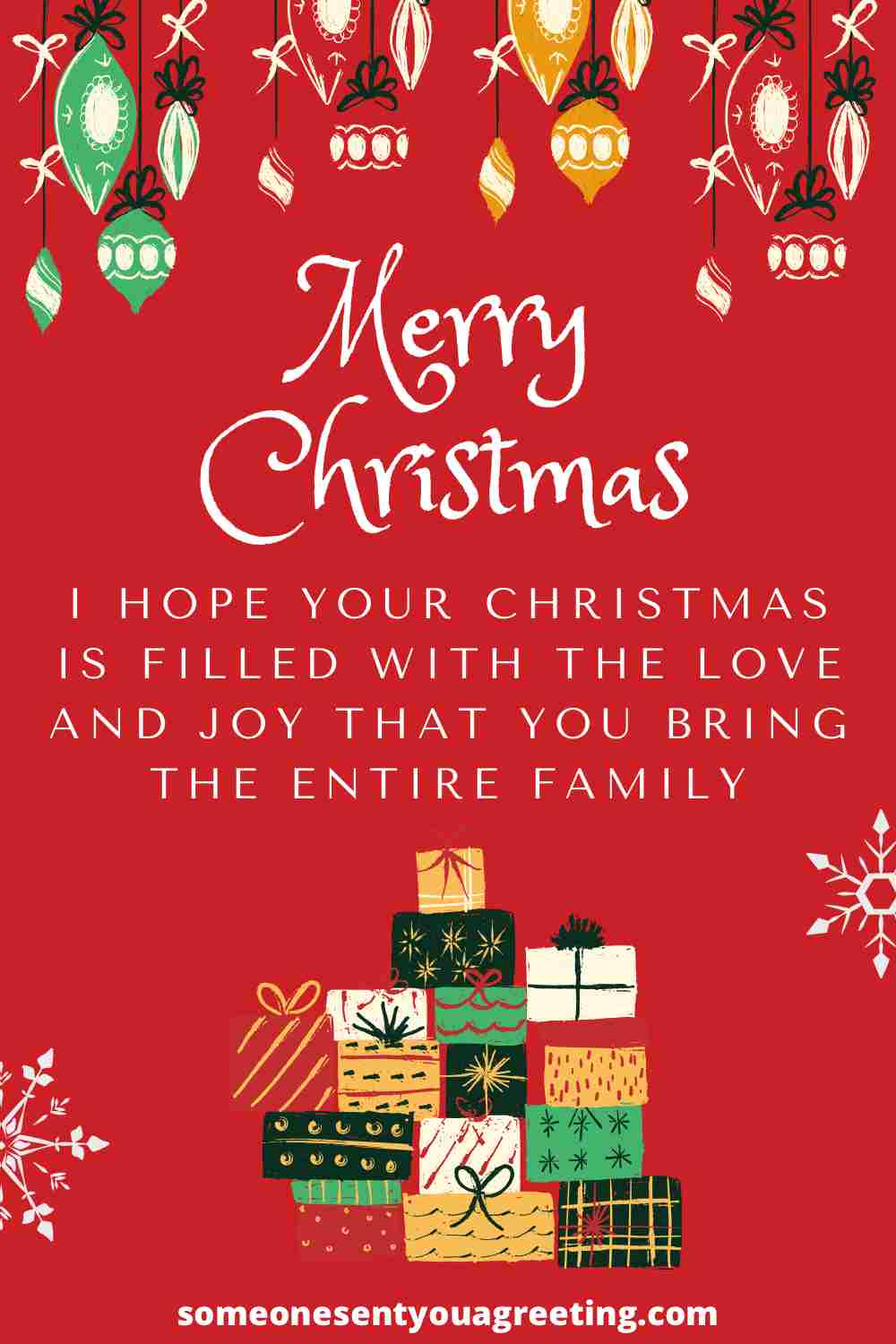 SEE MORE: Christmas Wishes for your Family
Sweet Christmas Wishes for your Son
Show your son how much he means to you during the holidays with these touching messages.
Wishing our fantastic son a Merry Christmas and s very Happy New Year
Wishing you the joy and happiness this festive season. Enjoy all the fun of the holidays!
We hope that you always retain that childlike wonder about Christmas and can enjoy the holidays as much as you ever have
We feel blessed that we have a son that is as loving and caring as you are. Happy Christmas
To our beloved son – have a brilliant Christmas. With love, mom and dad
A highlight of the year is seeing you during the holidays. We look forward to it so much and can't wait to see you. Happy Christmas
Sending warm wishes for a lovely holiday season. Merry Christmas, son. We love you
You are our shining star. Enjoy the holidays, son and we hope you like your present!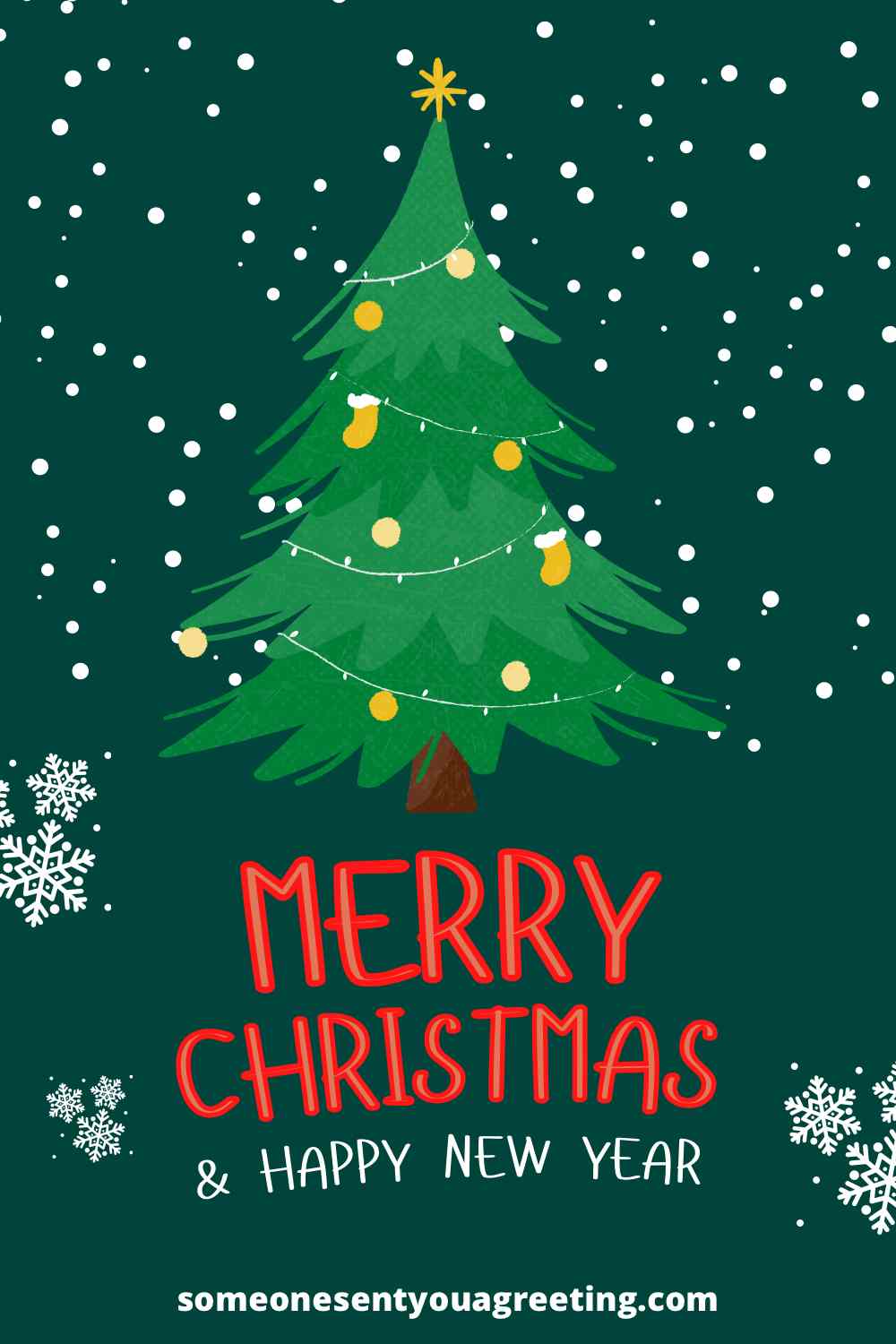 SEE MORE: Christmas Wishes for your Daughter
Funny Christmas Messages for Son
Give your son a laugh at Christmas with these funny messages.
Are you excited about spending Christmas with your loving family.. or the after-holiday sales? Don't answer! I think I can guess
Happy Christmas to you my son. I put so much thought into your gift that's it's too late to get it now!
We really do love having you around at Christmas, son… it's always nice to have another pair of hands to help with all the cleaning up!
Every Christmas I'm reminded of how wonderful it is to have such a wonderful so .. let's just forget about the teenage years!
Christmas might be for kids but that doesn't mean we can't enjoy it too… until the credit card bill arrives, anyway!
Time to get into the holiday spirit.. whiskey, vodka, gin, whatever helps us get through the day!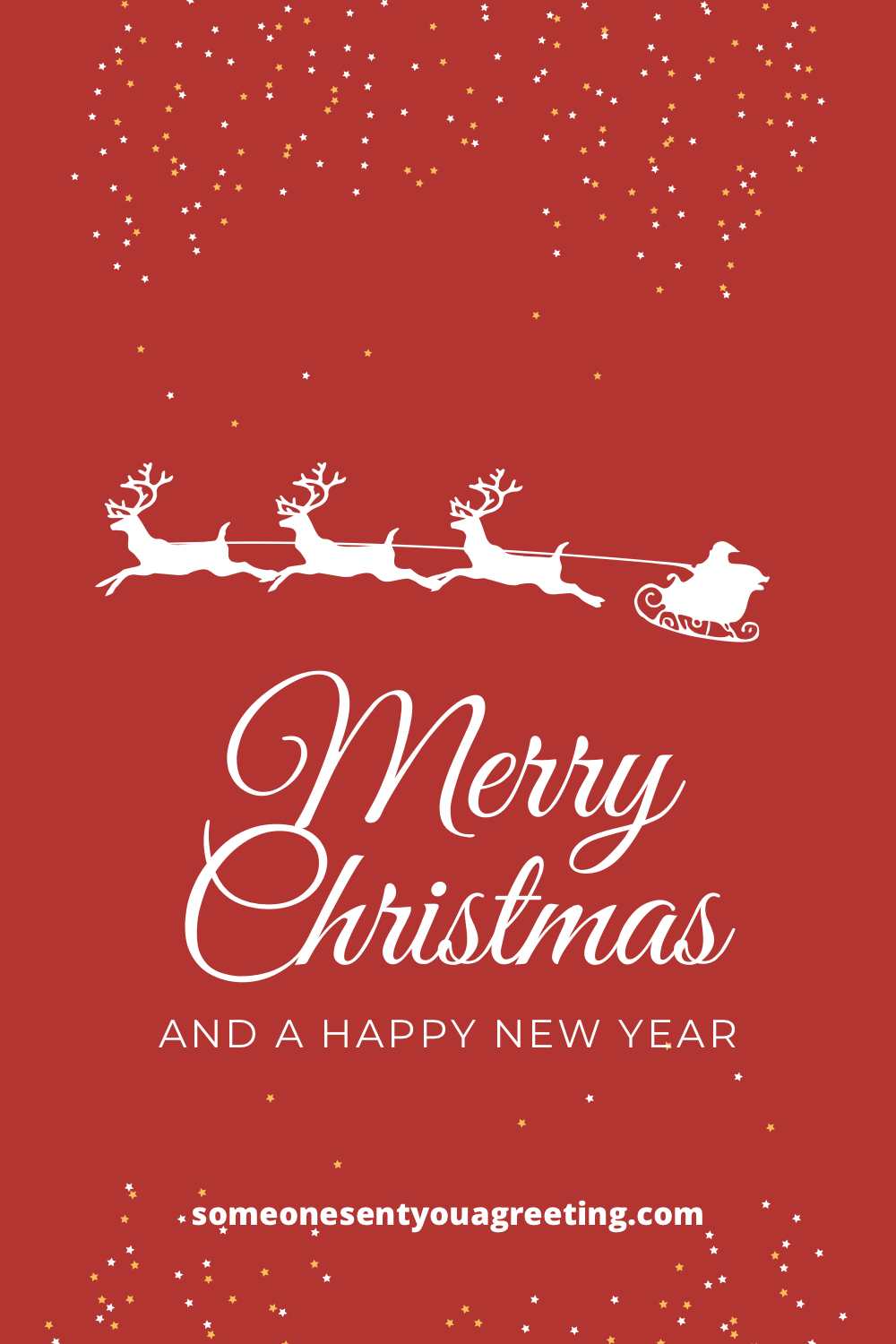 SEE MORE: Christmas Wishes for Facebook
Christmas Wishes for Son from Mom
Use these touching messages if you're a mom to wish your son a happy Christmas.
I love you more than words could ever say. You are my greatest treasure and I feel blessed to have you. Merry Christmas, my son
You've brought so much to my life, and every Christmas with you is one filled with joy and love. Thank you and Merry Xmas
Wishing you a very happy and jolly holiday season. Merry Christmas, son
The happiest day of my life was the day you came into the world. I have a son who makes my life complete. I love you, Merry Christmas
No matter how busy I may get over the holidays you can be sure of one thing – I will always make time for you. Happy Christmas
No Christmas is complete without having my son with me. I can't wait to see you
Why I love Christmas so much is it means I get to see the whole family. It means time spent with my son! I'll be counting down the days until you arrive
Happy Christmas my one and only son. Words can never hope to express how much I care about you. You mean the world to me
SEE MORE: Christmas Wishes for your Colleagues
Christmas Wishes for Son from Dad
Son's and fathers have special relationships so reach out to your son with these holiday wishes.
To my son – you make me proud every day. Have a fantastic Christmas
Merry Christmas, son. Don't tel your brother but you're my favorite!
Christmas is always such a great time as we don't get to see each other much throughout the year. Happy Christmas, son
My greatest gift is you, son. Wishing you the happiest of holidays
I cherish all the memories I have of you and the Christmases we've spent together. Here's to another amazing one!
Regardless of how busy the holidays get I will forever be thankful for having you in my life. Merry Christmas
It's family that I appreciate most during the holidays and that means you, son. I'm looking forward to spending some quality time together
Presents, party's, the food.. none of them come close to meaning as much to me as you. Merry Christmas, son
If there is a time to remember family and how important it is, it's Christmas. So reaching out to your son and letting him know how much you care is a lovely gesture.
Hopefully these Christmas wishes will have helped with finding the right words to wish your son a happy Christmas and that he enjoys the festive season.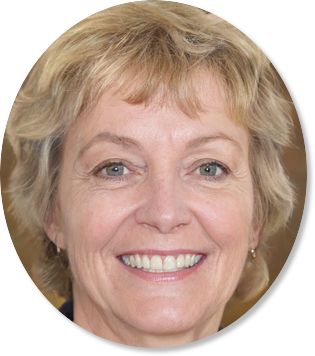 Sally Gibson is the founder of Someone Sent you a Greeting, a holiday/celebration website. Sally's writing work has been mentioned in Woman's World, Yahoo, Women's Health, MSN and more. If you have any questions get in contact with one of the team via the about page.