Is your boyfriend feeling sick? Has he got a nasty injury? Well then you will want to send him a sweet get well message to cheer him up.
When those we love the most are unwell it can be a hard time for us. You don't want to see that special someone you love the most feeling sick.
But a way to help them feel better is with a few words of encouragement. Just a quick note or get well message for your boyfriend is going to lift his spirits and help him to recover quickly.
Knowing his girlfriend or boyfriend – you – is thinking of him and can't wait for him to feel better is enough to speed up his recovery and make things feel a bit better.
So use these touching get well soon messages for your boyfriend to show him how much you care and how much you want to see him getting better as quickly as possible.
Get Well Messages for your Boyfriend
These get well soon messages for him would be perfect for a card, text message or simply to say to your boyfriend while you are taking care of him.
Get well soon my wonderful boyfriend. I love you so much and want you to feel better as soon as you can
Sending you my biggest hugs and kisses. Get well soon to the most special guy in the world!
You are the sweetest boyfriend a girl could have. Please get well soon – I miss you so much!
No one makes me happier than you my love. It's awful seeing you unwell and I will do everything I can to help you get better soon
There's one thing that I know will help you to feel better – the love of your girlfriend. I'll snuggle you back to health!
My darling, I'm so sorry you're feeling sick. I will be here to nurse you back to health
I love you so much, honey, I feel every bit of pain you're going through. I'm wishing you the seediest of recoveries
I feel so empty without you in my life. I'm missing you and hoping you feel better soon. Wishing you a speedy recovery
It is awful to see you feeling so ill. But I know with rest and with my love and care you be back to your old self soon. Feel better my darling
You're the love of my life and I am lost without you. You can't get well soon enough for me and every day we have to be apart is like a lifetime. Missing you and praying for you to get better so soon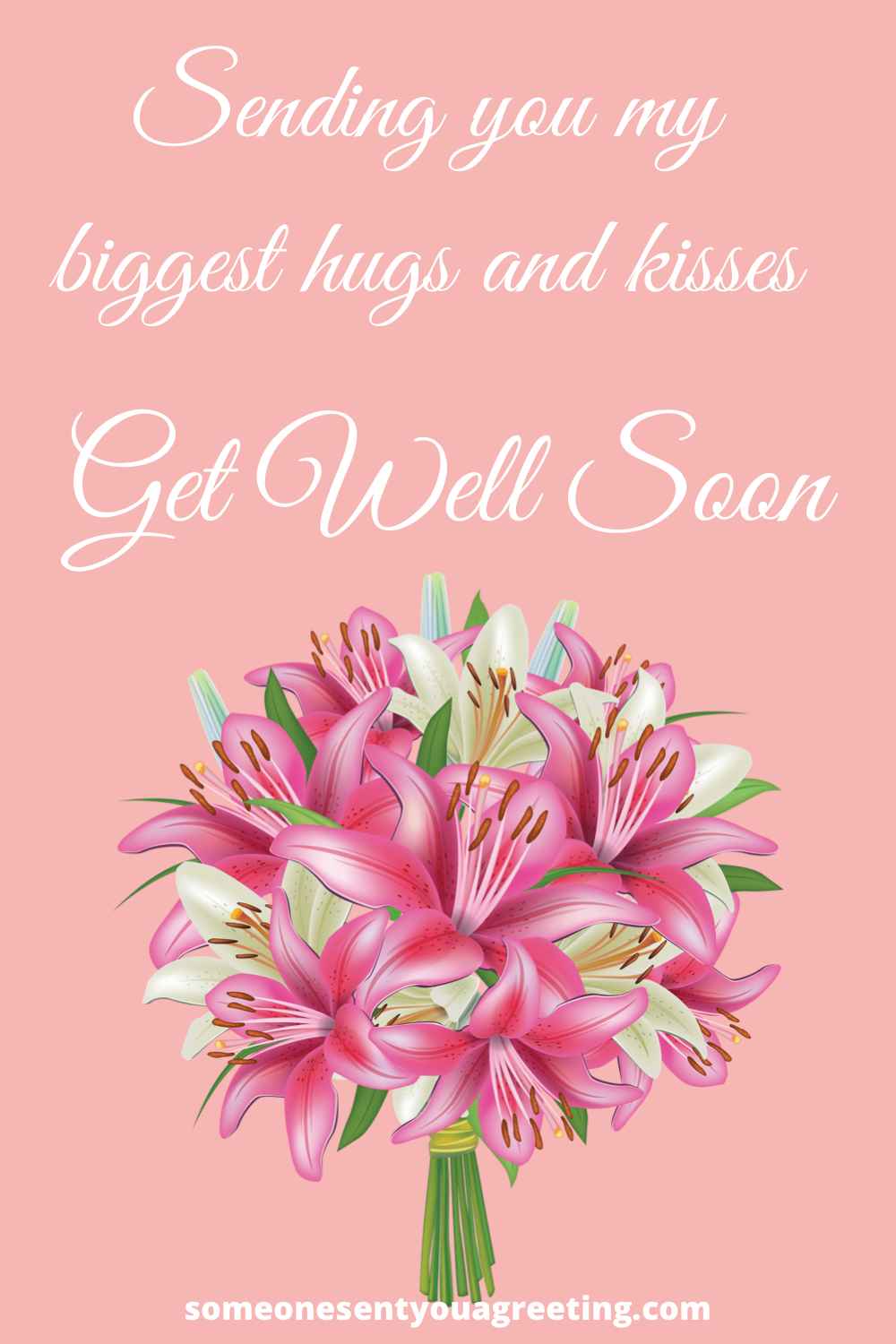 SEE MORE: Get Well Wishes for After Surgery
What to Say to your Sick Boyfriend to Make Him Feel Better?
It's not easy finding the right words when someone is sick. So use these speedy recovery messages for him to really cheer your boyfriend up and let him know you're caring for him.
When you feel ill so do I. I can't be well unless you're feeling well. I love you and need you, get well soon
I'm keeping you in my thoughts as you recover, baby. You mean everything to me and I am incomplete without you. Feel better soon
I'm so sad to not be able to see you. But I know you're on the road to recovery and I'm thinking of you every second of every day. Get well soon my perfect boyfriend
Never forget how much I love and care about you. I will always be by your side no matter what. I'll be there to help you feel better. Get well soon
When you suffer so do I. That's why I will do everything I can to help you get well. You'll be on the road to recovery soon, I promise
Always remember how much I care about you, and how I will be doing everything I can to make you feel better. Get well soon
I'm going to wait on you hand and foot until you're well again. I'll be your personal nurse and make sure you have the quickest recovery possible
My heart aches for you, and I wish you weren't sick. There is nothing I won't do to help you get well and you can always rely on me
I may not be able to make you well but I can give you all my love. Until you feel better I shall be by your side all the time. We will get through this together
I don't care how germ-ridden you are, I'm going to help you recover and get back to full health. Here's to feeling better soon my darling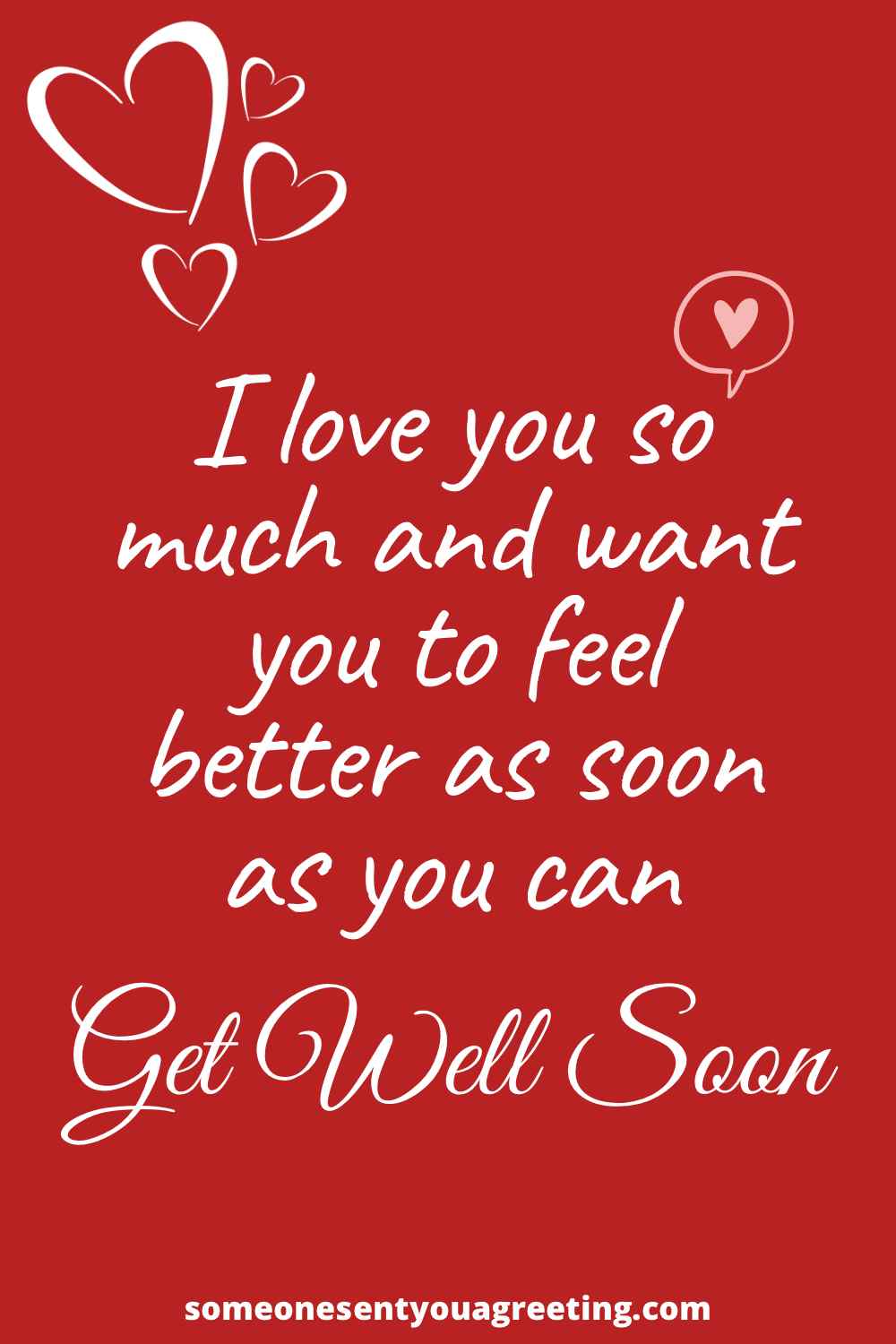 SEE MORE: Inspirational Get Well Quotes
What do you Write in a Get Well Card for your Boyfriend?
If you're sending your boyfriend a card when he's sick then these wishes are ideally suited to include as a speedy recovery message for him.
My love, never lose hope. You will get better again and I will be by your side all the way. I hope you get well soon
I am praying to God to help you feel better every day. Get well soon, baby
I will be by your side and always with you to provide the strength that is needed to recover. Get well soon my darling
It breaks my heart you have to be in hospital. But it won't be long until you are recovered and feeling like your old self. Get well soon, baby
To my love, I pray all the time for your speedy recovery. Get well soon and come back to me
Every day you get a step closer to being right again. I know your recovery is long but it will be worth it. I hope you feel better soon
No matter how bad things get always remember that I am here. However hard things become I will be with you through thick and thin. Get well very soon
I am sending my biggest and warmest hugs, kisses, and love. May they ease your pain and help you recover quicker
No one is a fighter like you. Whatever life has thrown at you, you have beaten it. I know this illness will be the same. So rest and my love and you will be well soon
Have some of my loving kisses to go with your medicine! May the support of everyone help you to heal faster. Get well soon my man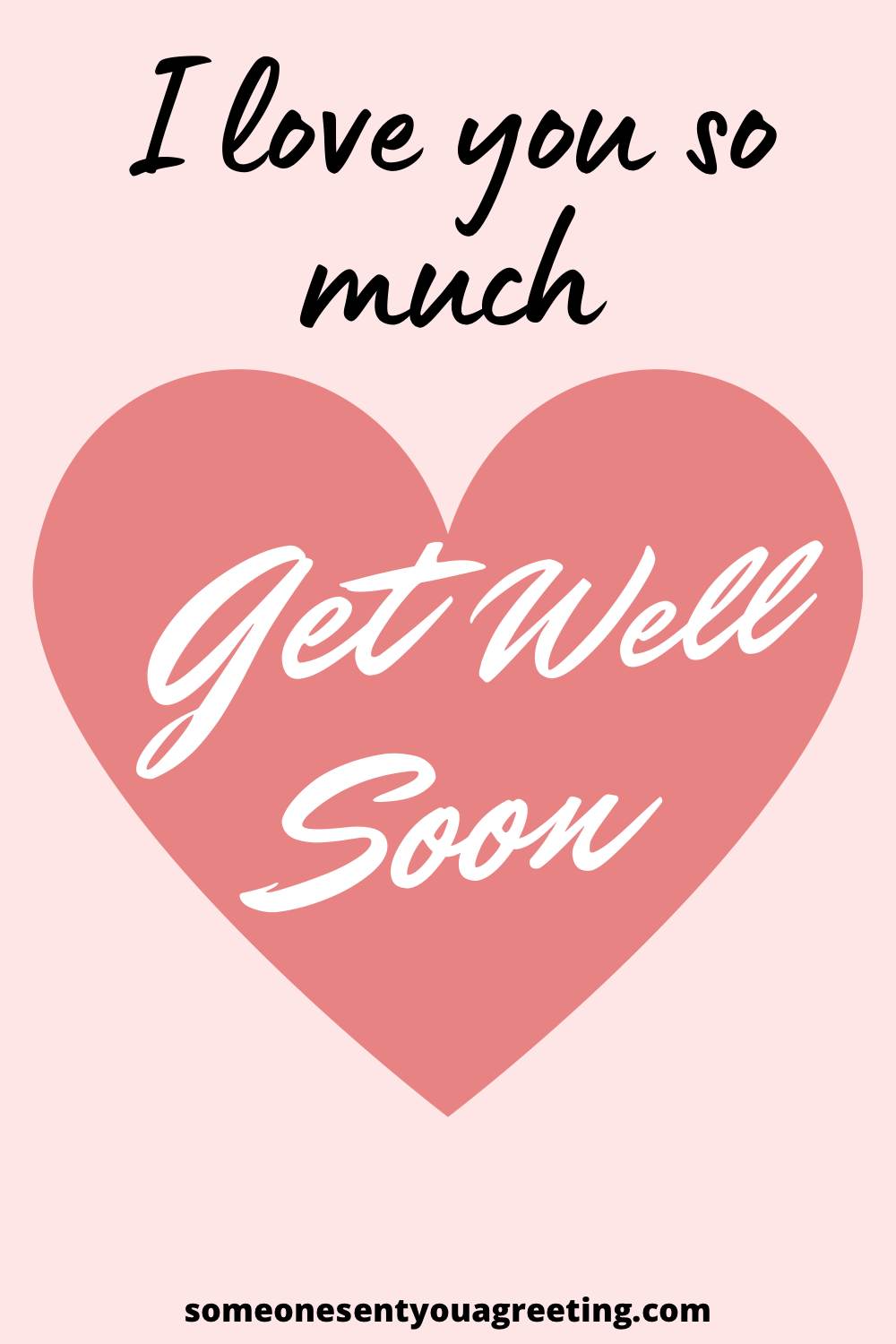 SEE MORE: Get Well Messages for Friends
Long-Distance Message for a Sick Boyfriend
Although we are far apart I am still thinking of you as you're sick. Please get well soon baby, and it won't be long until we're back together again
I wish I was with you now and I could be looking after you as you get over being sick. Instead I will just have to say how much I love you and can't wait to see you
We are miles apart but you're always in my heart. Wishing you better days ahead and to feel better very soon. I miss and love you
I can't be with you but I am thinking of you, my love. Rest and take it easy and you will be well again soon
It doesn't matter that we are such a distance from one another – I will always be there for you. I know you'll get well soon and be feeling like your old self. Thinking of you
I wish I was with you so I could look after you and help you get well again. I am sending my love from afar though and when I get back I will be there to help in any way I can
My baby is sick and I'm not where I should be – there to help you feel better. Please get well soon and it won't be long until we are together
My sweetheart, it's heartbreaking to see you in pain. I wish I was with you but hope you can feel better soon
My heart feels empty without you. Everyday I miss you and long for you. I am thinking and praying you get well soon, love
I feel lost and empty without you. Please come back to me soon and I will make everything alright. I will help you to heal and get well again. Together we will fight this
SEE MORE: Get Well Wishes for Cancer
Romantic Get Well Messages for Boyfriend
There aren't enough words to describe just what you mean to me! I am counting down the days until you're well and we can see each other again
You make me feel so special and like a princess. I am so lucky to have you and want my sexy man back to full health as soon as possible
I hope that my loving kisses will help you to recover quicker! Get well soon my man
Get well soon my true love! I miss you and am so sad knowing you're sick
No one makes me feel as loved as you and I want to make you feel well again.
From the depths of my heart I feel such sadness that you are sick. It's awful to know you are suffering. Get well soon, my love
You are the light in my life, the sunshine that brightens my day. So when you are sick I want to do everything I can to help you feel right again. Get well soon, darling
Our love is stronger than anything and will beat any illness that you have. Nothing can stop us. Get well soon
I have only one wish and that is for you to be as strong and as healthy as you were. I have never loved anyone like you and will do anything to help you feel better. Please get well soon
It's your smile that made me fall in love with you and I long to see it back on your face. To see you happy and recovered from this illness. Whatever it takes we will find a way to get you well
SEE MORE: Love Paragraphs for Him
Funny Get Well Wishes for Boyfriend
I don't know why it took the doctors so long to find out that you had a fever. I always knew that you were hot! Get well soon
I know you're feeling sick but I still think we should get a selfie from your hospital bed. It'll be another great memory we have together!
If hugs and kisses could cure you, you'd be well by now! Get well soon
I'm so sorry you're not feeling well… and that you had to eat hospital food!
If I told you to "Get Well Soon," it wouldn't be soon enough. Get Well Now!
Germs, just like me, find you irresistible!
Being sick is just your body's way of telling you you're way too awesome, and you need to slow down so everyone else can catch up
You're such an amazing boyfriend even germs love you!
Please get well soon so I find you attractive again
I can't say what I'm going to do to you when you're well again because it's too naughty, but trust me, it'll be worth it!
SEE MORE: Funny Get Well Wishes
How to Make your Sick Boyfriend Feel Better Over Text
I wish I could be there to take care of you. Instead I'll send lots of healing vibes your way. Get better soon!
Rest up and do the most important thing of all – focus on getting better. I'll be here for you, no matter what.
Take it easy and don't worry about a thing. Even though I can't be with you I'm thinking of you and sending positive thoughts.
I know you love chicken soup so im sending you a virtual bowl of it! All my love, get well soon.
Remember to stay hydrated and get plenty of rest. I'm always just a text away if you need anything.
I hate seeing you unwell, it makes em so sad. Take your time to recover, don't rush it and I'll be here whenever you need support.
Even from a distance I'm sending all my care and warmth. Get well soon my special guy.
Rest, relax and let your body heal. I know it's hard but with time you'll get better. And I'm here to support you through it all.
When your boyfriend is sick he will need the support and love of his partner. So you should do all you can to help him recover and be there when he needs you most.
Hopefully these get well messages for boyfriends will have helped you to find the rugby words to wish him a speedy recovery.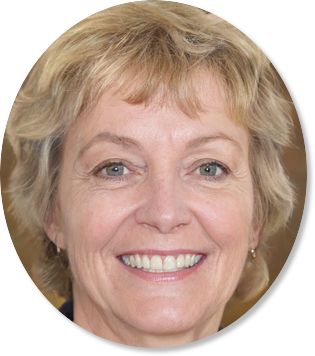 Sally Gibson is the founder of Someone Sent you a Greeting, a holiday/celebration website. Sally's writing work has been mentioned in Woman's World, Yahoo, Women's Health, MSN and more. If you have any questions get in contact with one of the team via the about page.