Your girlfriend being sick is a sad time. No one likes being unwell and for those closest to them it can be upsetting to see a loved one feeling so ill.
One way you can help your girlfriend to feel better is to make sure she knows how much you care. Giving her lots of attention and fuss, and sending her get well soon messages.
But if you're not sure what to say to your sick girlfriend or need some help with a heartfelt get well message to her then we're here to help.
So use these example get well wishes for your girlfriend to let her know how sad you are she's sick and how are wishing for her to have a speedy recovery.
Get Well Wishes for Girlfriend
Get well soon my angel. It's terrible seeing you sick and I hope you will have a very speedy recovery
Missing you, baby. Sending all my love, hugs and kisses. Feel better soon!
I wish I could hug and hold you. I'm thinking of you every day, my darling, and hoping for you to get better very soon
Nothing means more to me than you and I will do everything I can to help you get well. I love you baby and am always there for you
It is utterly heartbreaking to see the person I care about most ill. I wish I could take away all your pain my love. Get well soon
Please don't be too upset. I know you feel awful now but I'll be there to help you through this tough time and get you better. You'll be feeling well again soon
You've always taken care of me when I've needed it. It's my turn to look after you, my love. I will be there to help you recover. Get well soon
All I want is to hold you in my arms and make you feel better. I'm hoping for such a fast recovery for you
I am praying for your quick recovery. Please look after yourself and rest. I will be with you soon
If I could take away your pain I would do it in an instant. May you feel better soon as know I'm going to be here for you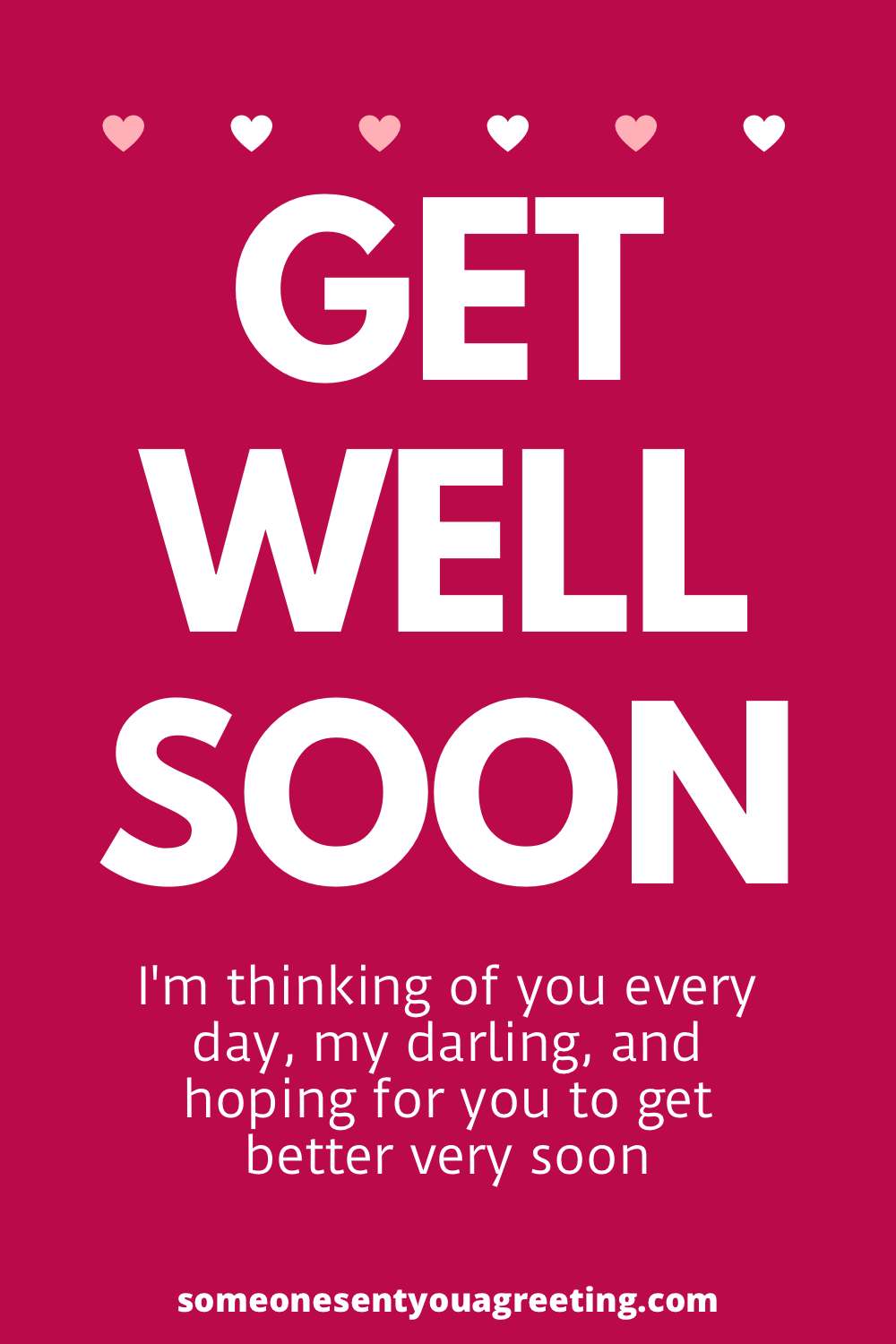 SEE MORE: Get Well Messages for Friends
What Should I Say to my Sick Girlfriend?
Get well my honey! You deserve to be better and enjoying yourself
Get better soon my true love. I know you are feeling unwell and I'll be here to care for you when you need me
I wish my baby all the best for a speedy recovery. I'm going to promise you that you will be all better in no time
With the strength of our love you will battle and fight off any sickness. Get well soon my dear
Get better soon my sweetheart. Seeing you sick makes me so sad and I'm going to make sure you get well
You can rely on me to be by your side as you recover. Take my hand and know you will never be alone. Get well soon, precious
I am praying you start to feel better and get on top of this horrible illness. Feel better soon my beloved
I am going to be sending you so many kisses! I hope they can be just like medicine and help you to feel better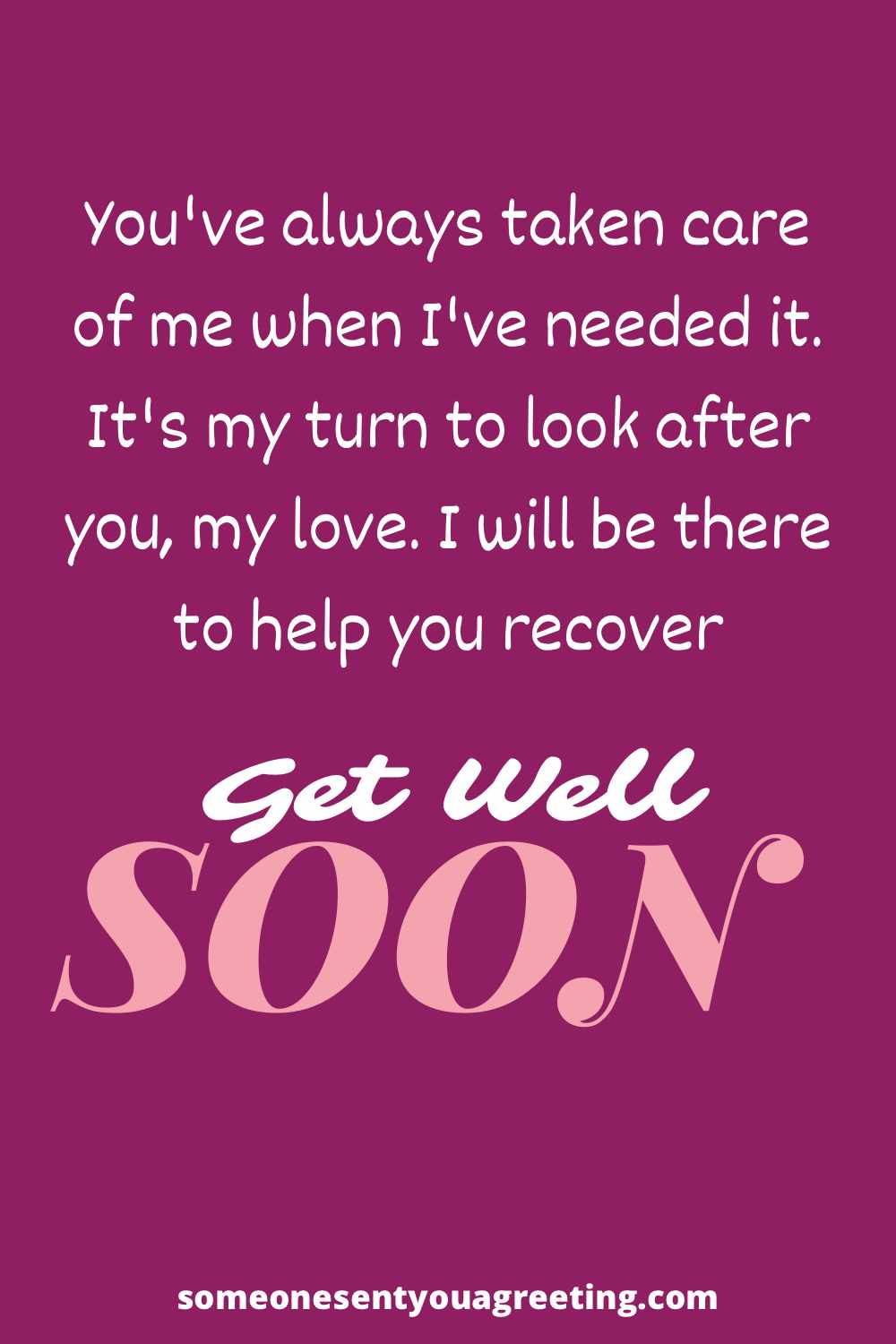 SEE MORE: Get Well Wishes for After Surgery
Romantic Get Well Messages for Girlfriend
I love you sweetheart. You complete and mean so much to me. I will care for you as you struggle with your health and help you to get well again
Being apart from you whilst you get better is like torture. I miss you so much my love and yearn for you to recover so I can get back to loving you. Get well soon
Being with you is like heaven, and I feel blessed I have found someone as special as you. I hope you feel better again soon and we can be together once more. Get well soon darling
Get well soon my one true love! I'm so sad knowing you are sick and can't do more to help
My heart breaks when I see you sick. To know you are suffering is almost too much to bare. May you find the strength needed to overcome any illness and get better again soon
I care about you more than anyone and our love is everything to me. I want to do all I can to make you feel well again and nothing will stop me. Get well my love
There is nothing as powerful as our love and with it we will fight any illness that you have. Get well soon my sweetheart
My kisses, my hugs and my love will be there for you to help you through this terrible time. May you feel like the woman I love again very soon
My wish is that you get back to as healthy and strong as you have always been. Just seeing you sick makes me want to do everything in my power to make you well again. Please get well soon my treasure
Nothing would make me happier than seeing you happy and healthy again. We will find a way to make you well, I promise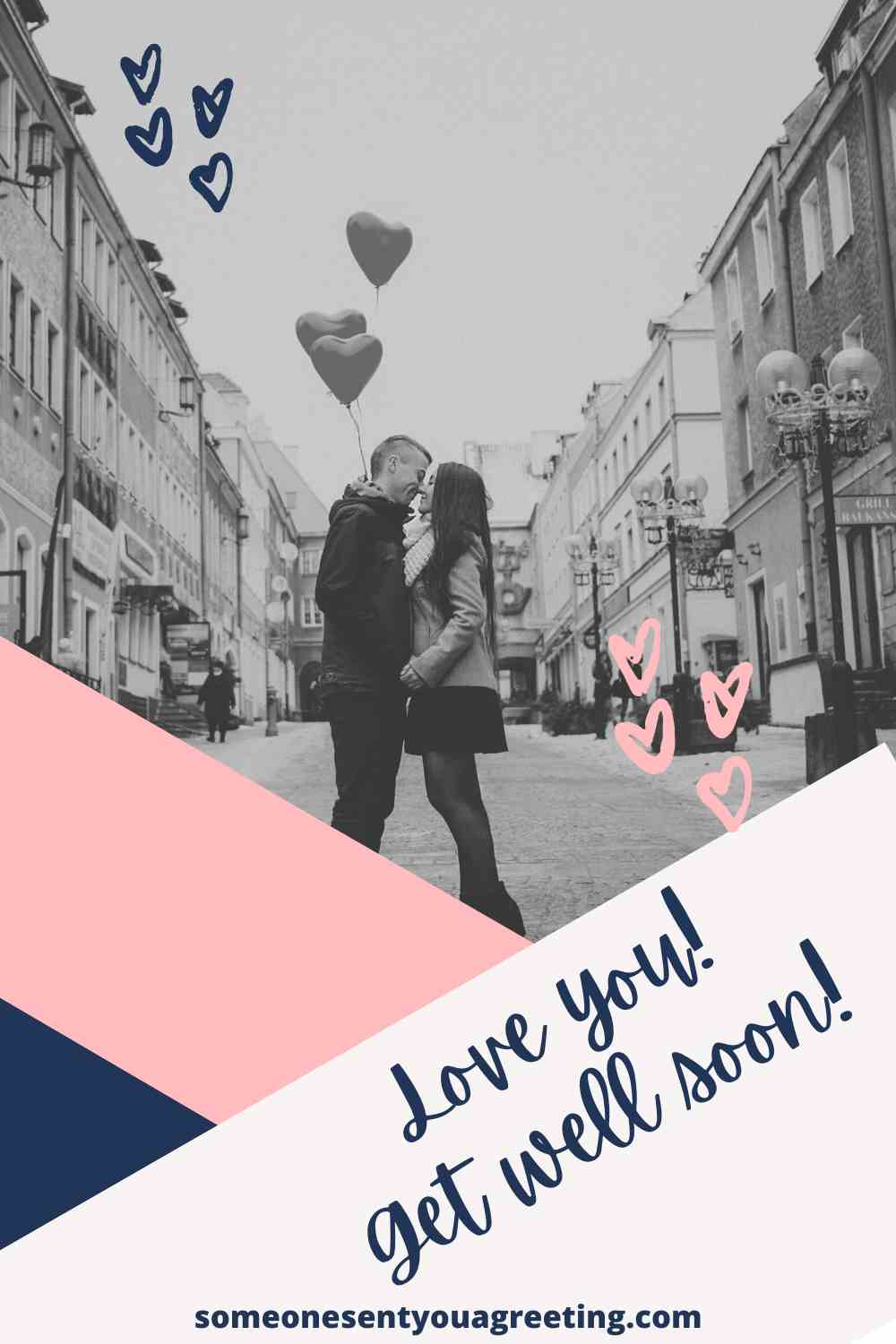 SEE MORE: Get Well Wishes for Colleagues
Long-Distance Message for a Sick Girlfriend
Even though we aren't together my darling I will be wishing and sending you all my love and hope for a speedy recovery. Get well soon
It pains me I'm not with you to provide the comfort and looking after you need. All I can do is say how much I care about you and that no matter how far we are from one another my love will remain as strong as ever. Get well soon my love
There may be miles between us but I am thinking of you and hoping you are beginning to feel better. I will be back soon and when we are reunited I will be there to help you recover
You are forever in my heart my darling, wherever we are. Wishing you better days very soon and to get back to your old self
Though I can't be with you I am always thinking of you. Please keep resting and know that I will be home soon to take care of you
I'm not there to help you get well and I know how awful it must be to be sick and alone.
There could be a million miles between us and I would still be there for you. There is no distance too great that our love can't bridge. And as you are sick you must know that I will travel anywhere to help you get well. I am going to be with you soon, honey, and together we can get through anything
If only I could be with you I could do everything to make you better. I love you and will be there in every way I can to help you get over this
It's heartbreaking to see you sick my love. I would do anything to be with you. Please get well soon
I am empty without you and I'm missing you more than I could possibly say. I pray each day for you to feel better and count the days down until we are back together
SEE MORE: Get Well Wishes for After an Accident
Funny Get Well Wishes for Girlfriend
Try not to think of it as a hospital stay. Think of it as a spa package that includes meals, regular health evaluations and jello cubes
If you wanted to get off work there are easier ways than this!
See? You're so great, even germs like you!
Please get well soon so I find you attractive again
Getting back to full health is the easy part.. it's getting back to work that's tough! Feel better soon
Being sick is just your body's way of telling you you're way too awesome, and you need to slow down so everyone else can catch up
I hope you feel better soon! But until then please keep a safe distance!
I'm so sorry you're not feeling well… and that you had to eat hospital food
Laughter is the best medicine, or gin… whatever
Studies have shown that those who receive get well cards have an 80% faster recovery rate
SEE MORE: Funny Get Well Wishes
When your girlfriend is sick she is going to need your love and support. Reach out and show her how much you care and want her well again with these get well messages for girlfriends.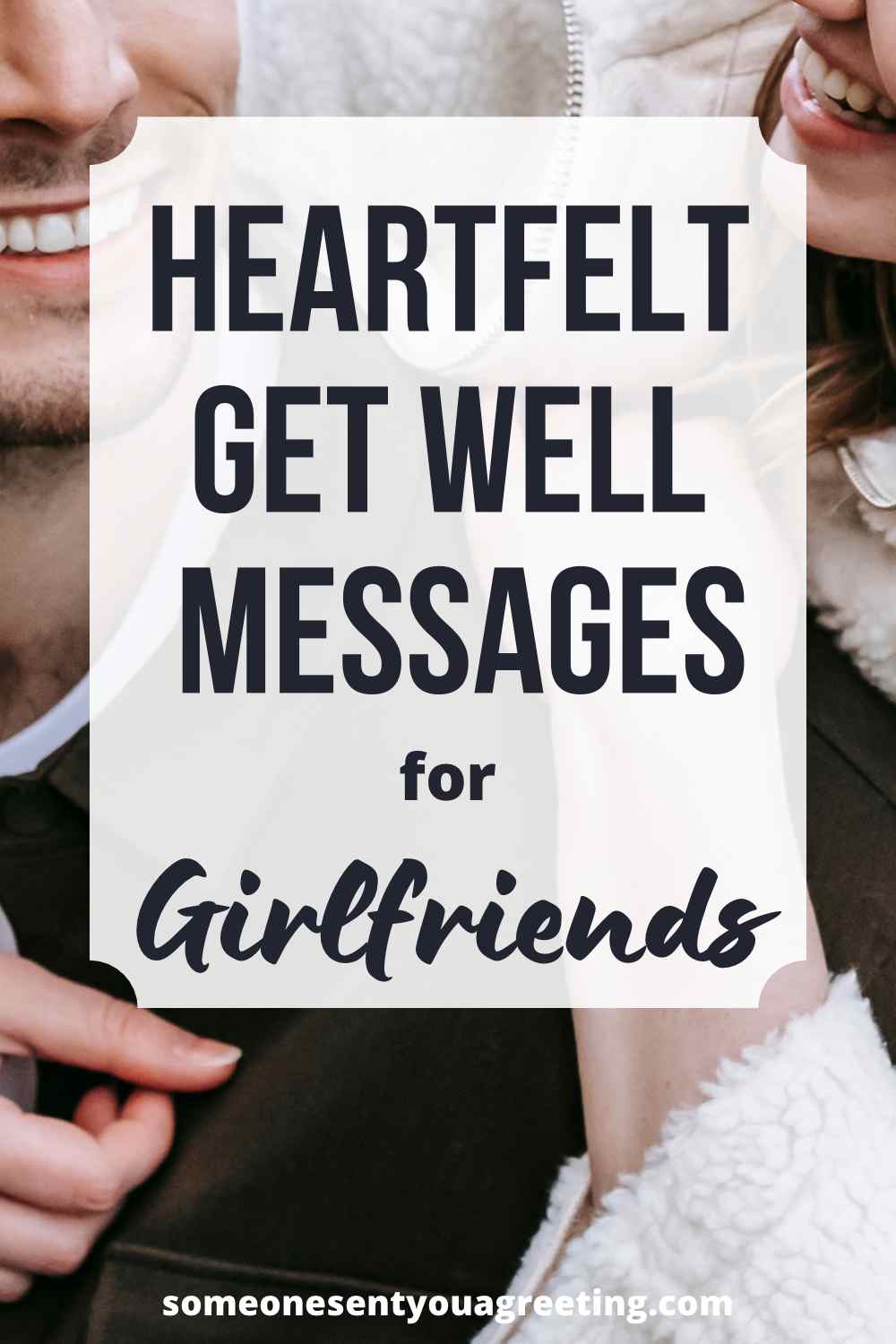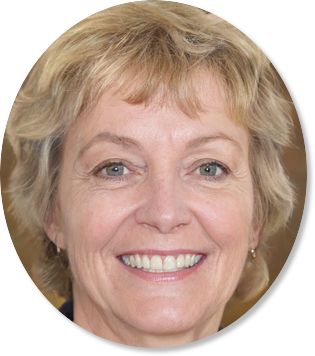 Sally Gibson is the founder of Someone Sent you a Greeting, a holiday/celebration website. Sally's writing work has been mentioned in Woman's World, Yahoo, Women's Health, MSN and more. If you have any questions get in contact with one of the team via the about page.