The bond we have with our grandfather is unlike any other. They are such important people in our lives. So when your grandpa is sick it can be a anxious time.
You don't want to see someone so beloved unwell. But you can help him to make a quicker recovery with an uplifting get well message.
Words can have more of an impact than you might think and so for your granddad to receive a sweet message from you will only make him feel better.
But what do you say to your sick granddad? What is the right way to cheer him up while he's ill.
Well if you aren't sure then these get well wishes for grandfathers should help you to show your grandpa how much you care and wish him a speedy recovery.
Get Well Wishes for Grandfather
Sending my love and wishing you a speedy recovery grandpa! Get well soon!
I really hope you start feeling better soon grandpa and can get back to doing the things you love the most. I'll come by and visit soon
Get well soon, grandpa. I know you've been feeling sick but every day brings you a little closer to being well again. Stay strong
Sending my love and my hugs granddad. Really going you feel better soon
I was really saddened to hear you're not feeling well, granddad. Wishing you a very speedy recovery!
You mean so much to me. Keep resting granddad and it won't be long before you're feeling bette
Wishing you happier days and better health in the coming days. Get well soon granddad
I am forever grateful to have someone as amazing as you in my life grandpa. Get better soon
I'm missing you granddad and look forward to you feeling better so I can come and see you again. Get well soon!
You are going to get through this and come out the other side even stronger. I'm thinking of you all the time. Get well soon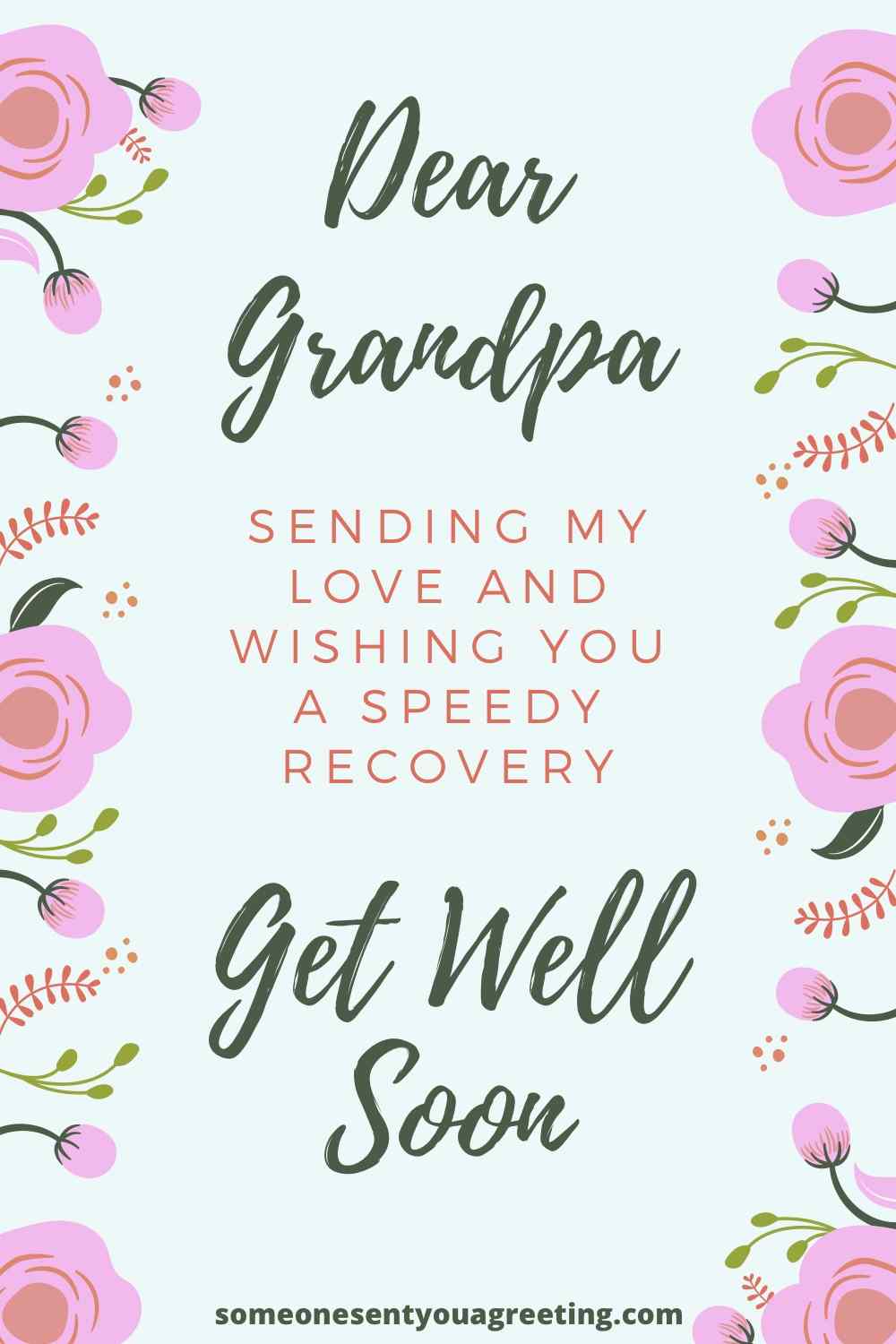 SEE MORE: Inspirational Get Well Quotes
Get Well Soon Granddad Messages
Dear Grandpa, I really hope that you're beginning to feel better and make progress. Being sick is awful. I'm thinking of you and wishing you a very speedy recovery. Get well soon
You mean the world to me grandpa and I'm praying for your full and quick recovery. I'm always here if you need a bit of cheering up!
Very few people are as important to me as you are, granddad. I'm wishing you all the best for your recovery and hooking for better health in the future
Sending positive thoughts and all my love, grandpa. I just know you will be better very soon and I can't wait to spend lots of time with you
I'm going to focus on the positive and think about how great it's going to feel when you get back out there and feel like your old self. It won't be long granddad, I promise. Get well soon
Praying and thinking of you, grandpa. I am confident you will get through this and feel better. Just stay positive
I miss you granddad. I'm thinking of you and wishing you a very fast recovery from being sick
In years to come you won't even remember this period of ill health. Once you're well it will fade to a long forgotten memory. So let's get you well as soon as we can!
Sending you my positive vibes to find the strength needed to keep fighting and make a total recovery. Get well soon, grandpa
To my amazing grandfather – I can't express how special to me you are. I hope for a very swift recovery from your illness and that you begin to feel well very soon
SEE MORE: Get Well Messages for Dad
Funny Get Well Messages for Grandfather
Getting back to full health is the easy part.. it's getting back to work that's tough! Feel better soon
Don't forget to make the most of and milk this while you can – you'll be better soon enough!
Germs, just like everyone else, find you irresistible grandpa!
I'm so sorry you're not feeling well… and that you had to eat hospital food
If your immune system was a lawyer, I would fire it. It doesn't seem to be defending you well enough
I may not be a doctor… but they do say that duct tape fixes everything!
Studies have shown that those who receive get well cards have an 80% faster recovery rate
I hope you like this get well card. And I definitely didn't get you it so I wouldn't have to shake your hand or give you a hug while you're still sick
Get better soon. I would visit… but I really don't want what you have
Being sick is just your body's way of telling you you're way too awesome, and you need to slow down so everyone else can catch up
SEE MORE: Funny Get Well Wishes
Get Well Messages for Grandfather After Surgery
You are so courageous to get through really major surgery. But you're through the worst now and can focus all your strength on getting well. I'll be there by your side all the way granddad. Love you
I'm delighted to hear your surgery went well granddad. It'll be such a relief to put this period behind you and be able to move on with your life feeling healthy and well again. I hope you recovery quickly
I do hope that your surgery hasn't caused you too much pain and you are recovering well. I am really excited to see you soon though and will hopefully cheer you up if you're still feeling a bit rough. Get well soon!
I understand how scary and stressful surgery can be but I'm so happy to hear you are recovering well after yours. Keep resting and you will be feeling well again very soon
Absolutely thrilled your surgery was successful, grandpa. I'm sure you will now be able to get back to your normal life and not have to worry about your health anymore. Hoping your recovery is going well!
Sending my best wishes for your recovery after surgery. If there is anything you need granddad then I am always here for you. Get better soon!
The road to recovery is clear to see now your surgery is done. I love you granddad and am so happy to see you on the way to getting better now
Giving yourself the time to rest and fully recuperate is key when getting over a big surgery like you've gone through. Take as long as you need granddad, and I look forward to visiting you soon
It won't be long until you're completely recovered. The surgery went well so it's just a case of taking it easy and resting now. Love you granddad and feel better soon
The entire family is wishing you a speedy recovery from your surgery. You've earned a long rest after what you've been through. We hope you feel back to your old self soon
SEE MORE: Get Well Wishes for After Surgery
Get Well Prayers for Grandfather
Praying you get well soon, granddad. May God bless you with a fast and full recovery
May the love of God bless you with better days and improved health. Get well soon
The Lord will provide you with the courage and strength to face anything. I will be praying for you and your recovery
May God bring you peace and comfort as you go through the hard times of ill health. Get well soon, granddad
Gods love will surround and help you through your sickness. He will be there for you when times are tough. Put your faith in Him and you will find what you need
Grandfathers are such important parts of our lives and we develop such amazing relationships with them. So when they are sick it can be a worrying time for you and the whole family.
Hopefully these get well messages for grandfathers will have given you some help with sending a lovely get well message to your granddad.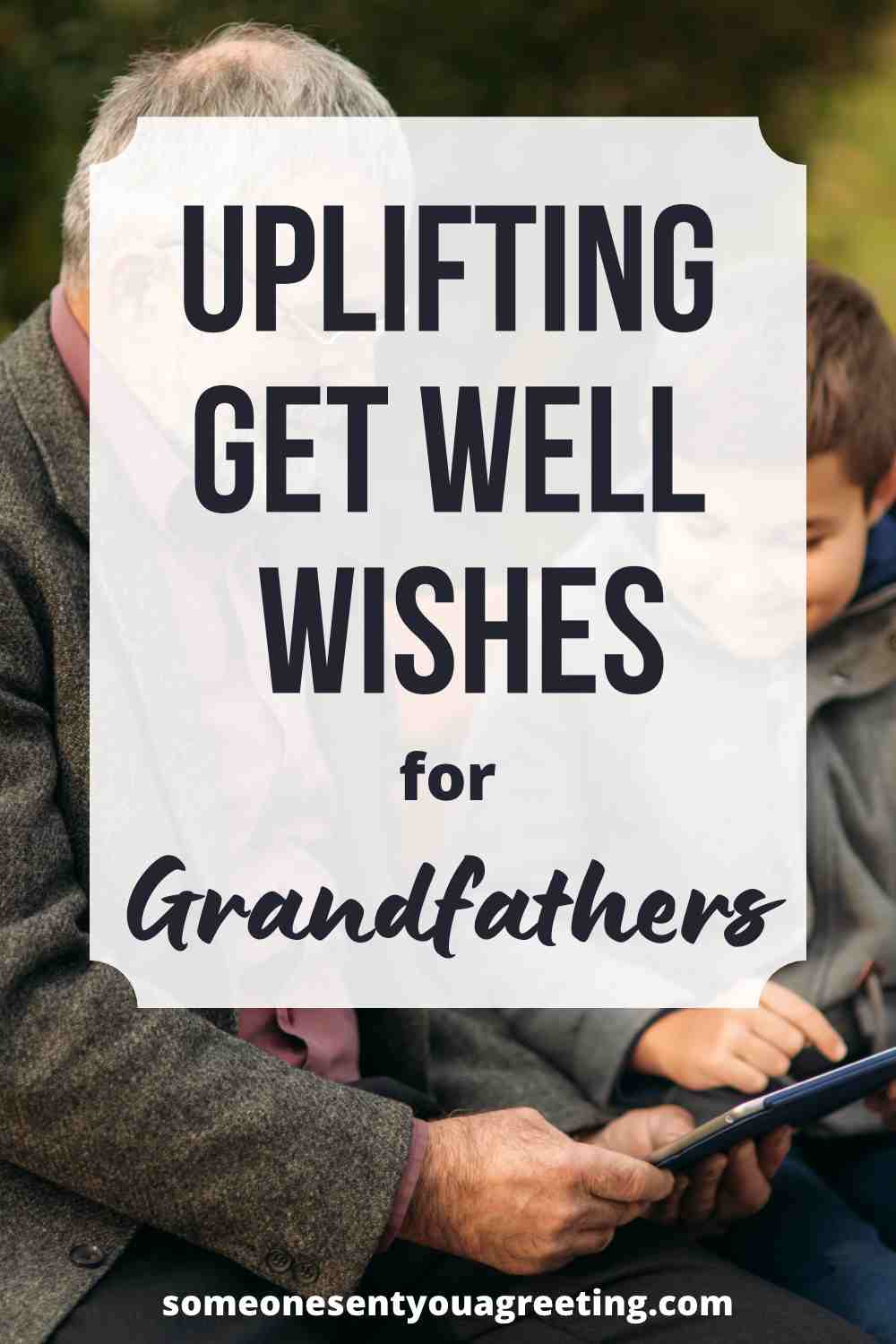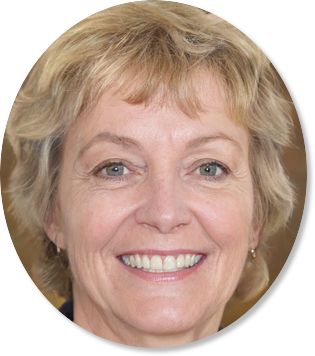 Sally Gibson is the founder of Someone Sent you a Greeting, a holiday/celebration website. Sally's writing work has been mentioned in Woman's World, Yahoo, Women's Health, MSN and more. If you have any questions get in contact with one of the team via the about page.