Your dad being sick is a worrying time. Whenever a parent, so mom or dad, is unwell it's an anxious time for their children.
One thing you can do though is send him a lovely get well message. Something to lift his spirits and help him to get well sooner knowing his family are thinking of him.
But it can be difficult to know what to say to a sick dad. How do you let him know how much you care and want to see him feeling better as soon as you can.
Well if you're struggling to find the words for a get well message for your father then use these examples to give you some inspiration. They are ideal for a card, with flowers or just to say in person.
Get Well Wishes for Dad
I hope you feel better soon, dad. Wishing you lots of love and thoughts for a speedy recovery
Sending you my love and best wishes for a quick recovery. Get well soon, dad
I know with the right amount of rest you'll start to feel bette very soon dad. I'll be thinking of you!
Remember to take every day as it comes and listen to your body. Don't rush things and take it easy. Love you dad and hope you're feeling better soon
You've always looked after me so now it's my time to look after you. I'll be there for whatever you need. Feel better soon, dad
Sending big hugs and wishes for your continued recovery. Get well soon papa!
Wishing you healthy vibes and positive thoughts as you recuperate. All my love
Whatever you need I can be there to help. Get well soon daddy
I'm so sorry you're feeling sick, dad. Wishing you improved health and better days ahead
Let us, your family, be there to help whilst you get better. We will make sure you are well looked after, dad. Hoping you start to feel a bit better as soon as possible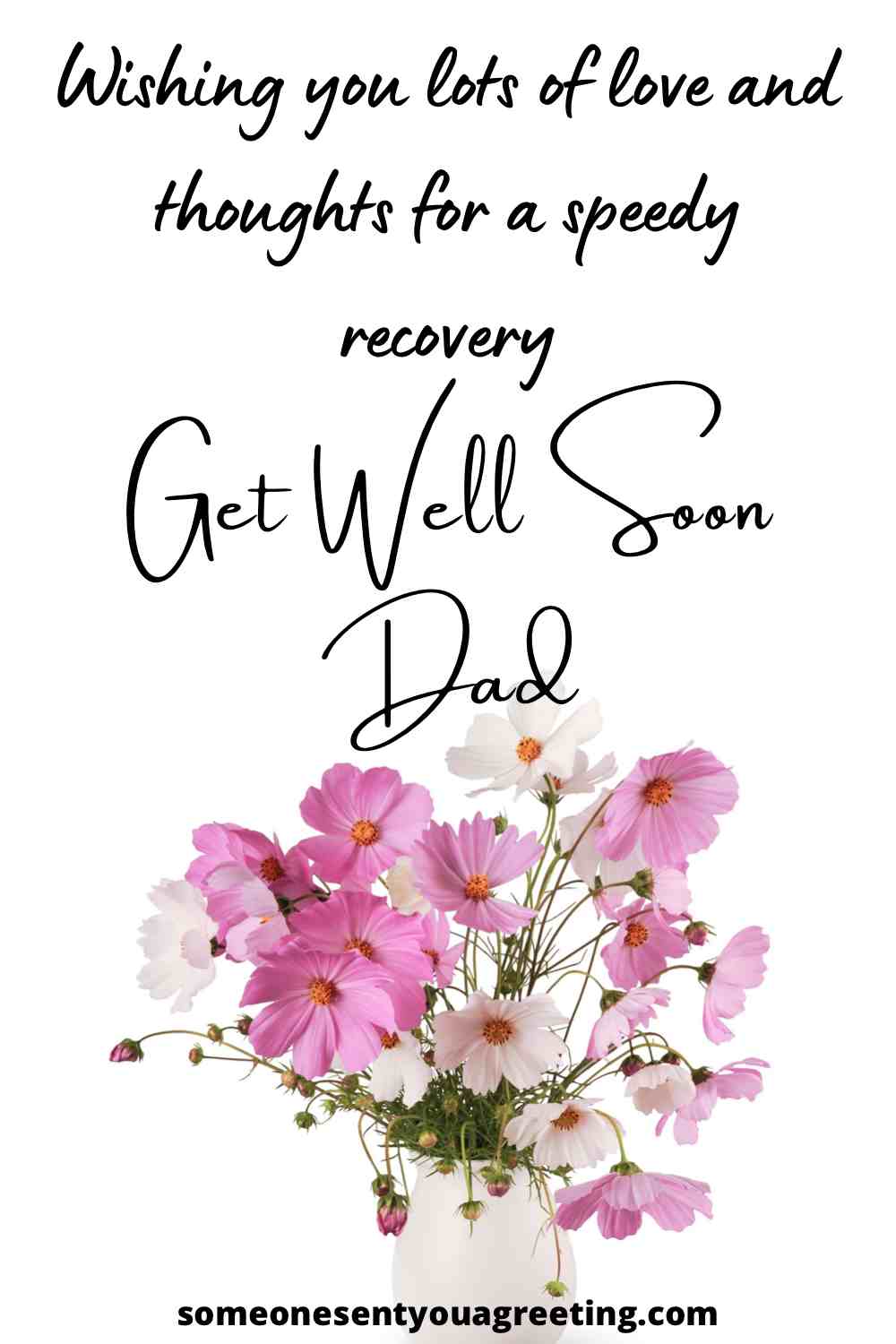 SEE MORE: Get Well Wishes for Coworkers
Get Well Soon Dad Messages
I know you will be feeling like your old self again in no time, dad. Just keep resting!
It's really sad to see you sick and feeling unwell. I hope you improve soon and feel a lot better
Get well soon, dad. I will make sure I come round and visit you soon. I'll remember to bring the chicken soup too!
Say positive dad, this will pass. You'll be back doing all the things you love soon, I promise. Wishing you a speedy recovery
Wishing you a full and very quick recovery, dad. Listen to the doctor and do as he says! All my love
So happy to see you getting better after your surgery dad. It won't be too long until you're fully recovered and life can get back to normal. Get well soon!
Really sad you're feeling under the weather, dad. I know being sick is no fun but with a bit of rest and looking after yourself you will be as good as new in no time
Missing you dad and hoping you feel better really soon. It sucks being sick!
To my father – thinking of you whilst you get over your sickness. Stay positive and keep your chin up
To my loving dad, keep fighting and keep resting. You're stronger than anyone I know and you will beat this. Get well soon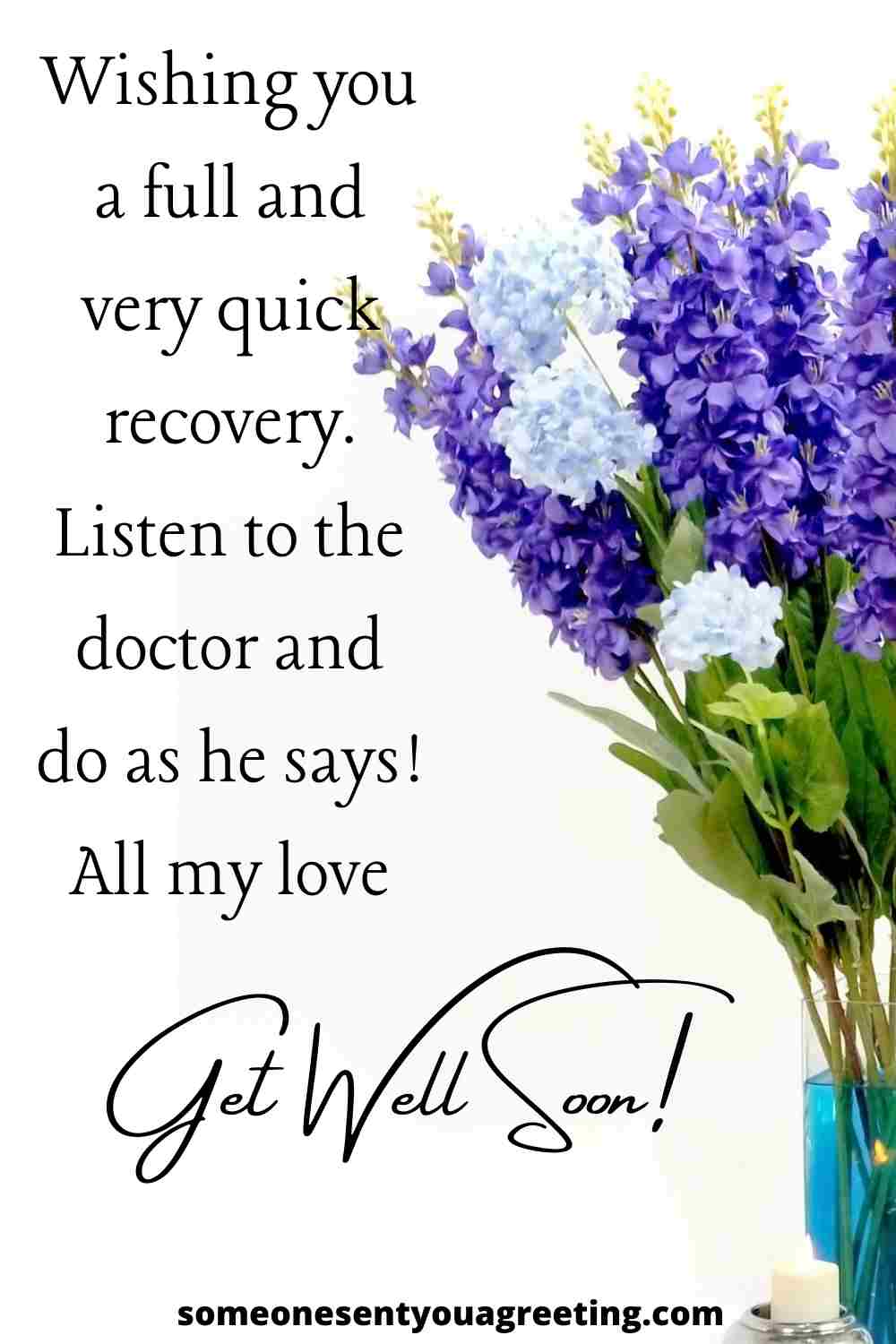 SEE MORE: Get Well Wishes for After Surgery
Funny Get Well Messages for Dad
Getting back to full health is the easy part.. it's getting back to work that's tough! Wishing you well, dad
I hope you like this get well card, dad. And I definitely didn't get you it so I wouldn't have to shake your hand or give you a hug while you're still sick
Try not to think of it as a hospital stay. Think of it as a spa package that includes meals, regular health evaluations and jello cubes
Being sick is just your body's way of telling you you're way too awesome, and you need to slow down so everyone else can catch up
If I told you to "Get Well Soon," it wouldn't be soon enough. Get Well Now, dad!
Germs, just like everyone else, find you irresistible!
Get better soon, dad. I would visit… but I really don't want what you have
I hope you feel better soon! But until then please keep a safe distance!
I hope you get better soon, I honestly don't have the time to attend a funeral right now
If you wanted to get off work there are easier ways than this, dad!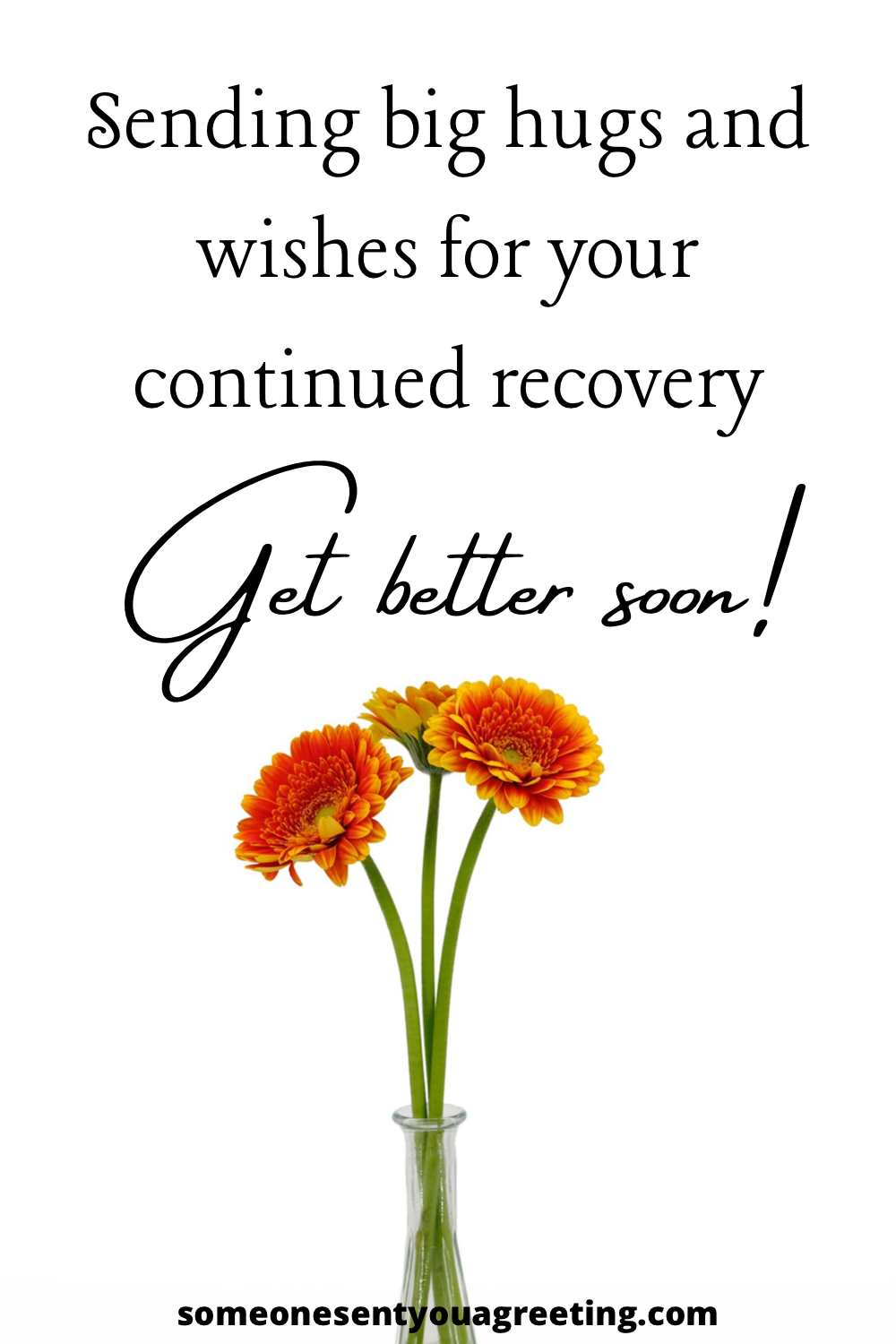 SEE MORE: 39 Funny Get Well Wishes and Messages
Get Well Prayer for Dad
Praying for a very quick recovery for you dad. God Bless you as you heal in the coming days
I'm thinking of you dad during this time of illness, and praying you will find strength in the Lord and his never ending supply of love
May the peace and comfort from God surround during your time of recovery. Get well soon, dad
Praying you find the strength to fight dad and will be blessed with good health very soon
May God's unfailing love and care surround you while you recuperate. Love you dad
You are in my thoughts and prayers, dad. I am praying you will heal and feel better very soon
Praying you have brighter and healthier days in the future dad. I know my prayers will be answered and you'll be well again soon
May He bless your day today. There are brighter days that lie ahead for the child of God that puts their trust in Him
SEE MORE: Get Well Wishes for Cancer
Get Well Messages for Father in Law
I hope you'll be feeling like your old self very soon. Get well!
The whole family is wishing you better days ahead. Get better soon
I know we don't get to see each other that often but I'm thinking of you as you recover
Sending my loving thoughts and prayers to you. Hoping you feel better and continue to improve
I'm sure you'll bounce back from this and feel even better than before. Get well soon
Wishing you healthier days ahead and a nice and easy recovery
To the best father in law in the world – hoping you feel better soon!
Being sick is always awful. I hope you will begin to feel better and can look forward to returning full health as soon as possible
Sending my love and healthy thoughts to you as you get better
Best wishes to my father in law as you recover and recuperate. May you begin to feel like your old self in the near future
SEE MORE: Get Well Messages for Friends
Our fathers are so important to us so when one is sick it can be a really worrying and difficult time.
Hopefully you can use these get well messages for dads to cheer your dad up and show him how much you care about him.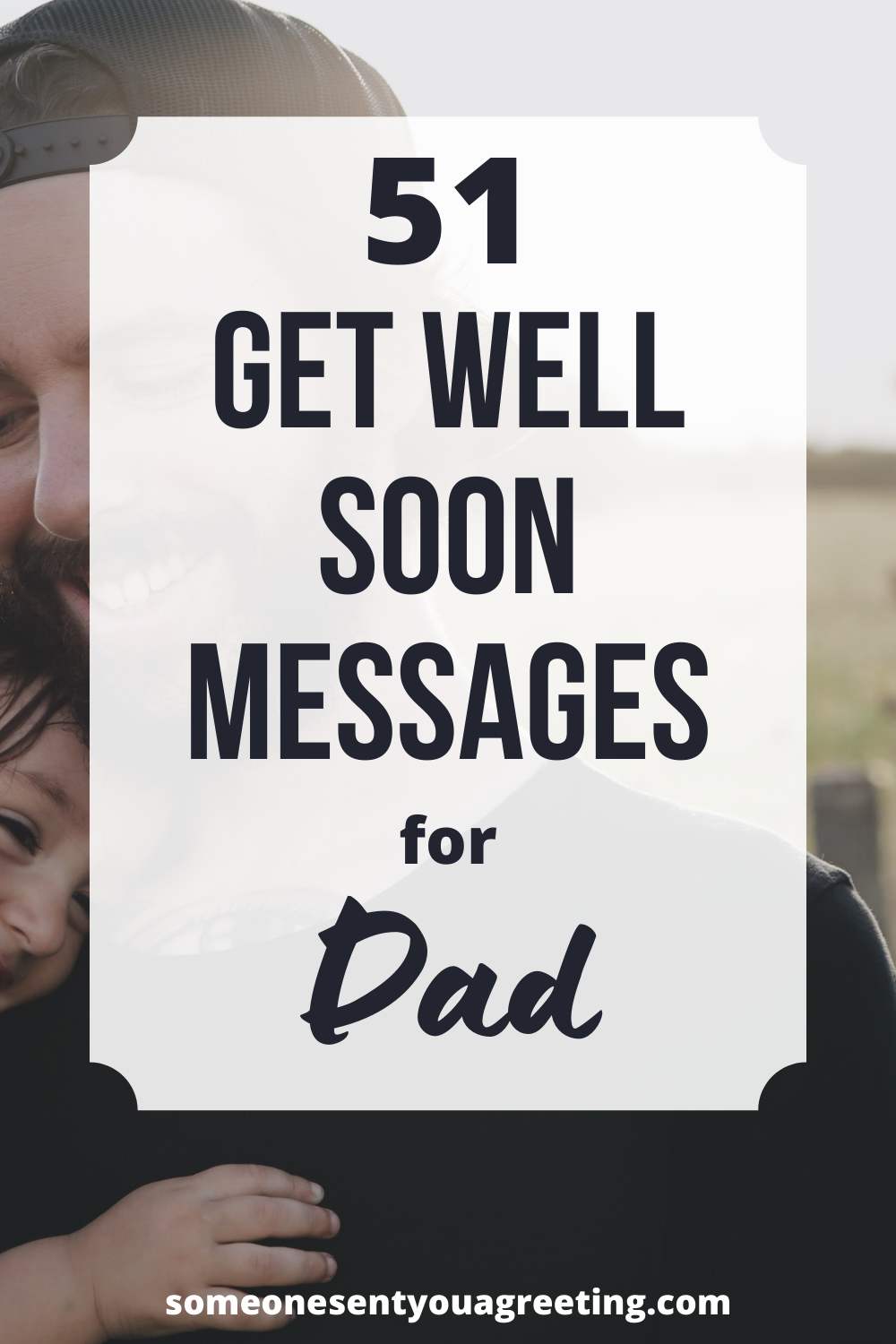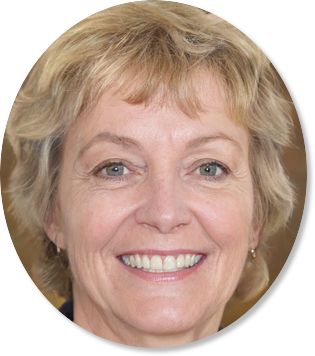 Sally Gibson is the founder of Someone Sent you a Greeting, a holiday/celebration website. Sally's writing work has been mentioned in Woman's World, Yahoo, Women's Health, MSN and more. If you have any questions get in contact with one of the team via the about page.