As almost everyone has a Facebook account nowadays, when it's someone's birthday we tend to use the social media website to wish them a happy birthday instead of, or alongside, the more traditional birthday card. It makes sense – it's much quicker and easier to do this than buying or making a card and having to send it.
You can even include a cute or funny video and image to go with it. That's not to say there's no place for the traditional greetings card but Facebook has definitely changed the way we say Happy Birthday.
However, even if you are going to post your birthday wishes on someone's Facebook timeline or wall you still need to know what to say. Do you want it to be funny? Maybe something more unique and not the usual.
You also need to consider who it's for. If it's a friend then the words you use will be different to an acquaintance. For example, wishing your best friend a happy birthday will probably sound a lot more heartfelt and informal than a work colleague you don't know all that well. The same applies for family members or a boyfriend/girlfriend.
So if you aren't sure how to wish someone a happy birthday on Facebook or what to put in a status then use some of the birthday wishes below. You can copy them directly and post them on timelines or walls or change them to fit your situation or the person who's birthday it is.
Remember though, if there's a birthday party don't announce it all over Facebook, as that can really end in tears!
Facebook Birthday Wishes
These birthday wishes are fairly general and work well on Facebook timelines, walls and posts. You can also use them as a status update if you want but there are specific birthday statuses further down.
♫♪♥♥[̲̅H̲̅][ ̲̅A̲̅][ ̲̅P̲̅][ ̲̅P̲̅][ ̲̅ Y ̲̅]…[ ̲̅B̲̅][ ̲̅I̲̅][ ̲̅R̲̅][ ̲̅T̲̅][ ̲̅H̲̅][ ̲̅D̲̅][ ̲̅A̲̅][ ̲̅Y̲̅]♥♥♫♪
Let's make your Facebook wall into a BIRTHDAY PARTY!
Ƹ̵̡Ӝ̵̨̄Ʒ•*¨`*•♥ •*¨`*• May this year bring you health, happiness and infinite prosperity! ஜღ♥♥ღ
♪♫•*¨*•.¸¸¸¸.•*¨*• ♫♪ Happy Birthday to you! ♪♫•*¨*•.¸¸ ¸¸.•*¨*•♫♪
Here's to growing older, but never growing up. Happy Birthday!
This is your happy birthday wish. Don't expect a birthday card, and you can forget about getting a gift.
I know you are older today, but you don't look any older… at least not in your profile picture!
Happy birthday, from your favorite Facebook friend.
The one thing that Facebook parties usually lack is a good-tasting cake!
I'm glad it's you getting older today, and not me!
Happy Birthday! Have a wonderful day and loads of fun!
To me, you are more than just someone I met on Facebook! You are a true friend! Whenever I have need advice, or simply someone to chat with, you have been there! I hope that your birthday is wonderful, and that the people are you show you friendship and support!
It's time for your Facebook party! Come on everybody, let's blow up this wall with birthday wishes!
Today is the perfect time to let you know how thankful I am Facebook helped us to meet. Happy Birthday and have a wonderful day!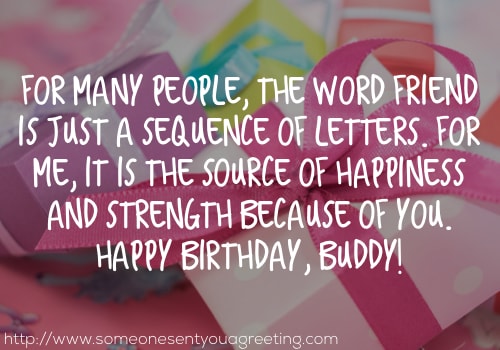 SEE MORE: Happy Birthday Aunt Wishes
For a Friend
You can wish your friends a happy birthday on their Facebook walls and posts with these messages. Let them know how pleased you are it's their birthday and how much they mean to you as a friend.
You're my favorite friend who was born today.
Happy birthday to a friend who only gets better with age.
The great thing about having a friend like you is that you get older with me!
To a friend who's truly one-of-a-kind, may your birthday be as special as you are! I hope all your birthday wishes come true!
You deserve the very best Birthday because you're the very best friend I've ever had! Happy Birthday from your BFF!
Facebook wants me, as your friend, to break some bad news to you. I'm sorry, but you've become too old for Facebook. Hey, at least you still have your MySpace account.
Friend's birthdays are great because they include all the fun of celebration without any of the ageing!
I'm glad you're getting older. I wouldn't want to have friends who are too young for me.
Happy birthday from a true friend who posts on your wall on days other than just your birthday!
This is my opportunity to let everyone know that you've been a truly amazing friend! Happy birthday!
May this special day be filled with joy and lots of goodies for you. Happy birthday to a wonderful friend.
I want the whole world to know it's my special friend's birthday, which is why I'm leaving this message on your wall for everyone to see!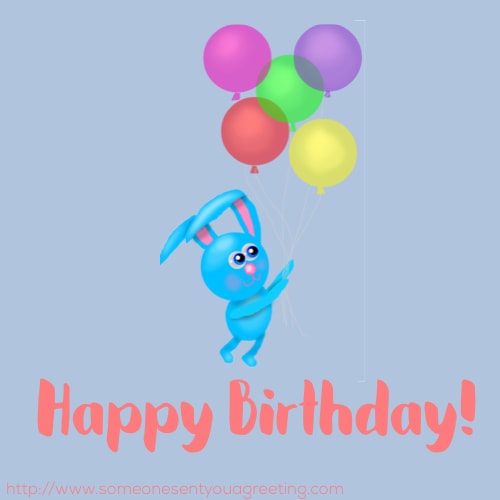 For Family
If it's a family members birthday then try one of the wishes below that will be sure to get lots of likes and shares!
Dear sis: have an awesome birthday!
Friends come and go, but family is always there. Happy Birthday! Hope it's a great one
Enjoy your birthday bro!
As far as daughters go, you are top notch! Happy birthday!
Happy Birthday to a son who is funny, smart, brave and makes the stars shine brighter!
Hip hip hooray! It's time to celebrate you on this day. Happy birthday, Mom!
Happy Birthday! I love you more than as much as I love chocolate and wine!
Nobody is as cool of an aunt as you. You rock! Happy birthday!
You are kind, amazing, fantastic, beautiful and sexy. I'm so glad that I married you. Happy birthday
Not everyone can say they are as blessed as your mom and I when it comes to having a hard-working, intelligent, generous, and genuine daughter. You are the apple of both of our eyes. Happy birthday!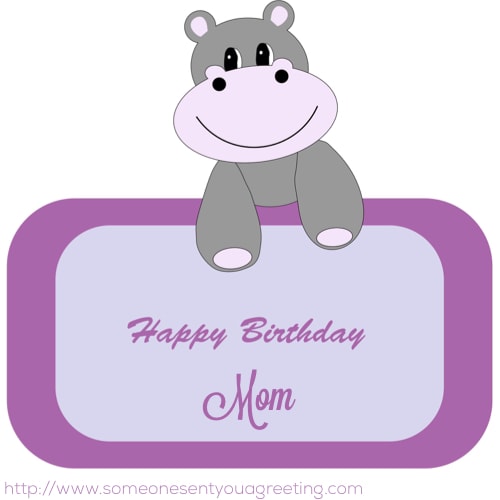 SEE MORE: Happy Birthday Wishes for Niece
Facebook Birthday Wishes for a Boyfriend
If it's your boyfriends birthday then you can wish him a great birthday on Facebook. Although you will probably want to do it in person too! But these birthday wishes will show how much he means to you.
My birthday wish for thee is your best day you've ever spent…..with me!
Happy Birthday to someone who knows how to annoy the crap out of me… but I love him more than anything and anyone. I hope you have an amazing birthday!
You're sweeter than the birthday cake we will be devouring later! Happy Birthday to the sweetest man I know.
Somebody up there cares for you, somebody down here loves you. Happy Birthday.
You make me swoon. You make me act crazy. You bring out the best in me. You light up my world. Happy Birthday.
SEE MORE: Love Paragraphs for Him
Birthday Quotes for a Girlfriend to use on Facebook
Like the boyfriend messages above you can use these wishes to let your girlfriend know how happy you are to be with her on her birthday. Just don't forget a gift as well!
Roses are red, violets are blue, I'm forever thankful for a girlfriend like you!
Happy Birthday to the girl keeps me dreaming. I love you!
Happy Birthday, gorgeous! The candles on the cake represent you making the world a little brighter with your presence.
Happy Birthday, beautiful! May your candles burn brighter than ever before, the same way you light up my life more and more each day.
Every day with you is one great celebration and filled only with beautiful moments. I love you baby. Happy Birthday!
SEE MORE: Happy 15th Birthday Wishes
Funny Facebook Birthday Wishes
If you'd prefer to be witty or humorous then you can use one of the funny facebook birthday messages below. Make the birthday boy or girl smile on their special day.
Just imagine the things you'd want to hear on your birthday and assume I said them. Happy Birthday!
It's nice to be young, healthy and full of energy. Do you remember what that used to feel like? Me neither!
It has been scientifically proven that too many birthdays will kill you.
For your birthday, I wanted to give you something that was both funny and charming, but then I remembered you already have me in your life.
It's probably a lot safer to wish you a happy birthday on Facebook than in person, since the number of candles on your cake is sure to create a fire hazard!
Old enough to know better… young enough to still do it.
The best birthdays of all are those that haven't arrived yet.
Birthdays are nature's way of telling us to eat more cake.
Some say the glass is half empty. Others say the glass is half full. It's your birthday, so just drink whatever is in the glass!
There were a lot of famous people born on your birthday. Too bad you aren't one!
SEE MORE: Happy Birthday Beautiful Sexy Lady
Birthday Status Updates
If it's your own birthday you can put up a status announcing or commenting on it. You can make it funny or profound, or just choose to let the world know it's your birthday!
I can do anything I want today. It's my birthday!
I've had too many birthdays. I think I'll skip it this year.
Status: Getting older 🙁
P-A-R-T-WHY…? because it's my birthday!
It's lovely to see so many people wishing me a happy birthday. You guys rock!
It's my birthday, and by God, I shall celebrate and party like tomorrow never exists
This special day makes me a year older and more beautiful/handsome than ever! Happy birthday to me!
I'm officially a year older today and much cooler than ever. Happy birthday to me.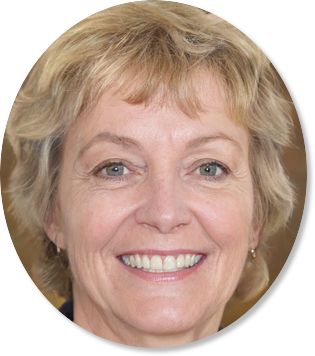 Sally Gibson is the founder of Someone Sent you a Greeting, a holiday/celebration website. Sally's writing work has been mentioned in Woman's World, Yahoo, Women's Health, MSN and more. If you have any questions get in contact with one of the team via the about page.