A work anniversary is a really fun and happy day. Celebrating the anniversary of a colleague or friend who has spent years working for a company is a great way to show thanks for their hard work and dedication.
On anniversaries of any kind we offer our best wishes and congratulations to whoever it is. Usually it's with a few kind words to say happy anniversary and that's it.
But a way to really out a smile on someone's face in their work anniversary is with a funny message. Something that pokes a little fun at them and their work life.
It might be in the form of a joke or quote, just something that will get a laugh. But if you're not sure what would make a funny work anniversary message then don't worry.
These funny work anniversary quotes are perfect for an anniversary card, to go with a gift, or to send in an email/text message or even say in person. Whichever way you can any ti celebrate someone's work anniversary.
So give them a laugh and make their work anniversary that bit funnier with one of these funny anniversary quotes and messages.
Funny Work Anniversary Quotes
Happy anniversary! I wanted to thank you for everything you've done here at our company… but unfortunately I couldn't think of anything.
Happy anniversary from someone you're probably surprised knew it was your anniversary.
Another year! Wait, are you still here?
Happy Anniversary! Here's to your many years of doing a bunch of stuff none of us understand.
I hope you have a great work anniversary and that this exempts me from ever having to remember it again.
It's your work anniversary! Let's celebrate! Ok, we've done that. Now, get back to work!
Happy work anniversary, if you want to call checking Facebook and Instagram all day work.
Just think about where you'll be this time next year… Yeah, probably in that same chair getting another happy anniversary message.
Happy anniversary! You didn't think we'd really forget, did you? Well, honestly we did. The computer reminded us it was your work anniversary.
Happy work anniversary to someone who has worked here so long their employee ID is "1"!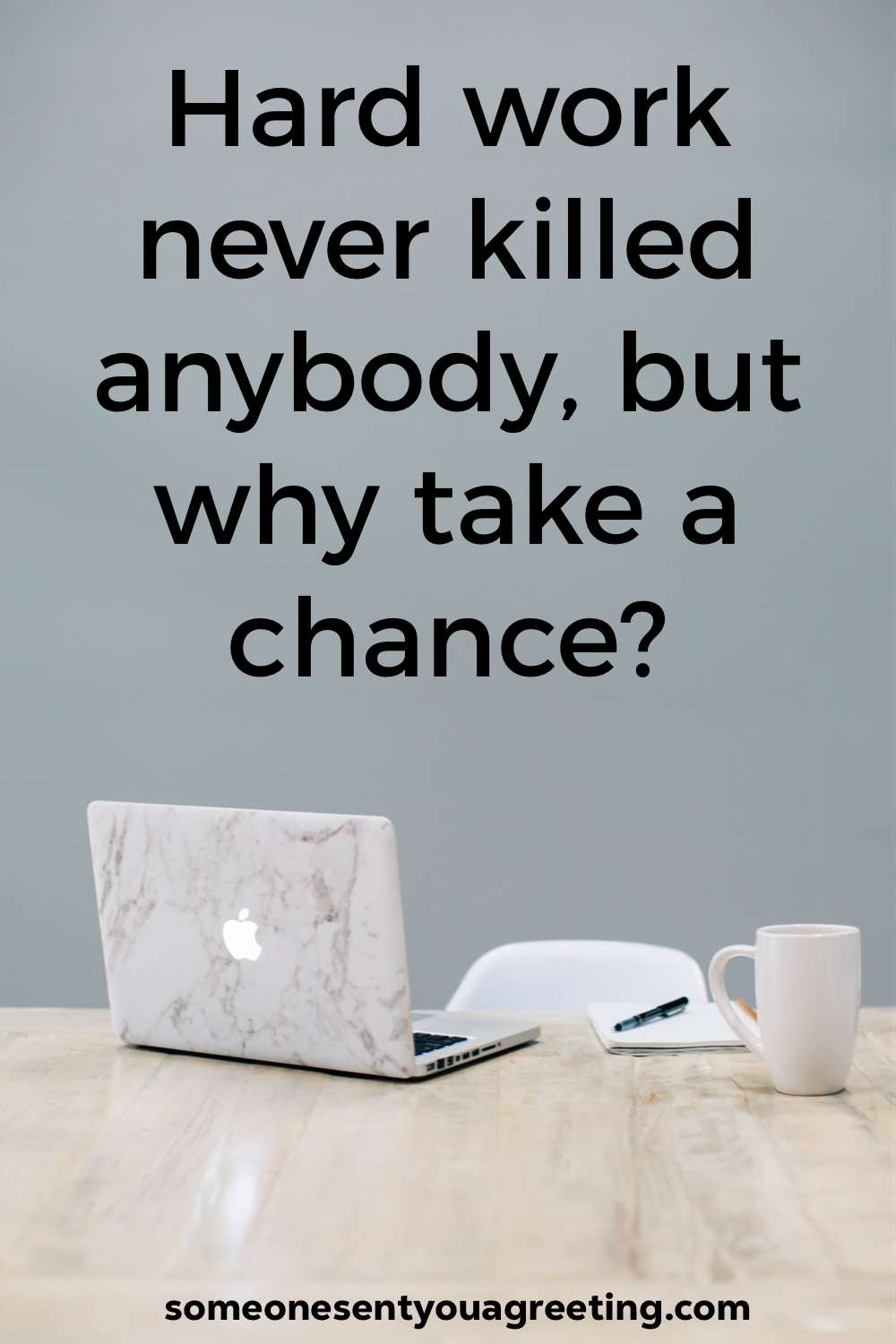 SEE MORE: Work Anniversary Messages and Quotes
Funny Work Anniversary Messages
Hard work, loyalty, commitment, and dedication make the best employees. Maybe by next year you'll have some of these qualities.
The words "legend" and "incredible" are are rarely used when talking about people.. and we won't be using them to describe you either. Happy work anniversary.
Congratulations! And we're definitely not using your work anniversary as an excuse for a party.
Happy anniversary! But if you were hoping that making it to a 1-year anniversary meant a pay rise.. or even getting to leave early – you were wrong.
Happy work anniversary. What are you waiting for? A gift? Is my endless gratitude not enough for you?
A work anniversary may seem like a lot of fun today. But just wait until you've been here as long as I have!
Happy workiversary! You can look forward to a huge party, lots of gifts and the whole week off.. except for those pesky budget cuts. So please enjoy this card instead!
The best part of our jobs have been working with you. I doubt you would say the same! Happy anniversary
Another work anniversary? You just had one last year!
Happy work anniversary! Maybe next year you will finally win the lottery and get out of here!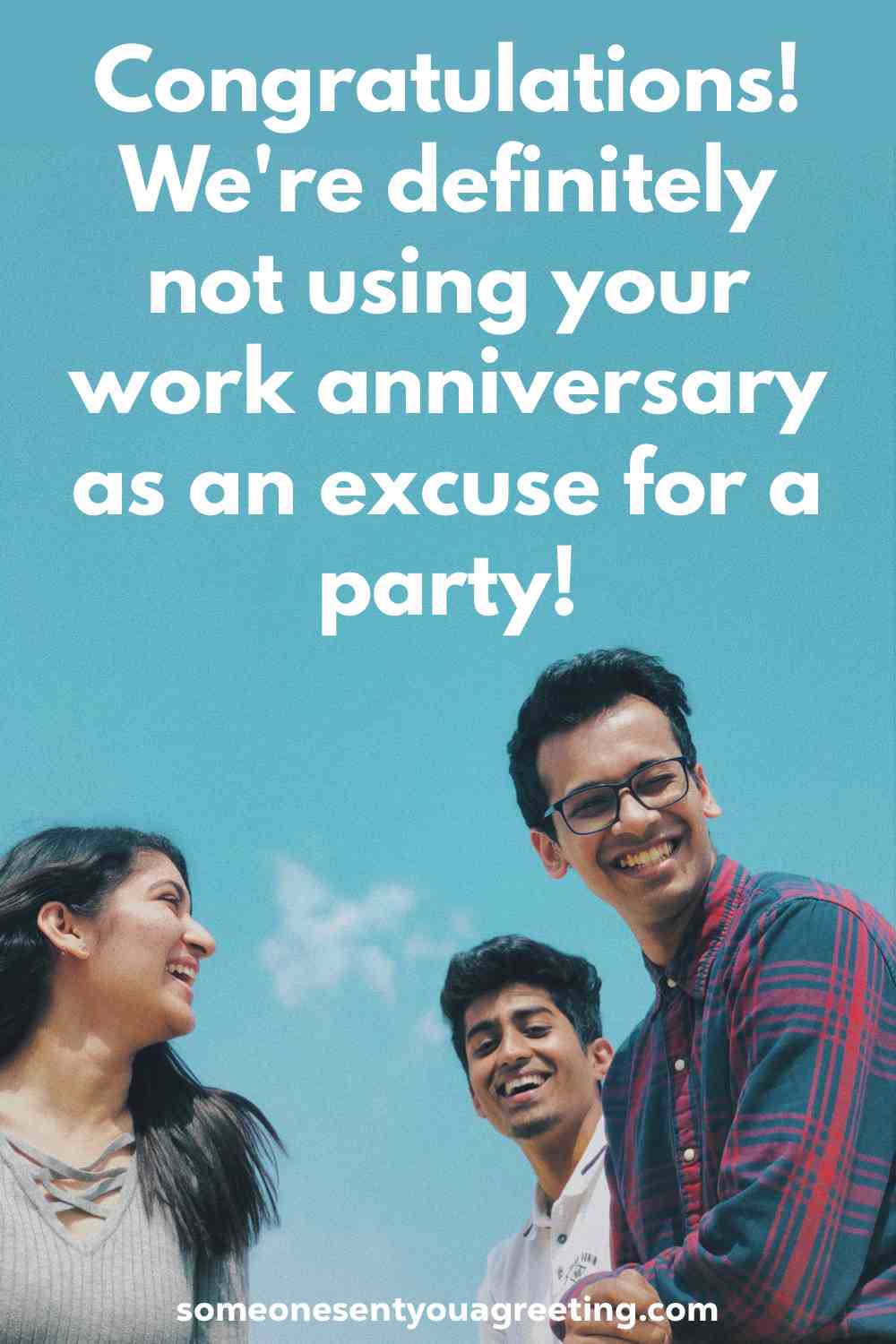 SEE MORE: Happy Anniversary Wishes for Friends
Funny Happy Work Anniversary Quotes
Always remember that you are absolutely unique… just like everyone else. Happy work anniversary!
Hard work never killed anybody, but why take a chance?
Here's to another year of outward smiles and inward screams.
Happy work anniversary. You've done a great job doing… your job!
Happy work anniversary. Hurray! An excuse to eat cake!
Happy work anniversary. Your dedication to your job is something we can only aspire to… aspire not to replicate that is!
That's another year gone by, and another year waiting for someone to recognize all the hard work you do. Maybe next year, eh?
You're a consistent reminder that hard work never killed anyone, but frankly, why take the chance, eh?
Congratulations on making it through another year at work! Only a few meltdowns this year too. A new record!
We were going to do something funny for your work anniversary, but there's nothing funny about working here another year.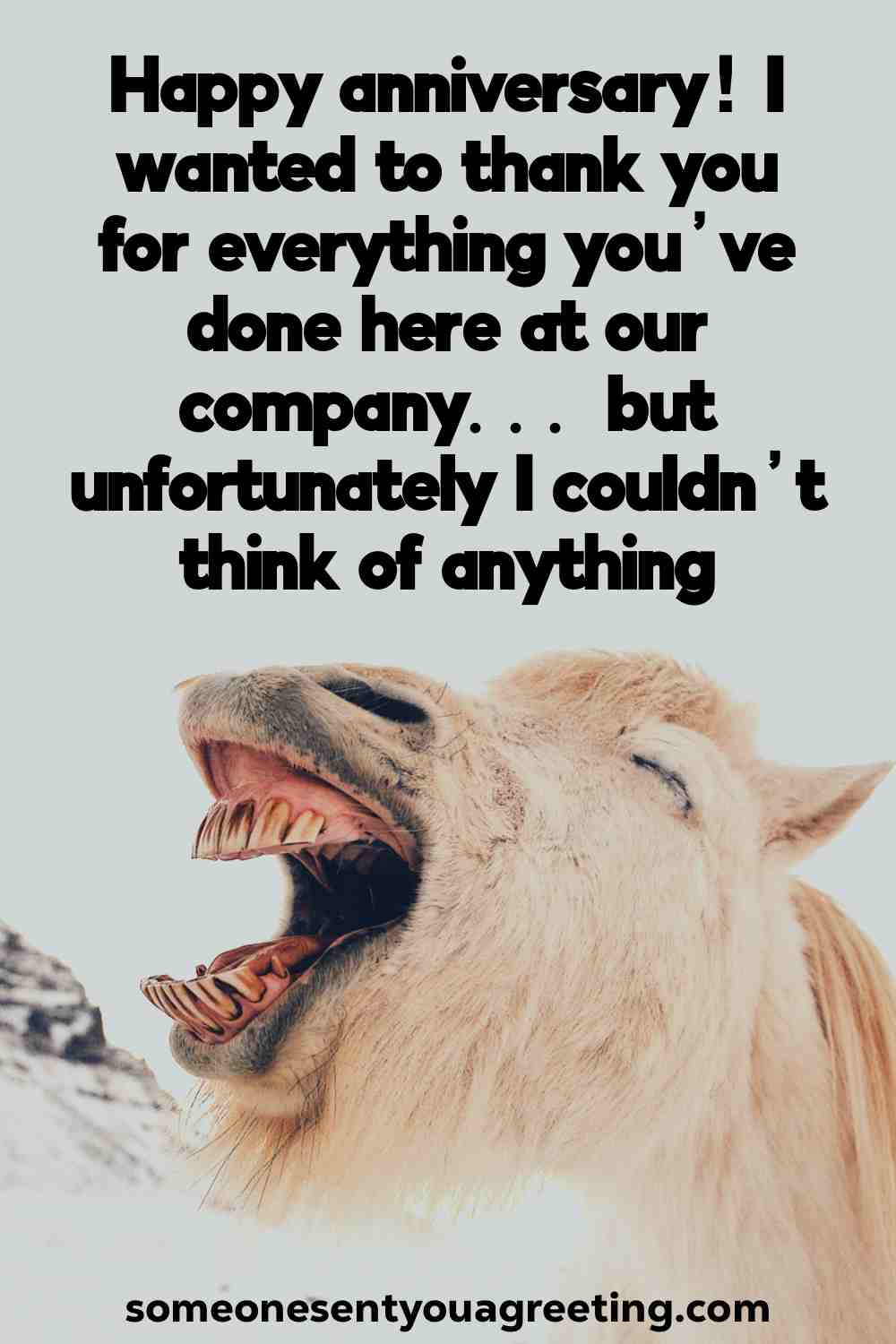 SEE MORE: What to Write in an Anniversary Card
Funny Work Anniversary Messages for Colleagues
We are very proud to have you as part of our organization, and we wouldn't wish you on anyone else. Happy work Anniversary!
It seems like only yesterday that you started working with us. Oh wait, it was yesterday! Happy One Day Anniversary!
This is a reminder that you've just wasted another year doing the same stuff every day. But we still love you! Happy work anniversary.
We were thinking about getting you an anniversary gift, but thinking about it is as far as it got.
Happy work anniversary! I've lost count of how many years you have been with us, but I do know it's been a long time.
A 10 year anniversary at the company gets you… well, this card. Hope you're not underwhelmed!
I bet you'd hope we'd forget, or at the very least that you'd forget how long you've been here. Afraid not! Happy anniversary.
Happy work anniversary! You've been here so long I bet you had to chilseled your W-2 in stone.
I doubt I'll ever understand how you manage to stay here so long and not go insane! Happy anniversary and thanks for sticking it out in the madhouse with us!
Let's shout it from the rooftops – happy anniversary! Oh wait, health and safety issues. May e I'll just say it to your face instead.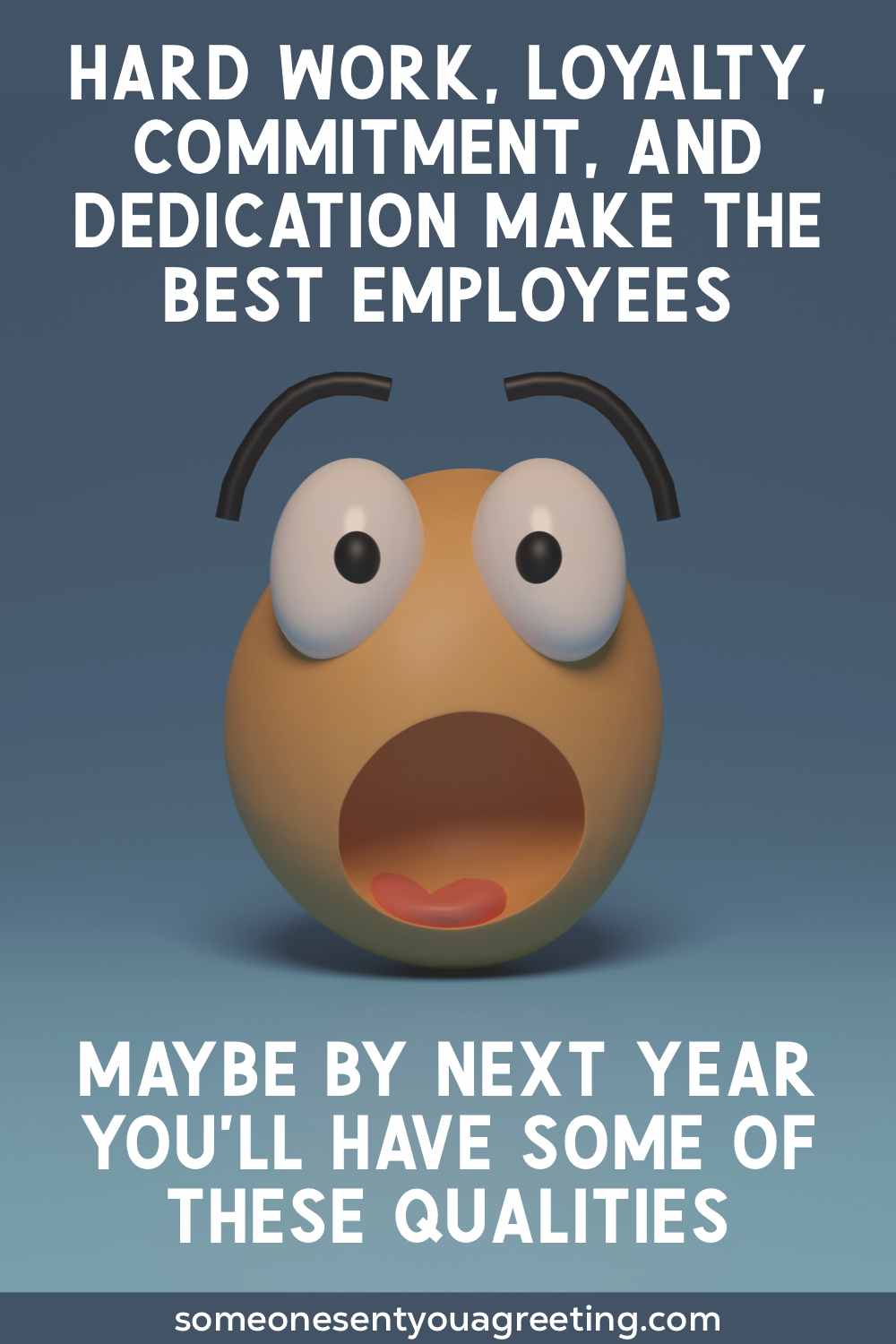 SEE MORE: Anniversary Wishes for Parents
Funny Anniversary Quotes for Boss
Today, we honor a truly great man/woman, a person of real integrity who has made such important contributions to this organization. A true genius! But, enough about me, let's talk about you and your work anniversary.
Every workplace needs someone who stands out from the rest, and trusts me… you really stand out! Happy anniversary
Oh? You haven't retired yet? Well, happy work anniversary then.. I guess!
Congratulations! Seeing as it's your anniversary today what do you think about going a little easy on us for once?
We can't find enough words to thank you for your hard work this last year.. so we won't bother!
Happy work anniversary to someone whose tenure with the company has outlasted the average length of most celebrity marriages!
It feels like just yesterday you started working here. I imagine it feels like a lifetime to you! Happy anniversary
We haven't got tired of seeing your face almost every day for the last year. Honest.
SEE MORE: 1st Anniversary Wishes
We hope you've enjoyed these funny work anniversary quotes and messages and they will help you to put a smile on your colleagues or bosses face on their work anniversary.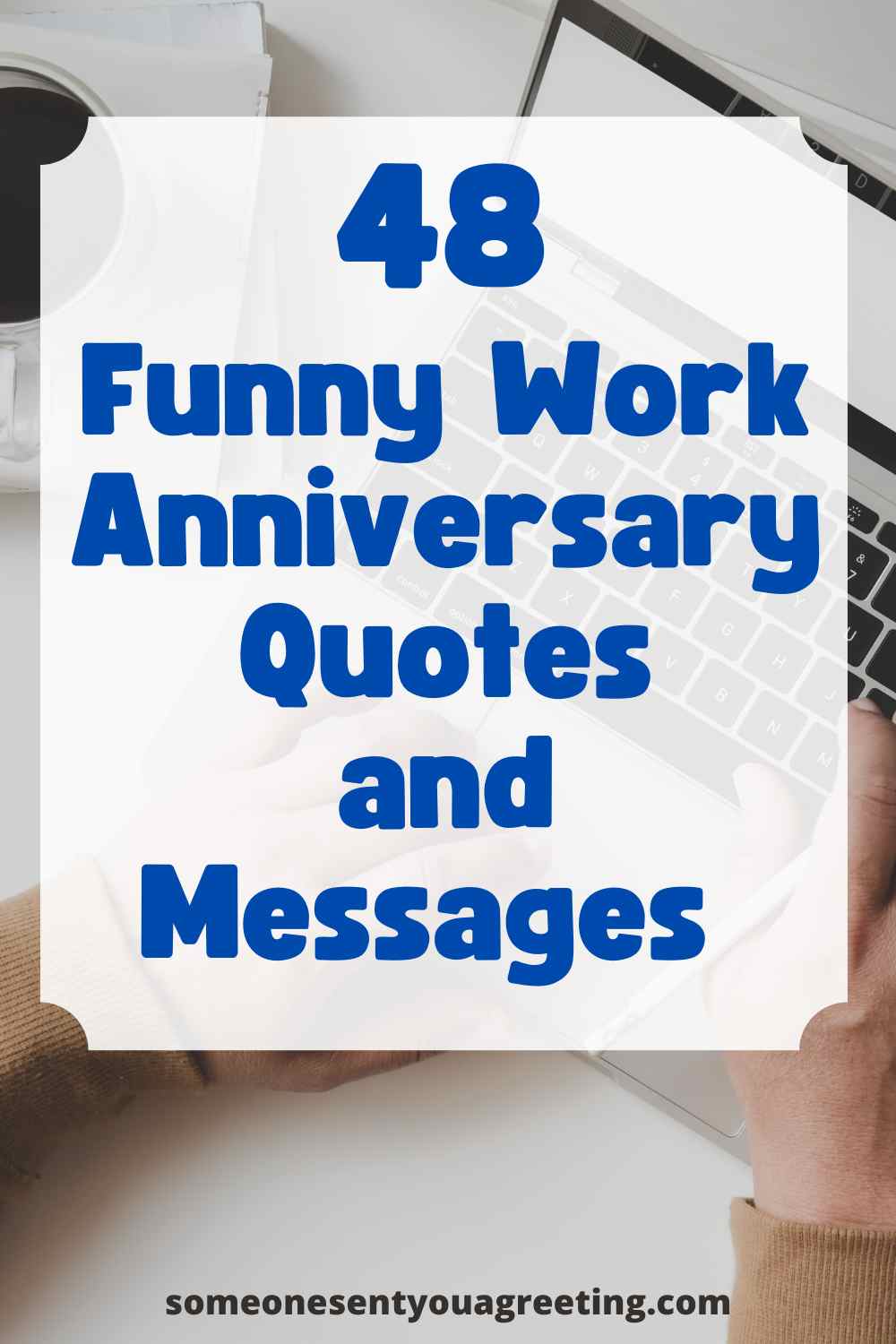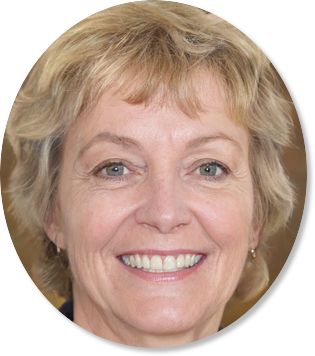 Sally Gibson is the founder of Someone Sent you a Greeting, a holiday/celebration website. Sally's writing work has been mentioned in Woman's World, Yahoo, Women's Health, MSN and more. If you have any questions get in contact with one of the team via the about page.