When your dad is retiring it can be quite an emotional time. Often it's the husband and father of the family who has been the main breadwinner, sacrificing a lot and working hard to provide for his family.
But what do you say to your father who is retiring?
Well when your dad retires you will want to thank him for all he's done and say how happy you are to see him having a well earned break from work.
But being able to express all that in a few words or sentences isn't easy. Thankfully these example retirement wishes and messages for fathers are perfect for giving you some inspiration.
So use the retirement messages below to help you wish your father a happy retirement and show him how much you care.
Retirement Messages for a Father
Congratulations dad! Have a wonderful retirement and enjoy your well earned rest
Happy retirement dad! No ones deserves a break like you do
To my incredible dad, I hope your retirement is all you wanted and you get to do the things you've been dreaming of
You sacrificed so much for the family I'm so happy you now get to spend time doing what you want. Enjoy your retirement dad
Happy retirement to the best dad in the world! Wishing you great times ahead
Your amazing hard work meant that we were always provided for. I really hope you get to enjoy your retirement because you really do deserve to have some fun
I feel so lucky to have had a father like you, so now I want you to put yourself first. Enjoy your retirement
Congratulations on your retirement dad. After the years of dedication to your job your reward is a lovely long break!
Enjoy your long vacation that lasts forever, dad!
You can now do everything you have ever wanted to. Enjoy your lie-ins!
I can't help but smile when I think of all the incredible experiences you have coming with your retirement. Enjoy every second of them, dad!
My one wish is that your retirement years are the best you've ever had. Love you lots dad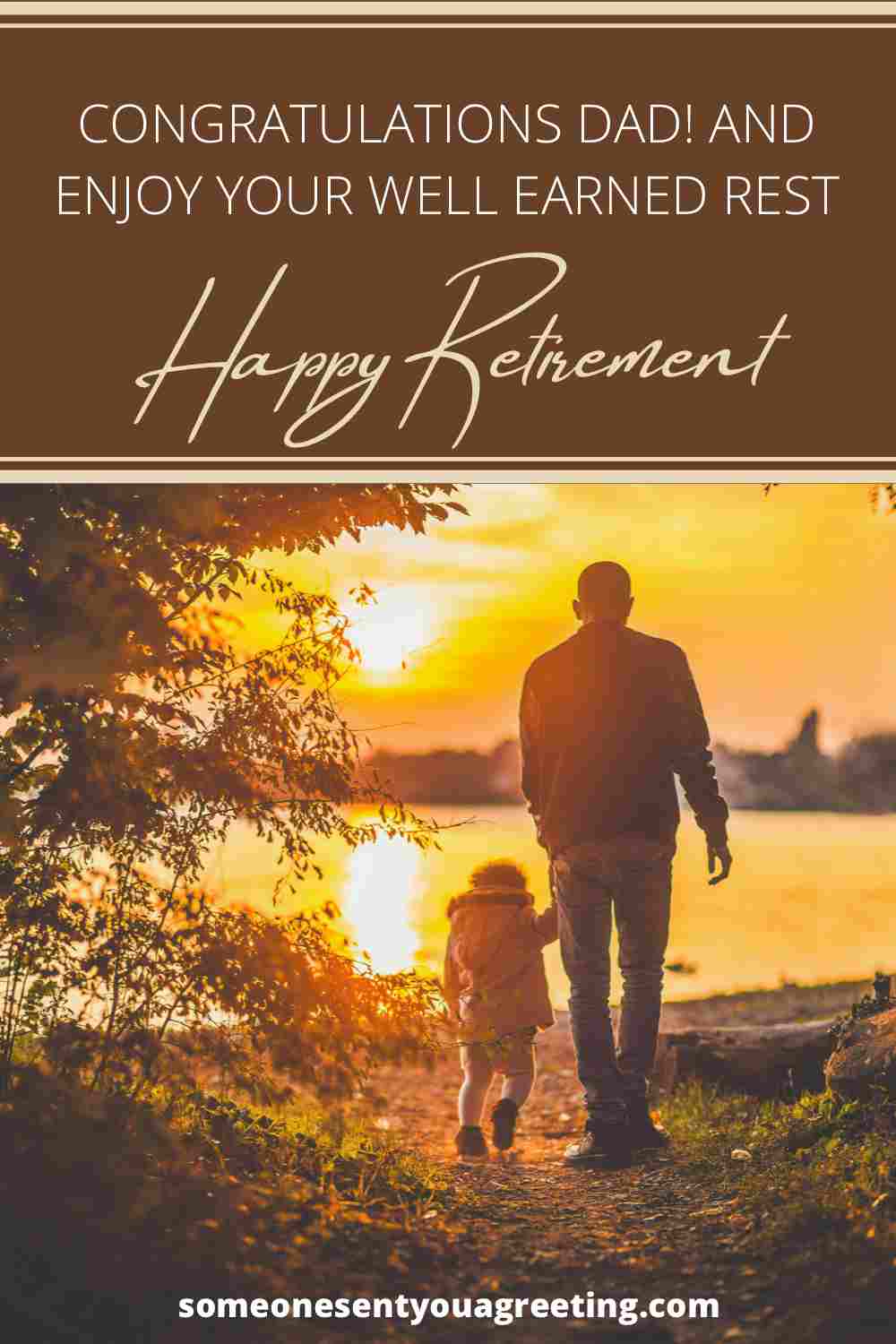 SEE MORE: Retirement Wishes for Mom
Retirement Messages for Dad
This is a note to say best wishes with your retirement but also thank you for all you've done for me and the family
Your hard work has always been such an inspiration to me. As you retire I'm reminded even further about how much of a sacrifice you made. I really hope your retirement is filled with the love and happiness you have earned
You have set an amazing example for me in the way you've worked, dad. Just watching you has been so inspiring. Happy retirement
Everything you have achieved should be a source of pride for you dad. It's so impressive and testament to the sort of man you are. Congratulations and best wishes as you retire
One major positive of your retirement that we haven't really talked about yet – getting to spend much more time with me!
The years of hard graft have paid off – now it's time to enjoy the freedom that you gain with retirement. I'm so happy for you
May your retirement bring you wonderful memories that last a lifetime
It's time to enjoy your golden years so put your feet up and do nothing for as long as you want! Happy retirement dad!
I'm celebrating your retirement and knowing that this will be some of the best years of your life. Have an amazing retirement dad
Let the coming weeks, months and years be filled with fun and relaxing. Congratulations dad
Whether you like or not dad, retirement is a big deal! And we couldn't be happier for you as you get to enjoy your rest. Congratulations dad!
SEE MORE: Retirement Messages for an Uncle
Retirement Wishes for your Father
You've done the hard part – working the long hours to provide for the family. Now comes the fun part! Wishing you a truly epic retirement
We've been looked after by you for so long it's time we did some looking after you! We are going to make your retirement better than you could ever imagine. Congrats, dad!
Here's to years of stress-free living after a very full on career. Happy retirement
Wishing you good health and good times throughout your retirement
As a family we couldn't be prouder of you dad. May you enjoy the life you now deserve. Happy retirement daddy!
Wishing the best dad in the entire world the best of retirements. May each new day be better than the last
I'm so excited by how much we are now going to get to spend together, dad. I promise I will make your retirement as brilliant as it can possibly be
Your commitment and the way you approached your work have been an inspiration to me. I just know you're to have a truly special retirement. Take it easy and enjoy the time off. Wishing you a really happy retirement
Thank you for the security and safety you always gave me dad. Now I'm older I can fully appreciate all you've done. Have a truly wonderful retirement
You've been looking forward to the free time that retirement brings for so long. I'm absolutely delighted that it's finally come and that you get to enjoy yourself now
I'm not good at expressing these things but you've always been my hero dad. I'm so pleased you have made it to retirement and can now have all the time in the world to do whatever you choose
Never forget just how important to us you are and how much we will always need you. Congratulations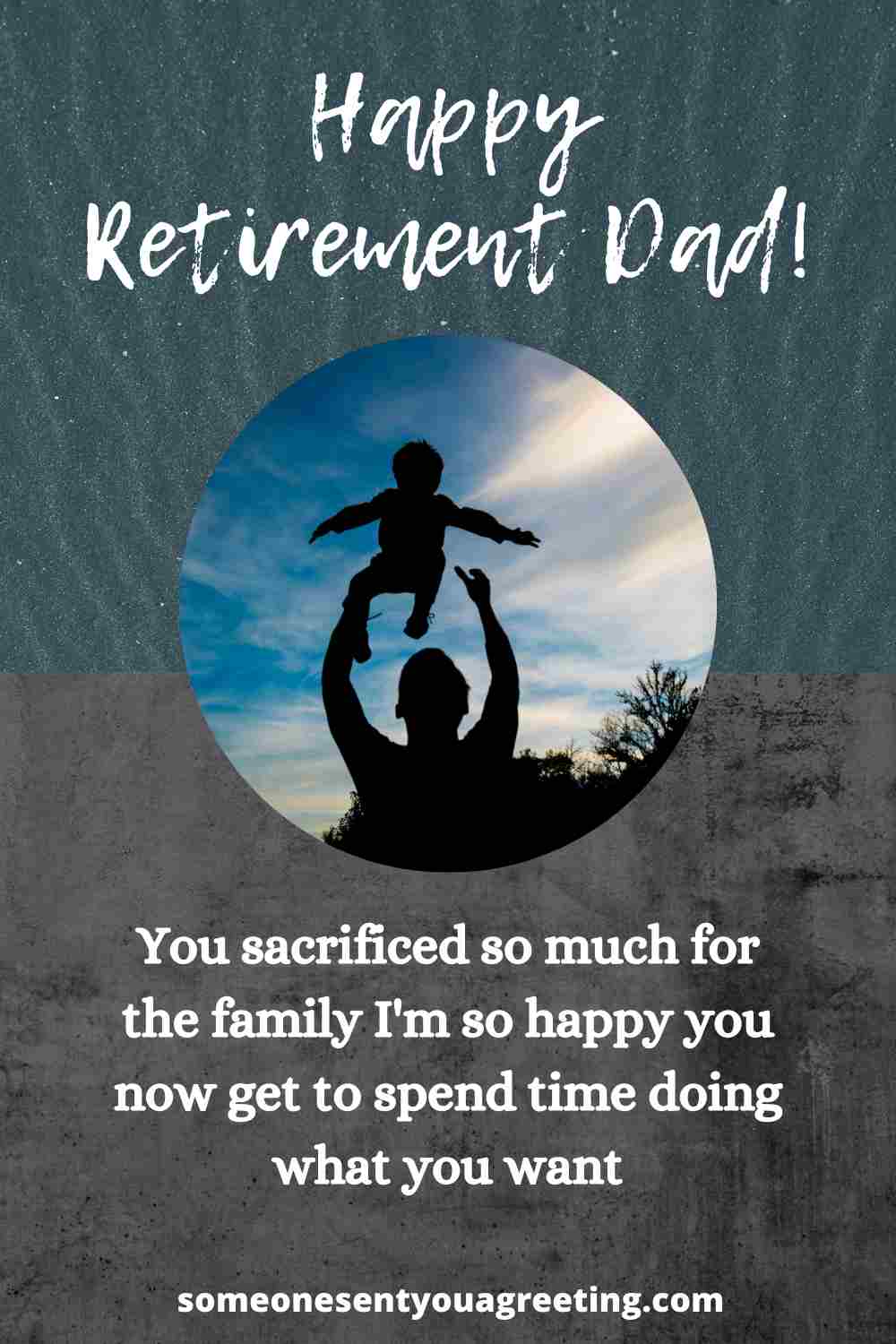 SEE MORE: Retirement Quotes for Firefighters
Funny Retirement Messages for Dad
Think about retirement as being two six-month holidays per year
"Retirement is wonderful. It's doing nothing without worrying about getting caught at it." – Gene Perret
"There's never enough time to do all the nothing you want." – Bill Watterson, Calvin and Hobbes
Retirement: No Job, No Stress, No Pay!
Retirement: The worlds longest coffee break
"When a man retires, his wife gets twice the husband but only half the income" – Chi Chi Rodriguez
SEE MORE: 45 Funny Retirement Messages and Quotes
Wishing your father a happy retirement is only right when you consider how much he has done for you and your family.
So use these retirement messages for dads to let your dad know just how happy you are to see him getting a break from work and a chance to enjoy retired life.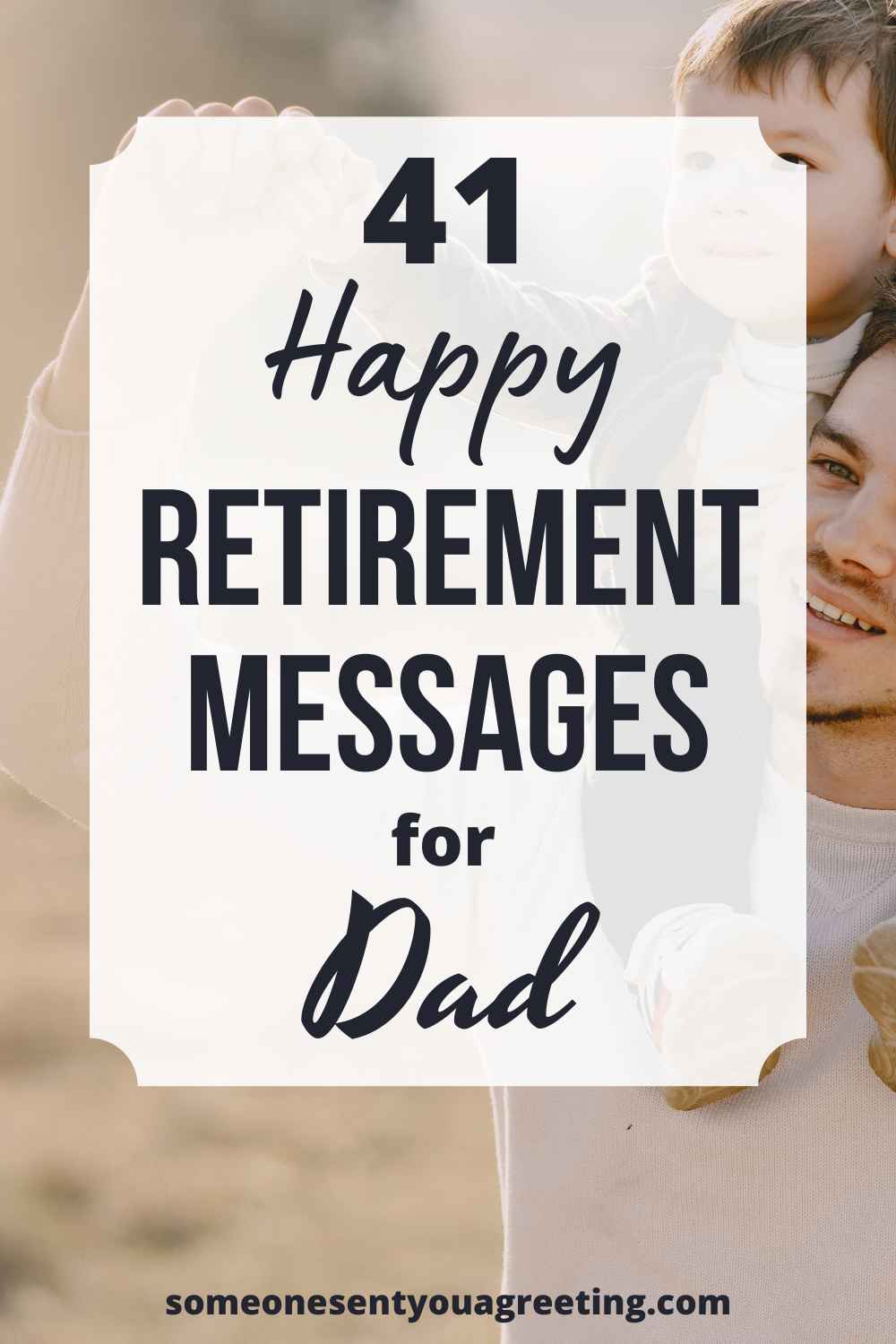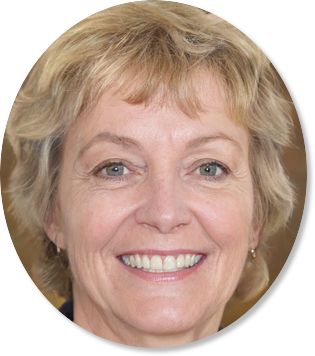 Sally Gibson is the founder of Someone Sent you a Greeting, a holiday/celebration website. Sally's writing work has been mentioned in Woman's World, Yahoo, Women's Health, MSN and more. If you have any questions get in contact with one of the team via the about page.